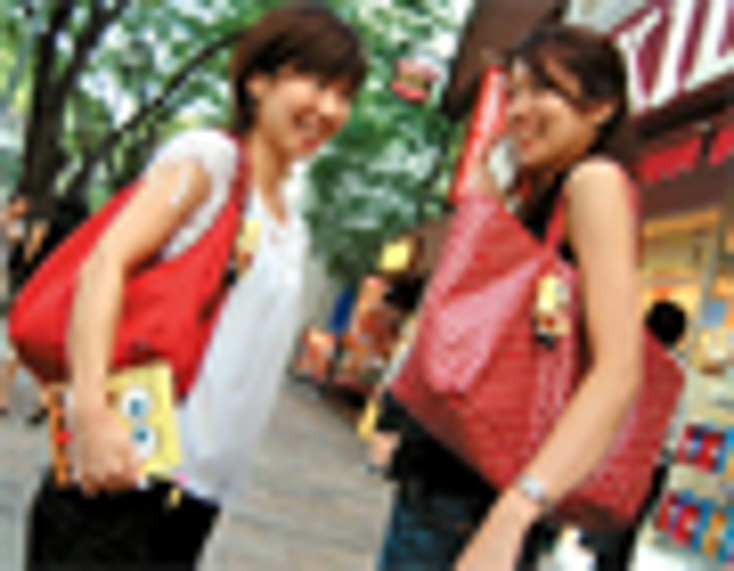 While trends throughout Europe differ from country to country, some are having a broad impact across the continent.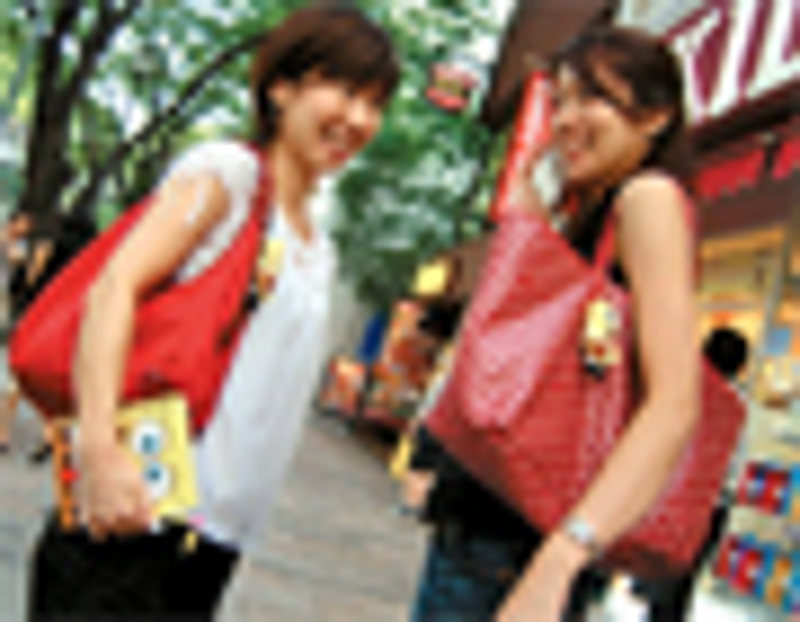 Ask Ciaran Coyle, managing director, Beanstalk Europe, about doing business throughout Europe and he'll tell you that he sees several significant trends emerging, adding the caveat that, "while economically linked, Europe cannot be considered a single market in the same way as many other continents.
"Europe," he points out, "is made up of 44 countries, only 27 of which are in the EU. Each of these countries has its own language, legal requirements, and consumer tastes."
As an example, Coyle cites bedding. "There are," he reveals, "more than 15 different bed sizes across Europe, and bed-making traditions also vary enormously, creating real problems finding a licensee with pan-European capabilities." These differences aside, Coyle still sees "a number of trends that recently have had far-reaching impact across Europe, and which can be seen impacting the licensing business and retail landscape in multiple territories."
"One of the key trends having a broad impact across Europe," says Beanstalk
Director of Marketing and Business Development Louise French, "is the growing importance of the celebrity and the designer." While French acknowledges that "the importance of the designer name behind a brand has been important for more than 10 years at the top end of the market, it is," she asserts, "relatively recently that it has impacted the middle and lower ends."
In the UK, this trend was pioneered by mid-market department store chain Debenhams with its Designers At Debenhams range for which designers, mostly British, were contracted under license for exclusive in-house brands that reflected their signature style.
French believes the driving force behind the invasion of all levels of the market by the designer phenomenon is a desire by retailers in all sections of the market to differentiate themselves by offering a "designer handwriting" and all the prestige that bestows. "Additionally," she points out, "mass fashion is no longer just about copying catwalk trends, and mass brands increasingly offer their own signatures, especially when headed by a well-known name."
Nor is the reach of the "designer" confined to stores and mass-market brands; it also is being felt in character licensing, says Travis Rutherford, MGM's executive vice president, consumer products and location-based entertainment. "In most top-tier markets," reports Rutherford, "we are seeing increasing instances of collaboration between an established artist/designer and character, where the end result is a re-engineering of a classic brand for a specific product line or promotional window."
A second way in which retailers and brands can successfully differentiate themselves is by association with a celebrity. "The importance in Europe of celebrity culture in recent years cannot be underestimated, with significant impact in the area of licensing," says Coyle. As an example, Coyle cites Paris Hilton, who is represented by Beanstalk in several different product categories, and who has four fragrances available and a wide range of luxury goods including watches and handbags. "Beanstalk is currently exploring opportunities for Paris Hilton branded apparel, lingerie, jewelry, and even pet accessories due to the fame of her dog Tinkerbell," Coyle reveals.
Another differentiation tool is direct-to-retail deals. "At the mass-market level," observes Coyle, "retailers increasingly are looking to brands to differentiate themselves from their competitors, and a direct-to-retail licensing model often offers them the exclusivity and recognition they require." To illustrate this point, Coyle highlights Wal-Mart's Marykateandashley brand, one of the biggest licensed properties in the U.S., which was successfully launched exclusively with Asda (owned by Wal-Mart) in the UK, and which has gone on to repeat that success with a program at Alcampo in Spain, with a launch at Gemo in France slated for this spring.
Characters in Crisis?
One of the things celebrity, designer, and direct-to-retail brands have in common is that they typically are not character brands. And Debra Joester, president and CEO, The Joester Loria Group, isn't surprised by that absence of characters. "The overwhelming licensing trend that we are seeing," insists Joester, "is that character licensing is becoming softer and softer and, consequently, retailers are becoming more and more cautious. The line you hear over and over from them is there hasn't been a major breakout property since Dora, and that was six years ago. And they're right." And, looking at the impact of direct-to-retail, Joester believes "DTR and the continued growth of private label has eliminated shelf space for all but the very top properties, resulting in fewer properties receiving very much deeper coverage."
Publishing is one area that Joester believes is exempt from this pressure, "because there are so many skus and so many channels of distribution. But in other product categories, especially apparel, character licensing can be very, very tough," she asserts.
Even so, MGM's Rutherford reports that "in the apparel sector, MGM has been able to create enthusiasm in vintage artwork programs, for both
The Pink Panther
and
Rocky Balboa
. These efforts have been realized throughout Europe, driven by Italy, across Asia, driven by Japan and Taiwan, and also in Australia, New Zealand, and the U.S. There also has been a spike of interest in fashion with an urban slant, primarily in Japan and the U.S."
Anna Hewitt, head of international licensing at BBC Worldwide, however, leans more toward Joester's view, believing that television-based character licensing has another growing problem. "The increasing dominance of 'techie' products in the older children's market presents a challenge to TV properties," argues Hewitt, "because of the significant manufacturing investment they require. This investment means that products ideally should be launched simultaneously, or close to simultaneously, around the world, but this coordinated product launch is very difficult to organize with television's ill-defined international rollout pattern."
Nor are those the end of character licensing woes. "It now competes against the growing success of brand licensing in children's markets," says Joester. "In toys, apparel, and home decor, brands including John Deere, Jeep, and Harley-Davidson increasingly are winning the battle for retail shelf space in multiple departments." Joester believes there are two key reasons for this. "First," she says, "retailers know there is no possibility of the brand being pulled due to low ratings, and second, they already have billions of dollars of advertising behind them."
Beanstalk's Coyle agrees that this is a phenomenon also emerging in Europe. "Harley-Davidson," he acknowledges, "is growing in Europe in the non-character area for children, and has one of the world's most successful licensing programs. In 2007, the brand will launch a range of products including children's apparel, accessories, and bedding aimed at the new riders of tomorrow."
It seems that "getting them young" is a smart move because, as Beanstalk's French explains, "today's consumers are categorized not by their age, as in previous generations, but much more by lifestyle, attitude, and taste." French believes this explains "the current trend for retro and nostalgia among the new generation of adult consumers, which has opened up new opportunities for licensing to adult properties that once were exclusively targeted at children."
Love Hearts is a good example of a brand expanding beyond its original demographic in both directions. Originally focused on the tween consumer, the brand recently signed several European licensees for apparel, jewelry, homewares, and even wedding stationery and accessories targeted at the young-at-heart adult. At the other end of the age spectrum, the brand also is moving into baby products in the belief that mothers and gift givers are looking for cute children's products that are not character driven.
But this is by no means the only example of well-established brands moving into new, non-core areas. Jaguar, for example has migrated from being a British luxury car brand to a true British luxury goods brand. Head of Design Ian Callum works closely with licensees to develop products that closely reflect the design principles of the vehicles. The broad range of Jaguar-branded luxury goods now includes fragrances, pens, furniture, and apparel and has had pan-European success being widely distributed in the UK, Germany, Italy, and Spain, among others.
This expansion of the brand into non-core areas also is a significant trend in food. In 2007, for example, Jack Daniel's is planning to launch a range of barbecue sauces based on the unique flavor and appeal of the drink, to complement its existing ranges of Jack Daniel's fudge and chocolate. There also have been recent examples in the food sector of brands expanding into non-core areas, but ones with an immediate affiliation to the core offer, such as Love Hearts licensing a fairy cake mix and Ryvita launching a Muesli crunch bar.
Brands with Conscience
Brands might be expanding out of their core areas, but, says Beanstalk's Coyle, "it is very important that they do this while still demonstrating they have a conscience. The European consumer has become increasingly conscious, over the last few years, of consumption, the environment, and health. As a consequence, retailers and brands are actively looking at ways to project an environmentally friendly face to their consumers either through the merchandise they stock, marketing activities, or both. We see this as a trend that is set to grow in importance in the future."
Coyle offers the stocking of clothing made from organic cotton by both Tesco and Marks & Spencer and a new line of "mini" Love Hearts sold in aid of Breast Cancer Relief as examples of "brands with a conscience."
Brands may have a conscience, but will that stop them from driving character-based licensing into the admittedly lucrative ghetto of preschool? "One of the reasons preschool has become so popular in character licensing," reasons Joester, "is that at that age there are far fewer rival distractions. Preschoolers don't spend hours on video games, and don't have sports distractions yet."
Pulling all of this together, Beanstalk's Coyle predicts that over the next five years, several trends will develop. These will include:
A better and more focused offer for consumers—known brands with strong equity entering non-core areas.

Retailers increasingly looking to offer their own brands, or retailer exclusives as a point of differentiation.

Food retailers moving into non-food offers, as they seek to cater to a customer who is time poor and value driven.

Potentially, a move away from celebrity brands as the market becomes saturated and the consumer loses confidence, leaving only those that genuinely have a USP to survive.
This may well be the immediate future in Europe, but, as the BBC's Hewitt points out, "there are important variations between Europe and the fast-growing Asian markets.
"In Europe, for example," she adds, "products traditionally are launched six to 12 months after a show's launch, whereas in China, by contrast, products are normally available immediately due to the presence of a large and dynamic manufacturing industry." Another difference is that "in Europe, a children's show often will have up to six repeats, whereas in China, it is unlikely to get more than two, which means the product life is much shorter."
This tendency to move much more quickly through product lines is also a feature of the Japanese market. "Japan's low birth rate," says Hewitt, "makes it very difficult to launch new kids' properties. The result is that Japan is becoming a market increasingly focused on the teenage and adult sectors, with an emphasis on collectibles."
MGM'S Rutherford reports other ways in which the Japanese market differs. "There's a real trend right now in Japan," he asserts, "for us to allow licensees' designers to create character art that is 'off-model' and mutated, usually in a 'cutie' or 'bobble-head' look." While this trend is completely unique to Japan, Rutherford also notes another trend that has its roots in Japan, but now has started to move outward into other territories: "Off-model coloration of characters, for example a panther that is blue, purple, or red, rather than pink, typically on stationery or apparel." (c)
Subscribe and receive the latest news from the industry.
Join 62,000+ members. Yes, it's completely free.
You May Also Like
Loading..