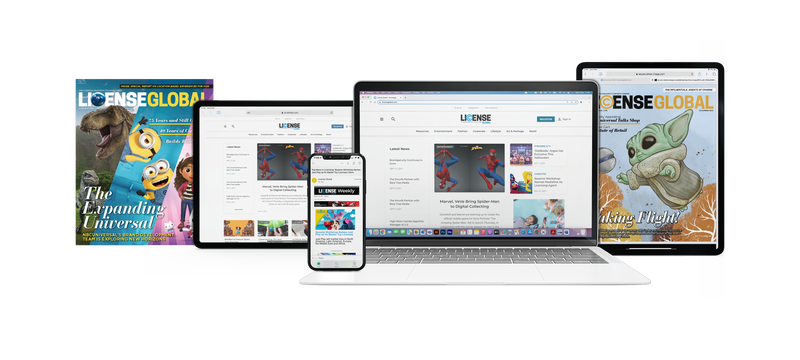 License Global is the premier publication and leading source of news and trends for the global consumer product and licensing industries. 
For more than 25 years, License Global has been an indispensable touchpoint for the licensing industry's top executives and key decision makers with in depth news, analyses, market trends, daily briefs and live trade show coverage. 
Through its in-depth reporting on every aspect of the licensing ecosystem, daily and weekly newsletters, six published editions per year, podcast, webinars and commitment to cover the year's biggest events, License Global has earned the reputation as the "Licensing Industry's Thought Leader."