Two years ago, Sharper Image was in bankruptcy after its tech and gadget business fell out of favor with consumers, yet the company has completed a transformation that has returned it to retail's cutting edge.
The essential transformation Sharper Image made was from a traditional retailer into a licensing company. No longer obligated to run stores and deal with related logistics issues, the company now can focus on innovation and product development and satisfying the desire of its core customer for a constant parade of novel and unique products.
According to Federico de Bellegarde, recently promoted to senior vice president of licensing, the new Sharper Image company emerged from a partnership between Bluestar Alliance, Hilco Consumer Capital and Gordon Brothers Group, which in May 2008 won a bankruptcy court auction to purchase the Sharper Image brand and related intellectual property. The joint venture launched expressly to develop a global licensing strategy for Sharper Image that would
incorporate wholesale, direct-to-retail, e-commerce and catalog operations, building on the retail brand's heritage of quality, innovation and fun.
Sharper Image's rejuvenation as a licensing company rests on two factors. First is reputation. The Sharper Image reputation remained fixed in the market despite the original company's bankruptcy, providing a positioning that consumers understood, and one that the new venture could execute against. Second is licensing. The licensing model allowed the new company to avoid the expenses of running the 192-store retail operation and product development.
"Sharper Image had such a rich heritage because the brands crossed over to so many different product areas," says de Bellegarde. "The brand could very well come out with air purifiers, but it also could be an exciting consumer electronics brand."
Of course, the company still must offer novel and advanced products to entice customers. Under the new model, however, Sharper Image is leveraging the research and development expertise of its licensing partners rather than itself trying to acquire all the competencies necessary for developing advanced products across multiple product categories. The new model also spreads out R&D costs.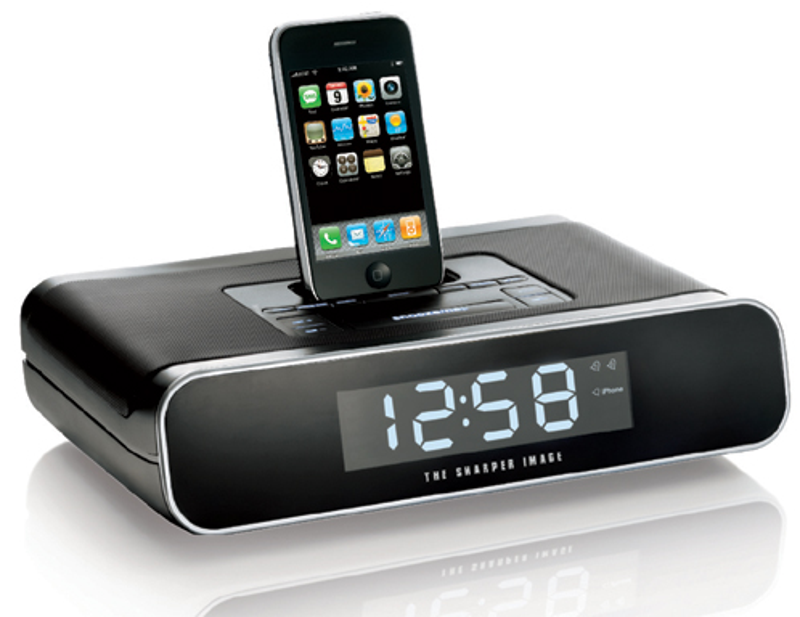 "Anything approved by us has to undergo a three-stage process so that nothing gets the brand name unless it can deliver on the promise of quality, design and innovation," says de Bellegarde.
The process includes review of the initial product concept, a pre-production analysis and a post-production review.
In choosing licensees, de Bellegarde says, Sharper Image has sought "great partners focused on developing unique Sharper Image products, not the rebranding of existing goods."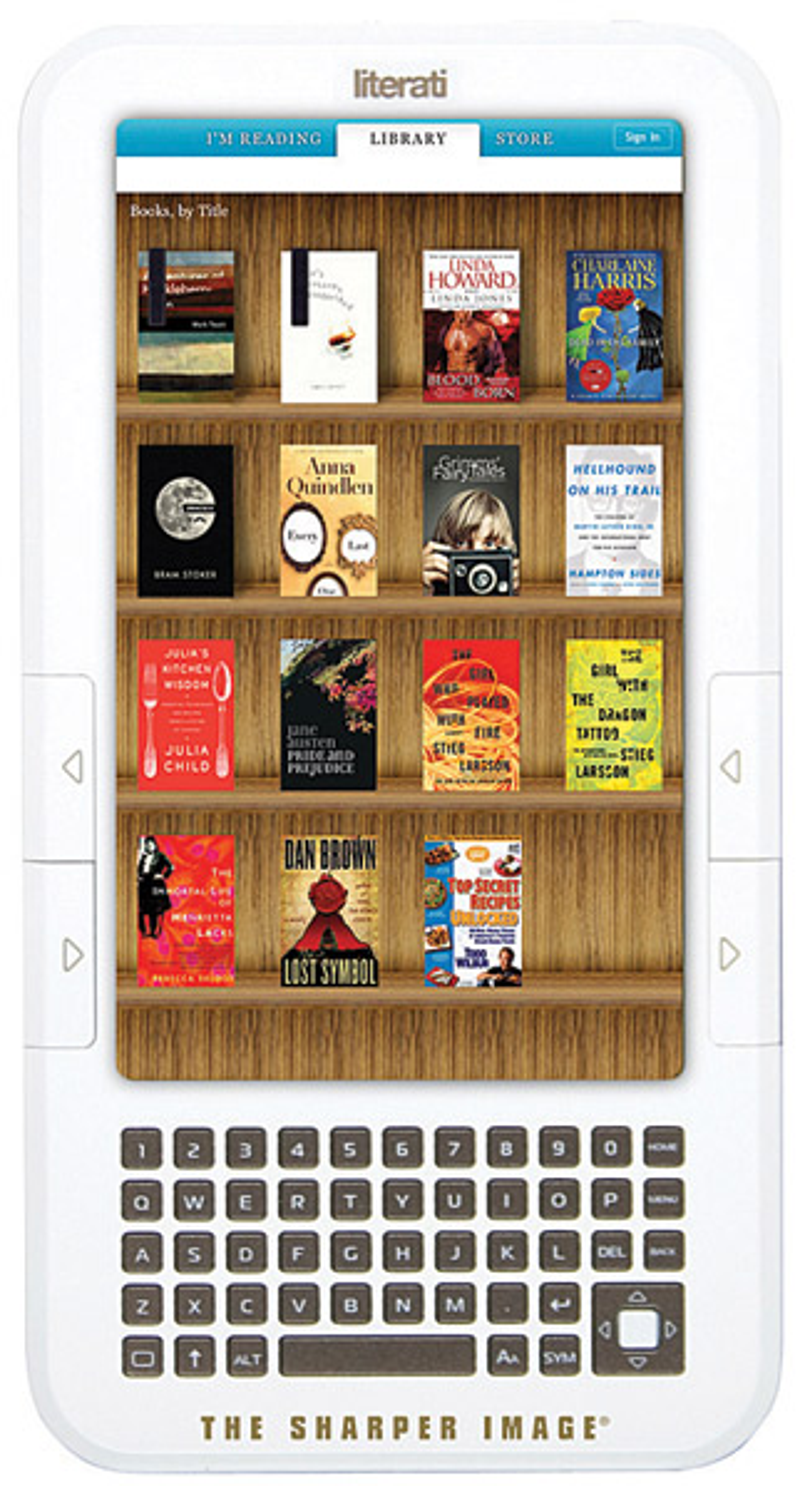 Today, Sharper Image works with 24 product licensees and three master distributors. It has an e-commerce/catalog licensee directing its Web-based sales, as well as a direct-to-retail partner.
In the U.S., in addition to the Internet, consumers can find Sharper Image products at retailers such as Best Buy, Bed, Bath & Beyond, Macy's, Kohl's, JCPenney, OfficeMax and QVC. Sharper Image wants to focus on the mid-tier and department store channels as the brand's appropriate market.
Sharper Image continues developing new ways to reach the consumer, he notes. The company launched a 68-page catalog for Father's Day and plans multiple drops during the end-of-year holiday period.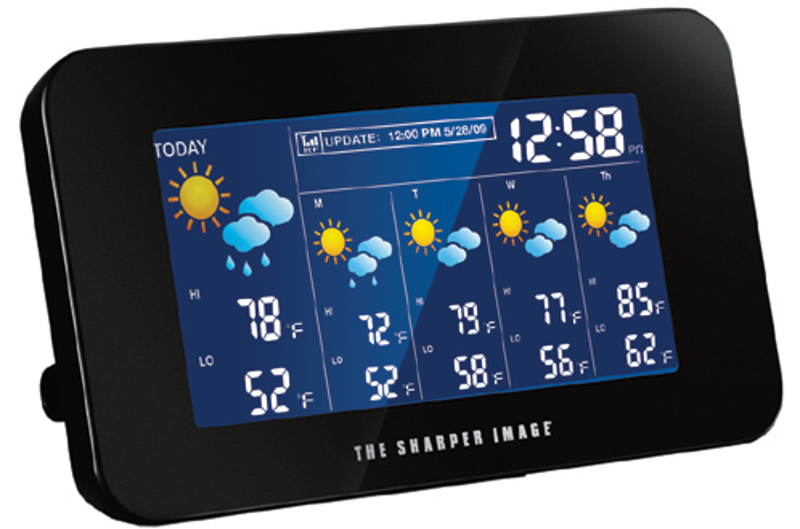 To differentiate itself, Sharper Image must maintain a selection that commands the attention of consumers interested in technology and design, but the company is well aware that it is rebuilding its brand in a period when consumers have been reluctant to make discretionary purchases.
"There has to be a balance between innovation and marketability, particularly now," says de Bellegarde. "Consumers are going to be more judicious with their disposable incomes. They are looking for something that lasts for a longer period of time. They will chose something of quality, and the Sharper Image represents that quality."
Among the products that Sharper Image licensees have produced to meet today's innovation and value requirements are a 19-inch and a 22-inch television/DVD combination with an iPhone dock.
This year and next, Sharper Image will focus on its international expansion. The company has a licensee for sales in Mexico and another that operates as its partner for the travel business, selling products through airport shops and on cruise ships. The company is looking for domestic partners to handle business across Latin America.
A significant reason for Sharper Image's presence at the Licensing International Expo was to seek partners that would help expand its global presence, de Bellegarde says.
"It was a combination of meeting with existing licensees and perspective licensees. We were pleased with the quality of the licensees. The show was a huge success for us," he reported.
Sharper Image recently hired a Europe–based director of sales to handle business on that continent and in the Middle East. The company also is looking at developing operations in Asia beyond the limited presence it has in Japan and is pursuing direct-to-retail and master distributor licensees.
Subscribe and receive the latest news from the industry.
Join 62,000+ members. Yes, it's completely free.
You May Also Like
Loading..