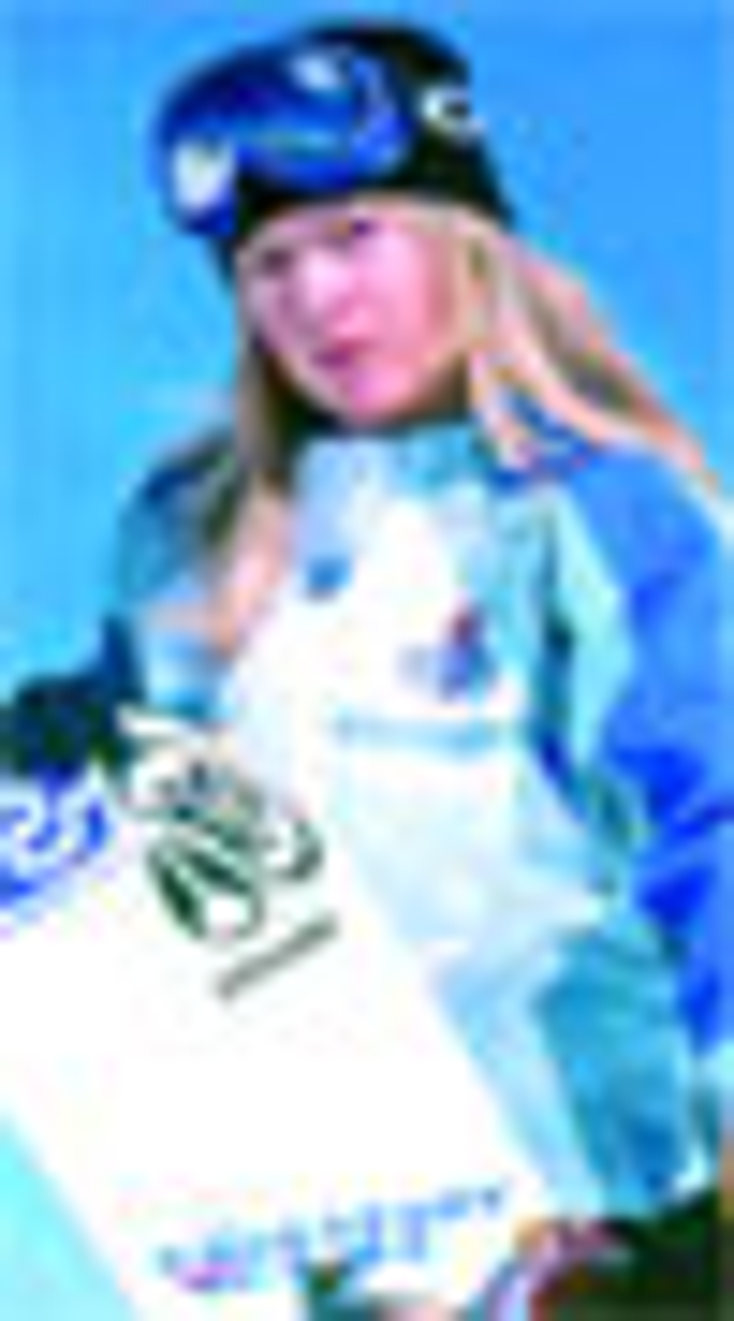 ]>Flat panel screens double as a "canvas" for digitally enhanced art.
Ever thought your work would be on TV? Or at least hanging on the walls in the homes of the mightily rich and famous? Well, if you are an artist working with Corbis, a Seattle, WA-based stock photography house and agency, there's a chance that could happen.
Digital Home Gallery (DHG) is one of Corbis' most recent licensing initiatives that blends art with high-tech consumer electronics. Corbis has created a system in which flat panel screens, used most commonly for TV and computer monitors, can double as a "canvas" for digitally enhanced art. For some, DHG is like getting a museum collection to come to the home; for others DHG provides a chic but expensive backdrop for a party.Here's how it works. For a substantial fee, art lovers who own sophisticated home theater equipment contract with Corbis to select works of art that appeal to their lifestyle, hobbies, and room d¯r. A personal curator can be hired to help the process. End users then create a customized package of "rented" digital art images that are wired to their flat screens and rotate in frequency and scope (determined by the subscriber). The richly colored, illuminated images can emit from screens for seconds, weeks, or months, depending on the desires of the end user."Learning about art is no longer limited to the classroom or the museum," says Rachel Wright, curator and collections specialist for Corbis. "One of my clients was a follower of contemporary realism but wanted to know more about ancient and Renaissance art. So he turned to me to introduce him to Renaissance masters." The screens also can act as show pieces. In the past, party hosts and interior decorators may have struggled with how to hide the giant gray/black TV screen (when not in use) during fancy at-home soirees, but now subscribers can turn on their screens loaded with Corbis images to show off their art collections and share their knowledge (thanks to the curator).Corbis is targeting consumers who really need just the right art for just the right moment. Art for holiday, cocktail, summer, and even funky theme parties can be culled from millions of images in Corbis' archives. "There is something very compelling about walking into a room and seeing one piece of art on the screen, and then returning later to see it has changed," says Wright.As fleeting to the eye as the images may be, Wright emphasizes that DHG is a design solution, "not a replacement for works of art."Subscription costs vary. A year-long contract with just a few images rotating could cost about $3,000 (not including the cost of the flat screen monitor, which today can range from several hundred to several thousand dollars). For owners of multiple homes who want several DHG installations, the fee could escalate to $100,000 annually. The artist's royalty is included in this fee.
Subscribe and receive the latest news from the industry.
Join 62,000+ members. Yes, it's completely free.
You May Also Like
Loading..