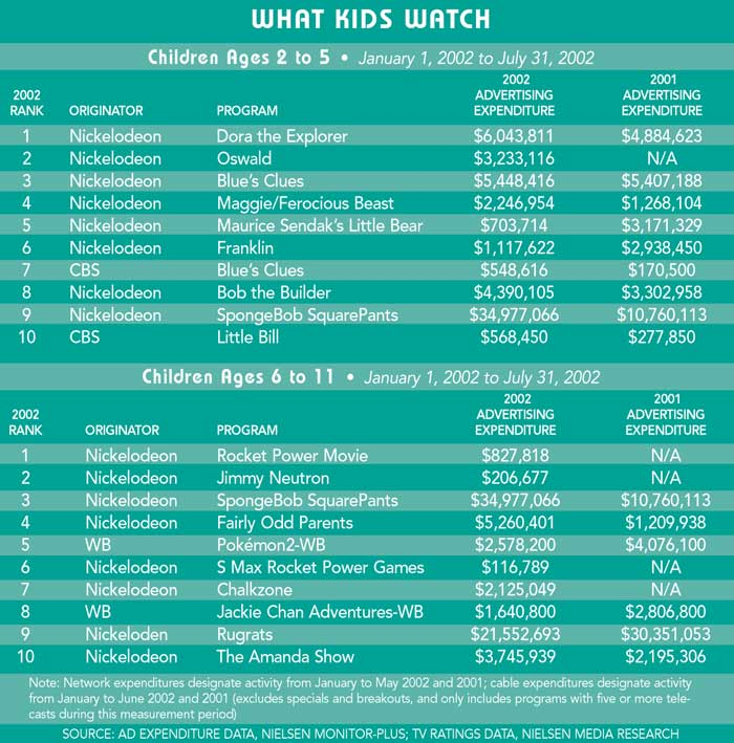 ]>Internet drives entertainment properties and communication products Online and interactive was the licensing business' fastest growing domain in 2000-2001, expanding 29% from the previous year, to $4.4 billion in retail sales of licensed goods.Several factors accounted for the robust growth, beginning with the fact that the still-evolving business sector is the smallest domain in licensed merchandising and the market is broadly influenced by changes in technology. The increased penetration of licensing in entertainment software as well as the expanding use of licensed music to support brands helped drive much of the growth this year.Within the key entertainment software merchandise category - now outgrossing the motion picture box office - the penetration of licensed properties increased to 73% last year from 69% the year before.
Merchandise expansion was sustained in part by the continuing popularity of Pokemon videogames.The summer of 2001 also saw the release of two feature films based on interactive properties, Lara Croft: Tomb Raider from Paramount (Los Angeles) and Final Fantasy from Columbia Pictures (Culver City, Calif.). Both films had considerable consumer products licensing programs.The spectacular meltdown of the more speculative elements of Internet commerce during 2000 didn't have a big effect on licensing originating from the web, because the merchandising side is less than well developed. Few properties originating from the web, with the exception of South Park (Comedy Central), have been licensed to any degree.It remains to be seen if the animated properties promoted on webisode sites like icebox.com will generate significant amounts of licensing.A measure of why licensing in the online and interactive domain continued to grow in 2000-2001 can be seen in the continued strength of general e-commerce.According to U.S. Census Bureau data, online retail sales grew significantly through the first half of 2001, to $14.99 billion, from the first half of 2000, up 30%.New areas of licensing within the online and interactive domain are also making small but significant contributions to retail sales growth. The use of licensing on cell phones and personal digital assistants with wireless two-way communication capability could ultimately dwarf the amount of licensing originating from the Internet.Already interactive companies such as Sega of America (San Francisco) and Midway Games (Chicago) are making deals to place licensed versions of their games on portable, two-way electronic devices. Sega is licensing its games for the Palm hand-held computers and Motorola cellular phones.Wireless multimedia platform provider Synovial Inc. (Fremont, Calif.) recently formed a technology partnership with Sega that enables the company's games to be played on PDA format devices.Sega's videogames are being licensed for various mobile phones and hand-helds such as Compaq's iPAQ Pocket PCs. Sega is pursuing alliances with manufacturers of Windows CE devices, PalmOS equipment, Java-capable cellular phones and other wireless and hand-held products. And it is currently providing games for Motorola's iDEN cell phones.Midway Games is licensing its classic videogames for emerging videogaming mediums, including hand-held PDAs, cell phones and interactive television. The company's licensees for portable, two-way devices include iWon, Heavy, RuneCraft, Index, Pocket Express and Terra Mobile-iobox.Online and interactive licensing is likely to keep growing despite a down economy. An estimated 5 to 6 million American households currently have high-speed web connections. Market research firm Yankee Group (Boston) predicts that figure will grow fivefold to 31 million households by 2005.
Subscribe and receive the latest news from the industry.
Join 62,000+ members. Yes, it's completely free.
You May Also Like
Loading..