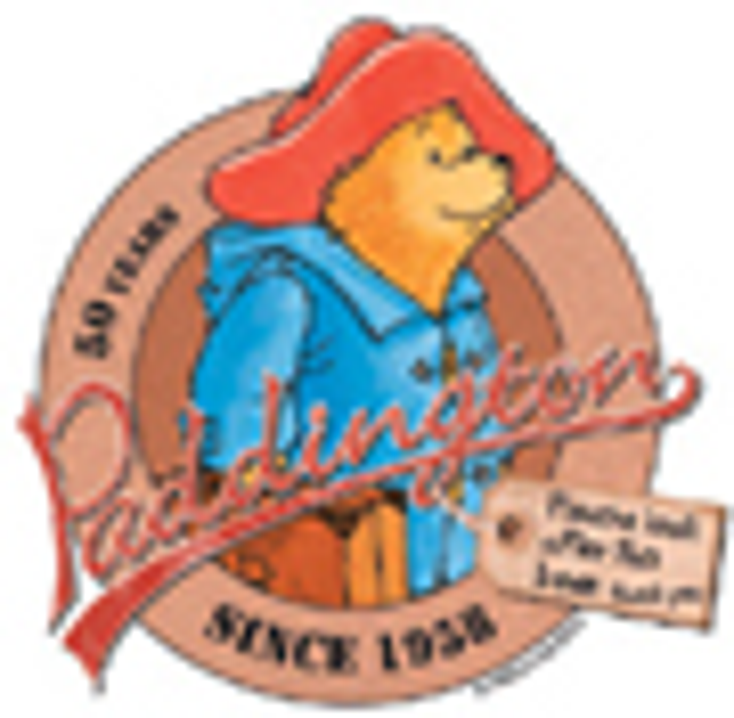 License! Global asked some of the key players in the European licensing industry to gaze into their crystal balls and share their thoughts on the properties and trends to watch in 2007.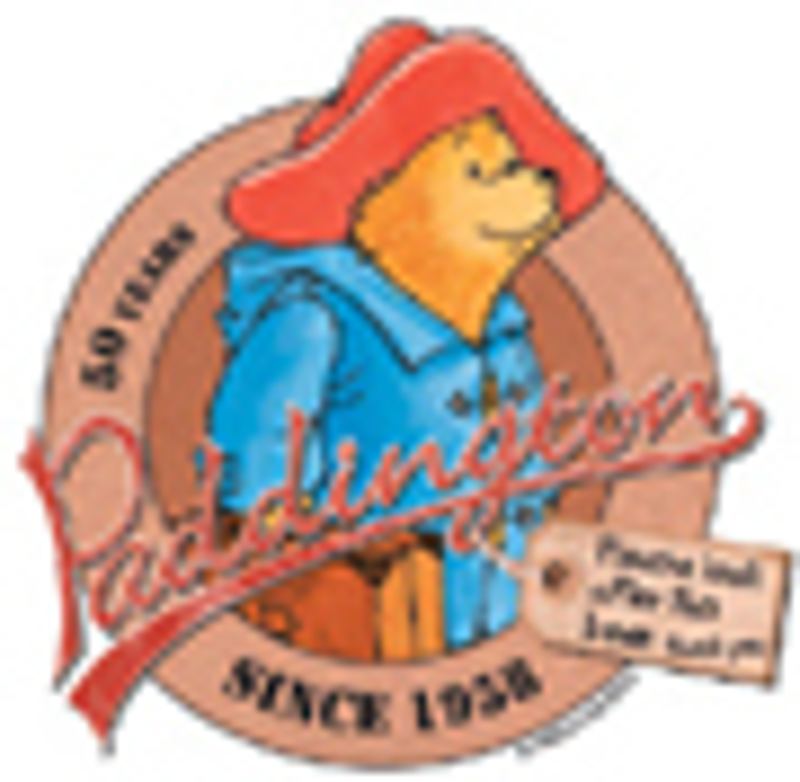 "In 2007, the 'tween market will be massively influenced by brands such as Miffy. These brands once only appealed to older teenagers, but 'tweens now are becoming more and more interested in keeping up with the latest trends. The audience doesn't necessarily know what the brands stand for, but they want to appear grown up and keep up with their peers.
"Properties featuring music and film legends such as The Beatles will experience a resurgence in 2007 as people look to the past for inspiration. These icons have inspired generations for many decades and will become increasingly popular as the demand for 'retro' brands continues to grow.
"There are some major blockbusters out this year, so film licensing will be huge again. The much-awaited Harry Potter film is out this summer, and children everywhere will be queuing up to collect all the available Harry memorabilia. The film will put Harry Potter at the forefront of fans' minds across the world."
—Danny Schweiger, managing director, Character
World
"The likelihood is that existing European characters with heritage will be prominent in 2007. We've noticed characters such as Pingu on a major upward curve and the relaunched Rupert Bear also getting a warm reception, but there are a number of classic properties with anniversaries this year that will heighten their awareness. Among the newest characters, it probably will be Pocoyo and/or Roary the Racing Car, due mainly to the quality of the programs and the strength of their TV distribution."
—David Scott, managing director, Rainbow Productions
"The Doctor Who franchise has fantastic equity with parents, and the first two series have been well written and cast, reawakening parents' empathy with the brand and introducing a whole new generation of fans. The brand still has plenty of potential with a third series this year and a fourth commissioned for next year.
"I have always felt that Pingu deserves to be a bigger brand than it has been to date. I like what HIT has done recently with it in terms of repackaging and rebranding, and I am sure this, together with the new programming and other planned marketing activity, will create the platform to take the brand to a wider audience."
—Sean Clarke, head of marketing and licensing, Aardman
"I worked on Charlie and Lola for the BBC while a consultant with Kids Industries, and even then it had tremendous inherent appeal. The initial licensing has been done beautifully with sensitivity to the brand DNA while also targeting the ABC1 consumer by avoiding the mass retail distribution channels with a focus on independents, small chains, and the discerning product quality-driven licensee. Ironically, from an art and design perspective, it has retro appeal.
"The long-awaited relaunch of Pingu is here at last. What a classic this brand is. Under HIT's auspices, the brand has had a refocus and a revamp, which makes it brand new to the target audience while also retaining the latent appeal and 'cult' following of the student sector and those slightly older again.
"Hallmark's Wellington Bear is the new Tatty Ted of the greeting card sector. It's sure to endear with its loose illustrative style, which also evokes a nostalgic, safe, and timeless appeal. In short, it has the "aaaahhh!" factor in abundance, and teddies will never go out of fashion."
—Stephen Gould, senior vice president, UK licensing, retail, & promotions, 4 Kids Entertainment
"I would say His Dark Materials is going to be a hot property over the next few years...A film of the first mega-successful book is due at the end of the year with a stellar cast including Daniel Craig and Nicole Kidman—and undoubtedly an even more stellar budget. The kids' licensing opportunities are huge for a film set in a make-believe world full of armored polar bears, witches, and magic."
—Dominic Burns, senior vice president, licensing, UK, FremantleMedia Licensing Worldwide
"In terms of new UK developed production, I'd say the following are top properties to look out for:
"Following in the footsteps of Doctor Who, Robin Hood is building immense audience coverage (more than 8 million viewers per weekend) and translates well to a toy line for boys ages 4 and up.
"In preschool, Roary the Racing Car delivers to boys what Fifi does for girls. A great licensing program will be launched by Chapman, so all preschool fans of racing cars will have everything they desire—from DVDs to books, toys, and nightwear.
"Aardman's Shaun the Sheep is full of quirky personality and has the support of a new BBC series, which should bring to life any products launched this year."
—Emma Sherski, marketing and licensing director, Vivid Imaginations
"With a huge number of feature films coming through in 2007, I think licensees and retailers will want to balance their portfolio with properties with longevity. I think Doctor Who will continue to do very well, and the BBC might regain the preschool crown with In the Night Garden.
"I like what Warner Bros. has done with Tweety, and I think that there will be more fashion-led brands targeted at teenage girls."
—Graham Saltmarsh, Cartoon Network
"Jimmy Choo recently was bought by TowerBrook Capital Partners from Lion Capital together with founder Tamara Mellon and CEO Robert Bensoussan. The brand is set to move beyond footwear and handbags to become a luxury worldwide offering across fragrance, apparel, and jewelry.
"The Temperley London label has been around since about 2000, with stand-alone stores in London, New York, and Los Angeles. Temperley also can be found in approximately 290 upmarket stores around the world. Alice Temperley's designs have been making the news beyond her London base, positioning the brand well for global expansion into categories beyond the core apparel offering.
"Other quick thoughts: TopShop is a bit predictable but particularly hot since signing Kate Moss. Primark is throwaway fashion at its cheapest and best and opening on Oxford Street in spring '07. G-Star is the coolest of jeanswear brands with plenty of scope to extend into adjacent categories. Innocent Drinks has great product, humorous promotion, and real credibility. It has expanded considerably in the last 12 months, but it still has plenty of scope territorially."
—Ciarán Coyle, European managing director, The Beanstalk Group
"In the Night Garden looks set to be a promising license from the BBC this year. The show is devised by Anne Wood and Andrew Davenport (the creative duo behind Teletubbies) and is being heavily backed—an astounding 100 half-hour episodes already have been commissioned. The show has been designed to appeal to children all around the world, and Hasbro is launching a toy line for the program this summer."
—John Hales, account manager, NPD Eurotoys UK
"With so much happening in the licensing industry at the moment, it's hard to narrow it down to just a few. When I ask my friends what their kids are 'into' at the moment, they all mention Numberjacks. My friends ("the mums") like it as it's educational and unique with its mathematical content. Their kids are captivated by it, and the mums put that down to its mixture of adventure and comedy. Granada has the licensing rights; it will be interesting to watch how the products progress.
"I am seeing much more of designer Cath Kidston's products on shelves. Her signature prints now can be seen on umbrellas, carpets, and even mobile phones. The way she mixes modern and nostalgic looks works well on many products."
—Jessica Blue, event director, Brand Licensing Europe
PROPERTYGUIDE
ALICE TEMPERLEY:
The Temperley London fashion label officially launched at London Fashion Week in September 2000. Since then it has become recognized globally for its philosophy of "making timeless clothes for women to look and feel beautiful rather than following trends purely for the sake of fashion."
CHARLIE AND LOLA:
Charlie and Lola
first appeared as a series of children's books. It has been adapted into a uniquely designed animation by Tiger Aspect, and BBC Worldwide is handling the licensing program.
CATH KIDSTON:
British designer Cath Kidston is best known for her vintage-inspired prints for the home. Kidston opened her first shop in 1992, and there are now nine in the UK, along with outlets in New York, Los Angeles, and Tokyo. Her designs have been licensed into housewares, clothing, accessories, and even radios.
DOCTOR WHO:
The BBC's cult sci-fi action series began in 1963. After a 16-year hiatus, it returned to screens in 2005.
Doctor Who
figures were the best-selling licensed toy in the UK last year.
G-STAR:
A Dutch fashion label focusing on jeanswear since 1989, it is known for cutting-edge style and innovation.
HARRY POTTER:
Now in its fifth film installment, the Harry Potter franchise continues to grow. For the latest film,
Harry Potter and the Order of the Phoenix,
Warner Bros. has created a bold new creative direction.
HIS DARK MATERIALS:
British author Phillip Pullman wrote a trilogy of fantasy novels comprised of "Northern Lights," "The Subtle Knife," and "The Amber Spyglass." New Line releases
The Golden Compass
(based on "Northern Lights") later this year.
IN THE NIGHT GARDEN:
From the creators of
Teletubbies,
this mammoth 100 x 30-minute production by Ragdoll targets kids ages 4 and under. BBC Worldwide looks after the rights to the show, which is filmed in real woodland and includes many colorful characters. It will launch this spring with product expected later in the year.
INNOCENT DRINKS:
A UK company founded in 1998 specializing in making healthy smoothies from nothing but fruit. Despite dominating the UK smoothie market and expanding into Europe, the company has retained its hippie, non-corporate image.
JIMMY CHOO:
This fashion label that specializes in high-end footwear and accessories was formed by designer Jimmy Choo and one-time
Vogue UK
Accessories Editor Tamara Mellon.
MIFFY:
The classic storybook character from Dutch author/artist Dick Bruna, Miffy is worth $350 million at retail and active in more than 20 countries.
NUMBERJACKS:
Launched at the end of last year,
Numberjacks
was the top-rated show on the CBeebies channel. The 45 x 15-minute episodes based on superhero numbers are full of action and comedy but also have an educational element.
PINGU:
Pingu
is 21 years old this year, developing into a cult property over time. Since HIT acquired the rights to the children's stop-motion animation, it has revamped the style guide and produced a number of new episodes.
POCOYO:
Pocoyo
is a preschool CGI animation created by Zinkia Entertainment and Granada Kids. Some 104 x 7-minute episodes have been sold in 90 territories.
ROARY THE RACING CAR:
Produced by Chapman Entertainment
(Fifi and the Flowertots),
this 52 x 11-minute stop-frame preschool show airs for the first time this spring.
ROBIN HOOD:
This 13-part live-action family series is based on the classic legend, produced by Tiger Aspects, and distributed by BBC Worldwide. Products and a second series will launch this year.
RUPERT BEAR:
Rupert first appeared in a newspaper cartoon strip in 1920. Entertainment Rights has produced a new 52 x 10-minute preschool stop-motion animation, currently airing in the UK and sold to 65 countries internationally. Product is available from September 2007.
SHAUN THE SHEEP:
Shaun made such an impression in his four-minute appearance in Aardman Animation's
Wallace & Gromit's A Close Shave
that he has been given his own series. It is Aardman's first foray into children's programming and the 40 x 7-minute episodes have been sold across Europe, New Zealand, and Australia.
THE BEATLES:
Need we say more about this four-man band from Liverpool?
WELLINGTON BEAR:
Targeting adult females, Wellington is the latest addition to Hallmark's collection of teddy bear properties.
Subscribe and receive the latest news from the industry.
Join 62,000+ members. Yes, it's completely free.
You May Also Like
Loading..