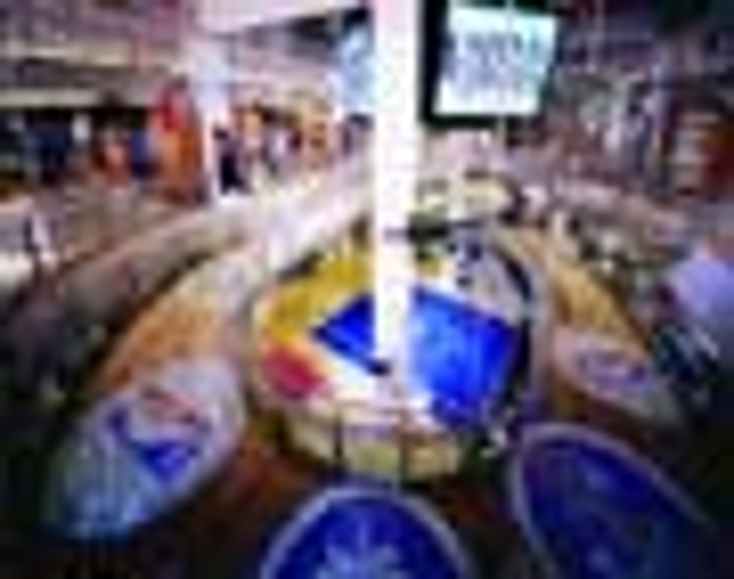 ]>Cause-related marketing can boost awareness, sales, and reputation when done well.
In the aftermath of September 11, 2001, and the latest corporate scandals, it's no surprise that consumers are increasingly partial to companies and brands that participate in cause-related marketing initiatives.
But doing good and doing it well are two different things. Cause-related marketing is not just about donating a few dollars or a percentage of sales; for licensors, licensees, retailers, and charities, it requires research into finding the right partners and causes that fit together, a significant investment of time and money, and lots of planning. Here are some tips from those in the know:Select partners that make sense for your business. Clearly, medical and social causes, education, and conservation are popular charitable choices that fit with many companies' mission and goals. But it's also important to research a potential charitable partner's mission and goals. "I read everything I could
about the San Diego Zoo, finding out what it was about, what it did, and how it did it," says Larry Balaban, executive vice president, marketing and production, Genius Products, Inc., which has a licensing partnership with the non-profit San Diego Zoo and Wild Animal Park for Baby Genius DVDs, videos, and CDs. "Non-profits are protective of their reputations. You must be careful how you approach them. You need a solid plan that shows how you can benefit them."
Tracey Beeker, vice president, PBS Strategic Partnerships, concurs. "For PBS, we have to ensure that everything we do promotes the cause of public television and that it adds value to our viewers, our member stations, and the communities we serve. If a business initiative doesn't help fulfill our mission, we don't consider it." PBS KIDS recently embarked on cause-related projects with Brighter Child Interactive (to develop interactive entertainment) and Mills Corporation (to create PBS KIDS destinations at mall locations nationwide). Rick Barber, vice president, merchandising, FAO Schwarz, cautions licensors and licensees that "many retailers have their own pet projects they like to support, so it would be wise to check with your retail partner beforehand to make sure it doesn't have a conflicting partnership."Find out how much participation and help (i.e., arranging celebrity appearances) the charity will provide ahead of time. Keep in mind that many charities don't have the marketing or communications resources to offer much help for an event, although they may have connections with celebrities that can be tapped. "We don't see ourselves as a vendor; rather as the breast health experts in the relationship," says Chelsea Carlson, director, education programs, National Alliance of Breast Cancer Organizations (NABCO), which recently partnered with the WNBA and Sears.Allow at least six to 12 months for setting up a partnership or planning an event. Kenn Viselman, founder, Kenn Viselman Presents-which has licensing agreements with FAO Schwarz and Toys "R" Us for its Li'l Pet Hospital property-often approaches several potential partners at once, letting them know his deadline and moving on if they don't respond. "The size of the event and type of charity will factor into the cost and planning," he says. "If you want 25 celebrities for a one-off event, it will require at least one year of planning." The approval process also can be time consuming, notes Chris Pardi, director of marketing, boys' division, Fisher-Price, which recently arranged an event for the FDNY Rescue Heroes at the Times Square Toys "R" Us, complete with rescue and ladder trucks at the store. "The more people involved in making decisions, the more time you need to build in for planning,"Determine the donation and investment you can afford. The investment depends on how active a company wants to beputting a sticker on a box versus staging a celebrity event. The donation range usually runs between 3 and 10 percent, according to Genius Products, Inc.'s Balaban, who says his company donates 5 percent gross wholesale after returns to the San Diego Zoo and Wild Animal Park. "A corporate donation should be a meaningful amount to assure consumers the company is truly making a commitment," says NABCO's Carlson. "If not, consumers might question both the product and the charity." Be aware of the tax implications. "A non-profit can only be seen to be raising x number of dollars or it loses its non-profit status," says Roger Tomlinson, marketing director, BHPC (Beverly Hills Polo Club) Global Licensing, which developed the cause-related Kalanui apparel brand for the University of Hawaii; a percentage of the proceeds goes toward a scholarship fund.Cause-related marketing may be about giving, but it also is a business proposition and should be treated as such. "Be clear about your goals and expectations from the beginning," advises Julie Moore, licensing manager, San Diego Zoo and Wild Animal Park. "It is important to ensure that everyone communicates their marketing goals-drive traffic, increase sales, raise funds, increase awareness, involve employees-so the end results meet expectations."
Subscribe and receive the latest news from the industry.
Join 62,000+ members. Yes, it's completely free.
You May Also Like
Loading..