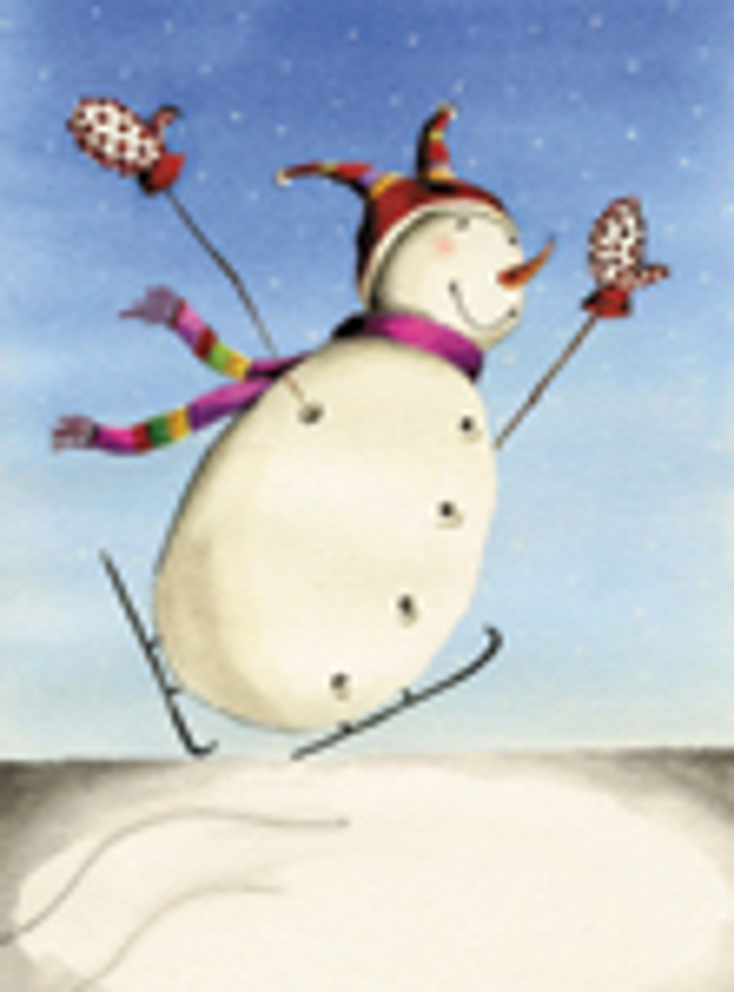 Artist Debbie Taylor-Kerman's successful licensing program features whimsical illustrations that were inspired by her love of children's picture books.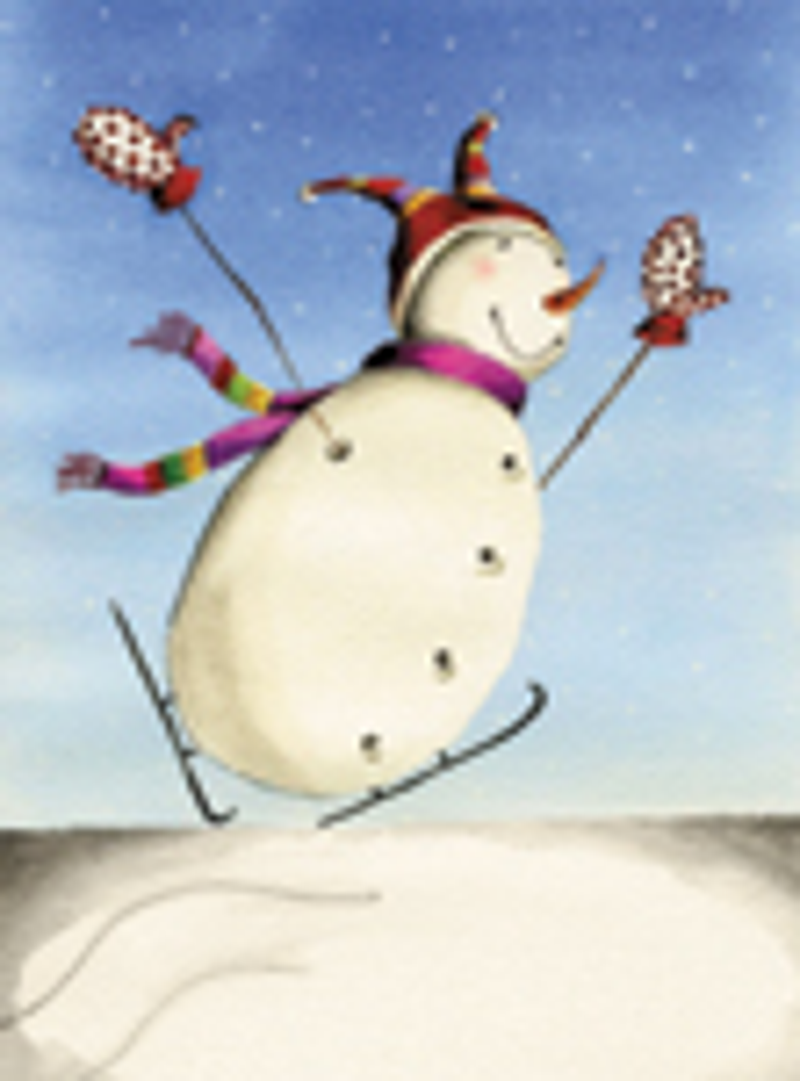 When she isn't busy fulfilling her role as a full-time mom, artist Debbie Taylor-Kerman is usually lost in creative play, which includes sketching, writing notes, and pasting pictures and colors into her workbook of ideas. Known for her whimsical style, the artist's childlike work reflects a world of happiness, softness, and ideal beauty that is miles away from the dark reality that overshadowed much of her youth.
While growing up in the suburbs of Glasgow, Scotland, Taylor-Kerman and her family faced the hardships of poverty. She often used her vivid imagination to escape into her own fantasy world—a colorful place that offered happiness, optimism, and opportunity. The sketches Taylor-Kerman created during her childhood were her earliest inspiration, but her passion for creative expression was cultivated by her high school art teacher.
After attending St. Martin's School of Art in London and studying textiles at the Liverpool School of Art, Taylor-Kerman became the first person in her family
to earn a degree. This primed her for a career in the arts as both a textile designer and an art director. A career with a textile design firm in New York City enticed her to relocate, and it was there that she met her husband, Elliott, which marked the beginning of a new era both romantically and professionally.
"After hearing that I hadn't been exposed to children's books growing up, Elliott gave me a selection of picture books for my birthday," says Taylor-Kerman. "For a long time after that, I would visit the children's library and take out as many as 20 books and immerse myself in their worlds. My style has been greatly influenced by this as I try to maintain a childlike sense of wonder in my work."
The smiling snowmen, happy fish, tranquil garden scenes, and glamorous fashion gals that embellish Taylor-Kerman's licensed collection were once ideas that filled the bulging pages of her sketchbook. These cheerful, yet sophisticated designs have become the foundation of a successful licensing program that has been snapped up by major retailers such as Kohl's, JCPenney, and Bed Bath & Beyond, as well as specialty card and gift shops.
The artist has been licensing her soft, dreamy illustrations for five years, and reports that sales have more than doubled, and in some instances tripled, each year for the last four years. Taylor-Kerman expects this growth pattern to continue as the line blossoms through new relationships with Dillard's, Macy's, and other specialty chains.
What initially drew Taylor-Kerman to licensing was the flexibility of creating her own schedule. "I had my first son, Eli, seven years ago, and after a few years off, I was ready to return to work. I wanted to find a way to stay at home with the children, and simultaneously create art," says Taylor-Kerman.
With a portfolio of vibrant, whimsical images she headed to the National Stationery Show. Through key contacts made there, she signed on several card companies, which marked the beginning of what evolved into a lucrative licensing program. An agreement with Oneida (formerly Sakura) in the dinnerware category solidified licensing as the company's only business model. "I have been licensing my art to Oneida with great success for nearly four years, and the company has, without a doubt, been a key partner in my licensing program," says Taylor-Kerman. Her "Snowmates" pattern, one of seven patterns carried by Kohl's, just completed its third successful year there.
Taylor-Kerman's team of five employees continues to expand the business. In addition to the dinnerware agreement, the artist has approximately 11 licensees signed on, including Town and Country Living for kitchen and table textiles and bath accessories, Caspari for stationery, Kurt Adler for holiday trim, and The Popcorn Factory for popcorn tins and other gift-related items. "We work with our licensees to develop targeted product lines (both seasonal and everyday) across all product categories, so they can present a Debbie Taylor-Kerman-branded program at retail," Taylor-Kerman says.
On average, the artist creates three to four new pieces of art each week. "Sometimes I just have to get an idea onto paper before I know how I might use it, and other times I think, 'Wow! That would make a fantastic plate or card,'" she says.
While the licensing program was in its infancy, she and her husband managed the line's expansion, but the strategy has shifted dramatically since then as the business continued to flourish. The husband-and-wife team soon realized they needed to focus on the big picture rather than short-term goals, so they sought the advice of a licensing agency and partnered with Marketing On Demand. "We've been working together to create a plan to grow and target categories that take advantage not only of my extensive portfolio, but, more importantly, of our success," Taylor-Kerman says.
The plan appears to be on track, but increased competition within the licensing industry—specifically within art licensing—continues to pose challenges. Supporting licensing and retail partners is a priority. "We strive to work closely with our partners to create new products and programs that build upon our successes and also to expand into new departments at retailers where we already have a presence and strong success stories," says Taylor-Kerman.
The strong designs and high quality of the products drive consumers to buy Debbie Taylor-Kerman-branded product, but research reveals that consumers and retailers often are unaware of the brand association when they purchase the product. In an effort to strengthen its presentation to licensees, retailers, and consumers, Taylor-Kerman's team is updating and unifying its brand identification, packaging, and collateral. One of the chief tasks is working with retailers to build their Debbie Taylor-Kerman statements, as well as coordinating the designs among licensees so retailers can carry specific looks throughout their doors and on an exclusive basis whenever appropriate.
Taylor-Kerman believes the retail presentation starts with licensing partners who understand their business and have strong relationships with retailers. JCPenney supported her holiday collection with end-caps, and Kohl's supported the line with in-store posters, a stand-alone kiosk, and advertisements in its circular. Future plans include the development of programs that involve dedicated fixtures and displays in at least two major retailers.
Looking ahead, Taylor-Kerman looks to fill some of the gaps in the gift arena, specifically with novelty foods, giftware, and textiles. The scrapbooking category is another area of natural extension. "While Christmas is strong for us, we are rapidly growing our everyday product lines, and this will continue to be a focus."
The company also aims to develop more juvenile lines that can be applied to the apparel and home textile categories. Naturally, children's publishing always has been an area of key interest for Taylor-Kerman. "Truthfully, I have so many more ideas than we have time to execute," the artist says, "so we continue to do our best to prioritize and to launch each new category with the same care as the others."
Subscribe and receive the latest news from the industry.
Join 62,000+ members. Yes, it's completely free.
You May Also Like
Loading..