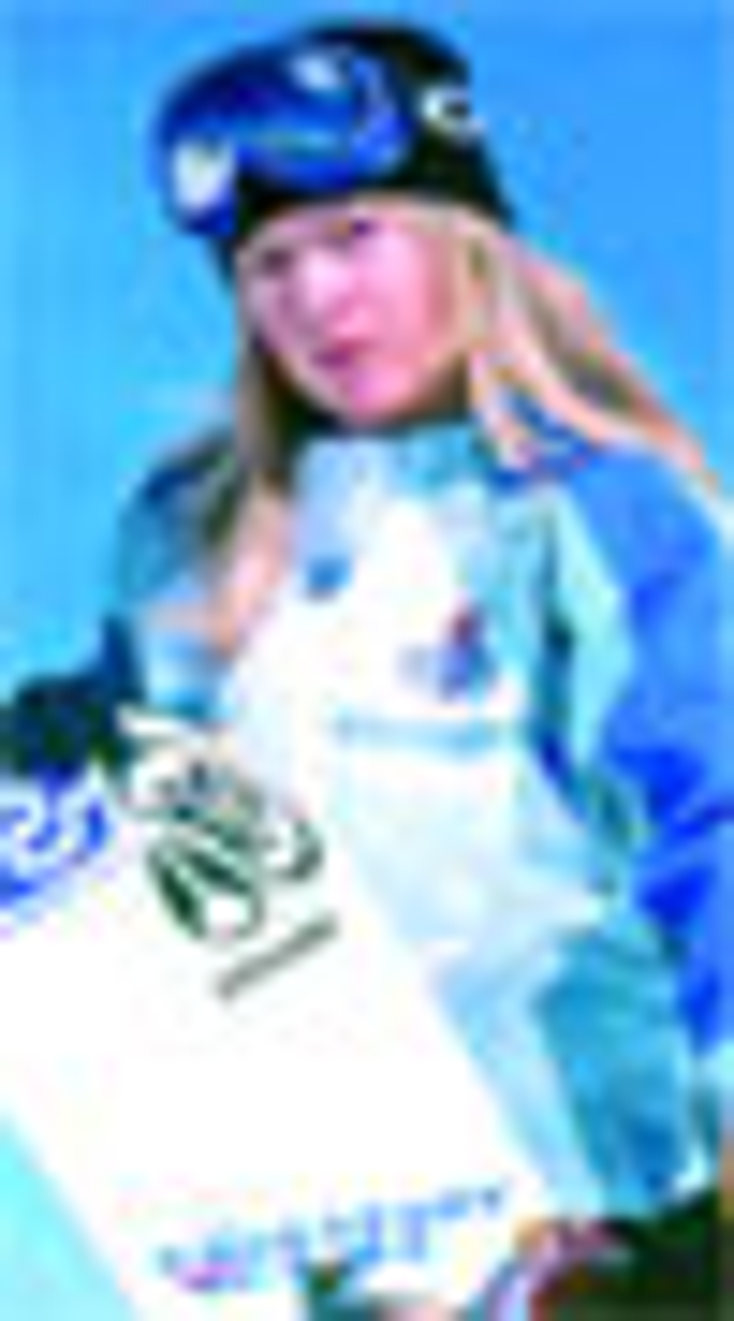 ]>As technology evolves, online watch-building resource ewatchfactory continues to offer new licensed properties, products, and venues for custom-designed and personalized items.
Imagine you could design your own watch complete with the logo of your favorite sports team, Disney character, or even a photo of your pet. Through ewatchfactory's (www.ewatchfactory.com) licensing partners and proprietary software, this virtual dream becomes reality. Best described as "real-time virtual watch design," ewatchfactory offers a niche opportunity to custom-design, personalize, and create your own watch (prices range from $25 to $95). Consumers can choose from themes such as sports (NFL), comics (Annie), or characters (Dora the Explorer), to name a few, as well as special interests (military) that serve as a starting point for designs. In the e-studio, consumers assume the role of designer (see sidebar, opposite page). "We wanted to do something unique with watches-something that couldn't be done at retail," says Michael Pucci, executive vice president and partner, ewatchfactory Corp. "Then you have the key to the market." In 1998, Pucci, an industry veteran with 18 years' experience, dreamed of bringing customization to watches, believing there was vast opportunity with the Internet, particularly because of the somewhat antiquated system of selling watches directly to retail. At that time, the Internet was a mass-market venue and discounted prices were the only incentive to making online purchases. As a result, retailers were losing their margins. "Since brands didn't want their products being abused, licenses were being excluded," says Pucci. He soon discovered Pacific Concepts, a Hong Kong-based premium watch business and OEM supplier, and learned that the company's CEO, Remi Chabrat, shared the same vision. In 1999, they entered into a partnership with Pierre Lavigne and Fabrice Jacob, and decided to partner with brands for revenue sharing. Matignon Investment financed the venture. "ewatchfactory offers a perfect turnkey solution for companies that want to get into the watch business but don't know how viable it is," says Pucci. "Nobody buys inventory, so nobody gets hurt."Hot PropertiesSince the company's inception, it has secured licensing deals with key licensors such as Disney, Nickelodeon, and Sesame Workshop. Although the Website allows consumers to play with images of comic strip legends such as Annie and Brenda Starr, not all properties are available on the ewatchfactory site. Other Websites such as ComicsPage.com, PETsMART.com, and more recently Barbie.com and HotWheels.com (both Mattel) offer links to ewatchfactory. Consumers might not shop ewatchfactory's site, but they'll shop one of the other brand sites, says Pucci. The bulk of sales (90 percent) are generated through partnership sites such as Disney.com-the first major licensor to feature a link to ewatchfactory. "If it weren't for the magic of Disney, we would still be four guys sitting around a table trying to sell watches," says Pucci.
ewatchfactory's
product and properties attract all ages from 8 to 80. "Consumers have fun with it, but at the end of the day you still sell a product," says Pucci. "People look at their watches 17 times per day, and the average consumer spends 18 minutes designing a watch." That's a lot of brand building for licensors such as Mattel, Nickelodeon (SpongeBob SquarePants, Dora the Explorer, Blue's Clues), Disney (all characters including Kim Possible, Nemo, Lizzie McGuire), and Sega. Also on board are the NBA, NFL, Paramount Studios (Charmed, 7th Heaven), South Park, Sesame Workshop, Bombardier-Skidoo/Seadoo, and Pokemon.
With deals signed with so many favorites in comics, sports, and television, what's now on tap for this growing empire? For holiday 2003, the company managed to land the cover of SkyMall magazine, an in-flight publication distributed on a variety of airlines. Mickey Mouse and Tinkerbell grace its covers. Both watches were custom-designed and personalized, which make them ideal for gift giving. "Personalization is big business. Once your name is on a product, it becomes more special to you," says Pucci. ewatchfactory negotiated two covers for 2004, but could not reveal the properties at press time. This project is the result of a partnership with strategic retail partner SMI, a division of Seiko, and a worldwide Disney licensee that specializes in watch programs for retailers.
New Products and Venues
Through a joint venture with Pokemon, ewatchfactory will have its first in-store presence before 2004. At a kiosk debuting in New York City's Pokemon store, kids soon will be at work (or play) creating their own signature watches.
The company also has plans (and many ideas in the works) for several partnerships that will tap into new markets. Through a recent union with the Los Angeles-based Wedding Channel, it will offer inexpensive yet unique, personalized gifts for weddings. Since watches are a top-selling gift for groomsmen, the company is working to develop special products for this category. First to kick off will be the NFL collection. Men will be able to give their ushers personalized watches featuring the logos of their favorite teams. The companies also tied the knot on a collection of personalized clocks and jewelry. Additional possibilities run the gamut from key chains to pens and more.
ewatchfactory is in discussions with several other companies but declined to provide specific information. "There is tremendous opportunity for photos, maybe one day with Kodak or Fuji," says Pucci, who is discussing the possibility of implementing walk-in kiosks, a do-it-yourself-type of service similar to one-hour photo at PETsMART's stores. Negotiations will resume next spring.
"ewatchfactory's 'quick-to-market' turnkey system and product line allow us to capture opportunistic sales in the entertainment industry where merchandising products is a challenge since properties tend to be hot and then cold within a matter of weeks," says Pucci, who also notes the company is pursuing Major League Baseball and college teams. There's tremendous opportunity since retailers can't stock watches for each team.
Are higher-end goods also on the horizon? For fall 2004, ewatchfactory plans to introduce brand names in the $150 to $750 range. It's also testing new products with Disney.com (Disney Direct). For holiday, it will launch personalized T-shirts, followed by jewelry and clocks. "We will pursue many more major licenses that have high Internet traffic and the desire to have a direct product offer to core consumers online," adds Pucci.
Pucci credits a team that includes Mara Perlmutter, executive vice president, sales and marketing, and Lisa Turchan, an in-house consultant. Perlmutter was instrumental in securing many of the licenses, and Turchan was a key negotiator for SkyMall. "We have people calling us, and we're deciding which licenses we want to work with," Pucci says. "It's a snowball beginning to roll, growing bigger and bigger. We're nowhere near finished-we've only just begun. As technology evolves daily, we do, too."
Subscribe and receive the latest news from the industry.
Join 62,000+ members. Yes, it's completely free.
You May Also Like
Loading..