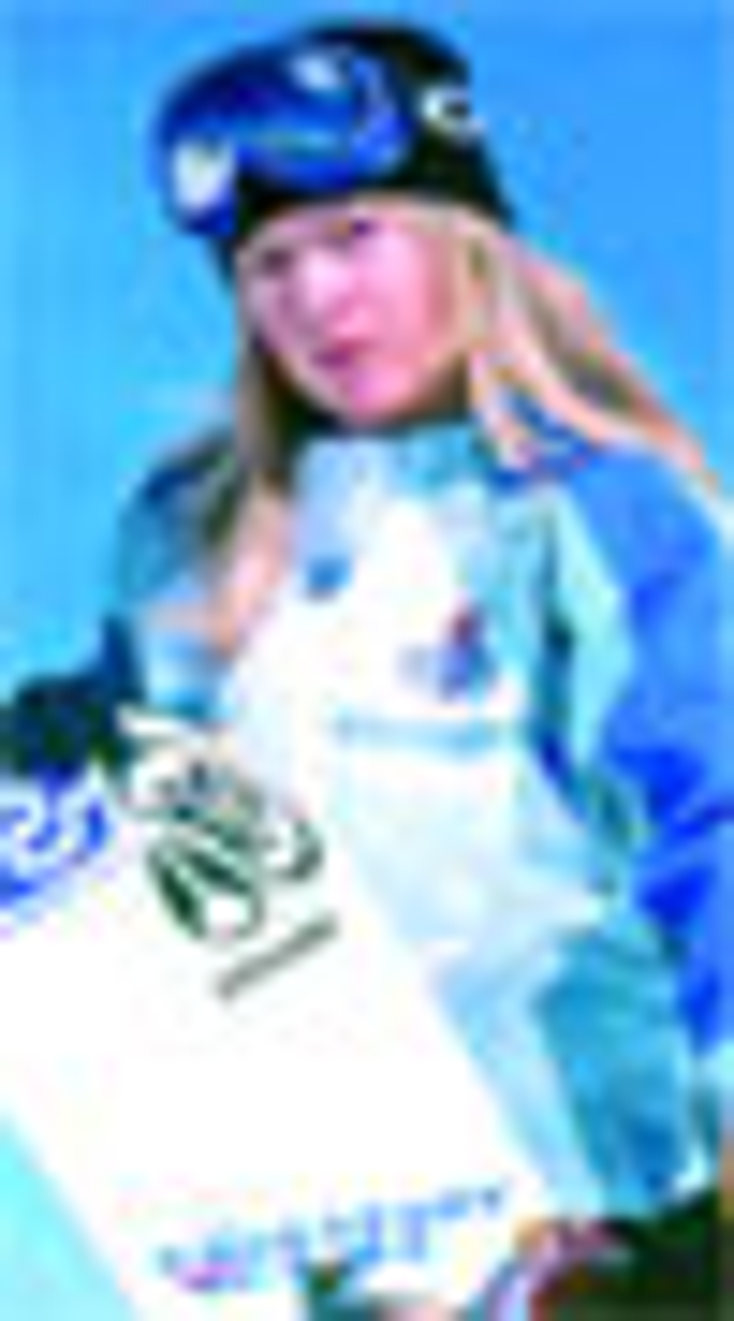 ]>Beyond the entertainment value, New York designer runway shows reveal new colors, styles, and accessory accents.
The key public relations vehicle in fashion is the show or defil Aptly named, the show's raison d'òe is to entertain, titillate, initiate excitement, catalyze buzz, and create the sensation that something newsworthy is happening. Its subject is what we yearn to be; its result is the illusion that women can transfigure themselves into fresh and more desirable beings by buying new wardrobes at least twice a year. As Adam Gopnik's essay on couture in "Paris to the Moon" reveals, the defilés "a symbol of the common human hope that the world could be something other than it is." Little wonder decades have passed since shows literally reflected what "women wear on a daily basis." If, however, the virtue of the defilés that it helps preserve the habit of romance, its power is to influence our psyche by revealing the substance of our dreams. As icons of our current state of mind, the
best of the fashion shows are, therefore, useful barometers of the shape of things to come.
Fantasy LandThe seeming paradox of the utility of unreality is reflected by the canniest of designers: John Galliano. While Dior announced operating profits of $36 million for the last season, it was Galliano who abandoned the illusion of reality for the allure of illusion on his runway. It was no accident that the dresses here (both couture and ready-to-wear) were not clothes but constructions. One favorite, the honeycombs of lavish Chinese brocades lacquered into stiff perfection, were so difficult to don that the Dior couture was more than two hours late. An elaborate, kabuki-style makeup, transforming the mannequins into exotic, dangerous-looking insects, probably also contributed to the tardiness. But the wait did nothing to quash the audience's ardor. This crowd went wild at the sight of sword-swinging acrobats and the Oriental child perched on a parasol atop a tricycle. Clearly, the "foule" appreciated a spectacle that was more about cultural fairy tales than clothes. Similarly, Jean Louis Scherer's bride emerged at the end of the runway cocooned in a burka she parted to reveal herself as Josephine Baker. With much more charm: Lacroix crowned his models in jewel-bedecked, cottoncandy-colored, mesh Pompadours, while Lagerfeld at the Chanel couture adorned the girls with mini, gem-studded hats bred in a direct lineage from Georgian coiffeur.
Color Effusion
Lacroix's collection for Pucci unfolded into a zenith of riotous pinks, yellows, absinthe green, ruby, and black. Marc Jacobs embraced "The Electric Kool Aid Acid Test" with color-slicing 1960s brights, while Sonia Rykiel espoused neon-dyed fun furs over black knits; ditto Dior. Black also escorted lavender at Louis Vuitton. Tom Ford revived YSL's classic color clashes: cranberry over red and purple and black, while Dior mixed purple with yellow and green with pink in ebullient "Chinoiserie"-patterned chiffons at the ready-to-wear, and Prada waxed lustrous with glowing William Morris prints.
Basic Black
Less about color and more about seriousness of purpose, black as an entity dominated the recent runways. An overtone everywhere, it was most prominent in collections such as Balenciaga, Donna Karan, Calvin Klein, Proenza Schouler, Gucci, and Sonia Rykiel.
In Proportion
Big shoulders and long, long legs dominated collections from Chanel and Valentino to Balenciaga, Narciso Rodriguez, and Dior. This meant tunics over skinny pants and also boots galore, from ankle length to over the knee and swashbucklers at Gucci and Prada. It also meant sexy bare legs evident on every runway from Donna to Miuccia and Gucci and included the dominatrix lace-up leather leggings at Dior ready-to-wear and the thigh-highs and leg warmers at Chanel. Shoulders meant cutouts at Karan and Rodriguez (accentuated by high collars at Rodriguez and Calvin Klein) and shoulder pads at Chanel, Gucci, Prada, Valentino, Yves St Laurent, and just about everywhere else. A recently rediscovered narrow armhole served to emphasize the padding. This was especially evident at Chanel, where these armholes also worked to elongate the torso, and at Balenciaga, where they underscored that aura of ultra-hip chic.
Vintage Ladies
Outside the general trend but undeniable: the spy-worthy trenches and satin siren dresses at Gucci, the YSL vixens in velvet, and see-through chiffon and chic '50s looks (suit, dress, coat) that opened the Oscar de la Renta show. These harken to an era of nostalgic glamour with a panache and force impossible to disregard. Add the satin gowns at Donna Karan and Vera Wang's subdued sophisticated vision, and the sum just might be the beginning of a retro landslide-with a new century twist.
Surprising Accessories
Try droop hats, broad belts, and bold gloves. Slouchy, little, pulled-down "Left Bank" hats in the ready-to-wear at Prada, Sonia Rykiel, and Ralph Lauren imparted an air of knowing naughtiness. Huge belts on trenches at Gucci and the big-belted coat at Prada, the belted A-line at de la Renta, the belted tunic at Louis Vuitton (Marc Jacobs), and the beautiful side-tie bows at Yves St Laurent all signaled an ascent of waist charisma. The most unexpected accessory of all: red gloves glimmering everywhere under sleeves from Vuitton and Dior to Rykiel and Prada (where they also came in shiny leaf and day-glow yellow).
As for footwear, four-inch high heels seemed the average, not counting the nosebleed-high platforms at Galliano's Dior. Other standout fantasies include: toe-revealing cutouts at Gucci, round toes and tweed at Prada, Lucite at Vera Wang, and Lucite and satin at St. Laurent; the black and white shoe/boot at Chanel, apple green satin at Prada, and red toes at Marc Jacobs.
Subscribe and receive the latest news from the industry.
Join 62,000+ members. Yes, it's completely free.
You May Also Like
Loading..