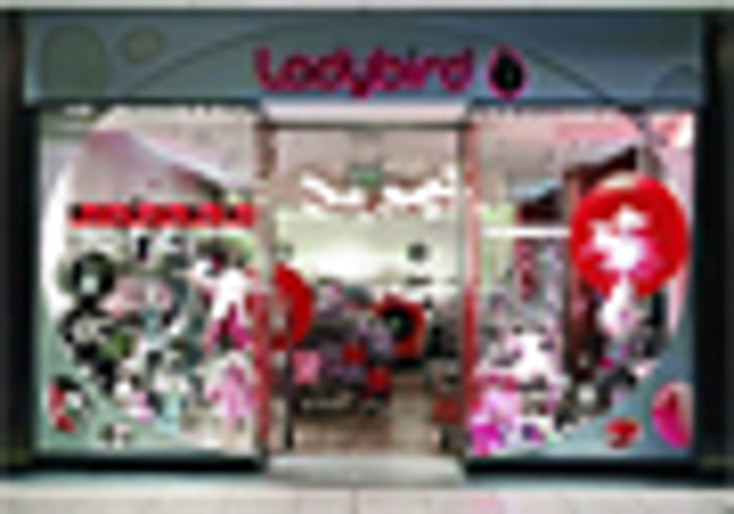 The Ladybird kids' brand is branching out into new licensed product areas at the same time as ramping up its international retail rollout.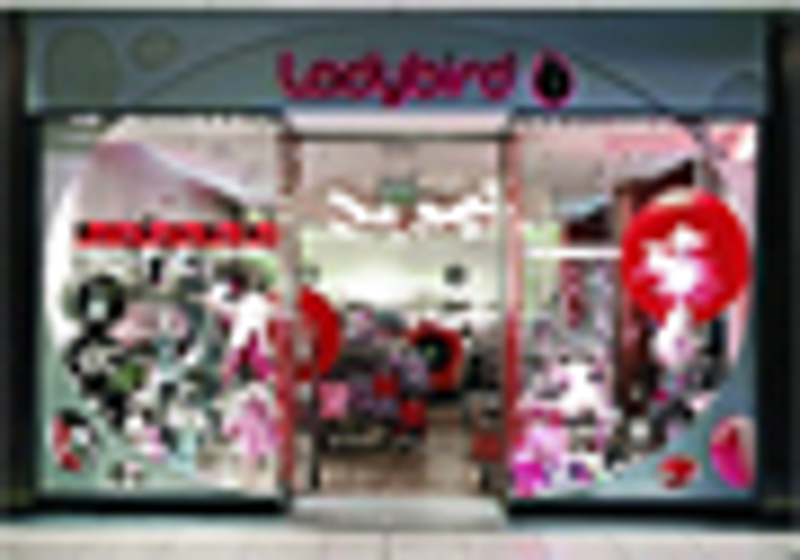 Describing the new Ladybird jewelry collection as a "proud-to-give gift," Simon Brown, Ladybird's head of international trading, is on a mission to take the Ladybird brand into new product areas, new distribution channels, and extended international retailing.
As one of the best-known brands far beyond its children's clothing heartland, Ladybird is something of an unsung hero, fighting way below the weight of its brand awareness in the UK and beyond.
The brand is, however, something of a star for the 821-store Woolworths chain, currently in the "troubled" category for its unprofitable retail operations. But Ladybird clothing performs very well—indeed, it is a globally recognized brand with ambitious international expansion plans.
The brand has a long association with the textile industry that can be dated back to 18th century Czechoslovakia, but will officially enjoy its 70th birthday as a children's apparel brand next year. After sitting in the hands of various UK-based clothing and textile
manufacturers, it has been sold exclusively in Woolworths stores since the early 1980s. However, the real brand development has been taking place since the 2001 purchase by Woolworths of all rights to the brand from its previous owner, Coats Viyella.
Today, licensed product has moved away from the clothing and footwear it is known for—including fancy dress party clothes—to cover strollers, toiletries, rugs, diapers, and wallcharts, plus the new jewelry collection. Watches are on their way, and Brown sees potential for other children's products, too. Thinking around children's lifestyle as well as their wardrobes, products such as bicycles are a real possibility.
Woolworths has exclusivity on selling Ladybird clothing and footwear, but those categories plus the expanding licensed ranges are now sold in 35 standalone stores in Ireland, the Middle East, Hong Kong, China, India, and Malaysia, and in an additional 86 concessions in stores in Australia, the Middle East, and Malaysia.
"We've been extremely busy in the past two and a half to three years opening stores. And there are more to come. We open in Poland in January next year, in South Africa soon, we're expanding in China, and we're also in discussions in India," Brown says. But he is not pursuing expansion at any cost. "The aim over five years is to build the equity of the brand, so there is no target number of stores to open. We want to build the brand, not just the turnover. We have to ask ourselves if we can enter a market and if we can do it well. If we can't, we walk away."
Brown continues: "Our core market is the UK and if we make any mistakes in any market it could affect our core. We have to ask ourselves in which countries or product areas will the brand be maximized."
A case in point is a launch into the United States—already much discussed, but as yet not implemented. "In the U.S. we are still looking for a partner," says Brown. "It's a real challenge to find the right one, and we have two or three options that are in their infancy." The real challenge of the U.S. market for the brand is its name—the cute insect that the rest of the world knows as a ladybird is called a ladybug in the States. But Woolworths is keeping its options open—it has registered Ladybug as a brand there as well as Ladybird.
Ladybird licensed product programs have additional distribution beyond Woolworths and the branded standalones. This is part of the strategy to build the brand in its own right outside the protective umbrella of the mother chain.
The new jewelry range, produced by R. Platnauer, will not be sold in Woolworths at all, but through Ladybird stores and jewelry retailers. With price points from £12 to £30, the 22-piece silver and enamel collection is certainly better placed outside the Woolworths chain.
Ironically, Ladybird is yet to open standalones in the UK. Brown describes the business as "struggling with locations"—largely because of the enormous spread of Woolworths stores. However, it has identified 27 UK locations where there is sufficient footfall and no local Woolies that, Brown says, "could be strong."
So it looks like Ladybird is gearing up to fly as it spreads its wings into new territories and new product areas.
Subscribe and receive the latest news from the industry.
Join 62,000+ members. Yes, it's completely free.
You May Also Like
Loading..