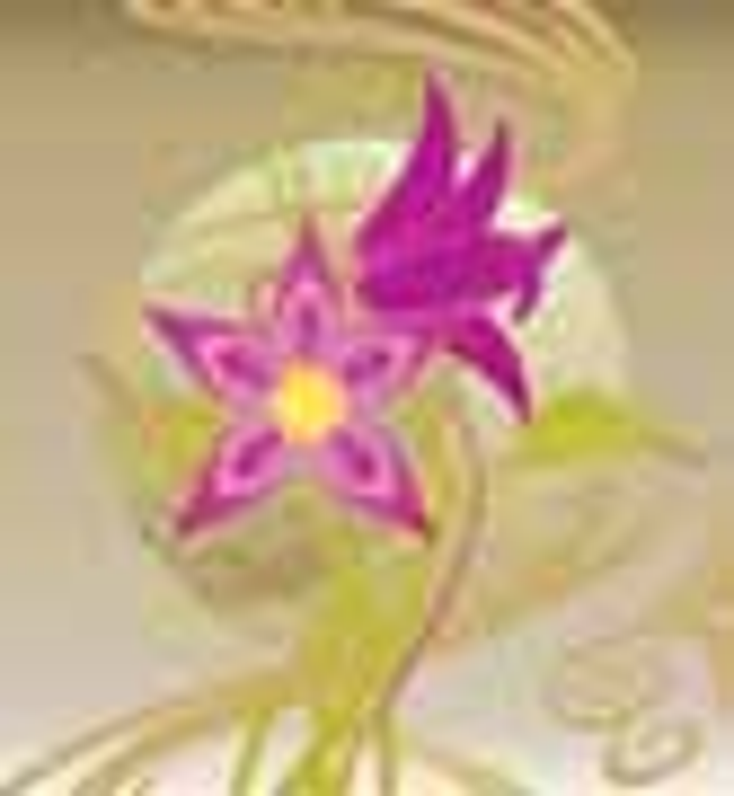 ]>Although the Teletubbies' beginning spawned controversy in many countries, the preschool property has achieved unrivaled success.
Unless you've spent the last decade living somewhere very strange (like Teletubbyland, for instance), you won't need telling that the
Teletubbies
—Po, Tinky Winky, Laa Laa, and Dipsy—have been breaking records of all kinds in most countries of the world even some 10 years later. Although the numbers are commendable, the most significant praise to be bestowed upon
Teletubbies
and creator Anne Wood is that the success was achieved in a deeply conservative world of TV by a show that is truly unique.
"The idea," says Anna Home, former BBC head of children's programming who commissioned the idea, "of making a show that was non-verbal and mimicked the way very young children move and communicate had never been done before, as far as I am aware."Home was looking to replace a series,
Playdays,
which itself had replaced the long-running
Playschool,
and had asked four
companies to make sealed bids. "The initial brief," recalls Home, "was for 60 episodes of 25 minutes. All the other three drew heavily on
Playschool,
but Ragdoll pitched the
Teletubbies
as 13 episodes of between 10 and 15 minutes. We went for it anyway because it was such an amazing idea." However, she admits, "there was a lot of negotiation to get Anne to do it to spec." "When the series was commissioned and in production," says Home, "the only other part of the BBC that had any other interest or involvement was BBCWorldwide. Because it was such an expensive show to make, we needed its money, but otherwise I was free to commission whatever I wanted to commission. The truth is that the powers that be at the BBC [at that time] have never really had the slightest interest in children's programming unless there was some sort of row about it. Which, in the case of
Teletubbies,
there was, of course."
In fact, it is undoubtedly the case that the first airing of
Teletubbies
March 31, 1997, launched the fiercest debate about children's programming in the UK since the early '60s when the BBC passed on
Sesame Street
. "I think there were several reasons for this," opines Andrew Kerr, Ragdoll's senior vice president, global licensing and marketing. "It was partly because, being unique,
Teletubbies
was an easy target onto which to attach urban myths, but I also think it was very much down to the tendency of the British press to consume their own, especially when they are successful." Home offers her own take on the root of the reaction. "I think one reason we got such an extreme reaction was that
Teletubbies
replaced
Playdays,
which itself had replaced
Playschool.
Both shows had a lot in common and what one might term 'the
Teletubby
parents' had grown up with these series. Consequently,
Teletubbies
was so alien to them that it provoked a reaction." Annette Banham, marketing director, children's, BBCWorldwide, claims that "such was the impact of
Teletubbies
when it launched in 1997 that it reshaped the preschool market. Between 1997 and 2000," reveals Banham, "we rolled the brand out into 120 markets around the world, and everywhere it went, everyone was amazed at the engagement kids had with it, and, of course, amazed at the retail records it kept breaking." As is often the case with groundbreaking children's programming, the story of controversy and success was replicated pretty much everywhere. In the U.S., the Reverend Gerry Falwell warned parents of the corrupting nature of Tinky Winky, who he accused of being gay, writing, "he is purple—the Gay Pride color, and his antenna is shaped like a triangle—the Gay Pride symbol." Although quite how the average American 2-year-old was supposed to know these things the good reverend left to his readers' imaginations. Ragdoll's Kerr believes "there was some cross-pollination between the UK and the U.S. In the States, a number of people, especially from the religious right, used the furor that had occurred in the UK to generate hostility to the show in the U.S. for their own reasons. This, in turn, was picked up on in the UK and sold back to the domestic disgruntled." This controversy was not exclusively a transatlantic phenomenon. In Germany, where the series first aired on children's cabsat operator KiKa, head of acquisitions and co-productions Sebastian Debertin recalls, "the media turmoil caused by
Teletubbies
was extraordinary. I think it is fair to say it was the biggest media explosion caused by any kids' show since the launch of
Sesame Street
in Germany in the early '70s." The heart of the debate, believes Debertin, was whether or not it was permissible to make programming aimed at children so young. "As with any debate, there were voices raised on both sides, but whichever side you were on, you could not ignore it. The debate was conducted on national television and radio, as well as in the national press and major magazines. Indeed, a journalist friend of mine said that when Anne Wood visited Hamburg, it generated the biggest media frenzy since The Beatles made their first visit." Although not as controversial everywhere, some questioned whether
Teletubbies
was "a new high in dumbing down." In France, pay giant Canal Plus dumped a long-standing policy of eschewing preschool to play the series only after a process described by acquisitions executive Sophie Boe as "long and thoughtful," being persuaded in the end by "the quality and originality of the program." In fact, Boe says, "it was the first time I had screened a preschool program that was specifically designed for that very young audience, and, although we did not have the controversy as happened in England, it is true that for a part of the French audience it was not educational enough."TV 4 Sweden was another broadcaster to dip its toes into preschool waters for the first time with
Teletubbies.
Children's programming executive Lotta Becks-Remnes says, "There was some negative comment as to whether programming should be targeting children of that age, but in the end, most people were won over by the reaction of the children themselves." Whether one harbors doubts as to the educational properties of
Teletubbies
or not, there can be no debate as to its success. Globally the brand has generated more than U.S. $1 billion in merchandising sales, helped by the sale of 33 million DVDs and 50 million plush toys, among many other licensed products. It is pretty much inevitable that such levels of success will attract imitators. "A Mexican station that shall remain nameless," recalls Ragdoll's Kerr, "came up with a series called
'Telechubbies'
that was identical in all but name." And it is a matter of record that Wal-Mart only withdrew its own line of look-alike dolls, Bubbly Chubbies, after Ragdoll took legal action. Then there were the straightforward rip-offs, Kerr's favorite being "a military tank full of sweets and with Po's head peering out of the turret." Another aspect of this level of success is "that we have always known that the 10th anniversary would be a major event, not just for the trade, but for children all around the world," says the BBC's Banham. Ragdoll's Kerr adds, "Obviously we had to plan the 10th anniversary in conjunction with the BBC, and we decided to organize a global celebration rather than doing it on a country-by-country basis as each anniversary fell there.""It is important for us," notes Banham, "to not only celebrate the anniversary, but also to use it as an opportunity to get people thinking about the future of the brand and how we will ensure that
Teletubbies
remains a part of their lives for another 10 years and beyond."Ragdoll and BBCWorldwide have developed an approach to this refreshing of the
Teletubbies
brand with two key elements. In the first part of this dual approach, Kerr reveals, "We will launch a new range called 'Teleterrific,' based on the idea of reinventing
Teletubbies
in an anime style. This range will be launched in the UK in late '06, with a major launch in the UK and the U.S. in spring 2007." Banham explains, "This is design only; there won't be any actual
Teletubbies
anime, but we are hoping that this approach, coupled with the many design touch points we have around the world with the
Teletubbies
brand, will inspire our partners to come up with fresh designs and products, particularly in the areas of gifts, accessories, and fashion lines. We already are getting positive feedback from our partners and retailers." Banham explains that "the other key to achieving the goal of fresh new designs and products is the use of four talented design students. We wanted to use people of this generation because they hadn't really been a part of the
Teletubbies
phenomenon, and we wanted people who did not have the design baggage of the original with them, and who, therefore, would be able to imagine the
Teletubbies
as if they were being launched now for the first time, and bring a fresh eye and originality of approach to the task." It isn't only the design that will be refreshed to mark the anniversary; a whole range of products also is in the pipeline. "There will be a new range of books and DVDs, and several new lines are being developed as a result of Licensing 2006 International Show with both existing partners such as Tomy, and new partners with whom we are working for the first time," reveals Banham. Although unable to give precise details at press time, Banham was able to vouchsafe that "there will be several new lines in the core areas of clothing and games, as well as elsewhere." Nor is this the end of the innovation. Kerr unveils two other forthcoming "firsts." "In 2007," he offers, "we will launch a raft of third-party advertising featuring the
Teletubbies,
which will draw on the property's kitsch. We also will allow for the very first time live performances of
Teletubbies
outside of Teletubbyland." And still there is more. In 2002,
Teletubbies
became the first-ever BBCWorldwide kids' show to sell to national television in China, and, says Banham, "the reaction has been great. It has been fascinating to see the openness with which our Chinese partners are prepared to interact with new children's brands." As a result, she continues, "we have opened a
Teletubbies
Edutainment Centre in Haunan Mall in China, the Northern Hemisphere's largest mall with more than 600,000 square meters of commercial space. Additionally, we opened the first
Teletubbies
Play and Development Centre in Shenzon, which is a preschool center with different areas appropriate for different ages and in which kids can play while simultaneously learning everything from music to English with the help of the
Teletubbies."
BBCWorldwide expects a total of 30 such centers in China by second quarter 2008. And, Banham says, "the hope is that we will be able to launch similar ventures in other Asian markets in the future." Although keen to stress that "there is nothing firm as yet," she does reveal, "we have been having some conversations with possible Korean partners on this topic." So, as the famous four approach their 10th birthday, and eye a vast range of innovation on the immediate horizon, is there any danger they might be starting the process of growing up? Ragdoll's Kerr thinks not. "I think
Teletubbies
are timeless and ageless," he opines. But if they did ever grow up, Kerr speculates that "Dipsy would be a rap music star," adding quickly, "I don't think he'd be into gangsta rap, but he'd definitely be into urban music. Po would be a preschool teacher, while for Laa Laa the only toss-up is whether she would make her debut on Broadway or the West End. And, without a doubt, Tinky Winky would be an artist of some sort."
Subscribe and receive the latest news from the industry.
Join 62,000+ members. Yes, it's completely free.
You May Also Like
Loading..