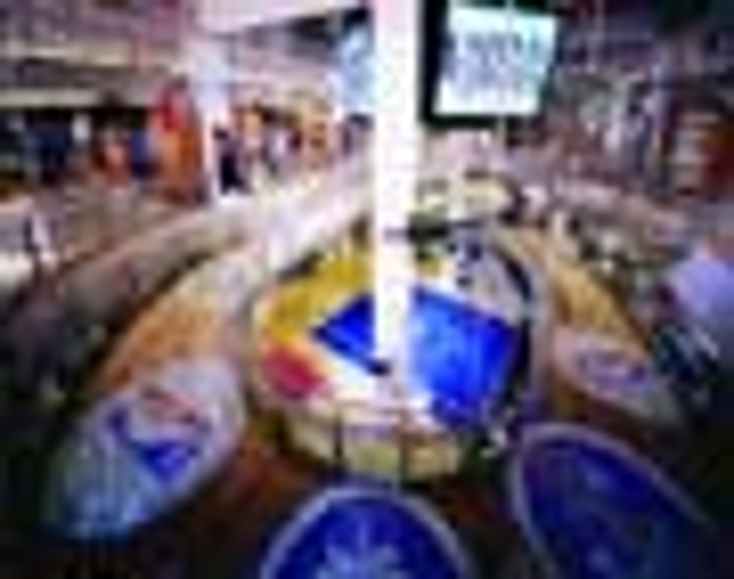 Licensors sign up for banks checks and labels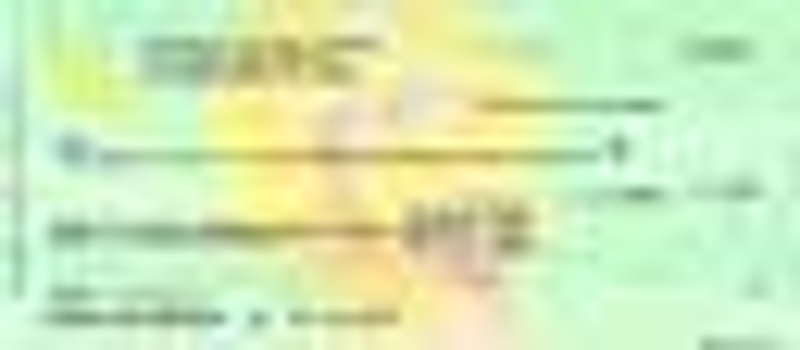 When looking for niche opportunities that extend beyond traditional revenue streams, licensed checks fit the bill.
The design-driven category is limited to financial institutions and mail order houses yet it offers a chance for licensors to give their brand, image or trademark incremental exposure with a highly desirable demographic. Reorders are a major profit center for check printing and financial service companies. Also important are check related products such as personalized mailing labels and vinyl and leather checkbook holders.
At Deluxe (St. Paul, Minn.), the nation's largest financial services company, licensed checks are growing in the "double digits" every year with the help of 30 properties such as NASCAR, Looney Tunes, Disney, Harley-Davidson and about 15 collegiate licenses including Notre Dame. A key focus for 2002 will be building on its new relationship with Disney.
"We realized that people view checks as a form of self-expression and enjoy paying their bills using something
that tells the world something about themselves," Grant Schmalzer, director, marketing, Deluxe tells License!. "Further, we found that people who buy licensed checks like to change them often so we try to update our designs every one to two years."
Artists are equally attracted to the category as a place to make an impression with today's check writing citizens.
Since licensing four of her designs to Deluxe, Kathleen Francour's images have garnered 140 million worldwide impressions among consumers, financial institutions and the Internet.
"The revenues are pretty good for us and can be the biggest revenue stream for an artist," says Francour, photographer and owner of Kathleen Francour Photography and Design (Carefree, Ariz.). "While it's not the same as having your product at retail, your images are seen by lots of consumers because everyone writes checks."
More companies are entering the fold
Rapid Random (Irving, Texas) which specializes in greeting cards, printables and invitations, recently signed its first licensing deal with Clarke-American Checks (San Antonio, Texas) for six images. All of the designs were taken from greeting cards designed by company president Jill Montry.
"Checks are all about self-expression and if people have an affinity toward a brand, they can have something fun and reflective of a brand they like and enjoy those images," observes Susan Feeley, director, North America Licensing, Coca-Cola (Atlanta).
Coke entered the business in late 2000 by licensing its nostalgic and Polar Bear designs to mail order house Checks Unlimited (Colorado Springs, Colo.) Additional Polar Bear designs as well as two checkbook covers are on tap for 2002.
While not a large part of its overall business, Feeley says, "We never thought about getting into the category but when the idea was presented to us, we decided to give it a try and our results have been steady so far."
Coke is not alone
Sesame Workshop reports that it's business is "doing well" since signing on with Checks Unlimited in spring 1999. Since that time, eight of its Sesame Street designs are among the top five performers for Checks Unlimited, confides Ann Kearns, VP licensing, Sesame Workshop. Plans are in the works to refresh the designs for 2002.
For M&M Mars, the new category is a means to further grow its social expressions business. The company recently signed a deal with the John H. Harland Co. (Atlanta) for checks and checkbook accessories bearing its well-known characters. Product is due at financial institutions in the first quarter.
"Checks are something we take for granted. When you think about it from a psychological standpoint, writing checks can be sort of distressing. However, it can be more fun to pay bills when you have a character smiling back at you," says Michele Brown, VP licensed products, M&M/MARS (Hackettstown, N.J.).
Subscribe and receive the latest news from the industry.
Join 62,000+ members. Yes, it's completely free.
You May Also Like
Loading..