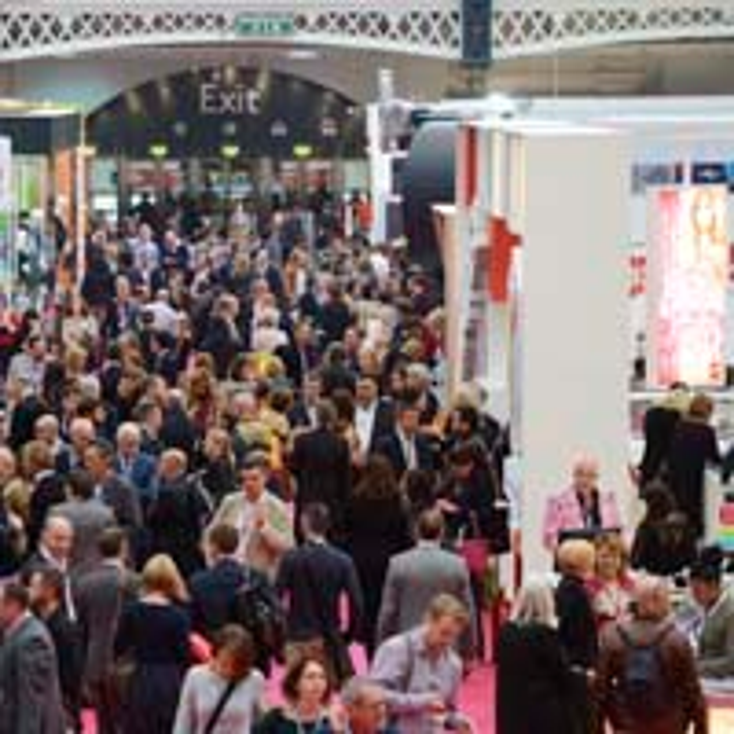 The 15th annual Brand Licensing Europe event is gearing up for the 2013 show with concentrated efforts to mark this year's BLE the grandest yet.
BLE, which will be held Oct. 15-17 at London's Olympia, brings retailers, licensees and sales promotions professionals together with more than 280 top-tier brand owners, enabling attendees to revisit hot brands and discover up-and-coming properties.
"It is going to be very exciting to see BLE's new floor plan come to life in October after all the hard work and investment that has gone into its segmentation," says Darren Brechin, event director, BLE. "We are currently marketing to specific groups of people about specific segments of the show with the aim of attracting new visitors that might not have considered attending before. At the show itself, our branding and signage, which includes two prominent staircases leading from the ground floor, will help visitors navigate the show more easily. All this, plus the activities that exhibitors are already putting in place, will result in a rich and vibrant visitor experience in which potential partners can find each other and do business."
Revamped Show Floor
This
year's BLE is re-merchandised, dividing the show floor into three distinct categories: Brands, Character and Entertainment and Art, Design and Image.
The segmentation of the show floor is the first step in a long-term strategy for BLE, which ultimately will expand the footprint of the event. The new layout has already attracted a number of new exhibitors this year.
The re-merchandised floor places Character and Entertainment exhibitors on the ground floor of Olympia's Grand Hall, while the Brands section will move up to the newly renovated Upper West Hall. Art, Design and Image exhibitors will occupy a dedicated area on the Gallery level. Each of these designated areas will have differentiated branding and added access points–there are two new staircases that will connect the center of the show floor to the West Hall and Gallery.
Exhibitors at BLE
Exhibitors, both new and returning, are prepping for this year's show (see a preview of many of the brands and licensors you can find on the following pages) and include industry-leading entertainment companies such as The Walt Disney Company, Turner CN Enterprises, Nickelodeon & Viacom Consumer Products, BBC Worldwide Consumer Products, Warner Bros. Consumer Products, Copyright Promotions Licensing Group, DreamWorks Animation, Fox Consumer Products EMEA, ITV Studios Global Entertainment, Live Nation, Mind Candy, Random House Group and the Russian Animation Association.
Under the Brands banner, companies such as Beanstalk, Chupa Chups, Discovery, Dorna Sports, Golden Goose, JCB, Manchester United, adidas and NBA Europe will be at BLE, while consumer brands such as Coca-Cola, Nike, Jelly Belly, Budweiser and Aquascutum will also have a presence.
Art, Design and Image exhibitors include Belle & Boo, Fatina Dreams, Helz Cuppleditch, Lemon Ribbon, Advocate Art, Two Little Boys and Vicki Thomas Associates.
High profile heritage and non-profit brands include The National Trust, WWF and the Victoria and Albert Museum.
BLE welcomes confectionery hero, Chewits, and the legendary guitar brand, Fender, for the first time this year. From Mini to Mercedes, Neil Diamond to Marilyn Monroe, there will be a match for everyone.
Retail Mentoring Programme
BLE will again bring back its Retail Mentoring Programme, which educates buyers from leading retailers on the complexities of the licensing industry. During the Programme, retail buyers take part in workshops and seminars, and shadow a licensor, culminating in the buyers' attendance at BLE.
The 50 mentees from key U.K. retailers such as Boots, BHS Limited, John Lewis, Lakeland, New Look, Sainsbury's and Tesco are now halfway through the Programme and will soon complete their placements with a host licensor. The participating buyers will also attend a day-long seminar–called Licensing for Retail–in London next month.
Licensing Academy
Once again BLE will host its popular Licensing Academy seminars, sponsored by
License! Global
. Nine seminars will be offered over the three-day event, giving attendees the opportunity to glean insight from industry experts on a wide range of topics. The schedule is now confirmed, with the keynote set to be announced early next month.
Seminars offered include highlights such as a beginner's licensing course, a look at what's hot and trending in licensing right now (a two-part seminar), an explanation of royalties and the finance of licensing and an in-depth seminar in the intricacies of art and design licensing. Also a highlight of the Licensing Academy is the License This! competition, which is an opportunity for new properties to gain exposure and receive feedback from the industry's foremost experts. The winner of License This! receives a fully furnished stand at BLE 2014.
Registration for this year's event is now open for both the BLE show and for the License This! competition. For more information, visit
www.brandlicensing.eu
.
Subscribe and receive the latest news from the industry.
Join 62,000+ members. Yes, it's completely free.
You May Also Like
Loading..