Navigating the Food Aisle - Trends in Food Licensing
Navigating the Food Aisle - Trends in Food Licensing
Three of Europe's biggest licensing agents dive into some of the most successful food and beverage deals, partnerships and collaborations in the past 12 months.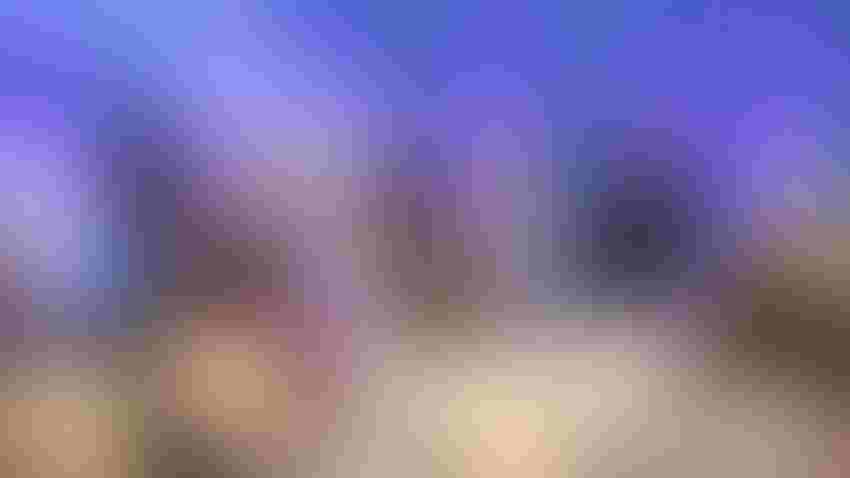 (l-r) Ian Hart, Teri Niadna, Brandgenuity, Katie Hall, Sheelagh Li, both Beanstalk, Richard Pink, Pink Key Licensing
License Global
At this year's Brand Licensing Europe, the "Navigating the Food Aisle" session on Thursday, Oct. 5, featured insights from three of Europe's leading licensing agents – The Beanstalk Group, Brandgenuity and Pink Key Licensing. The agents shared their experiences securing successful food and beverage deals, partnerships and collaborations over the years, shedding light on their strategies for navigating the complex landscape of new product integration between brands. 
A key takeaway from the panel included the importance of thorough research to identify where products naturally intersect in consumer behavior. For Brandgenuity, a licensing partnership between Kahlúa and Coffee-Mate naturally made sense when research confirmed consumers were already incorporating Kahlua into their coffee, making a flavored creamer collaboration a logical next step.
Collaborations are great for marketing purposes. That's why big corporate companies ask for it. Collabs get a brand in front of new consumers and introduce it to younger consumers. Teri Niadna, managing director, Brandgenuity explained its Fireball x DC Shoes collab was successful because Fireball already had marketing plans in place for the year of a snowboarder/skateboarder lifestyle theme. So, finding a brand like DC Shoes that could make a product that fits in well with that planned theme meant a new product could succeed as it is driven by matching consumer interests. Brandgenuity also emphasized the significance of beautifully packaged products that offer a unique and photo-worthy experience, recognizing the social currency that such items carry in today's market.
A notable insight was the mutual compromise required by both parties involved in a collaboration. While some creative control on both sides is relinquished, the panelists stressed that the benefits far outweigh the compromises and can foster successful long-term partnerships that evolve, incorporating new products and initiatives. These were promoted as a strategy to transform well-known brands with design assets beyond their traditional product lines. Such has been the case for Pink Key and its licensing partnership between Anya Hindmarch and Kellogg's. Richard Pink, managing director, Pink Key Licensing explained that it was all about adapting the brand's equity into what the other, Anya Hindmarch, does so well (fashion). The results surprised and delighted customers, where they did not expect to see Kellogg's. A well-known brand with an archive of design assets can be transformed into so much more beyond food by adapting the brand's core features into a range of products.
Katie Hall, director, brand management, Beanstalk and Sheelagh Li, associate vice president, Beanstalk, then highlighted the potential of licensing to expand a brand into new territories and product categories, citing examples from the Beanstalk Group, like Baileys entering the frozen section through an ice cream collaboration. This also works well in key regions where brand recognition is already strong but maybe not purchasing. By combining with a brand consumers are already buying strongly in that territory, it also helps get the other brand into their carts.
In the direct-to-retail license market, retailers often demand exclusivity, but the benefits often outweigh exclusivity. Beanstalk Group's TGI Fridays licensed products ended up having an impact on the core brand itself, not just the novelty products selling in retail. Consumers became more likely to visit the restaurant after experiencing the retail brand. With licensed products, it's about more than just revenue. It brings brand awareness to a whole new level.
Get more trends and insights from License Global at Brand Licensing Europe.
By Gianna Rosenbach, contributing editor, License Global
Watch: Richard Pink chats with License Global about the key trends when it comes to the European and U.K. food and beverage market ...
Subscribe and receive the latest news from the industry Article
Join 62,000+ members. Yes, it's completely free.
You May Also Like
---