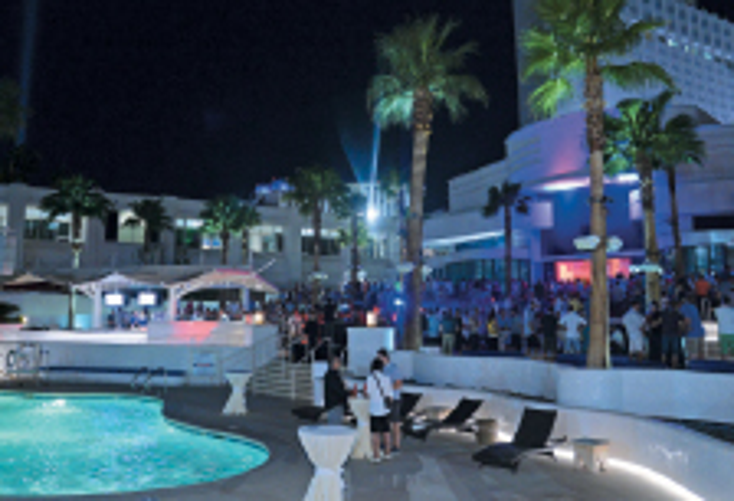 This year, Licensing Expo will host an impressive lineup of approximately 100 new exhibitors. Here are the 10 you don't want to miss.
Cosmopolitan – Booth #G108

As a part of one of the largest magazine publishing companies in the world (Hearst Magazines International),
Cosmopolitan
is published in more than 60 countries and reaches an audience of 120 million through various touch points each month.
With a past presence at Licensing Expo courtesy of its licensing agent IMG,
Cosmopolitan
is marking 2016 with its first-ever designated booth to further extend the women magazine's brand.
Over the past several years, Hearst has been developing its global product licensing business and has seen success with deals for
Cosmopolitan
including the launch of a fragrance last year, as well as branded phone and tablet cases in the U.K.
"Hearst is one of the largest and most diverse media, information and service companies in the world, with some 360 businesses in more than 150 countries," says Adam Cooper, publisher and international licensing director, Hearst Magazines. "Product licensing is a relatively new business within this mix, and Licensing Expo will help
us highlight our licensing program, make new connections and ideally, develop new product lines."
Iconix Brand Group – Booth #G124
This premier brand management company may be familiar to many within the licensing industry–after all, the company does boast a portfolio of some of the leading global consumer brands across fashion, sports, entertainment and home.
The company has participated at the show in the past under its Peanuts and Strawberry Shortcake brands, but now with the new leadership of chief executive officer, John Haugh, the company is aiming to innovate and highlight their brands in new ways.
In addition to its Peanuts and Strawberry Shortcake brands, at Licensing Expo 2016 Iconix will also showcase Candie's, Danskin, Ed Hardy, Joe Boxer, Mossimo, Mudd, Sharper Image and Zoo York, among many others.
"Iconix's presence at Licensing Expo is the premier opportunity to embrace the growing industry and showcase the capabilities of our best brands, connecting with our business counterparts across the globe," says Carolyn D'Angelo, executive vice president, brand management, Iconix. "We will continue to share the legacy of our brands with a new generation, and to focus on enhancing authentic relationships with both new and existing partners at the show. The conversations had and connections made at Licensing Expo are invaluable to us as we are always looking for new ideas and partners to help us continue to grow and evolve."
J!nx – Booth #J96
Founded in 1999, J!nx is an apparel and accessories company that currently produces product for more than 35 different licensees, including its in-house J!nx brand.
In May, the company partnered with Blizzard Entertainment to create a line of apparel based on Blizzard's upcoming video game "Overwatch."
The company will be showcasing apparel and lifestyle products representing the full portfolio of J!nx brands and the product lines they've created including "Halo," "Minecraft," "Portal" and "World of Warcraft," among others.
"We hope to have a chance to tell our story and connect with brands that have a story to tell as well," says Zac Schuffham, director, licensing and business development, J!nx. "We would also like to demonstrate the ways we approach product development and how we represent a unique space in the industry."
Lawless Entertainment – Booth #L241
In addition to handling the licensing and merchandising campaigns for its clients, Lawless Entertainment also creates, co-produces, distributes and markets animated and live action programming for both film and TV.
The company is also the exclusive North American licensing agent for the "Geronimo Stilton" brand, which has recently expanded its offerings with a new apparel range from MyLocker, and represents other brands such as Suzy's Zoo, Eddie is a Yeti and many more, all of which will be showcased at the show.
Loot Crate – Booth #B99

Since launching in 2012, Loot Crate has garnered a subscriber base of more than 400,000 "looters."
Dedicated to a sense of community, interactivity and mystery that the founders fell in love with at events like San Diego's Comic-Con, each month the company ships a themed mystery box of the best geek, gaming and pop culture gear from top brands such as
Star Wars
, "Super Mario," "Fallout," Pokémon and many others.
At this year's show, the company will showcase five crate options including its original Loot Crate, Loot Anime, Loot Gaming, Loot Pets and its Lvl Up crate.
National Breast Cancer Foundation – Booth #H90
Recognized as one of the leading breast cancer organizations in the world, the National Breast Cancer Foundation's primary goal is to help women by providing help and inspiring hope to those affected by breast cancer through early detection, education and support services.
"Many successful companies are looking for reputable charities to partner with for effective cause marketing campaigns, such as promotions during Breast Cancer Awareness Month," says Danae Johnson, senior director, development, National Breast Cancer Foundation. "We hope Licensing Expo will lead to new partners who want to join us in our mission of 'Helping Women Now.'"
Ninja Division Publishing – Booth #E79
As the publishing arm of Soda Pop Miniatures, a creative design studio serving the global hobby games community, Ninja Division Publishing produces board games, card games and hobby models.
The company boasts a diverse catalog of tabletop games including Super Dungeon Explore and Ninja All-Stars, as well as games for licensed properties including
Alien vs Predator
, all of which will be highlighted at the show.
Pierre Cardin – Booth #E124
This year, PCL International will make its debut at Licensing Expo under the Pierre Cardin brand, which also includes a magazine published by the Aydinli Group, and will aim to extend the well-known fashion brand into new retailers and new territories.
PCL International is a subsidiary of Aydinli Group, which is one of Turkey's leading companies in the ready-to-wear sector with 450 retail stores and more than 1,000 points of sale throughout the world.
The Ohio State University – Booth #J87
The Ohio State University is a Top 20 ranked university with more than 64,000 students, 500,000 living alumni and more than 2 million followers on Facebook.
The university boasts its own independent licensing program and ranks third in brand equity nationally among public universities. According to The Ohio State University, it is also the No. 1 revenue-producing collegiate licensing program. To-date, the licensing program for the company has generated more than $130 million in royalty revenue from approximately $1.3 billion in licensed retail sales.
Yi Animation – Booth #Q252

Yi Animation is a digital entertainment company from China that creates and produces original animation works. At this year's show, the company will exhibit its "Kung Food" TV series. The series follows a group of Chinese food characters, each with their own unique set of skills, who become Kung Fu masters and travel to different countries across Asia, Africa and Europe.
As it makes its formal debut at the world's largest licensing marketplace, Yi Animation will showcase, as well as pursue, licensing deals in categories including apparel, toys and games.
Read more about:
Subscribe and receive the latest news from the industry.
Join 62,000+ members. Yes, it's completely free.
You May Also Like
Loading..