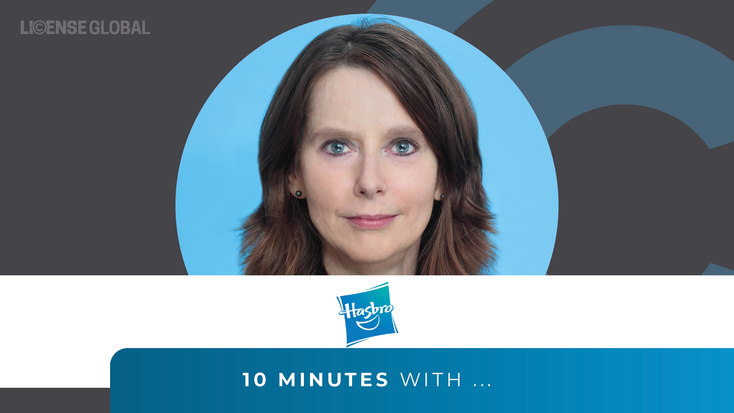 License Global: Why are events like Licensing Expo so important?
Claire Gilchrist:
Trade shows like
are key for our industry. They allow our team to highlight the innovative work they've been leading and provide vital face time with key players in the industry. There's something special about meeting up in person to collaborate effectively and build relationships with existing and potential customers and our peers. At the same time, we showcase
brands in a fun and tangible way.
What are Hasbro's goals for this year's show?
As we celebrate Hasbro's centennial anniversary year and continue to navigate the global economic uncertainty resulting from post-pandemic forces, we've seen profound changes worldwide in how consumers manage their lives, work environments, content and media consumption and relationship with brands. One of our goals for this event is to showcase how Hasbro is responding to these market dynamics, fulfilling our corporate mission of entertaining and connecting
with fans around the world and positioning Hasbro as a global leader in play for the next 100 years.   
We're also focused on showcasing the innovation and excitement for our multi-generational, multi-category powerhouse brands. We've found success by delivering the stories, play and entertainment experiences to our consumers in the format and on the platforms that matter most to them. From Transformers,
,
and Gaming to My Little Pony,
, Kiya & the Kimoja Heroes and many others, we are executing against these brands' untapped potential by uncovering new licensing opportunities across the wide-ranging formats our customers love, including publishing, promotions,
and much more.
What will your booth offer in terms of engagement and experiences for visitors? 
At the Hasbro booth G170, we're showcasing dozens of innovative new products themed to our world-class IP, including the Transformers x Segway GoKart Pro and C8 Electric KickScooter, Dungeons & Dragons statues from WizKids and Kross Studio's "Transformers: Rise of the Beasts"
limited-edition watch, along with the
: Hasbro 100th Anniversary Edition, among other premium licensed goods.
Our product display serves as a primary example of our brand successes and how we are activating our Blueprint 2.0 to deliver engaging experiences and products across wide-ranging formats.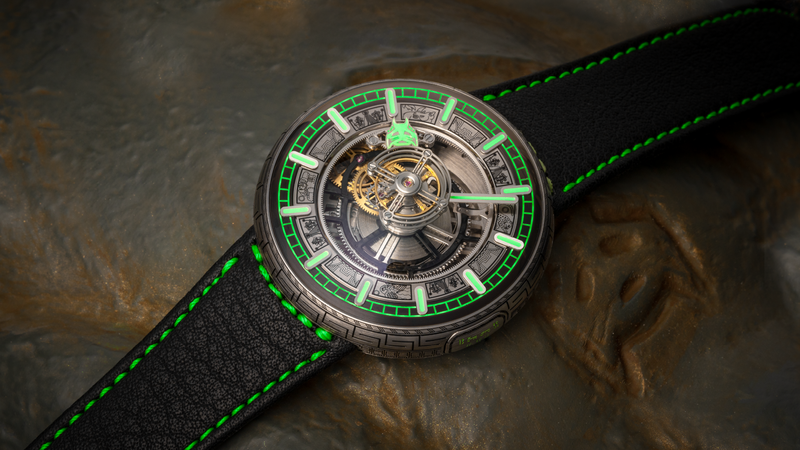 "Transformers Rise of the Beasts" limited-edition watch, Kross Studio
How will the Fashion theme figure in your show plans?
is a means of expressing individuality and can speak volumes about a person before they even open their mouth. In recent years, fashion has become a huge priority for fans, and to meet this demand, we've grown our apparel, footwear and accessories offerings exponentially by engaging in strategic collaborations with world-class brands. Playing with toys or games and watching TV shows or movies are indeed ways for consumers to engage with our brands, but proudly displaying their favorite characters and brands through what they wear is a whole other level.
We have a variety of new fashion collaborations with the most popular brands in our portfolio, and Licensing Expo provides the perfect venue for their announcement. In addition, we're proud to have our Transformers x CAT collection featured alongside other industry leaders within
Licensing Expo's Fashion Showcase
. Released in two batches, the CAT x Transformers collections feature retro designs of fan-favorite characters across a range of apparel, footwear and accessories.
Hasbro has such a vast IP catalog. Is there any Hasbro's IP that you feel lends itself particularly well to fashion collaborations?
While I think all our brands have the potential to make a mark in the fashion category,
and
have naturally shined in the space. As we commemorate the 40th anniversary of My Little Pony this year and the 40th anniversary of Transformers in 2024, we've partnered with top brands across the world to give every member of the family a stylish way to show off their fandom.
In the U.S., we've collaborated with Alex Woo on the first jewelry collection to enchant the world of My Little Pony with real gold and diamonds, featuring popular Little Icons and Mini Additions charms in solid sterling silver, 14k yellow gold or with hand-painted enamel. Available in the U.S. and U.K. is the 13-piece Cakeworthy collection, which features statement pieces like a retro-inspired lunchbox bag, a color-block tracksuit, a cloud cardigan and so much more. 
For Transformers, Goat Crew, the renowned pop-culture brand sold exclusively at Culture Kings, has unveiled a line of graphic tees and hoodies inspired by "Transformers: Rise of the Beasts," which are available for fans in the Pacific and U.S. As a true Transformers fan, Bobby Abley has also launched a 15-piece apparel and accessories collection inspired by the iconic franchise. Irregular Choice is debuting a 20-piece collection as well with shoes, bags and tights with designs based on nostalgic '80s artwork from the franchise. 
Meanwhile, legendary Japanese artist, Dragon76, collaborated with Tango Hotel and "Transformers: Rise of the Beasts"
for a men's line celebrating the vibrant colors and textures of the concrete jungle. Also coming this summer from pop-culture apparel brand, RSVLTS, are two fan-focused collections for Hasbro's G.I. Joe and Transformers franchises. On the higher end, design studio and watchmaker, Kross Studio, has created a 10-piece limited collector's set inspired by Transformers and the new movie, which is composed of a beautifully designed central tourbillon watch and a functional sculpture modeled after a major enigmatic element from the movie.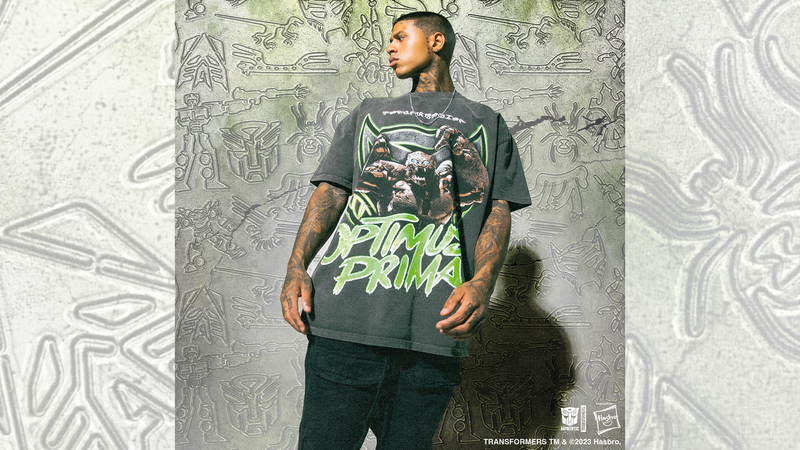 Transformers apparel, Culture Kings
What are some of Hasbro's recent fashion collaborations, and how did they come about?
In addition to the brand-new fashion collaborations mentioned around Transformers and My Little Pony, we're announcing some of the cutest Peppa Pig collections for our littlest fans to celebrate the brand's 20th anniversary next year. Available to consumers in EMEA is the MORI baby and toddler clothing range consisting of sleepsuits, pajamas, daywear and towels. Coming in August, the 11-piece collection will feature MORI's super-soft organic fabric in gentle patterns, designed to celebrate first experiences and help welcome babies into the world and beyond. Peppa is also collaborating with Trotters London to bring timeless children's clothing with a twist, with the collection launching in the spring.
Following the global theatrical success of "
Dungeons & Dragons: Honor Among Thieves
,"
D&D fans in the U.S. can purchase Boss Dog Brand's line of men's and juniors' streetwear based on the beloved fantasy franchise, exclusively available at Zumiez. For MONOPOLY and
lovers in the U.S., we've joined forces with KROST, a philanthropic fashion brand committed to addressing climate change and food insecurity, to launch a collection of unisex basics ranging from T-shirts, sweatshirts, pants, shorts and accessories with an emphasis on nostalgic imagery and comfortable fabrics. 
Finally, in the EMEA market, we're offering the Mr. Potato Head x Anya Hindmarch line, an eight-piece capsule collection of small leather goods that spotlights the cross-generational pop-culture icon, Mr. Potato Head, in his classic Derby hat, mustache and bright red nose. The collection is available for purchase now at Anya Hindmarch, Net a Porter and Matches.
What sort of collaborations get you the most excited?
At Hasbro, we are driven by our Purpose to create joy and community for all people around the world, one game, one toy, one story at a time. We are a toy and game company, so the most natural collaborations are with Purpose-driven brands and companies with positive values that understand how to have fun. It's these types of collaborations that get me excited, along with working with talented and inspiring teams. People who have a passion for our brands and believe in the work we do, and vice versa, make the perfect partners for us.
Can you share any upcoming announcements around the show with us?
Beyond our expansive fashion partnership announcements, Hasbro continues to grow across many other licensing verticals. In publishing, we just announced our deal with Audible to bring Peppa Pig and her diverse playgroup to new platforms with the first-ever Peppa Pig podcast content. We're also proud to reveal leading multiplatform content company, Skybound Entertainment, as our new publishing partner, bringing G.I. Joe and Transformers to life for our fans in their shared "Energon Universe."
Building our home and lifestyle portfolio in EMEA, we've collaborated with Emma Bridgewater for an adorable line of personalized mugs, plates and bowls themed to Peppa Pig. Amsterdam-based designer, Mr Maria, has also designed a sweet and calming Peppa Pig lighting fixture to help her littlest fans have sweet dreams.
For toys and games, we've collaborated with WS Game Company on a custom-illustrated MONOPOLY: Hasbro 100th Anniversary Edition to celebrate this milestone and 90 notable brands that have contributed to Hasbro's great legacy. With Winning Moves, we've also launched MONOPOLY SCRABBLE, an innovative new game that combines the best elements of MONOPOLY with the crossword-building play of SCRABBLE, along with BOGGLE Jr. and RISK The 1980s Edition – which are set to debut in the fall.
With D&D's 50th, Transformers' 40th and Peppa Pig's 20th anniversaries all slated for 2024, we have an exciting year ahead that will be marked with innovative collaborations, rich storytelling and more from your favorite brands. The future of the licensing industry energizes us and we can't wait to show what's in store for the next 100 years of Hasbro!
Subscribe and receive the latest news from the industry.
Join 62,000+ members. Yes, it's completely free.
You May Also Like
Loading..