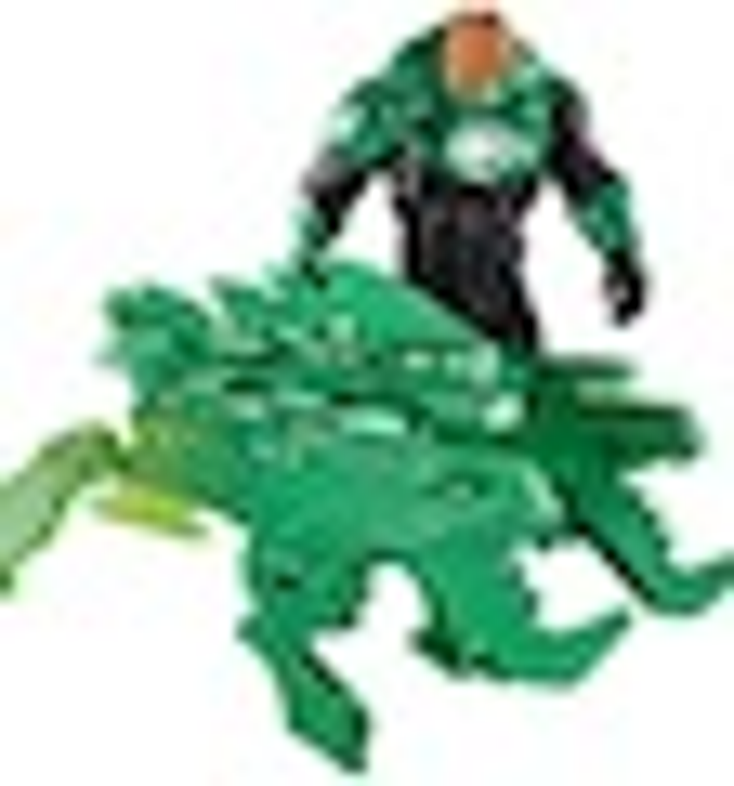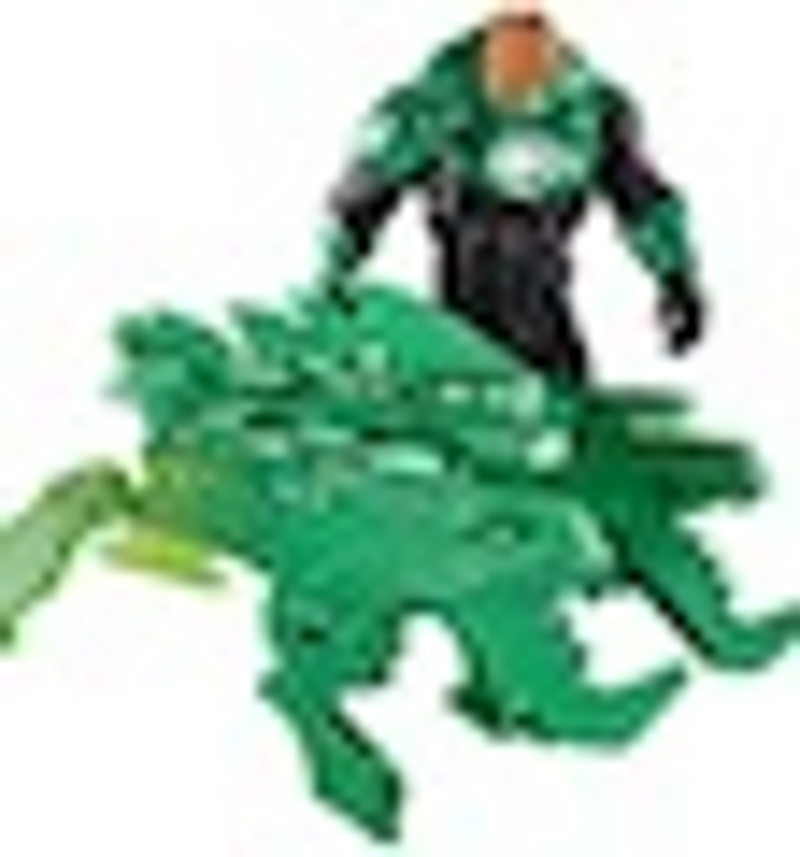 Toys based on movie and TV properties are key drivers to toy sales but it's a fickle business, with boon years loaded with merchandise-friendly films and TV shows followed by barren ones filled with flops and few sequels. The good news for toy retailers is that 2011 is shaping up to a boon year with plenty of sequels and new films with merchandise potential.
"This is going to the year of the big boy movie with lots of film sequels like 'X-Men: First Class' and 'Pirates of the Caribbean,'" says Chris Byrne, toy industry analyst, better known as The Toy Guy. "And having a strong lineup is very important this year, given the fact that toy retailers are really looking for product that has a low level of risk."
Probably the best example of a sure-fire hit is "Cars 2," the long-awaited sequel to the 2006 Pixar film that still generates more than $2 billion a year in global merchandise sales. "The original 'Cars' caught us by surprise and it's a unique property in that it's continued to generate
strong sales for years without a new film," says Mary Beech, vice president and general manager of global studio franchise development for Disney Consumer Products.
Disney is teaming with a number of toy partners for the new film, including Mattel, LEGO, Spinmaster and Fisher-Price, and will extend the toy selection beyond the die-cast line of cars that has been steady seller for five years.
"We'll have a new die-cast line of course, along with remote control toys, play-sets and construction sets," says Beech. "It's going to follow a fundamental boy's play pattern with racing, humor and friendship as the key elements and it will include a lot of new characters." A selection of new toys will be on display at Toy Fair and the full line will hit stores in May ahead of the June release of "Cars 2."
Disney will also re-team with Jakks Pacific and Disguise for new toys and role-play products for "Pirates of the Caribbean: On Stranger Tides," which will arrive in theaters May 20. Disney will also partner with Fisher-Price for a line of plush dolls and play sets based on its third major release of the summer, the new animated "Winnie the Pooh" feature film due for a July 15 release.
Sony Pictures Entertainment and its master toy licensee Jakks Pacific will use Toy Fair to unveil a line of new toys and games for its film version of "The Smurfs," an updating of the classic 1980s kid's property.
"The world is going to turn blue this year for the release of 'The Smurfs' on Aug. 3," says Gregory Economos, senior vice president of global consumer products for Sony Pictures Entertainment.
"The Smurfs" has more than 60 North American licensees, including Mega Brands for construction toys, Nanco for amusement plush, Ubisoft for video games and NKOK for radio controlled vehicles. Economos says Sony will also be busy at Toy Fair looking for new licensees for Sony's stacked 2012 feature film line-up, which will include a reboot of the "Spider Man" franchise and the return of Men in Black with "Men in Black 3."
Fox Consumer Products will be showcasing new toys based on "Rio," a 3D animated film from the makers of "Ice Age" due out April 15. FCP has selected Toys "R" Us as the premiere retail destination for all things "Rio." Toyquest will be the global toy partner for a line of figurines, plush dolls and beanies based on the characters and the exotic Rio de Janeiro setting.
FCP will also be busy at Toy Fair rolling out its first line of toys based on "Diary of a Wimpy Kid 2: Rodrick Rules," with Funko signed on to create a line of plush toys and figures for the film due out March 24. And Fox partner Sideshow will add to its line of collectible toys and figures based on the James Cameron mega-hit "Avatar."
Warner Bros. Consumer Products will showcase new product based on its film version of "The Green Lantern," an action film due out in June with Ryan Reynolds as the iconic DC Comics crime-fighter. Mattel will resume its longtime role as master toy licensee for Warner Bros. with a multi-category line that includes action figures, vehicles, role play, play sets, games and puzzles. Each action figure will feature the Green Lantern's ring to help kids replicate elements of the film.
"We have a fantastic global partnership with WBCP and we're thrilled to be working with them on the release of their next super hero blockbuster film," says Tim Kilpin, general manager of Mattel Brands. "Adult collectors will be attracted to our highly detailed line of action figures and boys will be attracted to our play-sets, role play toys and vehicles because of the innovation infused throughout the entire line."
Universal Partnerships & Licensing will be at Toy Fair finalizing deals in several categories for upcoming films. Universal's 2011 slate is headed by "Cowboys & Aliens," an action thriller starring Daniel Craig and Harrison Ford due for release on July 29. UP&L will also be working on licensing deals for merchandise based on its remake of "The Thing," a prelude to John Carpenter's 1982 classic film due in theaters Oct. 14, and "Fast Five," a new installment in the Fast & Furious franchise scheduled to arrive in theaters April 29.
Marvel Studios and its partners are expected to unveil new toys based on upcoming Marvel films. The highly-anticipated "Thor," directed by Kenneth Branagh and starring Chris Hemsworth, is due out May 6 and "Captain America," starring Chris Evans, is due in theaters July 22.
As usual, toys based on TV properties will be a big part of the mix at Toy Fair. As part of its ramp-up for the 50th anniversary of "Clifford the Big Red Dog," Scholastic Media signed a licensing deal with Russ Berrie for a new line of Clifford plush dolls and merchandise including key chains and picture frames. It will also highlight its new deal with Briarpatch for worldwide distribution of games and puzzles based on "I Spy."
Nickelodeon and Saban Brands are teaming up to market the new Nickelodeon show "Power Rangers Samurai." The fresh take on the classic Power Rangers brand will debut Feb. 7 and feature a new cast of Power Rangers and villains that will eventually morph into a new line of toys.
"We are so excited to ring in the new era of Power Rangers, the world's most successful kid's action series," says Elie Dekel, president of Saban Brands. "And Nickelodeon is the perfect place to introduce these iconic heroes to a whole new generation of fans."
Warner Bros. has selected Bandai America as global master toy licensee for the upcoming animated TV series "Thunder Cats." The series from Warner Bros. Animation will be a fresh take on the classic property and will debut on Cartoon Network later this year.
The NBC Universal Television Consumer Products Group will highlight new items for "Minute to Win It" through its partnership with Joy Tashjian Marketing. They include the new "Minute to Win It" Ultimate Party Pack by Sportcraft, a kit containing everyday household items needed to complete 15 challenges based on the hit TV show.
"We're confident that this new product will be flying off shelves," says Joy Tashjian, president of Joy Tashjian Marketing.
In the gaming sector, Ubisoft will look to expand partnerships for some of its most popular video game franchises, especially in the kids arena.
"This year, Ubisoft is particularly looking to secure partnerships that transport the play of the blockbuster Just Dance franchise from a digital entertainment experience into the toy market," says Carrie Tice, senior director of strategic sales and partnerships for Ubisoft. "Another big focus for Ubisoft at this year's Toy Fair is to explore opportunities to take its first kids-oriented online world, Petz World, into the toy aisle."
Fisher Price will unveil dozens of new products in its established toy lines for preschool kids and toddlers. They include the Laugh & Learn Dance & Play Puppy, a robotic puppy that encourages kids to move and sing, and the Zoo Talkers Animal Sounds Zoo, an interactive play set that teaches kids about animals and the sounds they make.
Hasbro is targeting preschool kids with its new show "In the Night Garden," a BBC series that will air on The HUB, a new cable channel that is a joint venture between Hasbro and Discovery Communications. Hasbro will showcase new toys based on the series at Toy Fair with a lineup that includes plush, play sets and bath play for kids ages 2-4.
Toy retailers and manufacturers are hoping Toy Fair will kick off a long awaited rebound in 2011 that reverses years of declining sales. According to the NPD Group, toy sales fell 3 percent in 2008 and dropped about 1 percent in 2009 to $21.6 billion in revenue.
Subscribe and receive the latest news from the industry.
Join 62,000+ members. Yes, it's completely free.
You May Also Like
Loading..