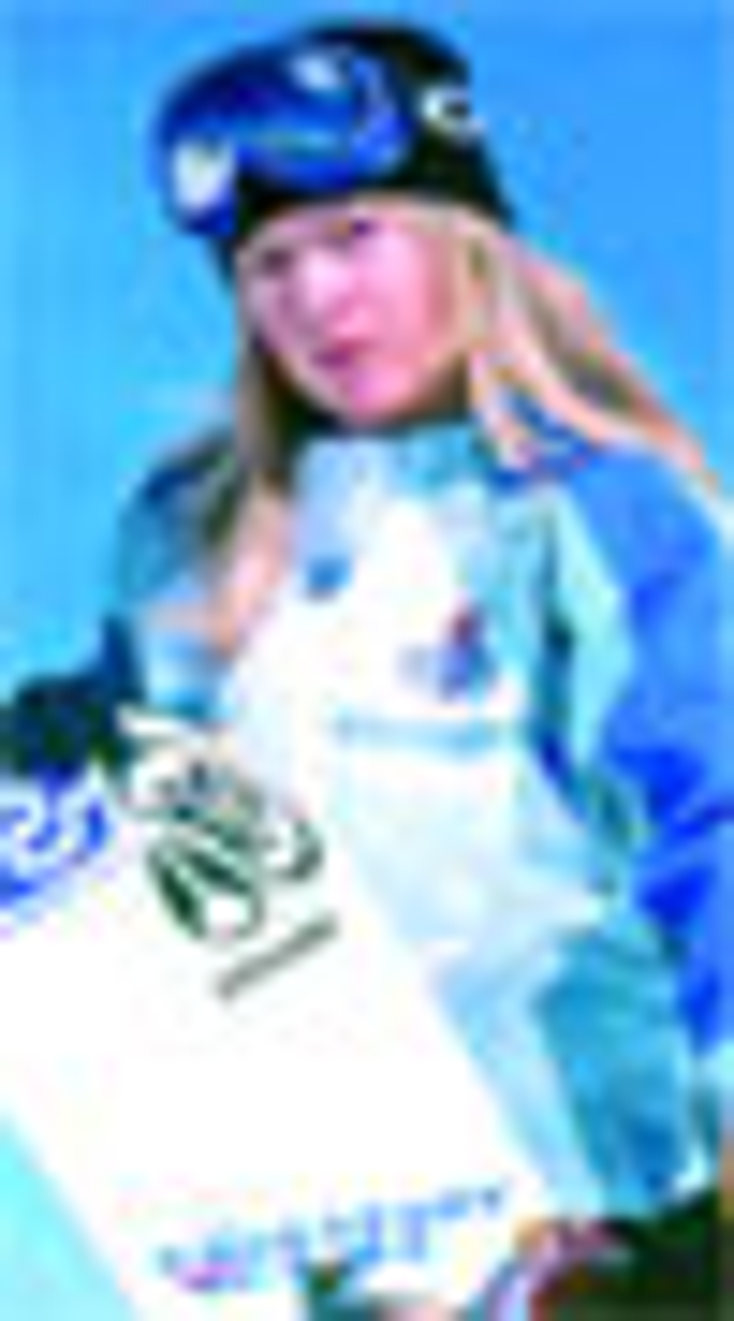 ]>Will the worldwide movement against kids' obesity push character licensors and snack manufacturers to change their marketing strategies and products?
The food industry held its collective breath twice this year as it awaited the results of a lawsuit and revised lawsuit brought against McDonald's by two youngsters who blamed their obesity, diabetes, and other health problems on eating fried food from the chain. Both in January and September, however, the U.S. district judge rejected the lawsuit because the plaintiffs failed to produce sufficient information to back up their claims of harm and McDonald's wrongdoing. Despite the outcome-one that many in the food industry claimed as a victory-marketers who have kids in their scope (particularly food and beverage brands, entertainment studios, and various licensees) are paying close attention to the worldwide movement to fight child obesity. And many are building internal awareness programs to better guide their marketing and co-branding initiatives.
"For some of our food clients, child obesity issues are certainly on management's mind, and several of our clients are taking steps to make some changes," says Nell Roney, executive vice president, Nancy Bailey & Associates, which represents numerous food and snack brands ranging from Pillsbury to Frito-Lay. In the last six months, one corporate brand client turned down a candy opportunity, while another backed away from an appliance that cooks the brand's core product. "The client agreed that we couldn't get any closer to a brand extension than the appliance opportunity, but from a PR standpoint, the client had to decline because of the current situation." Roney mentions the client was more attracted to a cooking appliance that seemed to offer itself as a more healthy choice because of the way it cooks food.
Entertainment houses that license out their kid-loved characters or movie trademarks to makers of beverages, meals, and snacks also are concerned about what some call an epidemic in child obesity, which has proven links to serious health issues such as Type 2 diabetes, asthma, sleep apnea, and hypertension. For the record, the Centers for Disease Control and Prevention (CDC) reports that about 15 percent of U.S. kids ages 6 to 19 (almost 9 million) are overweight according to the 1999-2000 data, or triple what the proportion was in 1980. More than 10 percent of younger preschool children between ages 2 and 5 are overweight, up from 7 percent in 1994. (According to CDC terminology, children that are classified as having body mass index value for their gender at or above the 95th percentile are categorized as overweight.)"Child obesity is a hot topic and one Nickelodeon has been looking at for a while," says Pam Kaufman, senior vice president, marketing, Nickelodeon, the kid-beloved cable network home to SpongeBob SquarePants, Johnny Rocket, and Blue's Clues. "We are in a fact-finding mode right now, and we have been in discussions about the topic with all of our partners-including food licensees such as Kraft and General Mills, and our promotional and advertising partners. We are talking about a plan that will best benefit our partners and our consumers."Not every influential licensing industry executive interviewed foresees monumental change. Nancy Bailey's Roney suggests the toy resources, such as the slew of snack-maker toy manufacturers that lured the likes of Kellogg's, Kraft, Hostess, and Dubble Bubble last year, may not have the same degree of consciousness of the issue that the food licensors do. This theory seems partly plausible in light of one retailer's perspective. For this chain, the role-play food toy category, comprising both functional (such as candy and snack makers) and non-functional (plastic play food items that kids can use while "playing kitchen") continues to grow. "As the category pertains to us, we sell things kids like to have fun with and ones they can operate with limited adult supervision, such as cotton candy makers," the retailer says. "There may be additional products out there with healthier fare aspects, but the vendor community hasn't presented us with many of them, and, therefore, those products aren't having an impact on what we are selling."But there are some authors and legislators eager to get consumers talking about child obesity, corporate responsibility, removing vending machines from schools, and proposing policy making that could change how marketers target children. Says Kelly Brownwell, director of the Yale University Center for Eating and Weight Disorders, and co-author of the book, "Food Fight," published by McGraw Hill Companies: "Parents, the media, and legislature are becoming more attuned to this problem. My prediction is that the media companies will face increasing scrutiny." An activist who has been called "the man the food industry loves to hate," Brownwell continues, "I fear the media companies will have a public relations black eye [to deal with] unless they change such practices soon."
Speaking directly to licensing, Brownwell's solution is: Companies should license characters to promote healthy foods, including, but not limited to, fruits and vegetables. This tack has been tested before, and it's possible licensors' trademarks might begin crowding the produce section soon. "Warner Bros. Consumer Products works closely with some of the best branded food partners in the country, many of which develop product with significant nutritional value," says Dave Hedrick, vice president of promotional marketing and branded foods for Warner Bros. Consumer Products. "From branded veggie snacks and children's vitamins to healthier microwave popcorn made with sunflower oil and Bravo Foods' nutritionally enriched Looney Tunes brand flavored milk line, we aspire to create fun and interactive licensed food products that, in many cases, are also a healthier, great-tasting snack alternative."If some legislators and activists have their way, public school property will be a venue from where food brand licensors will be evicted. "In Scandinavia, advertisers are restricted from targeting children, because the government deems that children are not mature enough in intellect to understand what advertising is and that it can be misleading," says Representative Sean Faircloth, a Democrat from Bangor, ME. "Here in the U.S., we have a very different culture. No generation of children in the human race, including Baby Boomers, has been pounded harder with targeted advertising than this generation. Children will absorb advertising messages targeted to them or not, but I propose we make one place in kids' lives ad-free-public schools-and that means removing vendors of nutritionally valueless products in vending machines."
Faircloth points to the prevalence of Type 2 diabetes, thought to be caused by obesity, excessively high caloric intake, and a lack of exercise, as an indicator of what sort of diseases are being linked to childhood obesity, and what high-sugar, child-targeted snacks marketers should be fearful about. "I'm hoping public policy makers and corporate America face up to the responsibility for marketing nutritionally void product to children," he says.Meanwhile, a Democratic senator from New York is interested in developing a marketing tax for food brands targeting children. Assemblyman Felix Ortiz, the creative legislative force backing the "fat tax" (a bill suggesting a surcharge be placed on foods the USDA has deemed excessively high in carbohydrates, fat, and calories), also is creating a bill to leverage a marketing surcharge on food advertisers that specifically target children. If the bill becomes law, then a food brand running a commercial during an after-school cartoon block, for example, would be taxed 1 percent. Monies generated through the fat tax and the marketing tax should be funneled into a childhood obesity prevention program and/or diabetes prevention funds, says the assemblyman. Ortiz also suggests a footnote should accompany food commercials targeting kids, recommending that children exercise for a certain amount of time every day.On the flip side are several consumer groups and activists eager to squelch any government interaction that comes between them and their access to sugar-rich, fatty foods. And apart from the school issue, one licensor addressed the roles of parents as gatekeepers of what enters fridges, cupboards, and their children's mouths. "Parents must begin to take responsibility for their kids' health/weight. How exactly do these kids get the foods that make them fat?" asserts Jeff Manning, executive director for California Milk Processor Board, trademark owner of Got Milk?. In the words of PepsiCo Chairman and CEO Steve Reinemund, "Most nutritionists I talk to recognize we're human beings; we're not robots. As a society, we are never going to get to the point where we ingest only foods that are absolutely essential for our existence, and don't provide any pleasure. There has to be a balance."In a well-articulated interview published in September in the online newsletter of the Grocery Manufacturers of America, the GMA SmartBrief, Reinemund says, "The answer is not to vilify, eliminate, restrict access to, or tax individual products or categories. Particularly in the U.S., consumers do not want to be dictated to. They want information, they want to be educated, and then they want the right to make the decisions for themselves. As for our response as an industry, there are a few principles I don't think anybody disagrees with. One is total transparency and honesty in the products we produce . . . I have faith in the consumer that if we are honest, if we're transparent and genuine, that the great majority of consumers will appreciate and embrace our efforts. If we do this as an industry, I think we'll make great headway. It's always a little suspect if one company does it. But if we do it as an industry, people will embrace it. Particularly if it makes common sense."
Subscribe and receive the latest news from the industry.
Join 62,000+ members. Yes, it's completely free.
You May Also Like
Loading..