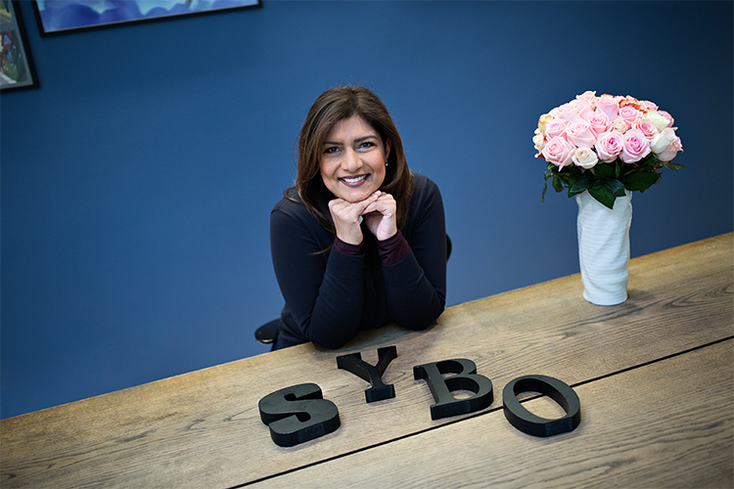 This is Worldhood, the rising lifestyle trend that is disrupting norms. Beautifully weaving threads between regional styles to create a blended approach, Worldhood shouts-out a rebellious, expressive and "newstalgic" authenticity. It cements an array of strong global influences into a mosaic that embodies edgy street art, youth fashion, skate culture, music and dance in immersive ways.
Our brand was organically brought up within this global backdrop where your own choices, taste and preferences mean more than where you come from. Fans of "Subway Surfers," "Fortnite" or Freddie Mercury of Queen are closer to one another than they are to their next-door neighbors. Worldhood for "Subway Surfers" was born when the mobile game premiered more than six years ago. From the get-go, the game introduced the world tour, a concept quickly mimicked by other game publishers. Each month, the characters find themselves in a new location–more than 43 destinations to-date.
This introduction to other cultures
and lands ignited a tribe around the globe, a group who collectively embrace street art, hip-hop, the skate scene and more. From the world tour to our worldwide fanbase, we have a unique handhold on how our brand has seeped into a lifestyle. "Subway Surfers" may have been born in Denmark, but our top 10 strongest territories are the U.S., the U.K., Germany, Mexico, Brazil, Latin Europe (Portugal, Spain, Italy and France), Russia, India, the Middle East and China. Our jaw-dropping 2.1 billion-plus nearly organic downloads, No. 1 spot as the most downloaded game ever in the Google Play store and one of the top games downloaded in the App Store's 10-year history happen for good reason. Last year, "Subway Surfers" was the most downloaded game worldwide. Mic. Drop.
We are reminded daily that the industry is changing, and the status quo is not a given for success. At SYBO, we are breaking standard protocols by co-creating, co-developing and co-thinking about what will resonate with our brand's massive and active worldwide fans. What is top of mind for us? What do our fans truly desire? How will it seamlessly merge into their day-to-day, while keeping true to the fact that we are the original street art brand? SUBSURF aims to deliver this and more. Building a program around Worldhood is terrific fun! That's how licensing and merchandising a lifestyle should be.
SYBO is not the only brand catering to the Worldhood lifestyle. Supreme teamed up with graffiti legend Lee Quiñones to produce hoodies, pants and a skate deck, all featuring original work by the artist and for sneaker week, Stella McCartney collaborated with street artists for limited edition shoes and Reebok has long united disruptive and authentic artists. Windex even recognizes this cultural lifestyle. To create awareness for its foaming glass cleaner, they tapped street artists to show audiences how much fun it is to write on stuff.
SYBO is also doing important work globally to lean-into our scale and the power of our fandom. Engaging "Subway Surfers'" enormous platform, we're spreading important messages about the power of action. With partners beside us like Beautify Earth, Universal Hip Hop Museum and Plastic Change, we are putting our resources where it matters, because storytelling around diversity and inclusion, saving our planet and culture over country all matter to our fans and to us. As 2018 comes to a close and a new year begins, one thing is guaranteed: we are living the best of times in our industry. From how fans enjoy our content, absorb and share trends and discover new pathways to express, we as veterans in this industry, have our fingers on the pulse and have the swift ability to adapt storytelling for our brands. Let us continue to be trailblazers and keep telling the story in fresh and unique ways.
Subscribe and receive the latest news from the industry.
Join 62,000+ members. Yes, it's completely free.
You May Also Like
Loading..