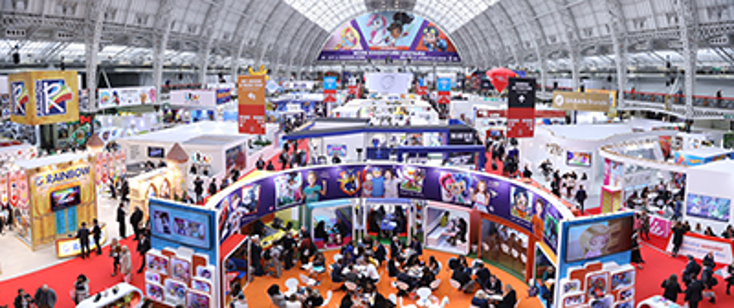 The Brand Licensing Europe team is planning a host of new initiatives for the 2018 show, including a new floor plan, show theme and more.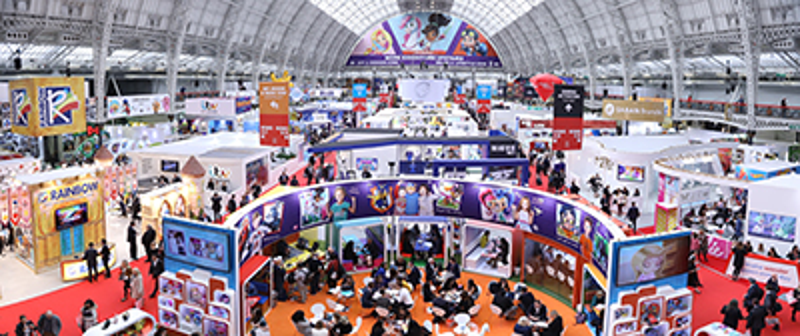 Heading into 2018, Knight cites that European growth will be a big focus for the show. In order to accomplish its European growth initiatives, BLE has brought on two new team members to help tackle the German market. The trade show is also planning several press tours throughout Europe and will continue to put a lot of investment into marketing, which Knight says has paid off this year but will continue to pay off considerably next year.
Other initiatives for 2018 include relocating the Brands & Lifestyle and Art & Design zones to Olympia's National hall, which is adjacent to Olympia's Grand hall where the Character & Entertainment zone is located.
"It's a positive move and it's been received
pretty well," says Knight. "We decided to [move the zones] in consultation and it should be really great."
The second floor of the Grand hall won't be left bare, instead the area will continue to feature BLE's galleries and will potentially include meeting rooms. However, Knight says she is still brainstorming ideas that will achieve everyone's objectives.
The BLE team is also looking at potential themes for the 2018 show. Currently, the team is planning to focus on a growing licensee category. The theme is also expected to connect with several other UBM events, which will allow the show to leverage a raft of manufactures it already has a relationship with. In previous years, the show's theme highlighted licensor-focused categories. For example, in 2016, the primary focus was on sports while 2017 highlighted the strengths of both gaming and brands & lifestyle properties.
While the BLE team is already planning improvements and additions to next year's show, this year's show has also seen a score success, including on the second day which rectified several technical issues from the first day.
"We had some technical issues on the first day compounded by the sheer volume of people that came, which was great because the show is busy and thriving," says Knight. "The situation wasn't ideal, but we fixed it for the second day and have already found a new solution for 2018. From our side, we're doing everything we can to remedy what wasn't an ideal situation, but fortunately it hasn't impacted the greatness of the show.
"You don't need me to tell you that overall attendance is definitely up, you can see it throughout the entire show floor," says Knight. "I'm particularly happy about attendance in the upper zones. We've worked really hard to improve the quantity, but also the quality of exhibitors. I can see that it's much busier, which is great because the Brands & Lifestyle and Art & Design zones are very important to us and where are lot of innovations are coming from the corporate brand side. There are some amazing exhibitors up there and it's really great to see just how much thought and creativity has gone into those stands."
Subscribe and receive the latest news from the industry.
Join 62,000+ members. Yes, it's completely free.
You May Also Like
Loading..