Brand extension is a marketing strategy that can benefit retailers, manufacturers and brand owners by driving sales, growing exposure.
License Global's
page goes into more detail about brand licensing strategies and explains some of the key brand licensing terms.
What is brand extension?
Brand extension is a way of using an already established brand name or brand image to introduce a new product or product category to an existing customer base. This is often, though not always, a product that is related to the parent product and that market research has indicated as being something the brand's consumers want or need.
Brand extension can, once a brand has gained sufficient traction in a market or the current market in which the brand operates in becomes saturated, provide an opportunity to extend into new markets, avoid brand dilution and provide an additional revenue stream. The new product can then be marketed similarly to the exiting product(s), even though they may belong to separate product categories.
Brand Extension Examples
Brand Licensing
Licensing is defined as the process of leasing a trademarked or copyrighted entity (known as a property) for use in conjunction with a product, service or promotion.
The property could be a name, likeness, logo, graphic, saying, signature, character or a combination of several of these elements. A walk down the high street illustrates the impact that this simple business arrangement is having on both the consumer and an increasingly diverse range of retailers, from discounters to retailers of luxury goods.
It's reasonable to think that the licensing industry begins and ends with toys and games. The prevalence of popular film franchises, children's television series, apps and video games – often associated with intensive, seasonal, consumer marketing campaigns – certainly perpetuates this perception.
Licensing is, however, much broader than that. Its scope and reach extends across a wide range of product categories including (but by no means limited to), apparel, toys, fashion, entertainment, lifestyle, art & heritage and sporting goods.
Brand extension vs. line extension
Whereas brand extension is often an opportunity for an original brand to branch out into new product categories, line extension is a way of broadening its offering in a category in which it is already known.
For example, a company that makes
, may create a line extension for new products such as smartphone stands and car accessories, smartphone chargers and smartphone hand grips.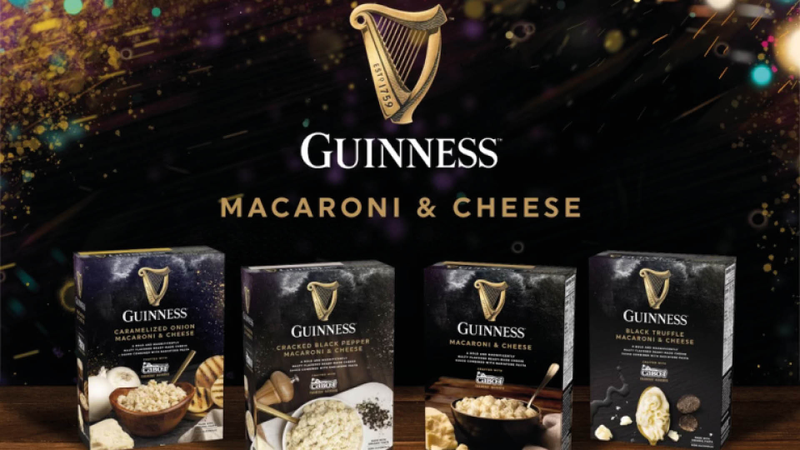 Guinness Macaroni & Cheese, Guinness x Cabot
Complementary product extension
In a similar vein, a brand may use its knowledge and expertise in its existing brand category, to release a line of products which complements its original product. Like line extension, this is a way of providing an existing customer base with an increased product offering, to increase revenue. Product extension can help to attract new customers, as well as increasing the number of product options available to its existing customers.
For example, a company that makes plant food and additive may release a complementary product line extension of gardening tools or accessories. Or a coffee shop may launch a range of cups, mugs and glasses to enable consumers to replicate the coffee shop experience in their own home.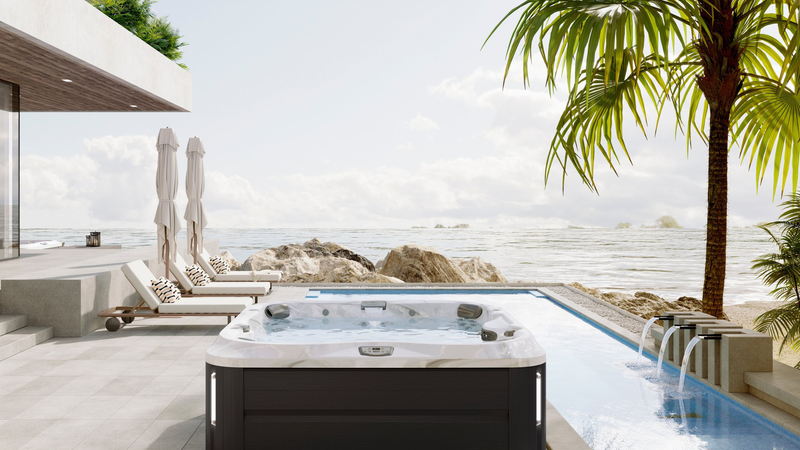 Customer-based extension
Customer-based extension is when a brand delves into its existing customer-base and focuses on a specific demographic.
Company expertise or authority extension
Company expertise extension is when a brand builds on its public perception for being a leader in its field and uses its expertise, knowledge and existing branding in that field to launch new product offerings. It can help a brand establish itself as a thought-leader.
Mars is well-known for its confectionary, but its flavors can now also be experienced in
.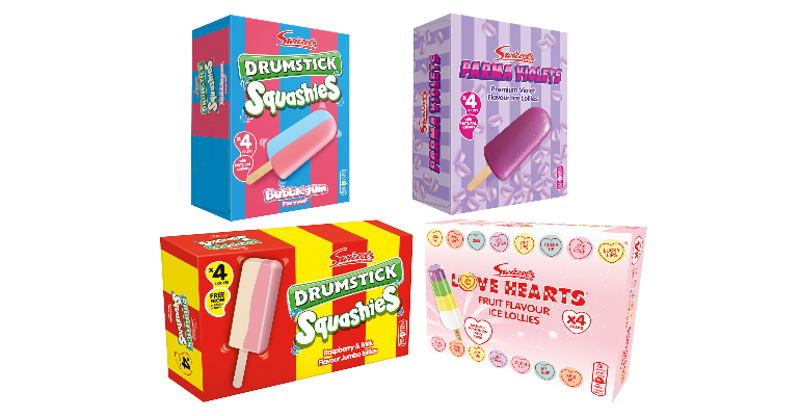 Brand of Brothers Ice Lolly Range, Swizzels
Brand lifestyle extension
Brand lifestyle extension is when a company can get really creative with it's offering. It knows it has built a loyal customer base and this allows the brand to branch out into other areas of its customers culture and lifestyle with some really quirky offerings. Lifestyle extension is a way of growing a brand's community and increasing its awareness.
Disney uses its well-known name and brand to attract consumers to its theme parks and products in un-related categories.