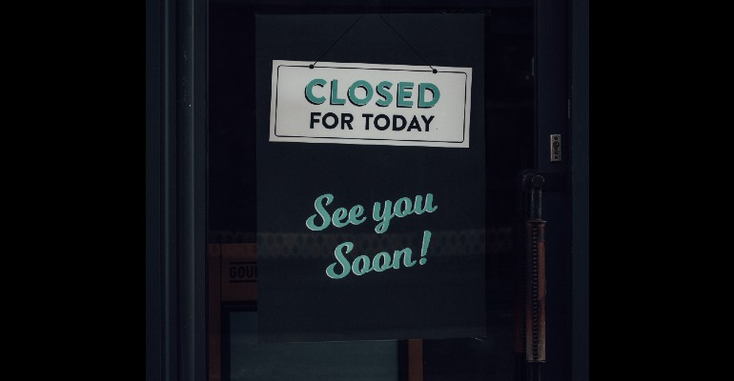 The COVID-19 pandemic and economic shutdown have led to an international slowdown in retail sales. Companies around the globe have struggled to adjust to a world without malls or indoor shopping. According to the 
U.S. Census Bureau
, consumer spending dropped over 16 percent last month. The downturn built upon a previous 8.3 percent drop in spending in March 2020.
For retail, the sudden change caused by the pandemic undoes previous record spending for 2019. Matthew Shay, president and chief executive officer, 
National Retail Federation
, reports that while the recent retail struggles are unsurprising, retail is a resilient industry, and he is optimistic it will return healthy.
"These retail sales numbers are not a surprise given the current state of affairs," says Shay. "The vast majority of retail stores have been closed, we are in the midst of historic unemployment and when it comes to personal finances, discretionary spending takes a back seat to essentials. Prior to this pandemic, retail
was setting records in year-over-year growth, employment and investment. It is a resilient industry serving a smart consumer, and despite today's report, we know it will be leading our nation's economic recovery as this crisis recedes."
The NRF's viewpoint isn't unfounded. Retailers have consistently found a way to bounce back and leverage new strategies to comeback from challenges.
A bright spot for this latest challenge may be coming from e-commerce. While retail sales overall have faltered, consumers are still turning to online shopping to get their retail therapy fix. 
Adobe Digital Economy Index
 found that e-commerce sales jumped 49 percent in April. Increases were led by online apparel, electronics and grocery shopping.  
"We've found that this sudden e-commerce acceleration is having an impact on apparel, electronics, and grocery purchases online," says John Copeland, vice president, marketing and customer insights, Adobe. "With stores closed due to shelter-in-place mandates across the country, April's Digital Economy Index highlights how brands in these categories have had to shift strategies during this unprecedented time and how consumer online shopping is evolving."
Amazon's Massive Profit and Increased Expenditures
The increase in e-commerce sales was highlighted by companies such as Amazon. In total, the retail giant reported a 
26 percent year-over-year increase
 in revenue. However, due to increased overhead due to the pandemic, the company is trending down for the first quarter of 2020. Amazon reports that increased investments in facilities cleaning, hazard pay for employees and social distancing measures have caused an increase in operating costs that undoes any sales increases.
"Under normal circumstances, in this coming Q2, we'd expect to make some $4 billion or more in operating profit," says Jeff Bezos, founder and chief executive officer, Amazon. "But these aren't normal circumstances. Instead, we expect to spend the entirety of that $4 billion, and perhaps a bit more, on COVID-related expenses getting products to customers and keeping employees safe. This includes investments in personal protective equipment, enhanced cleaning of our facilities, less efficient process paths that better allow for effective social distancing, higher wages for hourly teams, and hundreds of millions to develop our own COVID-19 testing capabilities."
Pent-up Demand and New Shopping Experiences
While retailers struggle with store closures and increased overhead, the spike in e-commerce does highlight the potential for pent-up demand in retail once things open back up. Consumers may look to spend more money previously used for online purchases or saved up as it becomes more apparent that it is safe to head back to shops. 
However, the shopping experience does look to evolve even as things start to re-open. The pandemic has led many consumers to experience new shopping options they might have otherwise not taken part in for their shopping needs. Adobe Digital Economy Index found that shopping options such as curbside pickup have increased exponentially. The report found that buy-online, pickup-in-store orders grew 208 percent year-over-year in April. 
The Future Isn't What It Used to Be
Reports from of increased online shopping show that retailers may have to adjust to new technologies even long after a cure is discovered. The world looks to be changed because of the experiences of everyone over the past many months. To overcome these changes, retailers will be asked to evolve with time.
While 2020 may still bring with it challenges, retail has always bounced back and novel thinking will be needed to meet consumers who might be ready to shop but looking for new avenues to do so.
Subscribe and receive the latest news from the industry.
Join 62,000+ members. Yes, it's completely free.
You May Also Like
Loading..