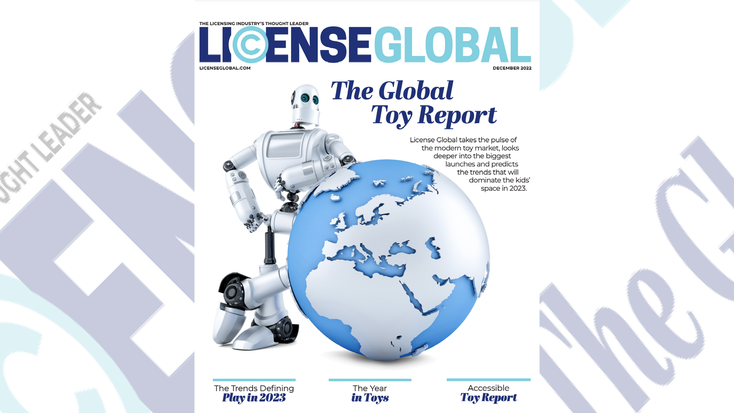 The Global Toy Report
Toys have long been a staple of global childhood memories and play patterns, not to mention nostalgic callbacks and collector items for "big kids," but on a corporate scale, toy production is a vital part of brand ownership, extension and promotion.
Forecasts for the growth of the worldwide toy market are mixed due to the strategic implications of geopolitical market shifts and consumer circumstance post-COVID, but, according to NPD, the global toy market closed 2021 with sales of $104.2 billion, an increase of 8.5% over 2020 and 12.7% over 2019 – making 2021 the best market performance in 10 years. In 2022, the U.S. toy market in particular saw increased sales revenue, closing Q3 with a 4% increase ($201 million). Looking at the three-year compound annual growth rate from 2019 to 2022, toy industry sales revenue grew 12% year-over-year, driven by an average selling price growth of 8%, while unit sales were up 4% over that period.
Geographically, North America led market share growth with
a 15% year-over-year growth increase, while Asia, the second biggest contributor to global toy sales, dipped behind 2019 figures. However, while Asia's recovery slowed, this key contributor maintains its place in the top 10 markets for toy sales according to NPD.
"The global toy market's unprecedented growth in 2021 was driven by sales in developed countries, which were better equipped to face the pandemic thanks to strong government support, as well as easier and earlier access to vaccinations," says Frédérique Tutt, global toys industry analyst, The NPD Group, in a 2022 statement. "However, we don't anticipate this level of growth to continue as the global economy slows down and inflationary pressures increase."
Across key markets, inflation, supply and demand continue to cause disruption across the consumer goods market, and toys are no exception to the rule.
COVID-19 impacted the toys and games market worldwide, as e-commerce levied access to board games, collectibles, educational toys and building toys. However, today, new toy buyers and price-savvy consumers are making up a much larger percentage, just under half, of toy consumers in comparison to 2020, according to Numerator.
In fact, with one-third of shoppers saying they will spend less on toys and only one-fourth likely to spend the same amount, the minor dip of 2022 may continue as a trend.
While spending intent may be down, interest in toys is still at a notable high as consumers consider their toy choices far more carefully due to an increased awareness of the cognitive benefits toys can provide, according to Grand View Research. Categories such as green and sustainable toys, conventional toys and building toys remain a core interest for buyers, while licensed figures and multigenerational licensed products grow in popularity.
In the digital space, video games continue to provide a huge expanse of entertainment for families and individuals of all ages, while board games are becoming increasingly popular among both families and friend groups of all generations following the pandemic boon.
However, spending intent and interest is also offset by ongoing supply chain issues. With shipping container constrictions, increased transportation pricing, inflation across the board and overseas factory productivity becoming a factor in retailer and stockist wait times, the uncertainty of the modern ToyCo is an impacting factor in the overall market health, according to Keycraft.
But, contradicting the tone of the year, the overall outlook is positive. The toy business is set to reach a CAGR of 9.91% across 2023-2026. E-commerce will continue to grow and the role of retail in experiential shopping will provide retailers, manufacturers and toy owners the opportunities to engage discerning consumers with creative reasons to buy for friends, family and, of course, themselves. With the licensed community adding a unique sense of character, authenticity, innovation and quality to the toy market, not to mention an increased market share through crossovers and fan-favorite intellectual properties, toys will continue to be a core part of our lives for a long time to come.
The Trends and Innovations Defining Play in 2023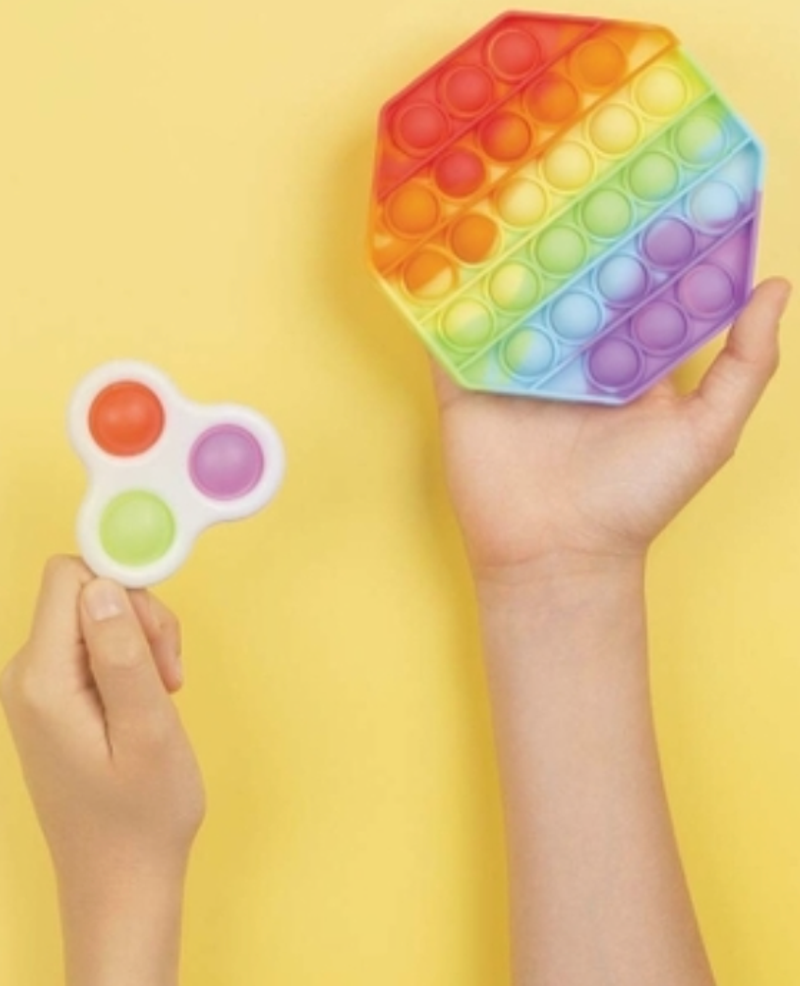 After distilling the year of 2022 to gain an insight into trends driven by consumer demand, we take a look at the innovations across the toy industry set to define play in 2023.
Strange science, historical excavations and crystal forming are joined by robot building, coding and application creation as young minds are launched into a more technologically advanced world than ever before. Therefore, STEM toys are back on the agenda as some of the most sought-after products on the market this year, whether it is kinetic sand and sensory experimentation toys or full scientific kits to cause periodical mischief. Standout products in this market came to the fore on Nov. 8 (World STEM Day) by National Geographic, which highlighted new licensed ranges from stuffed veterinarian sets, rock tumblers, fossil kits and mega science boxes for the young and the curious.
VeeFriends took the leap and filled the gap between physical toys and digital NFTs. Innovations across the tech space are driving the demand for smarter toys, inter-connected products and to rethinking what's possible. Toys licensed from digital brands like "Fortnite" and "Roblox" have already proven themselves as some of the most popular on the market, but the increasing rate brands will take that licensed connection to new levels will undoubtedly spark new activity across the toy market. To illustrate the potential, imagine buying a limited-edition action figure and unlocking that figure's outfit and equipment in the licensed game. Okay, now think much, much bigger.
One standout trend to emerge from the toy market is the advent of the subscription, or service-based toy company. The great sustainability push has given new generations of parents a reason to borrow toys, explore subscription services and reduce plastic. Currently leaning toward the STEM-learning market, the most-active subscription platforms offer card-based games and crafts, toy-sharing options and reliable educational boxes to unpack and explore. Given the Google Search term for brands like Cratejoy, Whrili and Bitsbox have increased by 3,000%, we see a trend emerging for subscription play, especially given the opportunities it yields within the licensed market.
As highlighted in our in-depth accessibility report, accessible toys for children of all abilities and a progressive mindset toward the consumer will continue to come to the fore in 2023 along with the continuation of representation of different cultures and communities. Led by innovators and demanded by the global consumer base, ranges such as Mattel's Barbie – featuring different communities from permanent disabilities to a doll with long-term skin condition, vitiligo – or LEGO's creation of a plastic brick with raised studs to represent letters of the alphabet. The era of inclusivity and accessibility has only just begun.
Entertainment Drives Fandom (and Vice Versa)
Sometimes, you just do not tamper with a classic. The rise of streaming and subscription entertainment, the establishment of AVOD in our little one's routine and the gradual, experientially focused return of the box office will continue to drive our long-standing love of characters in play patterns. Movie, video game and streamer licensing will undoubtedly continue to grow as brands like DC launch new movies (e.g., "Black Adam") and Marvel plots out its numerous character-driven phases on screen. On the other side of the coin, adaptations like Netflix's "Gears of War" and "Cyberpunk 2077" are not only a great bolster for those gaming-centric brands, but another example of potential in the toy market, with older collectors snapping up specialist labeled toys, such as Disney's Black Label for "Star Wars" or LEGO's Ultimate Collector Editions. No matter how old they are, fans will always drive opportunity in toys.
Looking Back to See the Future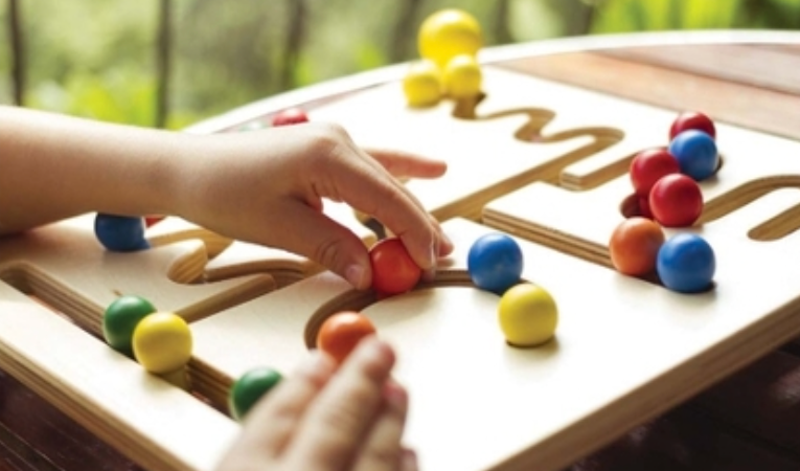 License Global highlights the most-successful launches, the most-in-demand licenses and the trending consumer behavior of 2022 to gain an insight into the year ahead.
This year, the
toy industry has faced challenges, pivoted against the ebb and flow of global consumer demand and brought countless innovations, collaborations and highly sought-after consumer products to the market as highlighted in our market snapshot. But, with an exciting year ahead filled with new opportunities and, undoubtedly, new challenges, what can we learn from a year of industry and consumer activity as we move into 2023?
The Most-in-Demand Properties
The top 10 properties in toys for consumers across the third quarter for NPD ranked "Pokémon," "Star Wars," Barbie, Marvel Universe, Squishmallows, Fisher-Price, Hot Wheels, NFL, LEGO "Star Wars" and "Jurassic World" sequentially. These top 10 ranked properties collectively grew 22% in consumer interest while the rest of the market declined 1%. NPD's top 10 revenue-growth properties in toys for the third quarter included "Pokémon," Squishmallows, NFL, "Jurassic World," "Toy Story"/"Lightyear," Disney "Encanto," "Sonic the Hedgehog," Magic Mixies, "Gabby's Dollhouse" and Disney toys.
"As we've seen throughout the pandemic, nostalgic properties continued to be popular with consumers," says Juli Lennett, U.S. toy industry advisor, NPD. "However, when it came to the top-growing properties, content was king."
BrandTrends broke down the role of content in licensing and consumer behavior in its 2022 whitepaper, published on License Global, stating that 56% of kids watched shows on Netflix, Amazon and other on-demand services, and 45% watched clips on YouTube. Thirty-eight percent still played console-based games based on TV shows, and 35% of kids have worn or requested items related to their favorite television series, hinting at the expansion of intellectual properties and the potential for licensing opportunities.
While consumers hunted for products on the shelves, the licensing industry was following trends to stock them through new deals, opportunities, trends and inspiration. The most searched for toys among the licensing community provided insight into those sought-after trends within licensed toys – spotlighting brands such as "Bluey," "Sonic the Hedgehog," "Pokémon," "Spider-Man," "Minecraft," "Fortnite," "Goo Jit Zu," "Jurassic World Dominion," Barbie, "Baby Shark," "The Hulk," Mickey Mouse, "Avengers," "Spidey and His Amazing Friends" and Poppy Playtime.
The Biggest Deals, Launches and Trends
McKenna Morgan, digital editor, License Global, dug into our data further, ultimately creating a list of the biggest toy launches in the eyes of the licensing industry by most-read and most-searched-for on License Global.
These lines and launches included: "Avatar 2" toys, Zuru x Disney Mini Brands, Pop in a Box Cheshire Figure, Upper Deck Blizzard Trading Cards, Jada Toys "The Batman" diecast car and figure, Build-A-Bear "Sonic" collection, "Shark Week" toys, WowWee, Hasbro NERF Super Soakers, "Jurassic World" x Jakks Pacific, Mattel's MEGA and "Pokémon," Fall Guys Toys (from Moose Toys, Hasbro and Wow! Stuff) and YuMe Toys "Harry Potter" capsule.
The Top Toy Companies in License Global's Top Global Licensors Report
"Pokémon" (trading card games) – No. 5 ($8.5 billion)
Hasbro – No. 6 ($8.4 billion)
Mattel – No. 8 ($7.4 billion (estimated)
Bandai Namco – No. 18 ($3.2 billion)
Spin Master – No. 33 ($1.3 billion (estimated)
Subscribe and receive the latest news from the industry.
Join 62,000+ members. Yes, it's completely free.
You May Also Like
Loading..