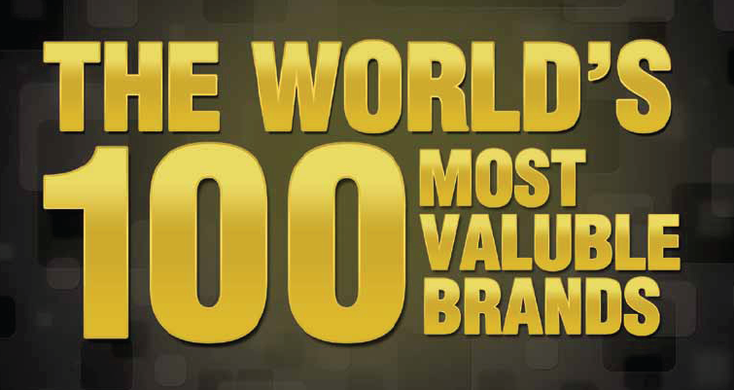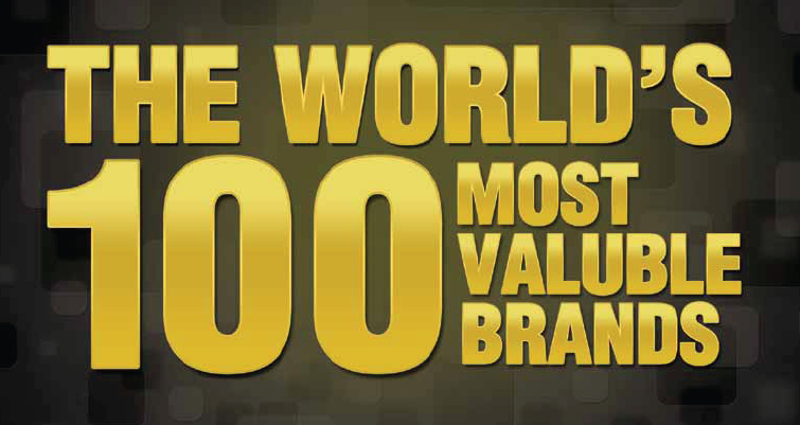 Google has overtaken Apple to regain its position as the world's most valuable brand, according to the annual BrandZ report, which shows real growth across every category, indicating a true end to the recession.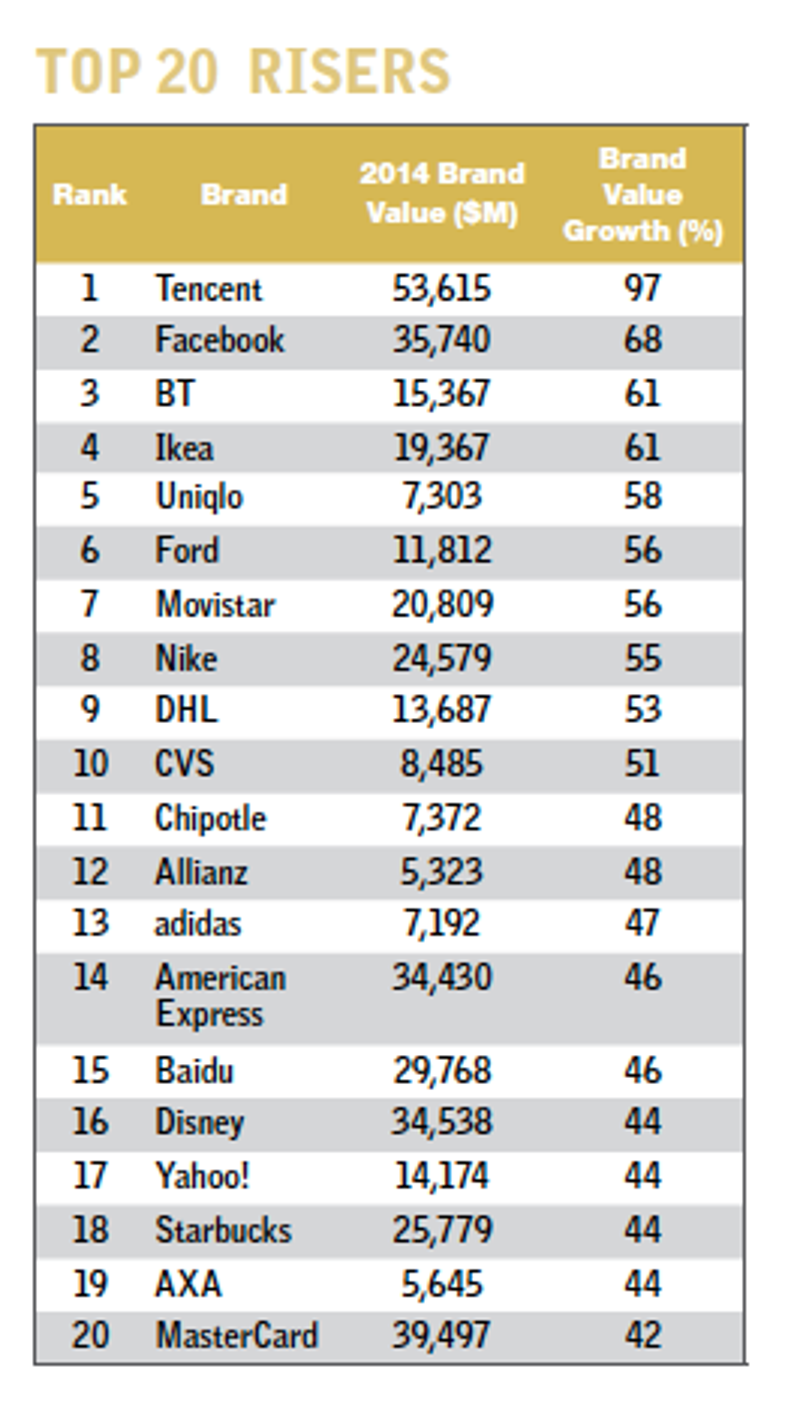 Google has regained its position as the world's No. 1 most valuable brand, ending Apple's three-year reign, after increasing its brand value 40 percent year-over-year for a total worth of $159 billion.
Now in its ninth year, the BrandZ Top 100 Most Valuable Global Brands study (commissioned by WPP and conducted by Millward Brown Optimor) uses the views of potential and current buyers of a brand alongside financial data to calculate brand value.
Apple slipped to No. 2 in the rankings on the back of a 20 percent decline in brand value to $148 billion. While Apple remains a top-performing brand, there is a growing perception that it is no longer redefining technology for consumers, reflected by a lack of dramatic new
product launches this year. The world's leading B2B brand, IBM, held onto its No. 3 position with a brand value of $108 billion.
"Google has been hugely innovative in the last year with Google Glass, investments in artificial intelligence and a multitude of partnerships that see its Android operating system becoming embedded in other goods such as cars," says Nick Cooper, managing director, Millward Brown Optimor. "All of this activity sends a very strong signal to consumers about what Google is about, and it has coincided with a slowdown at Apple."
All together, the BrandZ Top 100 added $310 billion, reaching a total of $2.9 trillion in brand value, a 12 percent increase from last year, marking a solid move from recovery to growth.
In fact, the combined value of the Top 100 has nearly doubled since the first ranking was produced in 2006. The Top 100 are worth 49 percent more today when compared with the 2008 valuation, which marked the start of the banking and currency crisis.
"This year's index highlights the end of the recession, with a strong recovery in valuations and, for the first time, real growth across every category and the Top 100 as a whole," says David Roth, chief executive officer, The Store, WPP. "What's remarkable is the way that strong brands have led the recovery. Seventy-one of the brands listed in our 2014 Top 100 were there in 2008. Despite the financial turmoil and the digital disruption that have decimated many businesses during the last few years, these brands have remained in the ranking, proving the durability of strong brands."
Technology Drives Growth
Two key trends led to this 12 percent growth surge–technology innovations and consumer confidence.
Consumers are now willing to spend more money, but have grown accustomed to behaviors adapted during the recession and become empowered by new mobile technology, which has forever changed how they shop and buy. Consumers are more likely to wait for the best prices and shop around using the multitude of digital tools at their disposal. Furthermore, they expect a new kind of convenience from their retail experience, demanding a combination of physical and online services from retailers.
That said, Amazon became the first retailer ever to enter the Top 10 this year, with a brand value increase of 41 percent year-over-year, garnering the online retailer the No. 10 position.
Beyond retail, technology played a key role across all categories, as well. Not only are the top four brands (Google, Apple, IBM and Microsoft) technology companies, but so too are many of this year's biggest risers.
This year's fastest climber was the Chinese Internet portal and social network Tencent, which saw a brand value increase of 97 percent that pushed the brand up to the No. 14 position. Facebook (No. 21) followed Tencent as the second fastest riser with an increase of 68 percent.
Twitter (No. 71), LinkedIn (No. 78) and PayPal (No. 97) all entered the rankings for the first time this year. Collectively, technology companies make up 29 percent of the value of the 2014 BrandZ Top 100.
Also among the top risers this year is Disney, which renewed its brand legacy with its highest-grossing animated film ever,
Frozen
, resulting in a 44 percent rise in brand value.
Apparel Leads Among Categories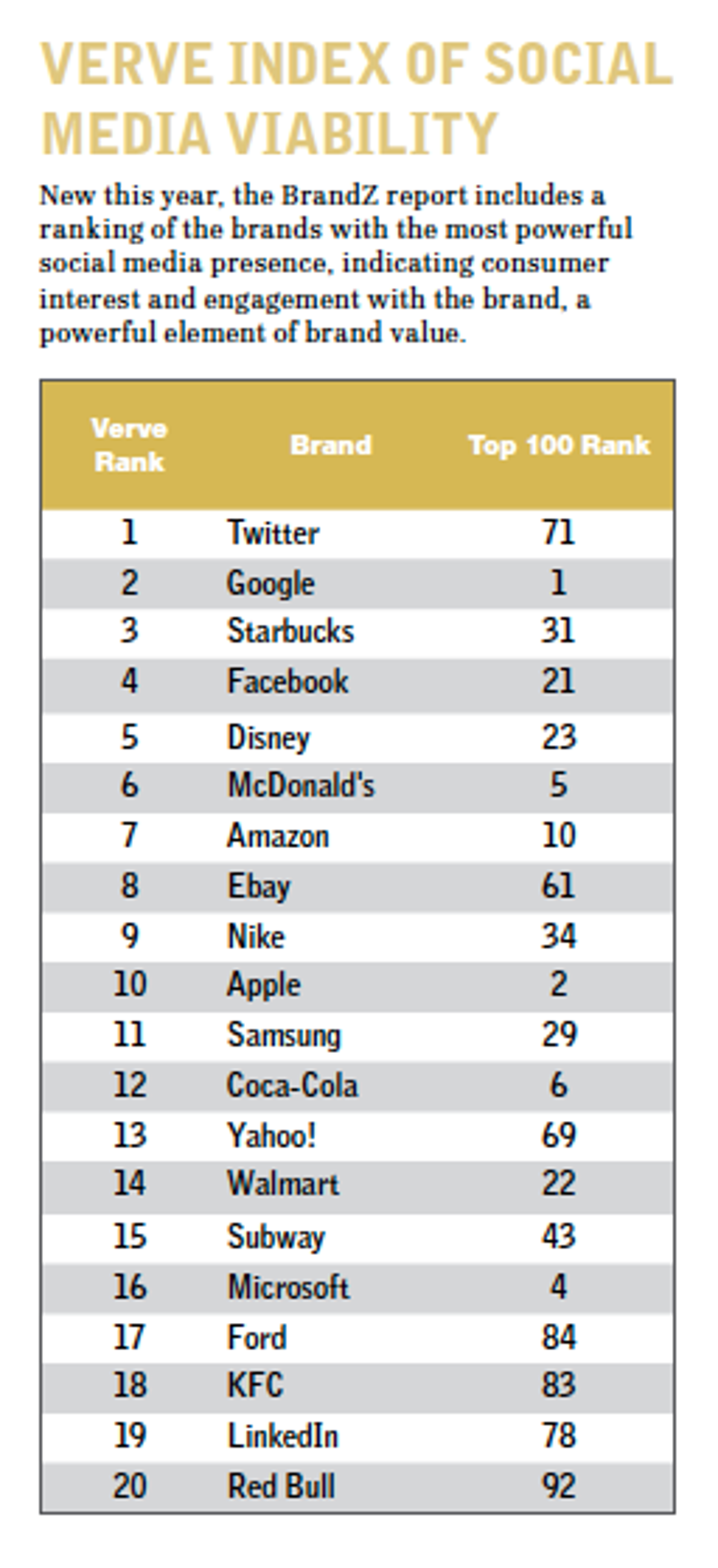 Again, technology was at play, with much of Nike's 55 percent increase in brand value coming from its refined FuelBand product, a bracelet that measures calories burned, as well as its use of social media to inspire a culture of activity and achievement.
Apparel growth far outpaced the next closest categories–cars (up 17 percent), retail (up 16 percent), technology (up 16 percent), personal care (up 12 percent), beer (up 14 percent), fast food (up 10 percent) and soft drinks (up 4 percent).
Western brands bounce back

–Brands from the resurgent economies of North America and Europe improved their value as growth in the BRIC markets slowed, with a greater proportion, both in the number and the value of brands, coming from Western countries this year. As a result, less brands from fast-growing economies were represented in the Top 100. China, with 11 brands in the Top 100, continues to have the largest representation, while two Russian brands also remain in the ranking. Brands in Continental Europe lead the growth among Western territories, with an increase of 19 percent following a rise of only 5 percent last year.

Share of life drives success

–Successful brands such as Google, Facebook, Twitter, Tencent and LinkedIn are more than just tools, they have become part of consumers' lives. To do this even more effectively, brands such as Tencent, Google and Nike are crossing categories, developing products outside of their core business like Google Glass and Nike+.

Purpose beyond profit matters

–Brands in business for reasons beyond the bottom line have a better chance of success in today's world. For example, Pampers (No. 39), which promotes mother and baby health issues, grew its value by 10 percent to $22.6 billion.
Subscribe and receive the latest news from the industry.
Join 62,000+ members. Yes, it's completely free.
You May Also Like
Loading..