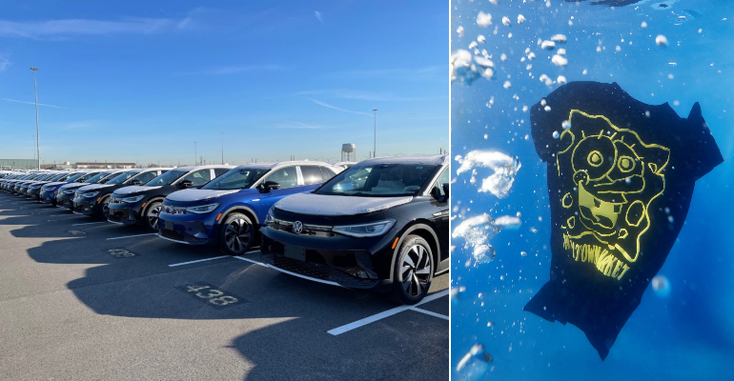 This week, two companies announced updates to its name for very different reasons. 
On Monday, Volkswagen announced on social media it was changing its name to 
, complete with a teaser of its logo rebranding. According to the automotive company's post on Twitter yesterday, the name change reflected the company's release of more electric-powered vehicles in the upcoming years. 
The rebrand was an early 
, which was as well-received as 
in 2018. So far, Volkswagen hasn't received much backlash about the trick, even though multiple news outlets ran the joke as legitimate news. The company 
 on its commitment to producing more electric vehicles in the near future, however. 
Does taking an April Fools' Day joke far bode well for a brand? Sure, observing the holiday is a way to increase brand visibility and become a trending topic online. Still, when it becomes so involved that news outlets report it as fact, it could seem like a waste
of resources. Imagine how many hours a graphic designer created artwork for a company rebrand, only to find out 
it was a joke
. 
But the trend toward rebranding is coming to the fore at present. 
On a more serious note, apparel brand Chinatown Market was recently called out by fashion insiders (including 
) to change its name in light of the increase of Asian American and Pacific Islander injustices this year.
The company formerly known as Chinatown Market's response is an excellent example of a brand acting on not-so-favorable public feedback. They listened to its critics, apologized and acted swiftly. Compare the apparel company's reaction to other products on the market that took decades to change its insensitive product name despite public outcry. The rebranding of 
 to Pearl Milling Company only happened this year.
Product branding is serious business. It should encompass the company's mission and passion. However, if the brand's name no longer reflects its society – and society is calling on the change – then it's time to rebrand. The only thing constant is change, and that's no laughing matter. 
Read more about:
Subscribe and receive the latest news from the industry.
Join 62,000+ members. Yes, it's completely free.
You May Also Like
Loading..