Netflix Pulls Back the Curtain
Netflix Pulls Back the Curtain
The ever-agile Netflix speaks with License Global about how it is creating the next big thing in products, while prioritizing its customer-first approach.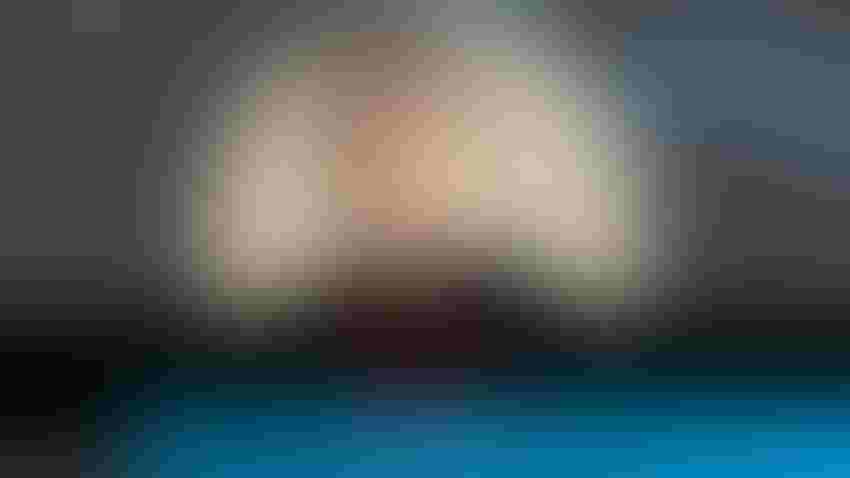 Josh Simon, vice president, consumer products
Netflix
At a Glance
The Bingeable Content Problem – Or is It?

Speed-to-Market is Netflix's Superpower

The Future for Netflix
On its face, the Netflix we know today – a streaming media service that offers best-in-class content to its more than 233 million paid memberships in more than 190 countries – is 180 degrees from the Netflix at founding. But is it really?
Launched in 1997 out of a burgeoning Silicon Valley, the original operating model was to cater to DVD purchases and ultimately mail-based rentals. The underlying premise, and what made it stand shoulders above its competition of corporate and mom-and-pop shops, was its ability to truly understand its customers and predict behavior.
Admittedly oversimplified: through observation, tracking and adjusting to its customers' interests, Netflix was able to create an efficient business that catered to an ever-changing consumer base.
And that has not changed, even with its pivot in 2007 to streaming, or even today as a now full-fledged studio operation.
It is no secret that Netflix is a pioneer in the data sciences, in many ways trailblazing an interface that is the gold-standard for customer personalization – this is how you are served content that is relevant to you without spending hour after hour mining through its more than 5,000 titles.
And its the power of its fandom that is now fueling a growing consumer product division, helmed by Josh Simon, vice president, consumer products, who sat down with License Global for the first time and pulled back the curtain on the opportunity for Netflix.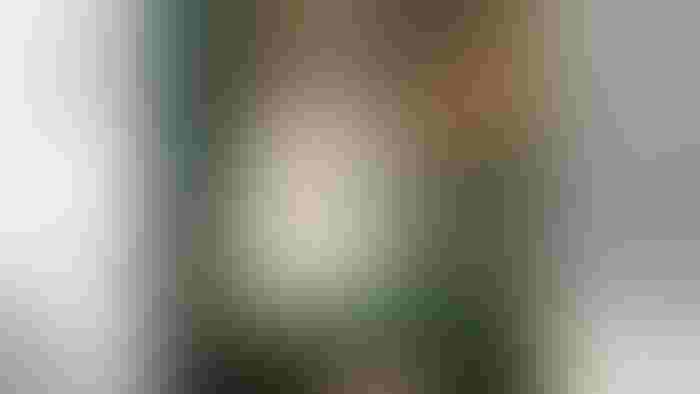 The Lacoste x Netflix Collection, featuring "Sex Education."
Netflix History: In the Beginning …
Consumer products are relatively new for Netflix … after all, it's the young one in terms of the Hollywood studios, with original content and programming premiering a little more than a decade ago – in 2012 with "Lilyhammer" and 2013 with the highly acclaimed "House of Cards." From there, content began to trickle out of Netflix, but often in partnership with other studios such as Dreamworks. But even with a building stream of kids' and highly marketable adult content, consumer products and merchandise were not yet a priority for Netflix.
It wasn't, at least, until mega-hit, "Stranger Things," hit the platform in 2016. The show, which centers on a group of children battling an other-worldly cast of demons and Demogorgans, brought Netflix into the cultural zeitgeist in a way it had never been before, spawning a customer demand so strong and so fierce, it had no choice but to meet the demand head-on. The premiere season was a smash hit for the company, making it into its Top 10 TV in 93 countries.
Then retail brands like Target, Hot Topic and Topshop came calling.
"Early on, there wasn't a consumer products team," says Simon. "But based on the success and cultural relevance of 'Stranger Things,' the company began getting a ton of incoming requests from licensees and retailers, and it was seeing fan-generated products pop up in the marketplace. And while the interest in this line of business has always been there, I think this was the first time that people really understood the organic role and the level of fandom that existed. The leadership team then started to think, 'Wow, okay, maybe there is something more for us to do here.'"
In 2017, Target and Netflix paired to launch a direct-to-retail program inspired by the series that offered exclusive products that included collectible figures, housewares and apparel that leaned into the fan-favorite story lines, pop culture-heavy quotes and key imagery.
Other blue-chip partners also came calling for product, including Nike and LEGO, underscoring the need for a fully operational consumer product unit.
Enter Simon, who stepped in just before the pandemic quieted the world in March 2020. He hailed from Nike, where he served as vice president, products and merchandising strategy. Previously, Simon also held positions at Disney and Dreamworks.
"Because of my prior experience in the film and TV world, I had a lot of friends who worked at Netflix, and I remember saying to them, 'If you ever start a consumer products group, you have to let me know, because it is my dream job,'" says Simon, who added that it was at Nike where he really started to see the connection between stories and products and the opportunity and power of fandom that could drive, ultimately getting him excited about a role that could marry the two together.
Since then, Simon has been building a comprehensive global team that is now tackling the business of brand extension for Netflix, expanding on its strategy and creating a network of deep relationships with licensees, retailers and agents that will carry the studio into its next phase of programming.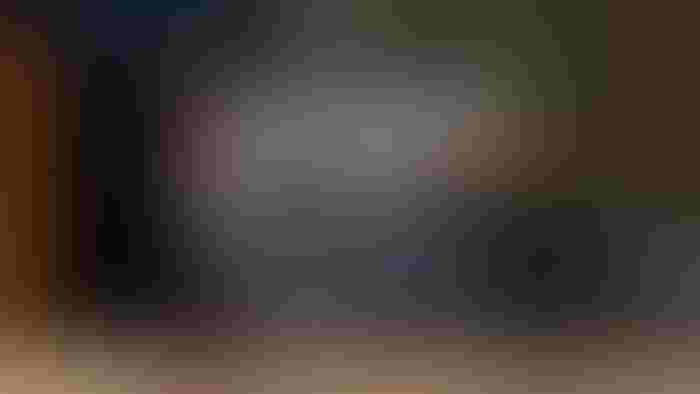 LEGO's the Upside Down "Stranger Things" set.
The Bingeable Content Problem – Or is It?
A question that has long been asked for those in the business of licensed consumer products has been, How do you create a sustainable product program around content that is consumed so quickly?
Traditionally, it takes about 18 months to build a product program, from conception to shelf, and that kind of time and monetary investment requires a guaranteed fan affinity and consumer demand. How can that customer certainty be ensured for a retailer when you can watch an entire series in one day?
But per its M.O., Netflix is again in a position to disrupt.
According to Simon, one of Netflix's greatest advantages is that its content launches simultaneously in all markets.
"The great thing about Netflix is that we're a global service," says Simon. "Given the nature of how we launch most of our episodes all at once, it then creates this incredible explosion of fandom everywhere around the world. It is important for us to take advantage of those moments and fuel that fandom."
And Simon says that popularity tends to be consistent from market to market, but his team will step in and take a localized approach to product development.
"Typically, if you were to look at what is trending at No. 1, titles like 'Stranger Things,' 'Bridgerton' and 'Squid Game' end up as top titles around the world," says Simon. "But, of course, there are nuances, and we take that approach with what we are doing to make products more relevant to consumers. From a creative standpoint, we try to make sure that our assortment is going to be relevant for fans in a given market, because there are different taste preferences for fans and consumers in Tokyo versus Mexico City, Berlin or New York."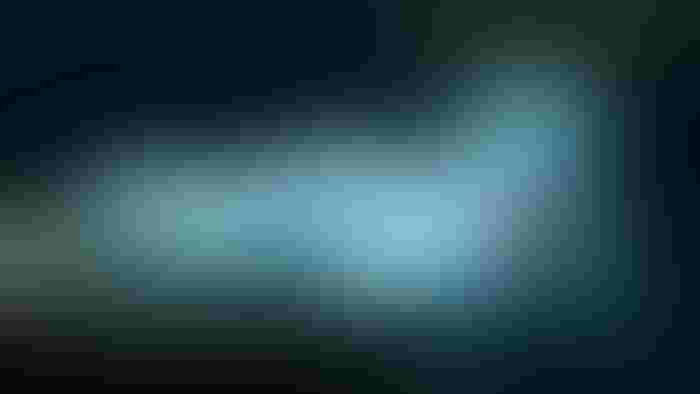 Nike x "Stranger Things" Blazer Mid "Hawkins High."
Speed-to-Market is Netflix's Superpower
And while having titles that resonate in varied regions simultaneously (and thus spark intense global conversation) is a happy problem – it still doesn't address the speed-to-market dilemma. How can you get product to fans fast enough to capitalize on the fervor? Particularly because Netflix is notorious for keeping its advance marketing of content minimal.
The answer: Simon says that Netflix is primed to "move really fast."
"Netflix is a very entrepreneurial environment – there's not a lot of bureaucracy, which is part of the culture that founder Reed Hastings envisioned," he says. "We, as a team, are empowered to move quickly. We can decide what we want to do, and that helps us."
Simon also notes that consumer products' relationship with the show creators is also a key component of its ability to deliver merchandise to fans at the speed of demand.
"We have a close relationship with the writers and creators of titles we're evaluating, which allows us to have an early look at content," says Simon. "From a collaboration standpoint, we're very far upstream in the process and it enables us to ideate and have concepts on deck."
Leaning on its data science models, Netflix can be both predictive and agile in understanding what will resonate with its customers before it hits and, thanks to its core business principles, be nimble when a surprise comes its way, like with the 2021 hit series, "Squid Game."
Using a variety of customer insights, Netflix can get "a little bit of a pulse" on titles that are likely to resonate at retail.
That, and choosing categories that are more conducive to speedy manufacturing processes, such as apparel, collectibles, novelties and the like.
For "Squid Game" specifically, the ferocious fan adoption was something even its sophisticated data models could not see coming. For Simon, that was an opportunity that needed to be capitalized on, and fast.
"When 'Squid Game' first came out, one of the first things we did was create a collab with a company called Emotionally Unavailable, which is a very cool streetwear brand that has a global reach, is really creative and was able to move really quickly by the nature of how their products come to life online," says Simon. "Within a week of 'Squid Game' launching, we brought products to market."
Continues Simon: "We've explored a high/low approach for collectibles, ranging from All Rights Reserved in Hong Kong, who engage unique and up and coming artist collabs at higher price points, to partnering our internal design team closely with Funko to develop more accessible, but equally creative, expressions of our stories."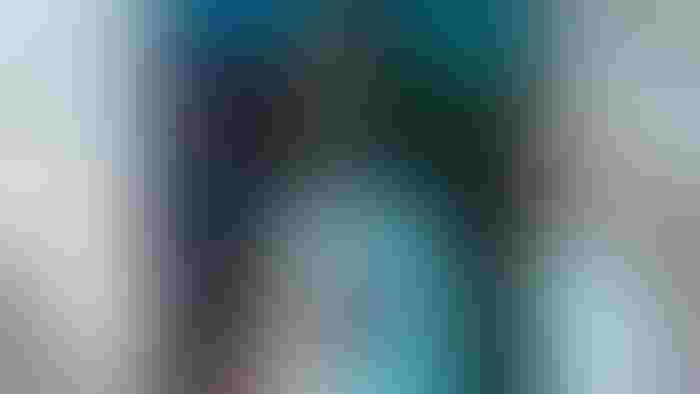 Hot Topic's Helfire range from "Stranger Things."
Deep and Organic Story-to-Product Connections
When lead time is less of an issue, product programs can take on all sorts of fun, engaging and interesting iterations, all linked deeply and organically with the content's storyline, such as for the partnership for the "Bridgerton" series spin-off, "Queen Charlotte," with Republic of Tea. To execute, Netflix worked closely with series creator, Shonda Rhimes, to design three flavors that are closely linked with the show's characters, and further expand upon a "Bridgerton" range of teas already in market. The teas launched in time for the May series premiere at World Market, The Republic of Tea and in the e-commerce Netflix Shop.
"Stranger Things" also has its fair share of smart, thoughtful and fun product rollouts timed to each season's launch.
Take the 2022 five-capsule collaboration with Quiksilver for apparel tied to the series' storylines of Surfer Boy Pizza, Hellfire Club and the retro '80s theme, with some of the fashion showing up on-screen in the series as well. (Fun fact: The Surfer Boy Pizza uniform seen in the show was designed by Quiksilver.)
Another fun and ingenious pairing from Netflix's consumer products team was the partnership it launched with Palermo and Walmart for frozen pizzas inspired by Season 4. The exclusive product range included four flavors – pineapple jalapeno, pepperoni, multi-meat and supreme – and came packaged in a 1980s, series-inspired box that hit shelves in time for the premiere. The range instantly went viral and early rollouts sold out fast. Today, Simon and his team are continuing to refresh the range, working to expand with new flavor profiles and into broader grocery channels, he says.
"We want to make sure that we're relevant to what fans want and are engaging with them in ways that they are going to be excited about," explains Simon. "There is a broad spectrum of consumers – those who will want the literal interpretation of something they saw in the show or movie … and those who want something that is more inspired by the world. So, for us, no matter what, there's always a level of intent behind the product creation process and the storytelling."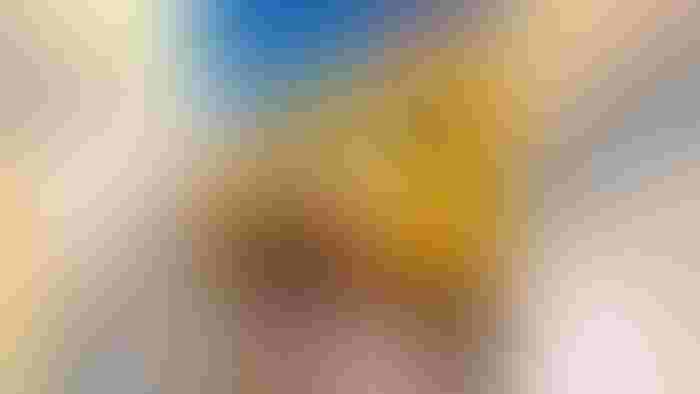 Quiksilver's Surfer Boy Pizza collection of apparel from "Stranger Things."
The Lifestyle Approach
For any studio, keeping a product program fresh and current is the ultimate goal, no matter the age or heritage of the property.
"Stranger Things" has a hit on its hands with the Hellfire Club iconography and logo, and continuing to take it to market in fresh ways is a challenge that Simon and his team are eager to tackle, allowing the property to evolve, an approach that is rooted in lifestyle program management.
Simon says he's taking this approach to many of the IPs in the Netflix portfolio.
Simon also cites "Bridgerton" as a great example of a franchise that has broad lifestyle appeal and the ability to be serviced by multiple categories, from fashion to beauty and more. Partners like Bloomingdale's, Pat McGrath and Wedgwood enable the brand to grow in ways that are organic to the content theme and are subtle enough to create longevity at retail.
The series, thanks to its overarching theme and the styling reminiscent of "regencycore," sparked a demand for period pieces such as homewares and furniture – a trend Netflix saw as an opportunity.
"One of my favorite executions has been a collaboration that was done with Sheila Bridges and Wedgwood for a porcelain tea set," says Simon. "It's a really fresh expression and unique voice in a category that sold really well. With the upcoming season, along with 'Queen Charlotte,' we've been able to expand even more from a retail standpoint. It's about that mentality – thinking about these titles as lifestyle brands."
The Wedgwood x Sheila Bridges range debuted as part of a carousel collection in March 2022 in Bloomingdale's "Bridgerton" pop-up shop, alongside everything from gowns to glassware designed by other females and designers of color.
Also in March 2022, beauty brand Pat McGrath Labs debuted its second collection of makeup inspired by the "Bridgerton" series.
Said Pat McGrath on the collaboration: "Like so many people, I fell in love at first swoon with 'Bridgerton.' I created a limited-edition cosmetic collection inspired by the romance and searing passion we saw in Seasons 1 and 2. I have always been obsessed with Regency era beauty and was thrilled to interpret the era with a modern homage in my two limited drop collections. Working with Netflix was a very liberating experience. Their openness and trust of my expertise on where makeup fans would find joy in the packaging, content and marketing leant itself to a rewarding partnership for both parties. I am so excited for many more collaborations with the Netflix licensing team. I am a huge fan of Netflix's content, and there are more major things we have planned – something is coming!"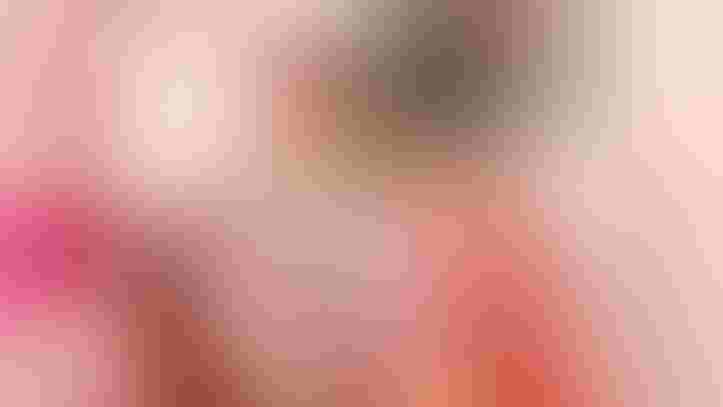 The Pat McGrath Labs x "Bridgerton" makeup collection.
The Future for Netflix
Simon and his team are evolving the Netflix IP portfolio across products in fresh, thoughtful yet robust ways, approaching singular properties or collective mega-hits always with an eye toward best-in-class partnerships.
You can see this demonstrated most recently with a partnership it executed with Lacoste that brought together the iconic alligator polos, hoodies, footwear and more with imagery from Netflix's most popular series like "Stranger Things," "Bridgerton," "Lupin," "Sex Education" and the "Netflix and Chill" pop-culture reference (which we'll let you look up on your own, should it not already be in your lexicon). The limited-edition program hit Lacoste doors, its online stores and retail via third-party outlets around the world.
Simon also is looking forward to retail footprint expansion.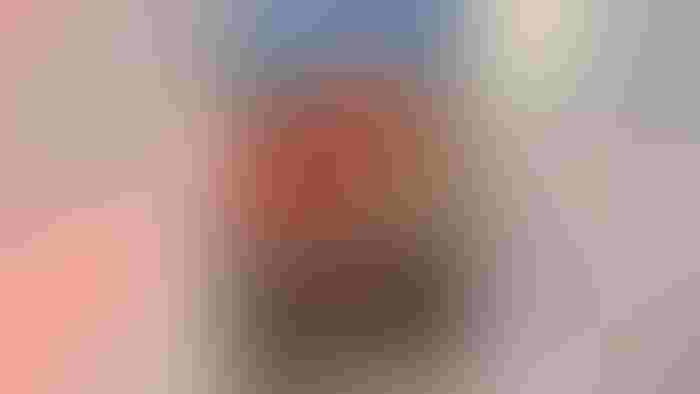 Walmart's Netflix hub.
"Walmart is an example of how much we've evolved and the love our fans have for what we're doing," he says. "Over the course of a year, we've proved the value of creating a fan destination online and then expanded [that] into a physical presence in stores. Walmart is an incredibly innovative partner and we're equally as excited to create completely new ways for fans to experience the movies and TV shows they love."
"Netflix has incredible IP that we know our customers love – from 'Stranger Things' to 'Squid Game' and so many others," says Frank Barbieri, vice president of content and digital merchandising, Walmart U.S. "Our partnership is based on a shared desire to bring these fan-favorite stories into our customer's homes. It began with the Netflix Hub on Walmart.com and then expanded into our stores, and we're excited for what's to come."
Simon says the partnership with Walmart is ideal as it highlights not only the studio's franchise brand potential, but also showcases its prowess in speed-to-market.
"It's a great example of the speed-to-market opportunity because, given how we're programming the space and the level of innovation we're seeing from the Walmart team, we're able to cycle products in and out of there pretty quickly to take advantage of those fan-driven moments," Simon continues.
Live events and experiences are also an area that Simon and Netflix have big plans for as we dive further into 2023 and beyond.
"Our approach to location-based events and experience is very similar to how we think about the merchandise business," says Simon. "It's about giving the fans new ways to explore the stories that they know and love. For us, it's another way for fans to engage in their favorite movies and TV shows – we like to say we give the fans their 'hero moment.' What does it feel like to be inside an episode or a film? To date, we've executed 35 launches in 17 countries with a few million guests."
Events like "Stranger Things: The Experience," in partnership with Fever, build on the drive-into experience from the pandemic era (2021) that immerses fans into world of the series, taking them through iconic locations like the Upside Down, Scoops Ahoy and the Palace Arcade, all while dodging encounters with the Demogorgons. Of course, the experience ends in a fully themed café that offers exclusive merchandise, as well as retail locations like the "Stranger Things" stores where fans can take home a piece of the show with them. The guided experiences are currently touring and have hit markets including Los Angeles, New York, Atlanta, San Francisco, Seattle, London, Paris, Toronto and now Milan.
Simon says that location-based experiences are a specific piece of the strategy moving forward.
Netflix's presence at Licensing Expo is also an indication of big things to come.
"This year's Licensing Expo is the first time we'll be doing a big showcase, and it's a signal of our commitment and innovation in the space," says Simon.
And while Netflix has been quieter than some studios in the past, it is safe to say the curtain is now pulled back and primed for brand expansion.
This article was also published in the June issue of License Global.
Subscribe and receive the latest news from the industry Article
Join 62,000+ members. Yes, it's completely free.
You May Also Like
---