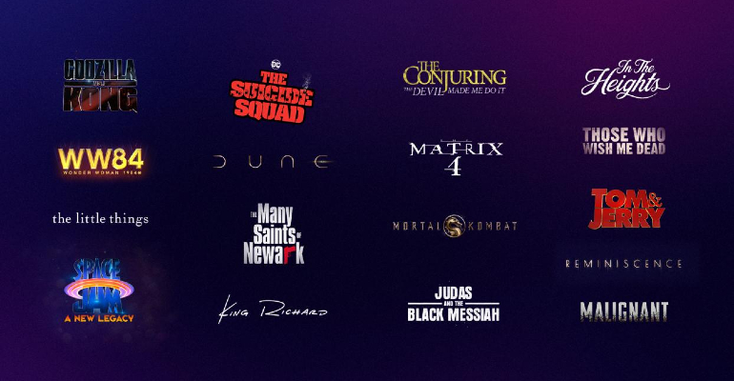 This year has accelerated the role streaming media plays in content consumption. From spending explicitly too much time binge-watching while stuck at home to catching new tentpole releases from the comfort of your couch, COVID-19 has made streaming more popular than ever before.
Today's acceleration toward platforms like Disney+ and HBO Max also looks to be part of a growing status quo. It has become clear that studios are angling towards a streaming future following Warner Bros.' announcement that its entire 2021 film slate would appear in theaters and HBO Max concurrently. With the move, it's clear that studios and movie theaters are at a critical juncture that will require novel thinking to create a new sustainable ecosystem.
Movie Theaters Need to Rethink Their Value
For movie theaters, moves like the one announced by Warner Bros. – and
earlier this year – highlight the need for additional differentiators to make going to the movies more enticing. Shrinking
theatrical exclusivity windows mean that the movies' experiential side will need to be reexamined as consumers have the option to catch the latest release at home on their flatscreen TV.
During the early months of the pandemic, we saw companies get creative with event-driven movie watching. Walmart, for example, hosted a
in its parking lots. In
an early episode of The Licensing Mixtape
, 
License Global 
editors even discussed the possibility that major businesses like Amazon could buy theater spaces to create hybrid retail and movie showcase centers. Novel thinking like that could go a long way to make going to the movie theater more enticing.
As we come out of a year of social distancing due to the pandemic, people will most likely be looking for ways to reconnect with friends and families. Movie theaters will have to consider the hunger for social interaction as they reexamine their value during the oncoming shift to streaming. It is more likely that theaters will lose their new film exclusivity, meaning that the movies' social and experiential aspects will need to be even stronger moving forward.
Movie Studios Create A More Fractured Landscape
Warner Bros.' announcement creates another must-subscribe streaming service in the massive ecosystem. Consumers looking to see the newest releases at home will have to opt into a subscription to catch the latest releases from brands such as DC. On the flip side, consumers may also need to buy a Disney+ subscription if they want to see the latest Marvel or Star Wars releases. (That is, if Disney's "Mulan" strategy goes wider for other releases.)
This new paradigm creates a fractured movie landscape where studios can own the full release pipeline for a film. Warner Bros. no longer has to split box office revenue with theaters and look at streaming data to understand its success. Since streaming data is proprietary, studios wouldn't need to share data for movies that underachieve either.
For consumers and brands, the streaming switch brings potential questions about siloing big-budget releases. Streaming is a bit ethereal right now as content comes and goes in-and-out of the pop culture lexicon. Moving forward, as more significant releases get the streaming treatment, it will be interesting to see if an "Avengers" or "Wonder Woman" movie could find sustained buzz if it's unloaded online for fast consumption. Consumers will also have to ask themselves if it's worth having four or five streaming services to catch a handful of top-tier films each year.
The Future Isn't What It Used to Be  
The future of streaming and movie theaters is still evolving, but it's becoming increasingly clear that Hollywood's future will walk through digital media. That doesn't mean movie theaters won't exist or that monthly streaming subscriptions will be required for all consumers. However, the new paradigm will require some novel planning from everyone in the ecosystem. 
If this year has taught us anything, it's that the future of everything will look a little different in 2021 and beyond – and that will go for movies, too.
Read more about:
Subscribe and receive the latest news from the industry.
Join 62,000+ members. Yes, it's completely free.
You May Also Like
Loading..