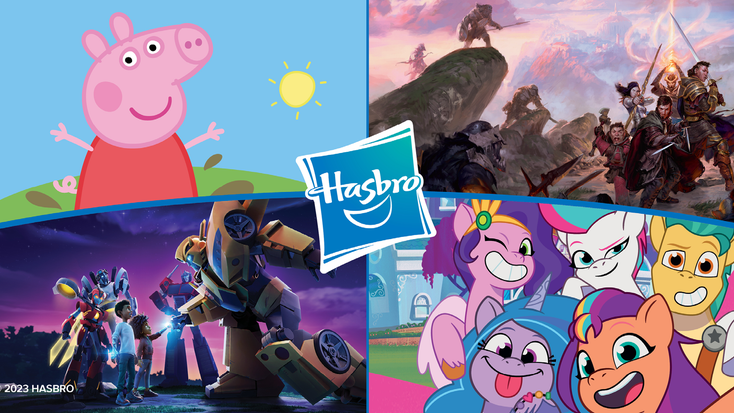 Hasbro's cast of characters, including "Peppa Pig," "Dungeons and Dragons" "My Little Pony" and "Transformers."
Hasbro
At A Glance
Transformers celebrates its 40th anniversary

"Dungeons & Dragons: Honor Among Thieves" creates a resurgence for the pop culture brand

Peppa Pig gears up for 20th-anniversary celebration
Hasbro
continues to evolve as one of the biggest brands in the world thanks to the guidance of Blueprint 2.0, a strategy designed to level up the business by bringing stories to life. License Global speaks exclusively to Kim Boyd, head, global brands and consumer innovation, Hasbro, and Casey Collins, president, licensed consumer products, Hasbro about how the brand's intellectual property portfolio plays a major role in Hasbro's future in licensing.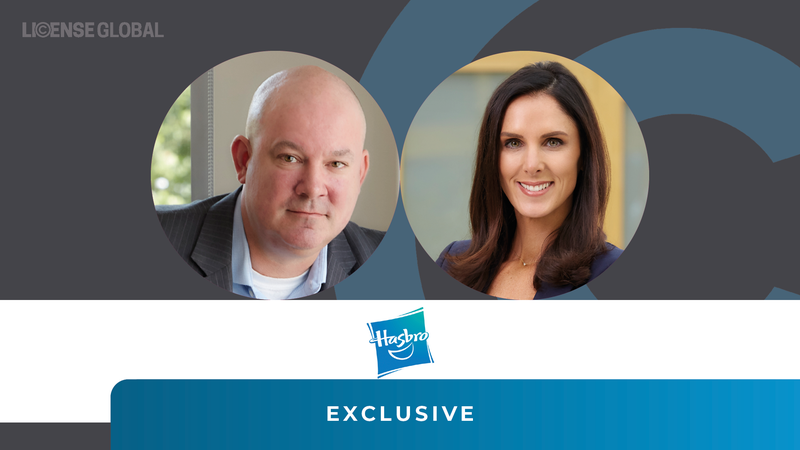 Casey Collins, Kim Boyd, Hasbro
Transformers: Rise of the Beasts
In 2024,
will be celebrating its
with an imaginative range of toys, entertainment, consumer products and immersive experiences designed for fans of all ages, both existing and new. The latest iteration of the Transformers franchise, "Transformers: Rise of the Beasts," is the launch that will make that celebration even more impactful.
"With so many ways to enter the world of the Autobots and Decepticons, Transformers is truly for everyone," says Boyd. "For decades, 'Transformers' movies
have captivated pop culture lovers and critics across the globe with their signature action and spectacle. We've heard our fans' call for more, so we are thrilled to introduce our latest iteration, 'Transformers: Rise of the Beasts.' The film presents an opportunity for audiences to connect with the beloved brand in brilliant new forms across categories. In April, we announced a
multiyear licensing agreement with Mattel
to create co-branded toys and games, Transformers Hot Wheels and Transformers UNO."
The brand has also partnered with Segway Ninebot,
and Robosen to create premium collaborations that level up the brand offerings. Fans can step directly into the Transformers universe with immersive,
location based entertainment experiences
, including the Playlodge in Shanghai launching this summer, the first megaresort complex merging Transformers and My Little Pony and the recently opened Transformers: The Ark restaurant in Hong Kong.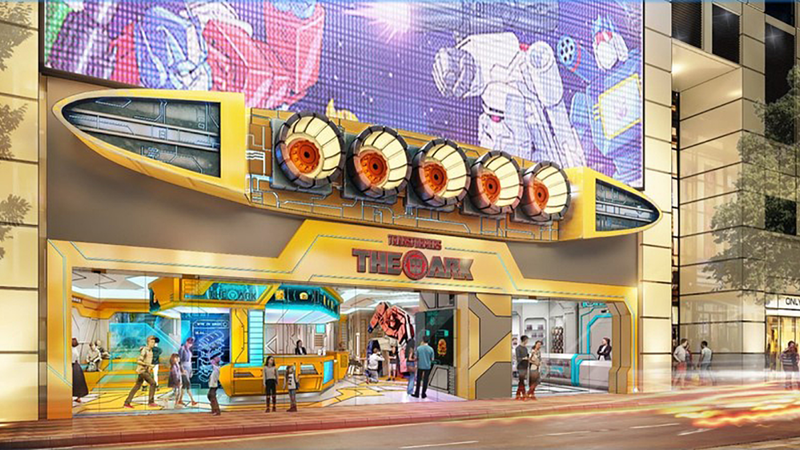 Transformers "The Ark" restaurant, Hasbro
"Transformers One," the brand's first CG animated movie, is slated for release in July 2024. Featuring key voice actors including Chris Hemsworth, Brian Tyree Henry, Scarlett Johansson, Keegan-Michael Key, Jon Hamm and Laurence Fishburne, the origin story represents another key touchpoint for fans worldwide. The second batch of "Transformers: EarthSpark" was also launched earlier this year, with a lineup of books from
.
Dungeons & Dragons
The launch of "
: Honor Among Thieves" presented fans of the brand with a fast-paced and critically acclaimed adventure that set the franchise on a new trajectory.
"We're extremely proud how overwhelmingly positive the reaction to 'Dungeons & Dragons: Honor Among Thieves' has been from fans and critics alike," says Boyd. "The film's exceptional storyline, action-adventure and star-studded cast have been a recipe for success, attracting newcomers and devoted fans of all ages."
The success of "Dungeons & Dragons: Honor Among Thieves" has created a resurgence for the pop culture brand that presents a range of partnership opportunities.
"As we saw with the success of 'Dungeons & Dragons: Honor Among Thieves,' fans want more ways to engage with their favorite fantasy franchise," adds Boyd. "That's why we're continuing to form partnerships for the brand that highlight its multi-generational community and invite even more people to join the adventure. From brand-new plush toys and collectibles available at
and Kidrobot to Culture Fly, and
streetwear, Super 7 ReAction figures and so much more, there's something for every D&D supporter."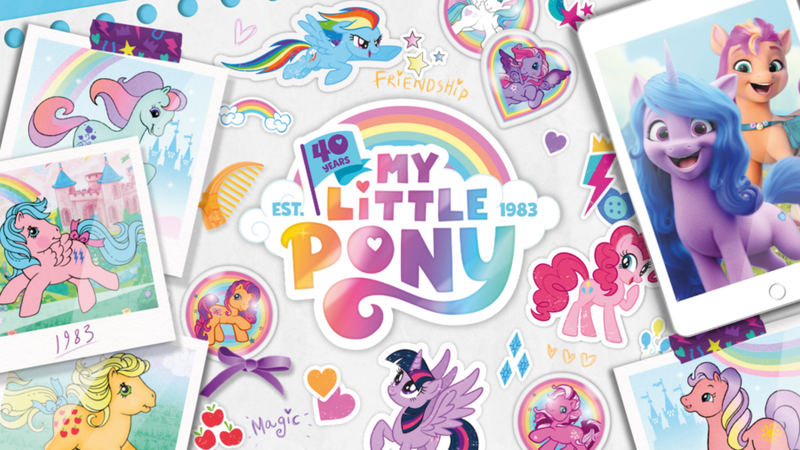 My Little Pony
From Owl-Bears to Saturday morning cartoons, Hasbro has a broad portfolio that speaks to fans of all ages. Nowhere is this truer than in
. Launched in 1983, My Little Pony has transformed from a toy brand into a multi-award-winning entertainment universe that attracts premier partnerships across all categories.
"My Little Pony has continued to flourish, thanks to putting the child at its heart and center, and we're celebrating the brand's 40th anniversary this year bigger and better than ever before," says Boyd. "With gen-alpha girls loving our relatable characters set within a fantastical world, fans can expect original, stunning content and brand expansion through lively in-person experiences, like the co-branded Transformers and My Little Playlodge in Shanghai. IDW continues its 11-year run of 'My Little Pony' comics based on the new Netflix animated series, 'Make Your Mark,' and will soon release a program based on the 2023 Kidscreen Best Web/App Series-winning YouTube series, 'Tell Your Tale.'"
The brand continues to receive industry recognition, taking home five awards at the 2023 NYX Game Awards for "My Little Pony: Mane Merge," according to Boyd, and as Hasbro continues to evolve each brand to new touchpoints and bring stories to life worldwide, the My Little Pony brand will continue to be driven by the fan, with new offerings across fashion, lifestyle and more.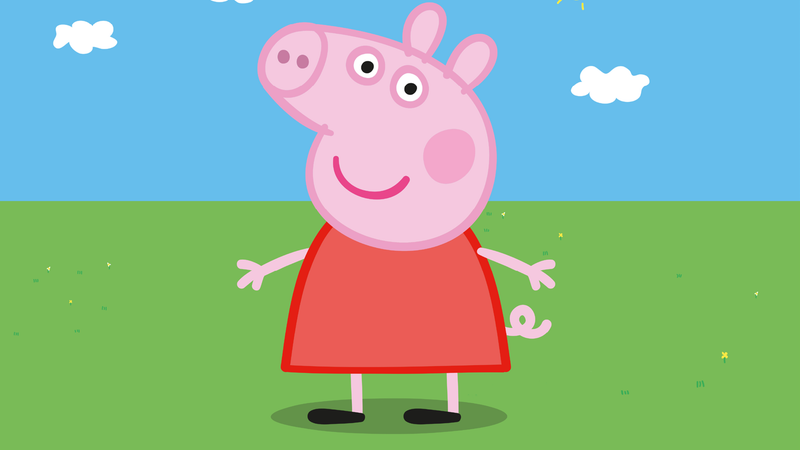 Peppa Pig
A major brand in the Hasbro portfolio,
, is the preschool property that quickly became one of the world's most beloved brands. Celebrating yet another big brand year in 2024, Hasbro is gearing up for next year's 20th-anniversary celebration.
"One of the most-watched children's TV shows of all time, 'Peppa Pig' reigns as the queen of preschool," adds Boyd. "The lovable pig has big plans to celebrate its 20-year anniversary in 2024 with new partnerships, experiences, product lines and much more. Ahead of the big anniversary, 2023 has been pivotal in setting the stage for Peppa's future. Recently, the brand launched a brand-new tagline – 'Let's Jump In!' – reflecting the powerful kid confidence Peppa instills in preschoolers all around the world."
Celebration plans kick off with original YouTube content, including the first Peppa podcasts for kids and parents. New licensing avenues define an exciting era ahead for the Peppa Pig franchise. On top of the four-part Peppa's Cruise Ship Special, the brand is working with several new retail partnerships and licensees, including nightwear from Cooneen by Design and TDP/Aykroyds and the "Learn with Peppa" book launch with Ladybird, an imprint of
.
will launch its "Learn with Peppa" publishing lineup later this year.
"In the U.S., fans can visit the
in Florida and look forward to the second North American location opening in the Dallas-Fort Worth area next year," adds Boyd. "In China, we opened the first "
," giving fans a way to jump into Peppa's universe in real life like never before."
The Hasbro Blueprint
According to Collins, innovation is the key to staying ahead in the toy market. Matched with a laser focus on the central growth areas for Hasbro, the new guiding principle of Blueprint 2.0 will define the brand's future. With Hasbro looking to expand its iconic brands and cornerstone intellectual properties over the next five years, how does Blueprint 2.0 shape out for the global toy giant?
"Our Blueprint 2.0 emphasizes fewer, bigger, more profitable brands that showcase our leadership in preschool, games, creativity, outdoor and action brands across an expanded range of consumers, from preschoolers to fans and collectors," says Collins. "To activate this strategy, we have been moving some classic brands like Cranium, FurReal and Littlest Pet Shop from owned-and-operated to a licensed-out model. Our product portfolio will emphasize play systems with expanded price points from OPP to high-end collectibles, along with an increased emphasis on licensing our IP to unlock new categories and unleash the potential of our century-strong brand portfolio."
Building brand affinity through all markets, from fandom to kidult and junior, new lines of innovative toys are shaping the storytelling power of the brand, not to mention the exploration of numerous market opportunities.
"Our experienced teams will lean into our network of partner-owned location-based entertainment experiences with nearly 7,000 locations today ranging from local game stores to mega theme parks," adds Collins. "Over the next several years, we see hundreds of new capital-efficient, partner-owned locations opening from themed hotels, restaurants, store experiences and play centers across hundreds of cities around the world. Our aspiration is to have a Hasbro play experience within easy driving distance of every one of our fans across every major market worldwide."
Bringing stories to life is part of Hasbro's DNA, and the emergence of a new strategy to create a broader, more-innovative narrative for some of the most celebrated brands on the planet will undoubtedly welcome the rise of an entirely new beast.
Subscribe and receive the latest news from the industry.
Join 62,000+ members. Yes, it's completely free.
You May Also Like
Loading..