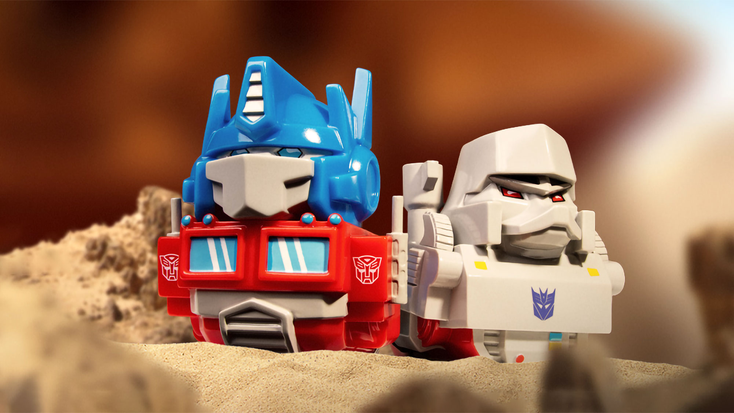 Numskull-x "Transformers" Cosplay Ducks.
Hasbro
AMONG THE PROPERTIES
that
showcased on the Brand Licensing Europe show floor
is "
," part of the lexicon since the 1980s. The franchise is in numerous categories in consumer products. It has extended its global licensed program from toys and games to fashion collaborations, food and beverage,
and
.
Through all its iterations, the "Transformers" fan base has continued to grow and enlist more fans in every generation. So, what's in the "secret sauce," as Marianne James, vice president, EMEA and Asia, licensed consumer products, Hasbro, calls it?
"It's been a global property for almost 40 years and has endured numerous iterations," says James. "And it is very much rooted in its legacy. They're not just robots – the Transformers robots are characters with their complexities and backstories in relationships. We make sure the story-telling and our products are relatable through the toys and games, right through to the licensed products
we release with our partners. We ensure that we've got a good mix of the characters who are reflecting the themes that we believe our audiences would potentially be facing in their lives."
"'Transformers' succeed in finding the tricky balance between being action-packed, exciting and thrill-seeking robots to relatable characters that resonate with a global audience both on and off screen,'" says Casey Collins, head, licensed consumer products and business development, Hasbro. "The goals, successes and struggles of both the good and bad guys have often reflected themes that mirror those we face in our lives, no matter your age or era. Their connection to humans also creates an aspirational element that audiences and consumers of all ages have responded to for generations. And come on, they're just cool!"
A 'Spark' of New Consumer Products
A new, original animated series for kids, "Transformers: EarthSpark," will debut this fall. Among the licensing partners Hasbro has lined up in the U.K. are Pocket money partner RMS International; Hunter Price with a line of fidget toys, arts and crafts and more; Fabric Flavours, Irregular Choice and Brand Alliance for fashion; Danilo for seasonal celebrations, calendars and diaries, among others. In June 2023, the buzzed-about "Transformers: Rise of the Beasts" will include new licensed programs with Brand Alliance for apparel, and Pyramid International will create branded stationery, gifting and posters for the upcoming film.
"For 'EarthSpark,' we're doing the licensing rollout in a way that makes sense for the content," says James. "We'll do a phased-out rollout approach, leading with apparel and publishing, then accessory products to match."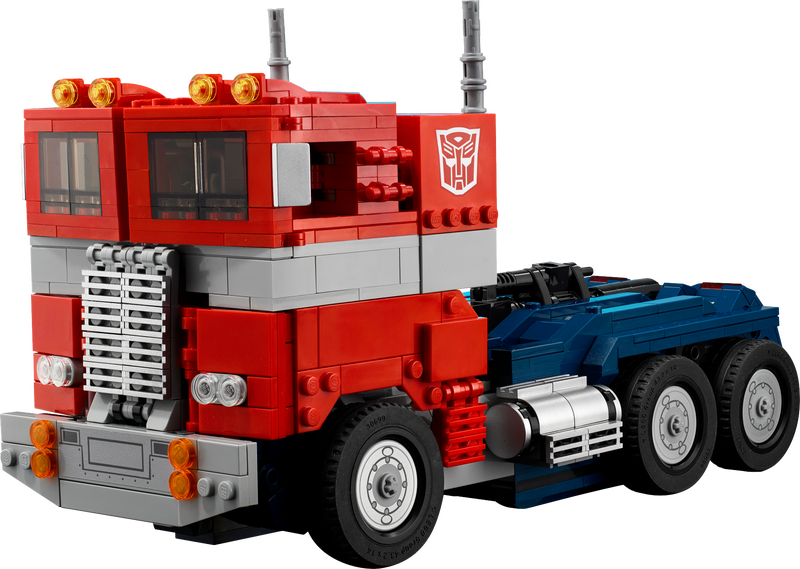 "'Transformers' is a brand that spans multiple generations, and its audience is kids and adults," says Collins. "Aesthetically, the adult fans continue to gravitate towards product designs that simply carry the 'Transformers' logo vs. kids who continue to gravitate towards designs that have their beloved characters clearly visible on the product. Regardless of new movie releases and new character introductions, the core characters continue to be the most in-demand; therefore, our product launches in North America continue to include designs that offer a mix of the core logos, core characters as well as a grouping of core and expanded new characters."
In China, Hasbro will launch an adidas adult apparel and footwear line, and there will be an Xtep Kids x "Transformers" children's apparel line. Southeast Asian fans can expect the world's first "Transformers"-branded gaming massage chair from OSIM and Skechers footwear. In France, branded merch will be released from Bagtrotter BTS and Stone Kids Apparel, Multiprint, Simba/Jada Toys and more, plus Ravazzi candy and Walcor seasonal chocolates. In Iberia, Safta softlines, Luppa collectibles and Toimsa bikes and outdoor goods will have a distinctive "Transformers" look. As with all product rollouts, the new Transformers licensing will be tailored to each territory and seek licensees to support their rollout.
"China fashion brands continue to ask for newness," says Collins. "They seldom collaborate with one IP for long term – they tend to use on IP for one wave collection or even multiple IPs in one season. This strategy helps them attract new consumers and retain relevancy.With 'Trans-formers,' to meet this demand, we lean into specific characters for differentiation and layer on innovative marketing activities. For example, when adidas China launched the 'Transformers' collection, along with super cool footwear, the launch was supported with a 'Good vs. Evil' battle campaign to drive awareness and engagement."
Licensed programs aren't cookie-cutter for Hasbro. For "Transformers," the company is focused on nuanced categories for each territory.
"We are looking at partnerships that bring out the characters," says James. "That's what we always stick to, in terms of our product development, ensuring we've got the DNA and authenticity of the characters coming through in our product. We start with halo positioning, and once we set the tone with halo partnerships, there are various and respective halo partnerships in multiple territories."
Venturing into New Territory
As Hasbro continues to grow "Transformers" with all its fans across continents and generations, it will also surprise. It has expanded into unexpected categories like coffee with Collab Coffee or beauty with H&A to launch in late 2023.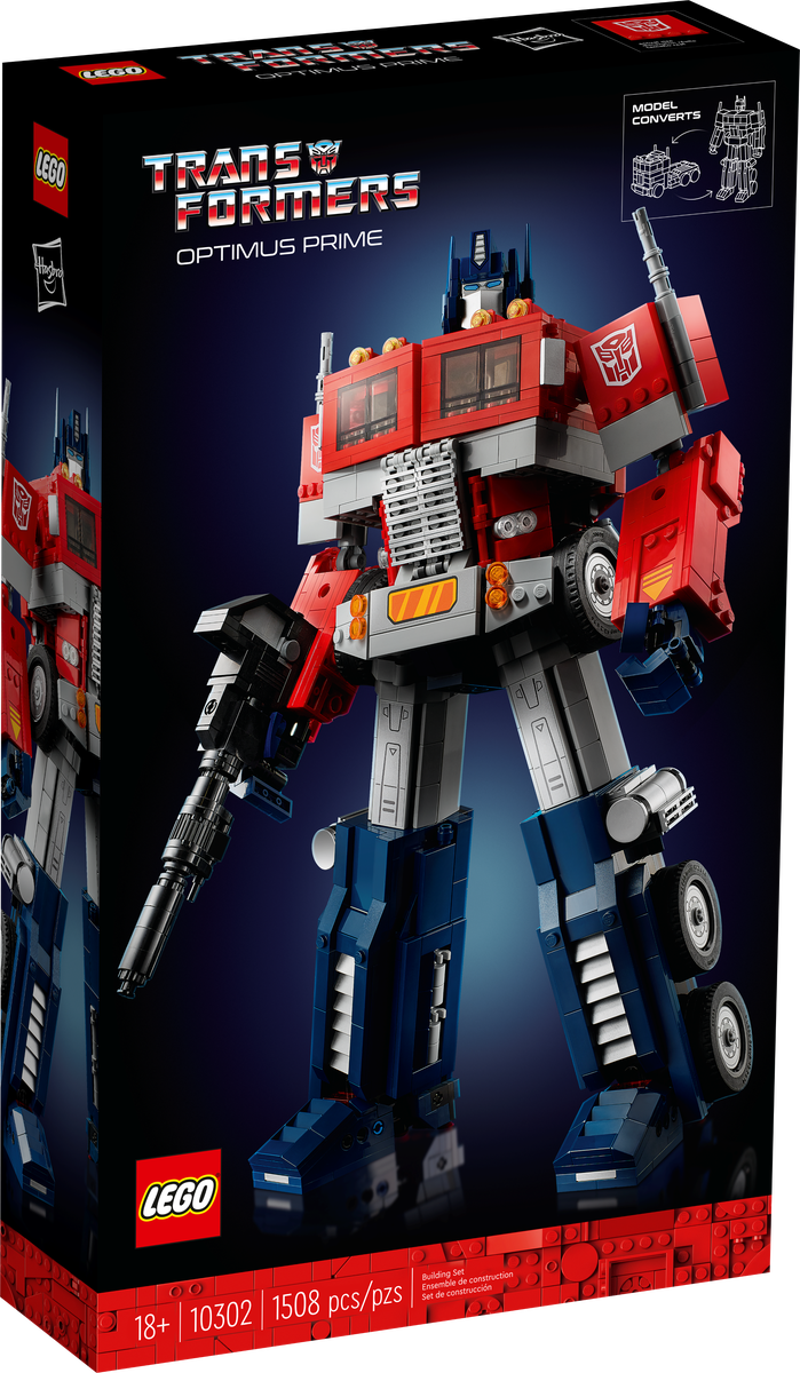 "Hasbro is doing things that we haven't done before that make sense for the franchise and the IP," says James. "Making branded coffee makes sense for the older iteration of the brand. We have strong partnerships in our health and beauty space with licensees we've worked with for many years across other properties, like our preschool portfolio. But for us in 'Transformers,' because the characters are so iconic and visually powerful, they're beautiful to look at. When you think about how that transcends into the product, we're always trying to make sure that our product reflects the very best of those characters. With health and beauty, the accessibility of the categories is open to everyone; no matter your age and/or the era you come from, everybody needs health and beauty products. We have seen a step change and an increase in health and beauty and licensed products within health and beauty. We've recently changed our partnerships in some health and beauty markets to get a true investment into the product development, and we can see that characterization come through."
Hasbro has entered the location-based experience cate-gory with an impressive launch. Coming soon to Shanghai is a "Transformers" and "My Little Pony"-themed hotel. In partnership with Marriott, the three-story-high entertainment facility has 46 themed rooms plus a family entertainment center with
and Robosen. Conveying two different brands with varying fan bases into a hotel wasn't easy, but the outcome was worth it.
"It's going to be superb," says James.
Read more about:
Subscribe and receive the latest news from the industry.
Join 62,000+ members. Yes, it's completely free.
You May Also Like
Loading..