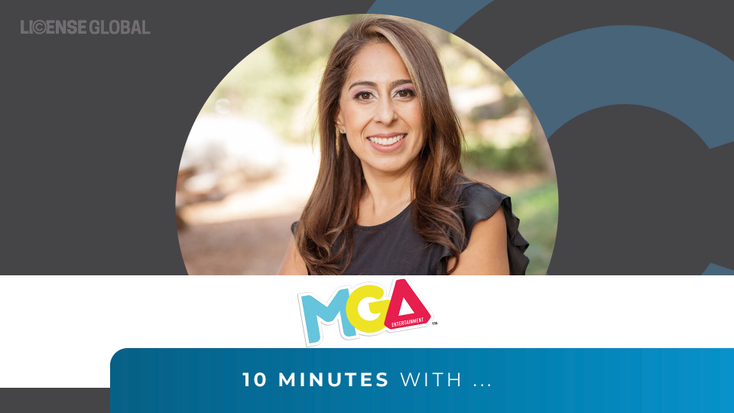 Mindy Puente-Escalera
MGA Entertainment
License Global: LOL Surprise! became almost an overnight success, from its first release in 2016 to becoming one of the most sought-after toys in 2017. What do you thinkwas the secret to that success and what is it about the IP that is so appealing to audiences?
Mindy Puente-Escalera:
From its start just about seven years ago, the
brand quickly became a global sensation as the world's best-selling toys, helping to drive the global unstoppable craze for collectibles. This has subsequently made LOL Surprise! one of the most popular brands in many other categories. The brand first launched with unboxing and surprise as key elements of the brand through toys. This was further amplified with the unboxing phenomenon that swept YouTube during this time. Since then, LOL Surprise! has consistently brought out-of-the-box innovation and newness to both current and new fans worldwide while staying true to its original values of collectability, unboxing and surprise.
Why does the brand resonate
so well with fans in the licensed consumer product space?
Since we launched the brand, the LOL Surprise! Tot (the smaller dolls) characters have exhibited a strong message to kids of play, discovery and inclusivity, no matter their interests, style or personality. In addition, continuing to extend the LOL Surprise! brand experience for fans remains important for its continued growth. Our strategy is directly engaging with new and existing fans through extended storytelling across the LOL Surprise! franchise, whether that be through the dolls, original entertainment properties like LOL Surprise! Winter Fashion Show Movie on
and House of Surprises series on our wildly popular YouTube channel, games like LOL Surprise! Room Makeover or other licensing opportunities such as publishing and location-based events.
The brand has branched out into fashion, gifting and video games. Where have you seen the most success, and have any collaborations surprised you?
It's important to us that the brand continues to have many touchpoints allowing us to engage with our fans. For example, our first live show, hosted during the pandemic, provided families a reason to venture outside their homes and support their favorite LOL Surprise! OMG characters. And this past fall, we sent our LOL Surprise! girls down the Milan catwalk – fashion designers, Casa Preti and Francesca Cottone, used our characters as inspiration for their fashion lines. We were pleasantly surprised with the success we are seeing with our LOL Surprise! Loves Mini Sweets Toy Collection, collaborations with many world-renowned confectionery brands like Hershey's and Jelly Belly Candy Company, and we are extending these collaborations into other categories.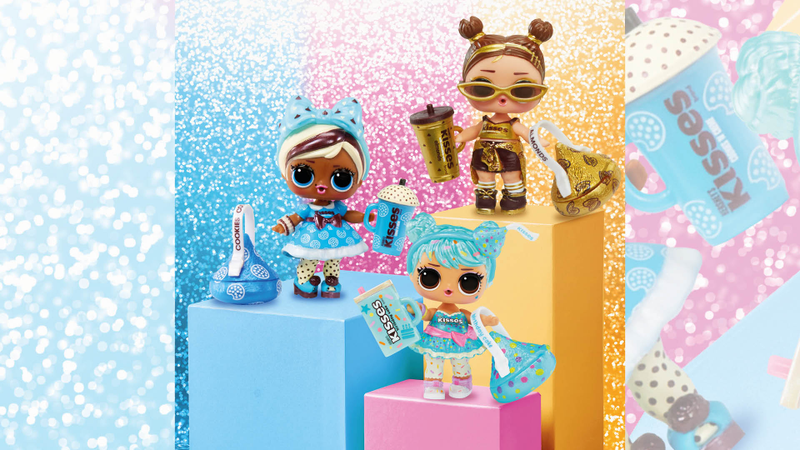 LOL Surprise! dolls, Hershey's Kisses
The Bratz brand has been around a little longer. How do the consumer needs for this IP differ, and how does that shape your licensed consumer products strategy
?
The
brand was launched in 2001 and at the time, was one of the first diverse fashion doll lines on the market, turning the fashion doll category on its head. Over the last 21 years, the girls with a passion for fashion have taken their place in the cultural zeitgeist and, in the last few years, have made an especially large resurgence in fashion and pop culture spaces. Bratz differs from some of our other IP as it appeals to, and is marketed to, a young adult or "kidult" audience who grew up on the brand, which allows us to collaborate with some different categories and partners, including cosmetics, adult clothing and cell phone accessories.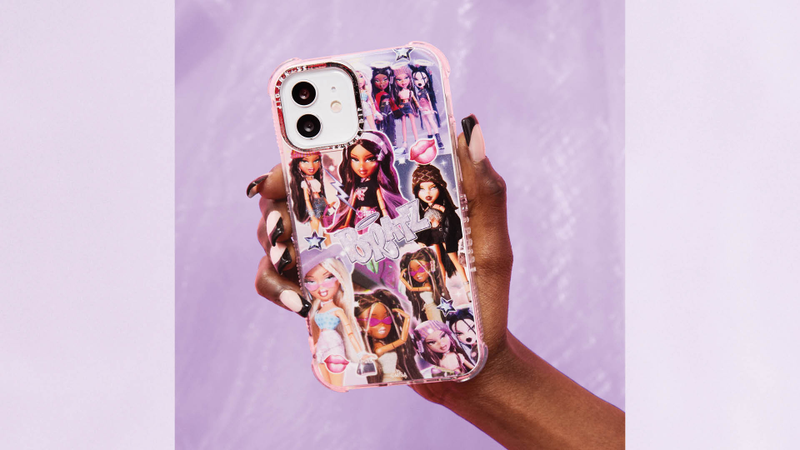 Do you have fans of the IP who have grown up with it, or do you need to evolve constantly to attract new consumers?
Many of our current fans are young adults who grew up with Bratz and played with the dolls when they were younger. Many fans attribute their sense of self-expression and style to their years playing with Bratz and experimenting with fashion in a whole new way. We do continue to evolve the brand to be current and relevant, but never stray from the attitude and DNA of the brand. Remember, the Bratz Pack are the original and only girls with a passion for fashion!
Last month you released a book series based on the Rainbow High IP. What prompted that move into literature, and how was the first book received?
As with our other franchises, it's important to extend the experience for fans of the Rainbow High brand, enabling them to interact with their favorite characters in a multitude of ways. This can be through licensed products, fashions, books, TV series, music and of course the dolls.
The Rainbow High franchise lends itself well to literature and entertainment
– storytelling – as the brand message promotes inclusivity and acceptance and features characters who represent all the colors of the rainbow. The brand was introduced in 2020 with the first line of dolls and was hugely successful, including being named No. 1 New Toy at the 2020 Toy of the Year Awards.
If successful, is this a model you could see replicated across some of your other IPs?
Yes. We have a successful formula with new IP introductions. There are certain core categories to secure placement as we launch a new brand. We call these the "core basics." From there, once we begin to build traction and gain some wins we begin to move into secondary and tertiary categories.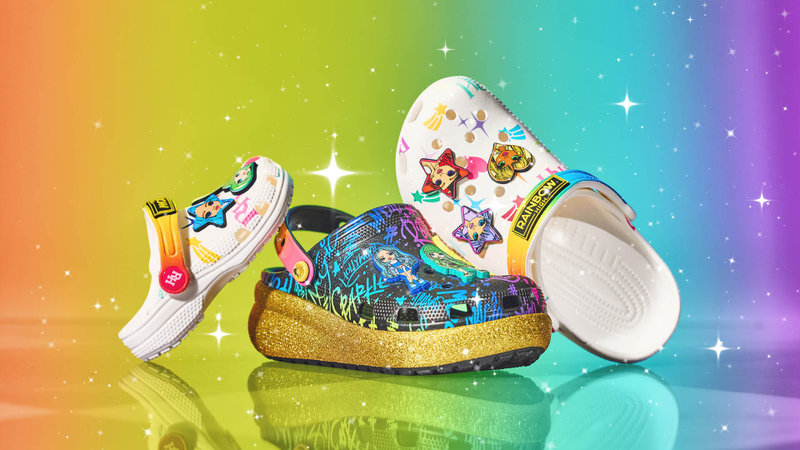 Rainbow High Crocs footwear, FootLocker
Little Tikes brand has existed for much longer and is synonymous with the red and yellow Cozy Coupe toy car. Do you find this helps or creates a challenge when introducing new product lines?
was founded in 1969 and is a leader in active and imaginative play. The Little Tikes brand is one that parents and grandparents have trusted for nearly 55 years, and each generation of kids continues to love. While the Cozy Coupe car is one of the most-recognized toys around the world, we are known for many other products, ranging from outdoor toys to learning toys to roleplay toys. In recent years, we have even extended beyond realistic roleplay into the fantasy space with the Magic Workshop and Adventure Rocket. Outdoor play continues to be a strong category for us with pool floats and swim accessories and we've also branched into other categories including wooden toys and puzzles with the Little Tikes brand.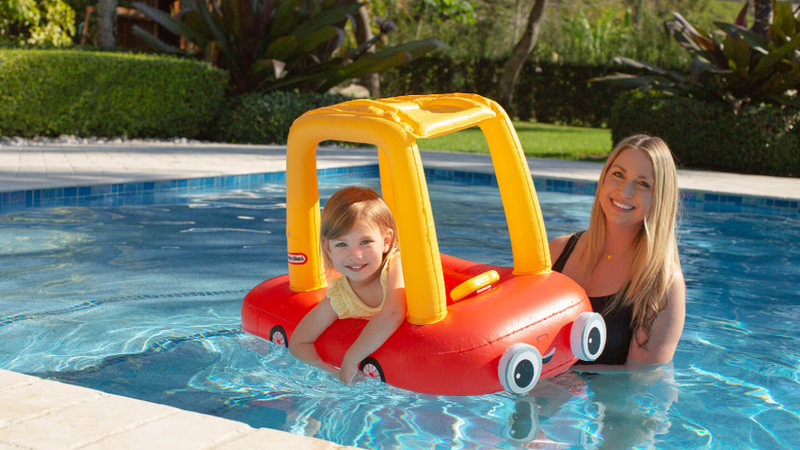 Little Tikes Cozy Coupe Inflatable Floating Car, PoolCandy, MaxStrata
How do you think the licensed toy consumer product market has changed in the past 15 or so years?
There has been a lot of change because of the COVID pandemic – our priorities have shifted and consumer buying habits have changed. And the world has changed in how we consume content, largely impacted by the development of streamers and AVOD. This has changed the way kids and families are watching content, making the strong connection between our entertainment, toy and licensing divisions even more important today. We've also seen explosive growth in the digital games category and feel that this will only continue to grow in coming years, due to this shift in content consumption as well. Lastly, over the past few years we've seen steep growth and interest in brand collaborations which have been very successful to our brands. To continue this trajectory, however, it is critical these collaborations feel organic to each brand.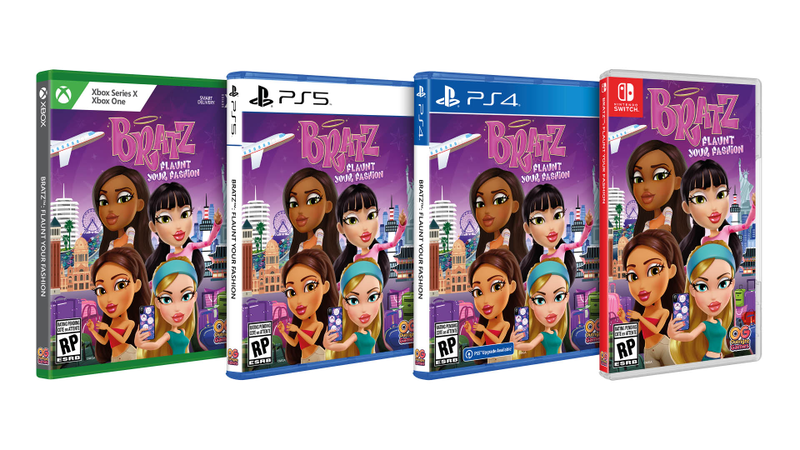 Bratz 'Flaunt Your Fashion' video games
What can we expect from the likes ofLOL Surprise! Rainbow High, Little Tikes, Bratz and Armorsaursover the next 12-24 months? Is there anything you can share?
To ensure
continued success, it is necessary to stay true to our core values, while introducing new and innovative products, brands, experiences and collaborations that cater to evolving market trends and consumer preferences.
Our strategy is to create new stories while maintaining the DNA of each of our brands, eliminating the risk of losing their essence. We are excited about the future of these beloved franchises and are confident that they will continue to engage multiple generations of fans around the world. While we have some exciting new projects launching in 2023 and beyond, many of them are the result of close partner collaborations, and I look forward to sharing them when the time is right.
MGA Entertainment will be showcasing many IPs, including LOL Surprise! Rainbow High, Little Tikes, Bratz and Armorsaurs, at
, June 13-15 at the Mandalay Bay Convention Center in Las Vegas.
Read more about:
Subscribe and receive the latest news from the industry.
Join 62,000+ members. Yes, it's completely free.
You May Also Like
Loading..