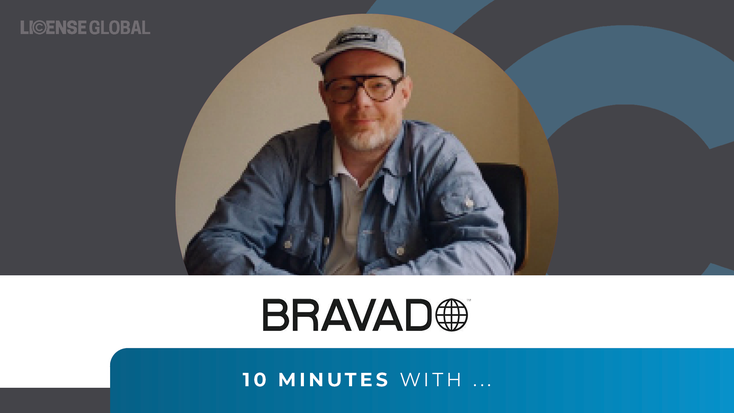 License Global: What are the challenges when it comes to licensing talent, as opposed to fictional IP and, on the flip side, what are the benefits?
Keith Taperell
: I see only opportunities, not challenges, when working on behalf of the music artists across our expansive roster. We have an amazing combination of an engaged and passionate fan base, with committed creative artists where both are looking for a connection. It's our opportunity at
to ensure that we are bringing innovative products and projects to life to meet the expectations of both our artists and fans. The end result is to deliver this connection, and that is the benefit. As it is meaningful and brings everyone together.
Fans consume content and media in vastly different ways from how they did in the past when many of the artists you represent started out. How do you keep up with the current trends to get maximum fan engagement?
We are always looking to create moments and experiences, ones that attract attention and focus
and then amplify. To achieve this, we work on multiple means of engagement across different media. We call on the expertise of our diverse global team, ensuring that we are channeling the zeitgeist and taking this to formats where the fans are to be found or directed to.
This can come to life as digital or physical activations. An example is our recent
Elton John takeover of the Corner Shop at Selfridges
, London. The timing was linked to London dates of Elton John's "Farewell Tour." Here, with the support of Selfridges and our collaboration partners, such as Moet & Chandon, Christopher Kane, Doctor Martens and many more, we created an additional moment and an immersive experience that the fans could interact with, in store and online.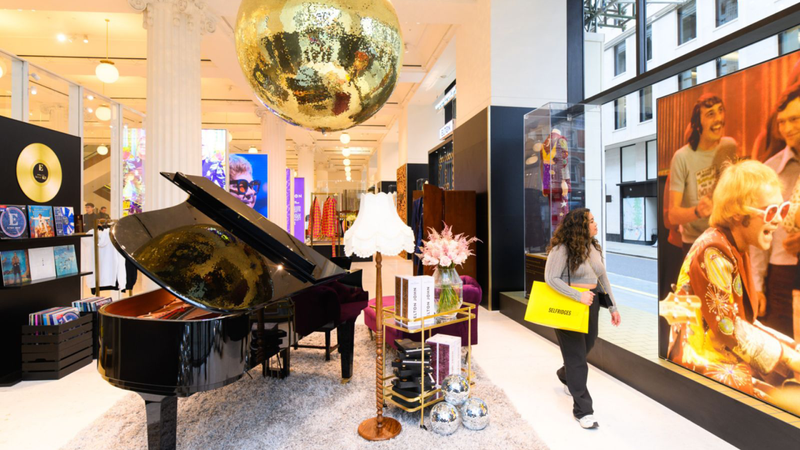 Elton John at Selfridges, Bravado
Nostalgia is a key trend at the moment, especially in the world of entertainment. What do fans want from a piece of music-licensed apparel?
Fashion apparel has always had a cyclical element to it, with trends making a return via inspiration from the past bringing a newly interpreted version to the present. Nostalgia for a fan could be a gig they went to in the 1980s or a gig they went to last week. Nostalgia for the emotional feeling you get at a live event or of listening to your favorite track from your favorite artist. We look to capture that feeling in its physical form.
For an icon artist, that can be a washed garment with a distressed graphic application, bought new but with the look and feel of your favorite band T-shirt that has always been in your wardrobe. For contemporary artists, it could be a heavyweight organic recycled-cotton product with bold neon print graphic hits.
We recently achieved this with the PiL x Supreme collection, paying homage to PiL's "Live in Tokyo" album. Transporting the PiL fan back to that seminal moment in 1983 and introducing Supreme fans to PiL and their impact on the music scene. This collaboration creates a new moment and apparel with an emotive meaning to the fan.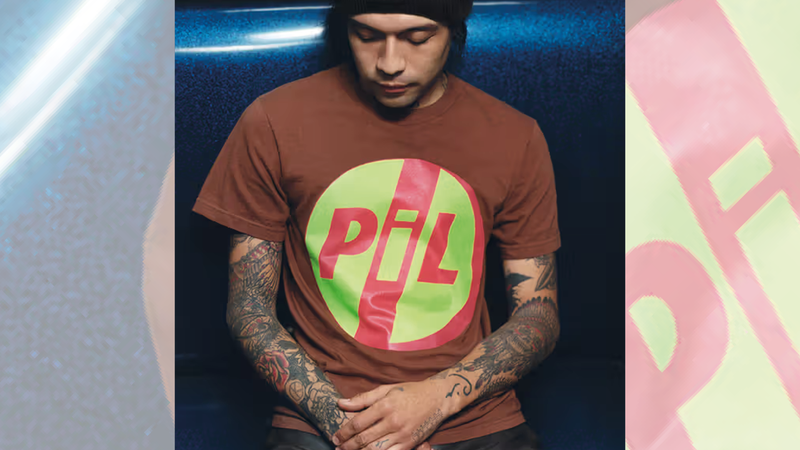 Supreme x Pil apparel, Bravado
How important is it that the artist's authenticity remains center stage and the central focus of any collection?
Authenticity is key to everything we do at Bravado. We work very closely with our artists on each individual project and product. We deliver the artist's vision and narrative in activations, in media and on the product. It is vital that we don't deviate or dilute the artist's brand and that we ensure we are communicating correctly to the fan. A great example of this is the collaboration between The Beastie Boys and Champion Athletic, and how we told the rich history of the band through the product and the in-store activation in Champions' London store.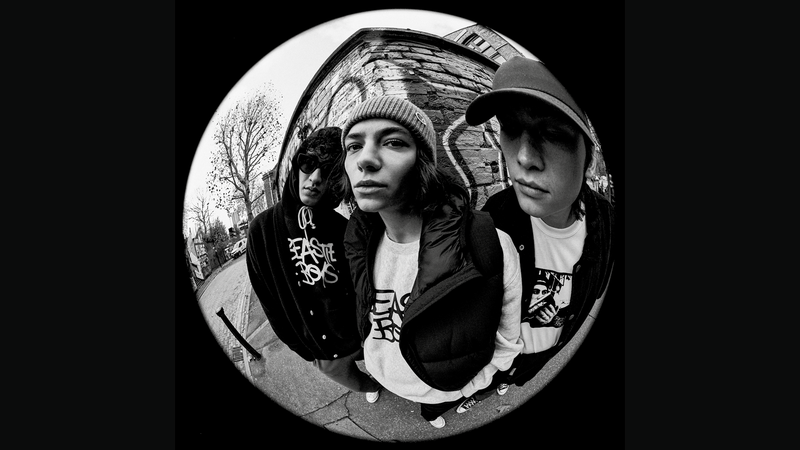 Champion, Beastie Boys Check Your Head 30th anniversary collection, Bravado
You are new in your role; what visions do you have for your approach to licensing and partnerships over the next 12-24 months?
To an extent it's a continuation of the great work and foundation that has already been put in place by the Bravado teams in the U.S., U.K. and across all our international territories. The next stage and evolution of this is to further scale our efforts globally.
We'll be looking at and investing in opportunities to gain greater reach in experiential retail moments and brand collaborations across fashion, streetwear and luxury that we will bring to market.
What are some of the artists and IPs that you are most looking forward to working with?
This is a bit like being asked to pick your favorite child, as we are in the envious position of working with such incredible music artists. I can highlight some, but I won't be able to pay justice to all the artists we are working with.
For this year, we have projects coming out with Blackpink,
, Spice Girls, Jamiroquai, Run DMC and
that are especially noteworthy. As well as continuing to deliver the rich history of
hip-hop in its celebratory 50th year
across all our relevant artists that have made an impact on this musical and cultural genre.
For 2024, I am already working closely with artists such as Lil Wayne, Machine Gun Kelly, Nas and Slipknot and exploring opportunities to bring those cultural moments to the fans.
Find Bravado/
at
, June 13-15 at the Mandalay Bay Convention Center in Las Vegas.
Read more about:
Subscribe and receive the latest news from the industry.
Join 62,000+ members. Yes, it's completely free.
You May Also Like
Loading..