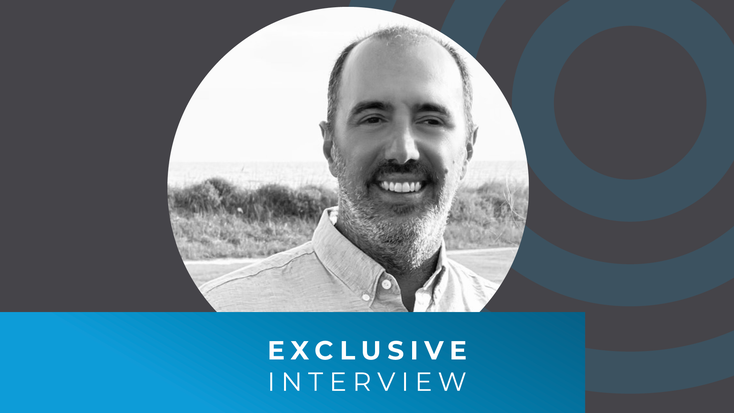 Frank Bartolotta.
Salt + Light
In licensing, music merchandise has reach beyond the merch booth. While it's still de rigueur to buy a musician's branded T-shirt at a concert, not everyone wants to wear a mass-produced tee. Some are looking for more elevated apparel or collectibles that are a focal point of a band's collection. It takes a particular type of person who can reach a band's ethos outside the standard licensed program and turn a new project into an event. For Frank Bartolotta, this type of insight is second nature. 
As senior vice president, brand partnerships and licensing, Universal Music Group, Bartolotta crafted several licensed brand collaborations, like The Rolling Stones apparel collection with New Guards Group/Alanui knitwear and Nixon watches. He was also responsible for the partnership between  
and Los Angeles retailer The Webster and the LA Dodgers, where one-of-a-kind apparel pieces commemorated the musician's career, including a limited-edition Dodgers-inspired bomber jacket that was sold exclusively at The Webster and Dodger Stadium (where there was also an Elton John event night). More recently, Bartolotta strategized the Run-DMC x Burton campaign for a line of snowboards and apparel. This collaboration was particularly special to Bartolotta, since TJ, the son of Run-DMC's DJ, the late Jam Master Jay, is an avid snowboarder with ties to the Burton team.
License
Global spoke with Bartolotta about his launch of Salt + Light (perhaps an agency that will fall on our "Ones To Watch" list in our Top Agents report in 2024?) and recent licensing collaborations.
License Global: What do you hope to accomplish with your agency, Salt + Light? 
Frank Bartolotta: My goal is to create an agency with a boutique approach to bringing IP opportunities. I'm focused on key categories and knowing exactly what an IP is searching for. The objective is to discover new lanes of revenue for our clients that provide amplification for brand longevity.   
What are some of the more notable collaborations you have worked on?  
There are a massive amount of collaborations that will be dropping this year that I'm very excited to see. I'm appreciative and humbled that I was able to bring these opportunities to the artist continuing to help elevate brand awareness. Regarding past collaborations, I'm honored to have been part of the achievements that have helped pave the way for S+L. If I had to pick a few, it probably would be Run DMC x NY Knicks x Chase. That storyline and what we could create for the city were memorable. Having DMC and the Knicks be part of the pizzeria activation truly brought the authenticity to life. I also love the Public Enemy x Element partnership. This was a global launch with [Public Enemy frontman] Chuck D supporting product, charities and messages throughout the campaign.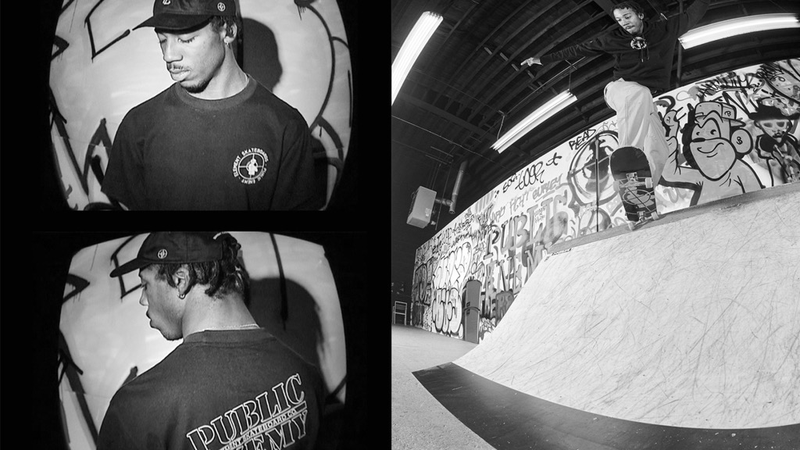 Public Enemy x Element collection.
From your experience, what are the main opportunities facing the global brand licensing industry today?
This is a unique time in the industry, and I'm excited that it allows us to be creative in approaching brands and IP. The continuation of exploring new categories and diversified activations is exciting. It's promising to bring artists opportunities in new revenue streams that allow my clients to grow their brands further.
What licensing categories are the biggest opportunities for brand collaboration in 2023 and beyond?   
The beauty space is important right now, especially if done correctly, where you tap into a marketplace that can connect with the IP. I think you'll see this happen in the alcohol space with meaningful brands as well. As it relates to true collaborations, I'm still of the theory that those most effective taps into community, culture and authenticity. I've been able to activate partnerships that are geo-targeted, as well as create campaigns that have global significance. 
You have represented several musicians from a range of genres. How involved is the artist when you are creating a licensed partnership?  
I always say the partnerships that have proven most successful are always those with artist involvement. It brings credibility to the project. With the amount of bootleg in the market with companies using IP names and likenesses without proper rights, it's important that consumers and fans understand those that are genuine. This can only be done with support from both the brand and the artist.   
What advice do you have for those starting in the licensing industry?  
Do your research. Remember that you're representing a brand and must understand what that brand has done, what they stand for and where they want to go. I've seen brands become so misplaced in this business. If you can stay true and honest to what you can deliver and provide, brands will appreciate you more and in return, you will have a better chance of growing as a company and as a person in this industry. 
Read more about:
Subscribe and receive the latest news from the industry.
Join 62,000+ members. Yes, it's completely free.
You May Also Like
Loading..