The Future of Entertainment: How Technological Advances in Entertainment Will Change Everything
The Future of Entertainment: How Technological Advances in Entertainment Will Change Everything
Leading experts in entertainment discussed how they're paving a way to a new future in a Comic-Con@Home panel.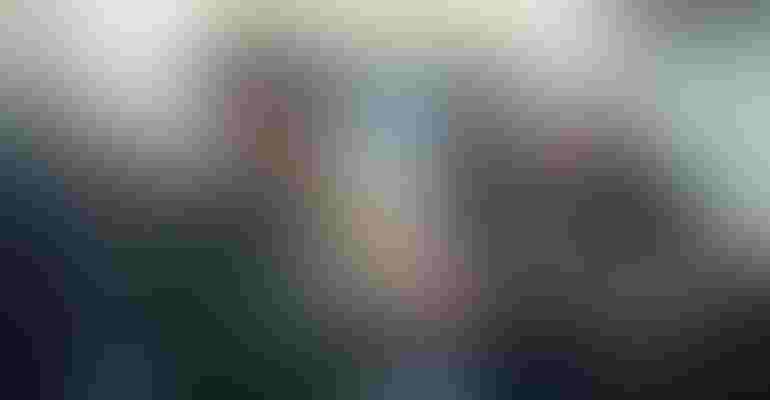 The world constantly shifts its technology. From the newest iPhone hitting the shelves to graphics in video games getting just a little bit better every year, it's hard to keep up with how much the world has changed from technological advances. Now, as time marches on, and during a global pandemic, the entertainment industry is reckoning with how it will move technology into the future and what that will mean for the world.
At this year's San Diego Comic Con, which was held entirely virtually and called "Comic-Con@Home," panelists in tech and entertainment gathered to talk about these rapid changes. The panel called "The Future of Entertainment," included thought leaders from Paramount Pictures, "The Masked Singer," CAA and Steinberg Sports. It was moderated by Travis Cloyd, futurist at FIU, and co-founder, Worldwide XR.
Speakers highlighted the pandemic's immense impact on the entertainment industry—but not in the way many may think. In fact, some of the innovations that executives have come up with have ended up being a net positive – livestreaming events being one of the most positive – with digital concert experiences seen as a growing market.
"[Livestreaming] is a big thing that will carry on even past the pandemic," says Phil Quist, music agent, CAA. "One of our clients, Super M, a K-pop band, did a livestream from Korea and streamed it to the whole world. 75,000 people tuned in and they grossed over 2 million dollars which is more than they would for a regular show. BTS did one this past weekend and sold almost one billion tickets. We'll see virtual beings, avatars, virtual worlds entirely where you can go to a virtual festival for example and interact with other virtual avatars that are tied to real people."
Augmented and virtual reality are set to become a valuable tool in film and television production as entertainment businesses, like set designers, have converted to a digital model for the time being.
"We have a lot of experience building physical sets and now we're building virtual and augmented sets and at the end of the day, my design studio has turned completely into a virtual design studio," says James Pearce Connelly, production designer, "The Masked Singer." "Now we're getting calls from all sorts of different places [to build] worlds for them, already in 3D that can impose right into the camera."
Ted Schilowitz, futurist, Paramount, also expanded upon Connelly's new experiences with set design.
"Everything is dynamic, and we can actually bring that technology literally to the production set," says Schilowitz. "We can feed virtual backgrounds into high resolution LED walls and use that as the lighting source for the characters and as the background which fundamentally looks real to the viewers. A director could say 'hmm those mountains don't look quite right. Could we bring in some other mountains?' A technician could click a couple of buttons, grab a couple of files, 10 seconds later, there's the new mountains. The world of effects is starting to become the world of set design."
Schilowitz also says that certain technological advances in gaming and media, such as a fully-rendered avatars, much like social media phenomenon "Little Miquela," are set to be commercialized within the next five to seven years and could be a huge niche in the consumer product market.
The panelists also discussed just how much entertainment will change technologically and how that will have an eventual impact on society as a whole. From diversity to city maintenance, increased student participation and more, entertainment technology is set to change the world.
Leslie Shannon, ecosystem and trend scouting head, Nokia, discussed a recent experience in Wellington, New Zealand, where she saw the city council begin to use a digital twin to render 3D model of the city they built ten years ago to mark what was going on within the city.
"I think we'll really start seeing a union of the real and the virtual. [Wellington] started using that as the central point where all the different departments of the city council put their information into the digital twin," reports Shannon. "Wellington is a city that is prone to earthquakes and flooding, so they were able to see 'okay, if the water rises due to global warming, what parts of the city will be hit first? Where do we maybe need to build sea walls?' That's the power of moving from data in a bunch of spreadsheets to putting it into something you can touch and feel. You no longer have to have a big sell; you can just show people."
Cathy Hackl, futurist, touched on the importance of keeping this technology in check in order to use it for good.
"When we're thinking tech, we don't only [think about] technology," adds Hackl. "We're think also about the behavioral, the economic and the societal impacts that this technology is going to have."
Regardless of technological advances, human connection will still reign supreme, as nothing can be sold to a consumer without it. Whether it's sports, entertainment, consumer products or something else entirely, that humanity will need to walk hand in hand with technology.
"Reading and getting as much information as you can about what's going on in the world allows you to visualize what the next steps are and imagine a future that's not there [yet]," says Leigh Steinberg, sports agent, Steinberg Sports. "If you're willing to create enough space with another human being and as you move forward with the integration of this technology, you'll have to integrate a lot of thoughts of bright people, but knowing how to get them to open up and express those is a real talent [that will still be needed]."
In order to utilize entertainment technology for commercial growth, businesses will need to use the pandemic and its aftermath to create a happy medium of the in-person experiences we know and love with the virtual experiences we are growing accustomed to. Not only will this create the futuristic products that will bring in revenue, but it can change the world for the better in the long run, just as long as the humanity of the consumer is always put first
Subscribe and receive the latest news from the industry Article
Join 62,000+ members. Yes, it's completely free.
You May Also Like
---