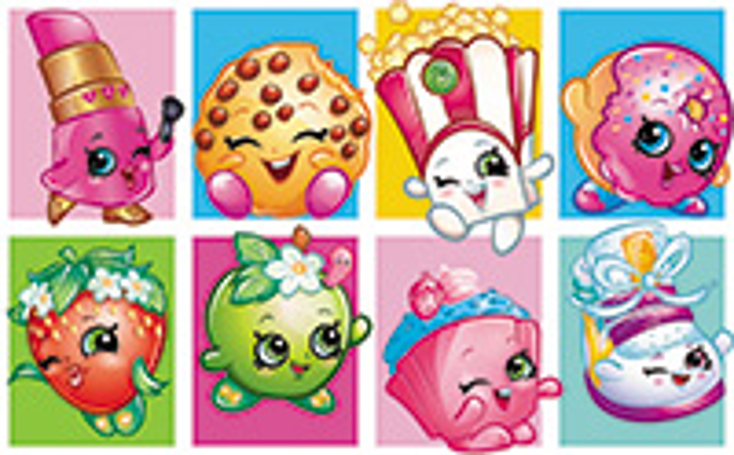 From an increased focus on building 360-degree franchises to a host of major executive moves, here's the news that shaped 2015.
Last year was marked by a series of shifts in leadership among several of the world's top licensors including Disney Consumer Products, Iconix, Sanrio, Warner Bros. Consumer Products and more.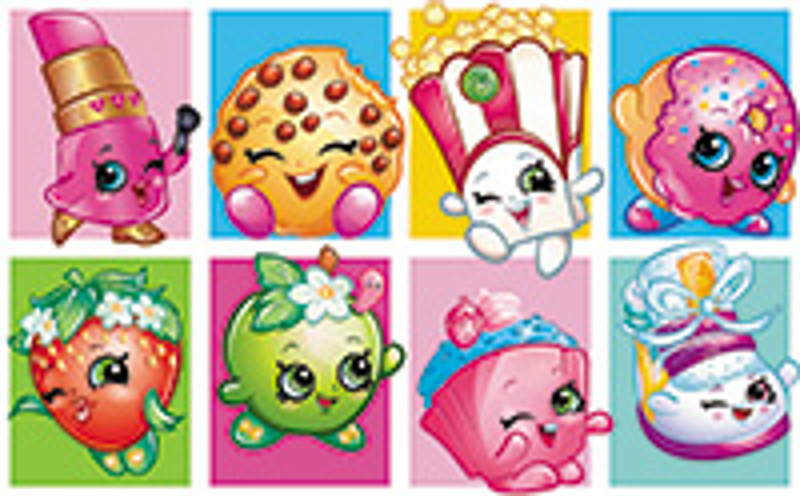 Meanwhile, the much-awaited return of
Star Wars
to the silver screen turned out to be exactly as big of a deal as everyone thought it would be, providing a road map for the successful exploitation of an evergreen franchise. And Disney wasn't the only major licensor to focus on building out its core franchises in 2015, with other content creators following similar models to success (think Universal's reboot of the
Jurassic Park
brand and Warner Bros.' plans for the DC Comics properties).
On the toy front, Shopkins reigned. Sales of Moose Toys' line of collectible, shopping-themed figurines topped $100 million in the U.S. and Canada alone in 2015. As a result, licensees around the world lined up to get on board, creating extensions that ranged from edible food products to apparel.
Movers and Shakers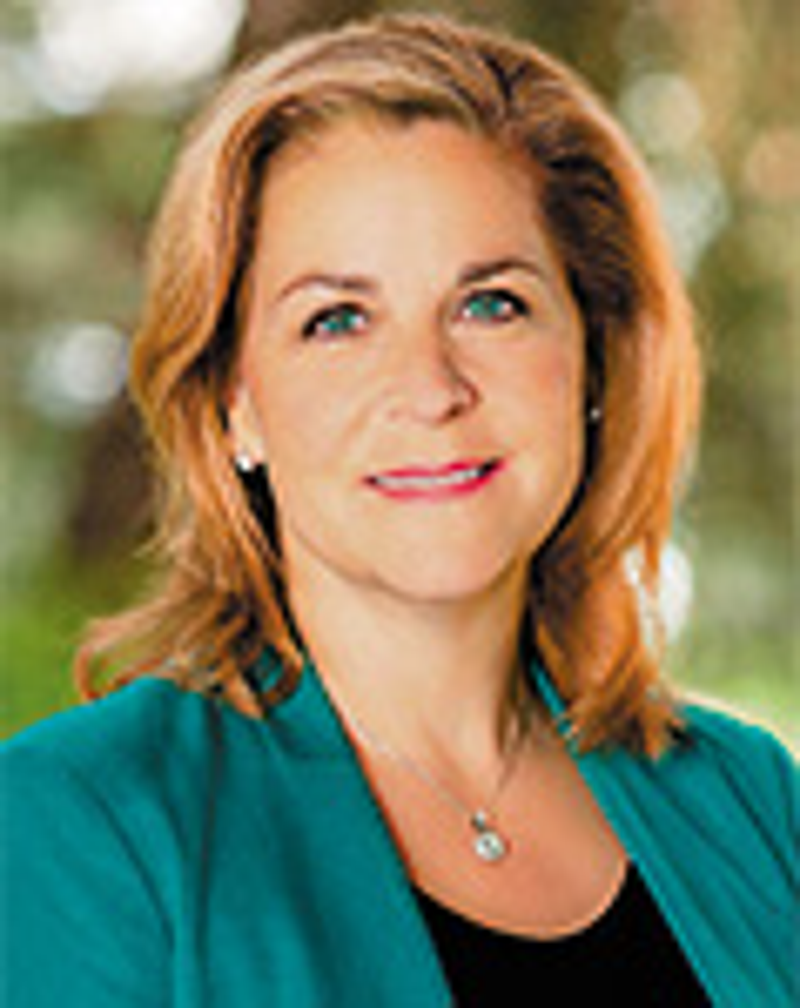 Leslie Ferraro, co-chair, Disney Consumer Products and Interactive Media, and president, Disney Consumer Products
2015 was a year of executive
shake-ups for the world's major licensors, starting at the top with Disney Consumer Products. In May, Leslie Ferraro moved from her position as executive vice president of the Walt Disney Parks and Resorts division to lead Disney Consumer Products, filling the role left vacant by Bob Chapek who took over as chairman of the Parks and Resorts division earlier in the year. (Former Parks and Resorts chairman Thomas Staggs was made chief operating officer of the Walt Disney Company earlier that same month.)
Then, just a month after Ferraro's promotion, the Walt Disney Company announced plans to combine its consumer products and interactive media divisions into one comprehensive unit, Disney Consumer Products and Interactive Media, in order to maximize efficiencies. The new division is being run jointly by Ferraro and Disney Interactive president Jimmy Pitaro.
Here are just a few of the other major executive moves of 2015:
Former Sanrio president and chief operating officer Janet Hsu was appointed chief executive officer of Saban Brands following the departure of Elie Dekel, who helped launch the company in 2010. Dekel stepped down in July to pursue other opportunities.

Brad Globe resigned from his post as president of Warner Bros. Consumer Products in August, a position he held for more than a decade. Last month, after an executive search that lasted four months, it was announced that licensing veteran Pam Lifford has replaced Globe. Lifford brings more than 25 years of experience to the role from companies including Disney and Quiksilver.

Beanstalk named Allison Ames as its new chief executive officer as co-founder and former CEO Michael Stone stepped into the role of chairman. Ames, who has worked at the licensing agency for 18 years, will also retain the title of president.

Pekka Rantala stepped down as the chief executive officer of Rovio in December following a series of cutbacks and a restructuring earlier in the year. Former chief legal officer Kati Levoranta took over the top spot last month, and will lead the company as it readies for the release of its first feature film in May.

Mattel made major moves to reinvigorate its brand last year with several months of executive shuffling that saw the departure of CEO Bryan Stockton, senior vice president of licensing Jessie Dunne and executive vice president Tim Kilpin. New CEO Christopher Sinclair and new president and COO Richard Dickson are leading the charge for renewal, an effort that may already be paying off–Barbie regained her title as the top holiday toy for girls, after being unseated by Disney's

Frozen

in 2014.

Neil Cole stepped down as chief executive officer, chairman and president of Iconix Brand Group, the brand management company that he founded in 2005. The world's fourth largest licensor is currently being led by board member Peter Cuneo, who previously served as president and chief executive officer of Marvel Entertainment, while a successor is sought.
Focus on Franchises
Driven by the need to maintain a 24/7 presence, licensors increasingly looked not just to build brands, but to build franchises.
A key example of this is Disney's work with the
Star Wars
brand, which came to fruition at the end of 2015. Expectations were high for the return of one of the most beloved film franchises of all time, and Disney did not disappoint as
Episode VII: The Force Awakens
barreled past the $1 billion mark at the box office faster than any other in film in history.
And that's only the beginning. The studio plans to release a new
Star Wars
film every year from now until 2020 in addition to efforts in other arenas including television, live events and, of course, a wide array of consumer products.
While
Star Wars
stole the show later in the year, other major franchises made headlines earlier in 2015, particularly at the summer box office.
Marvel's Avengers: Age of Ultron
continued to prove the power of the superhero genre, bringing in $1.4 billion worldwide, while Universal's reboot of the
Jurassic Park
franchise,
Jurassic World
, topped both domestic and international charts with $1.6 billion in box office sales worldwide. Universal had two other major franchises hit it big last summer, as well–
Furious 7
and
Minions
, both of which have proved their staying power through several box office seasons and successful, long-standing consumer products programs.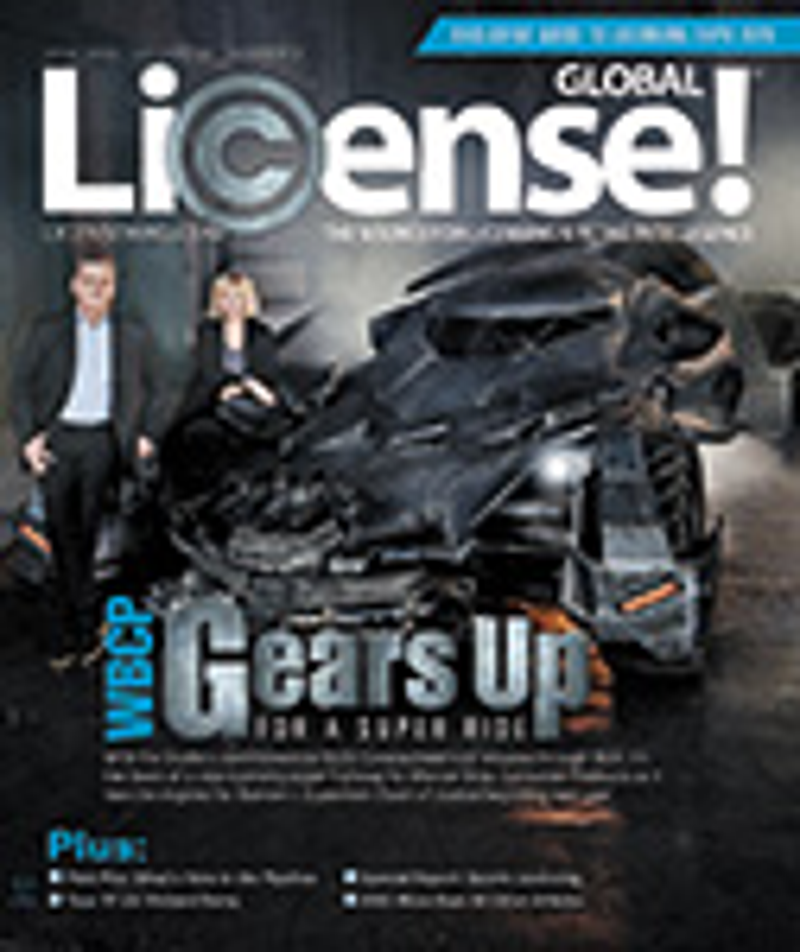 In a similar strategy to Disney, Warner Bros. also plans to keep theaters well stocked with DC Comics content for the foreseeable future. The studio is planning 10 films between now and 2020, the first of which will be
Batman v Superman: Dawn of Justice
this March. This is in addition to other DC content including TV shows, shorts and games, as well new animation content for other evergreen franchises including "Looney Tunes" and "Scooby-Doo" and new attractions and content for the
Harry Potter
brand. And all of this entertainment will be supported by global licensing initiatives from the company's more than 3,700 active licensees.
Of course franchises aren't the sole purview of the studios. Nickelodeon named Chris Viscardi to the newly created role of senior vice president of content development in its Franchise Properties division, to oversee the creative direction of its key brands such as "Teenage Mutant Ninja Turtles," "SpongeBob SquarePants" and "Dora the Explorer."
Meanwhile, Hasbro, which has already seen great success translating its classic toy franchises into entertainment mainstays (think "My Little Pony" and
Transformers
), announced a new partnership with Paramount in December to bring five more of its brands to the big screen–G.I. Joe, Micronauts, Visionaries, M.A.S.K. and ROM.
In a similar move, video game company Activision Blizzard launched its own in-house studio to create film and television content based on its library of properties including "Skylanders" and "Call of Duty."
Clearly, the new M.O. for successful licensors in today's fast-paced market is the proliferation across genres, formats and product categories of a few, key evergreen brands.
The Year's Biggest Buys
Perhaps the biggest acquisition of the year was Sequential Brands Group's purchase of Martha Stewart Living Omnimedia, which brought together the world's No. 35 and No. 55 licensors (according to
License! Global
's annual Top 150 Global Licensors report). MSLO will add a new vertical to Sequential's platform that is expected to generate approximately $4 billion in annual global retail sales.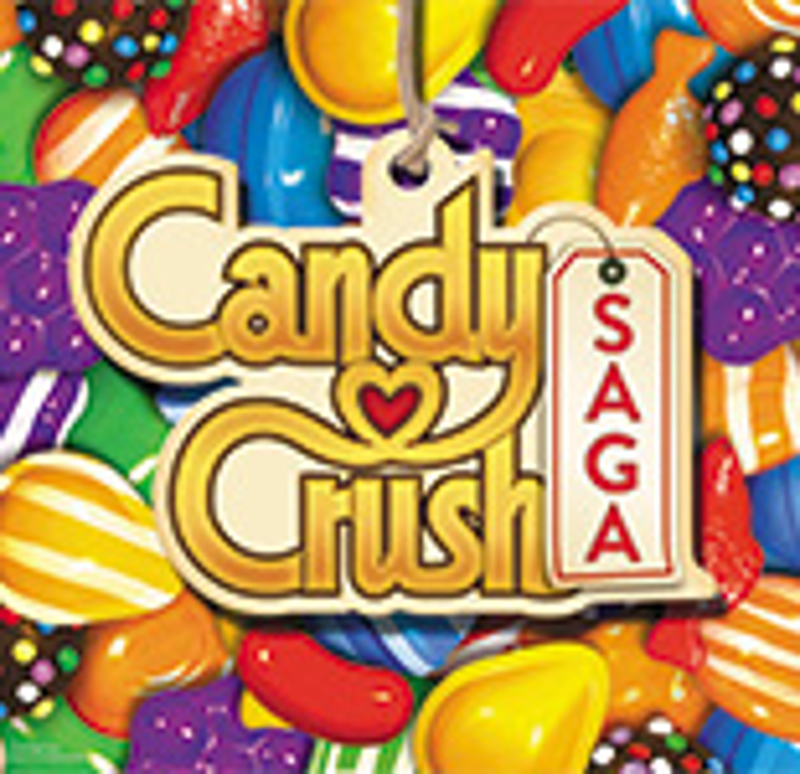 In 2015, Sequential also bought the apparel brand Joe's and took a 62.5 percent majority stake in the Jessica Simpson brand from the Camuto Group.
The apparel sector was rife with ownership changes in 2015. Saban added to its burgeoning portfolio of lifestyle brands when it bought the Australian surf brand Piping Hot in March, Cherokee acquired the casual lifestyle brand Everyday California and Authentic Brands Group bought the American fashion label Jones New York.
In a completely different sector, gaming company Activision bought "Candy Crush" creator King Digital Entertainment for a staggering $5.9 billion. With the acquisition, Activision Blizzard, the No. 107 largest licensor in the world, has taken a foothold in the mobile gaming space. The new, combined company's portfolio will include two of the top five highest-grossing mobile games in the U.S. ("Candy Crush Saga" and "Candy Crush Soda Saga"), the world's most successful console game franchise ("Call of Duty") and the world's most successful personal computing franchise ("World of Warcraft"). Then in early January, Activision bought Major League Gaming, which develops live gaming events. The purchase not only adds live streaming capabilities to Activision's roster, but also furthers the company's plans "to create the ESPN of e-sports," according to Bobby Kotick, chief executive officer, Activision Blizzard.
Other Big Moments from 2015:
Shopkins storms shelves

–Moose Toys' collectible brand Shopkins became a global toy phenomenon and continually added to its roster of licensees in Europe and North America throughout 2015. Since launching in June 2014, more than 207 million Shopkins toys have been sold worldwide.

Frozen

sweeps LIMA Licensing Awards

–It's no surprise for anyone who followed retail trends in 2014 that Disney's

Frozen

took home the top honors at the International Licensing Industry Merchandisers' Association's annual Licensing Awards in June, and gave wins to partners such as Kohl's and Jakks Pacific.

LEGO unveils virtual toy system

–There was no end insight for the toy company's resurgence, with LEGO implementing major expansions to production facilities in order to keep up with growing demand. (Demand was so high in fact that there was a product shortage in some European countries during the holiday season.) And as if its core building set business wasn't enough, the company launched a new virtual toy system, as well. "LEGO Dimensions" merges video games with classic LEGO gameplay, giving the toy company a solid presence in the booming toys-to-life category.

Authentic Brands Group builds a brand powerhouse

–Since its launch in 2010, this brand management company has grown to encompass 27brands with close to $5 billion in retail sales. Acquisitions in 2015 included the IP of basketball legend Shaquille O'Neal, lingerie brand Frederick's of Hollywood and American fashion label Jones New York, as well as a deal with the production company Warrior Poets to create entertainment projects based on its portfolio and a global representation deal for the Michael Jackson brand. This explosive growth illustrates the strength of the brand management model, which has contributed significantly to the expansion of the brand licensing sector over the last decade.

IMG reigns as Top Licensing Agent–

The world's largest licensing agency was at the top of its game, bringing in $8.3 billion in retail sales of licensed merchandise across a diverse roster of clients that continues to grow. New additions in 2015 included Laughing Cow, the fashion label Joyrich, the vitamin drink mix Emergen-C and expanded representation agreements with

National Geographic

and

Cosmopolitan

magazines. The company even bought the bull riding circuit Professional Bull Riders, strengthening its foothold in the live events space.

FAB NY exec to lead dELIA*s comeback

–After teen retailer dELIA*s filed for bankruptcy in December 2014, Steve Russo, founder and CEO of accessories licensee FAB NY, bought the defunct brand and re-launched it as an online-only outlet in August.

MGA re-launches Bratz

–Following a prolonged legal battle with Mattel and brand image challenges, MGA Entertainment overhauled and re-launched its popular girls' doll brand Bratz, and quickly followed the launch with plans for a range of brand extensions.
Subscribe and receive the latest news from the industry.
Join 62,000+ members. Yes, it's completely free.
You May Also Like
Loading..