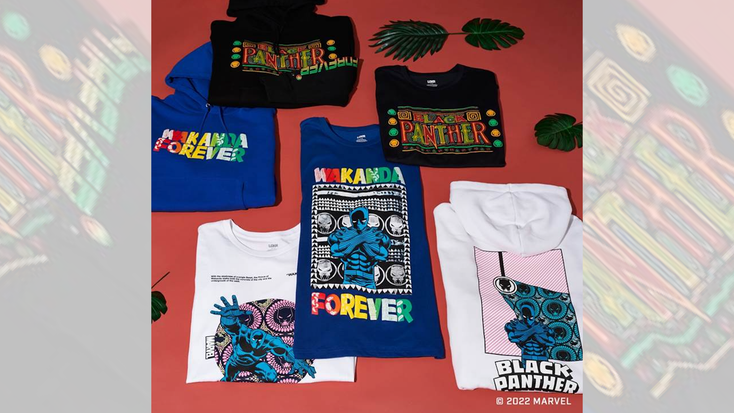 "Black Panther" Studio One Eighty Nine collection.
Studio One Eighty Nine
To most who know me, it's no secret that I'm a self-avowed uber-nerd of the Marvel Cinematic Universe. It's the reason you'll find me writing about
,
, citing the latest Marvel licensed-product launches and looking forward to all the new
yet to come. I'm not alone as a mega MCU fan; we are legion, and we're quite willing to shell out cash for some Marvel consumer products. It's one of the reasons License Global placed
first in its annual
with sales of about $56.2 billion in 2021.  
The MCU is certainly vast, with plenty of superheroes and subsequent licensed consumer products that would make great gifts this holiday season. But perched securely at the top of the list, hanging by a mighty web is, of course, Spidey. It's tough to deny that
is the most popular superhero in the world, from any comic, anywhere. Aside from movies that have grossed over $8.2 billion according to Box Office Mojo, Business Insider
reported that Spider-Man had over $1 billion in global retail sales in fiscal 2014.  
A quick internet search will show how ubiquitous the swinging arachnid guy is. If you're buying for a Spider-Man fan, you can literally outfit an entire bedroom with anything from a night light to a complete furniture set, pajamas and a table lamp. Sweet dreams, Peter Parker.  
But several Spider-Man products are at the top of everyone's lists. A recent
feature looking at the hot toys for this season featured the Toys"R"Us mascot, Geoffrey's, hot toy list, featuring Spider-Man Ultimate Web Guitar coming in at No. 5. And Spider-Man also spun his way onto
with a Spider-Man 12" bicycle. 
The Rise of Wakanda 
But if you really want to give out some gifts that are both "Marvelous" and timely, this season, Black Panther items are the way to go. According to Rotten Tomatoes, Marvel Studios' "Black Panther: Wakanda Forever" was No. 1 for the three straight weeks, with no sign of falling from that perch anytime soon. After continued success over the five-day holiday weekend, total ticket sales were reported to be $367.6 million. That kind of success in theaters just naturally translates to a desire for tie-in consumer products. For kids or collectors, check out
line of collectible dolls based on characters from the film. Dr. Lisa Williams, founder, World of EPI, designed the Fresh Dolls Fierce collection in collaboration with
to bring the warrior characters from "
Wakanda Forever" to life.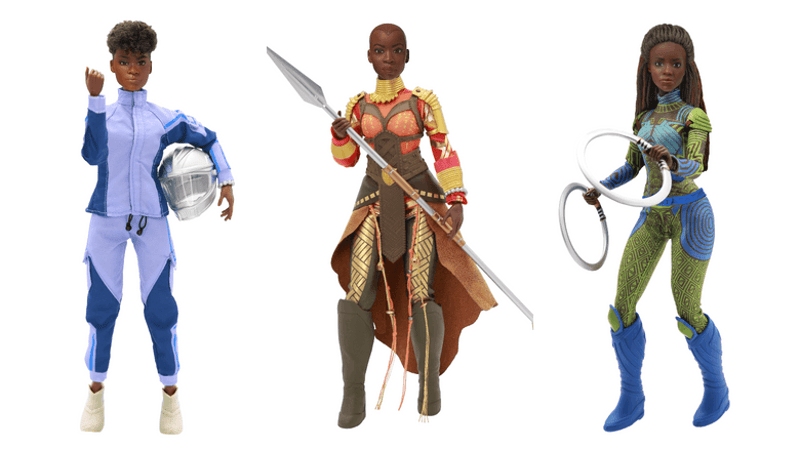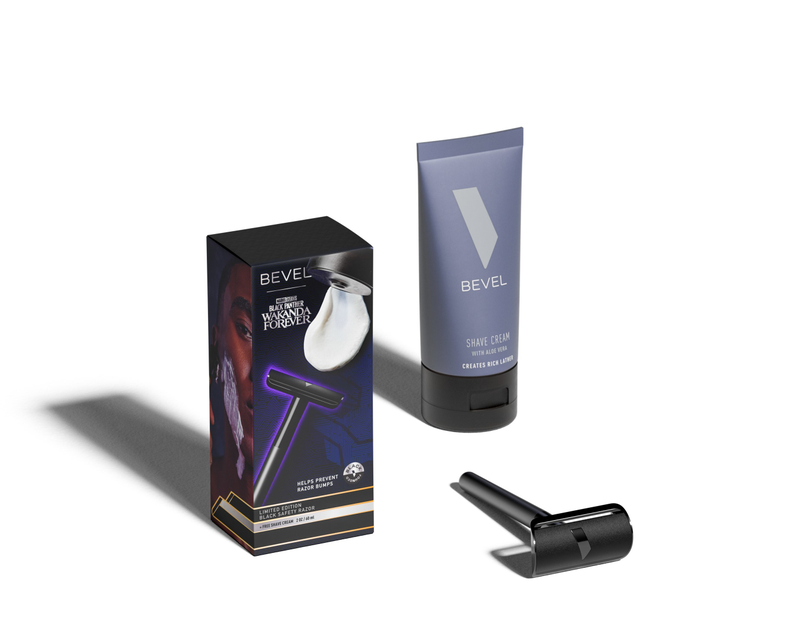 If your wish list includes Marvel and clothes, you can't go wrong with the new limited-edition collection of "Black Panther" apparel that Foot Locker recently debuted. Created by Studio One Eighty Nine, a fashion social enterprise based between the U.S. and Ghana, the collection includes motifs of the "
" Super Hero, which first debuted in 1966. The collection features hoodies and T-shirts inspired by the cultural history of Africa.  
Going from Glitz to Glam  
For me, the penultimate Marvel franchise is "The Avengers," with its outstanding collection of Super Heroes … and villains. So, if money is no object, it's time to start collecting Infinity Stones. In October,
and East Continental Gems announced the launch of a new
Infinity Collection of Gemstones
, the Genesis Series – the first Stones comprise real gems that fans and collectors can purchase. East Continental Gems curated the collection, starting with the Reality Stone, a red ruby. The remaining five stones will follow, and anyone who buys all six of the bobbles will be eligible to purchase a hand-crafted Infinity Gauntlet to house all the stones. If this is on your wish list, you better have been extra nice, as the 300, limited-edition Reality Stones have price tags ranging from $1,500 to $20,000 a pop.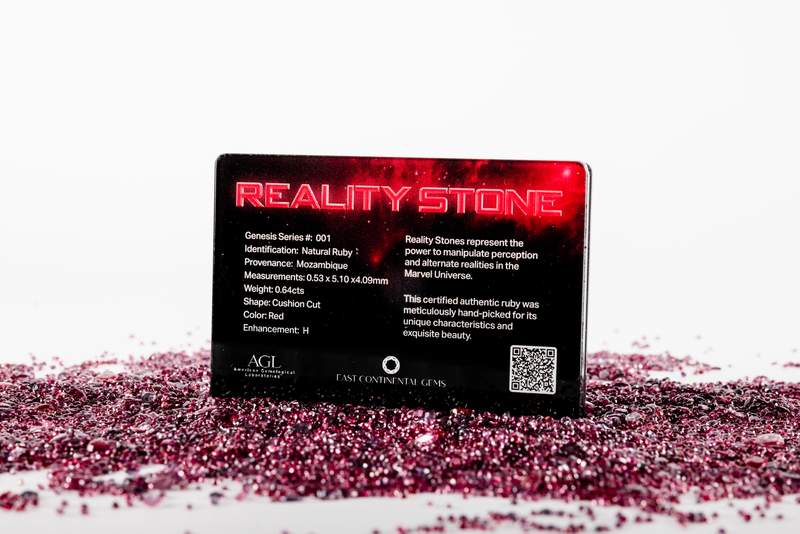 Read more about:
Subscribe and receive the latest news from the industry.
Join 62,000+ members. Yes, it's completely free.
You May Also Like
Loading..