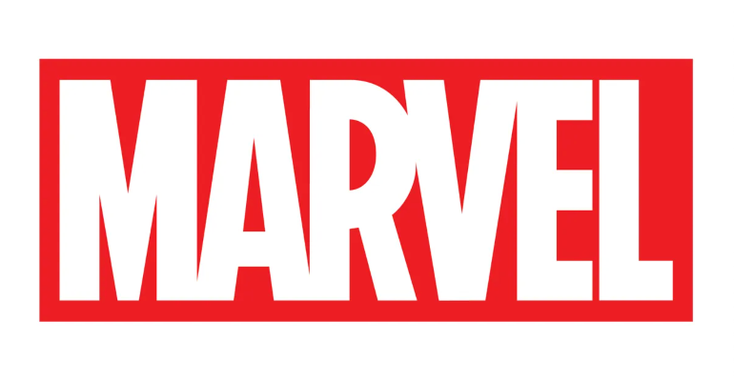 "Avengers: Endgame" dramatically altered the Marvel Cinematic Universe (MCU) by breaking apart the Avengers team either through death or attrition. Iron Man sacrificed himself for the greater good, as did Natasha Romanov (Black Widow), while Captain America (Steve Rogers) retired to an alternate time to reunite with his one true love, Peggy Carter. Since then, Marvel fans have turned to Disney+ to feed their hunger for entertainment (and of course, licensed merch).
"WandaVision," the wildly successful limited series, allows viewers to see what happens to Wanda Maximoff, while also leaving us with a teaser that Vision (who dies in "Avengers: Infinity Wars") may return while giving collectors some cool White Vision action figures. But one new  Disney+ series is significant not just for maintaining MCU fan engagement or marketing new toys and collectibles. It's also important for adding another level of much-needed diversity to the MCU.
According to
, as of 2018, if you look at the major
characters in the Marvel films, the MCU is 61 percent White and 20 percent Black. So, the Avengers franchise was significant for bringing a Black superhero to the big screen in a big way. Black Panther was not only the first Black superhero in mainstream comics, the 2018 film also broke barriers and smashed
.
The success naturally led to a massive amount of "Black Panther"-licensed merchandise. After "Black Panther," Marvel partnered with Lexus for a "Black Panther"-themed car, and with Funko and BoxLunch for menswear, accessories, jewelry and collectible bobbleheads. Kohl's, Hot Topic and Walmart are just a few stores where you can stock up on "Black Panther" clothing. But the untimely passing of Chadwick Boseman (T'Challa/Black Panther) in August 2020 has delayed the release of a sequel. Rather than recasting his character, the rumor is that T'Challa's sister Shuri (played by Letitia Wright) will be taking over as the Black Panther. This makes establishing a new Black male superhero a major MCU priority.
Enter "The Falcon and the Winter Soldier." When Captain America (Steve Rogers, played by Chris Evans) hands his shield to Sam Wilson (Falcon, played by Anthony Mackie) in "Avengers: End Game," the question of who would become the next Captain America in the MCU seemed to be effectively answered. Comic book fans know that historically, both Bucky Barnes (The Winter Soldier, played by Sebastian Stan) and Wilson had taken on Cap's mantle through the years. Rogers giving the shield to Wilson is very much a passing of the baton. That being the case, there might not have been many surprises in the new Disney+ series. However, Wilson, while not a wholly reluctant hero, is definitely resistant to take over the high-profile role of the esteemed Captain America. Why is Sam so hesitant? Obviously, a big part of his unwillingness stems from both loyalty to Steve Rogers' memory as well as feeling less worthy than Rogers. Rogers was, after all, the moral compass of the Avengers, and one of the few people who could lift
Mjolnir, Thor's hammer. Sam is also discouraged by Isiah Bradly, himself a former Black super soldier, who tells Sam, "They will never let a Black man be Captain America."
Eventually, Sam comes around, becoming not only the next Captain America, but the first Black Captain America. In these times when diversity is in the near-daily spotlight, a Black Captain America is immensely important. Anthony Mackie (The Falcon and now Cap) is keenly aware of this. Making the rounds of the late-night talk shows, he spoke about the significance of having a Black Captain America. Mackie told Trevor Noah of "The Daily Show," "It gives a younger generation a different perspective and a different way to look at the world." He said something similar when he spoke with Stephen Colbert on "The Late Show" when he said becoming the first Black Captain America was "humbling." He especially understands the import the role has for children. "There is that significance to little kids around the world," says Mackie. Colbert was able to surprise Mackie by bringing out the brand-new action figure depicting Mackie as the new Captain America, which is sure to find its way to those kids in the weeks and months to come.
If fans had any doubts as to whether this new depiction had a future, they only needed to stick around through the end credits (as all good Marvel nerds are trained to do) and see the "The Falcon and the Winter Soldier" logo transformed into "Captain America and the Winter Soldier," a clear indication not only of a second season, but of new licensing opportunities. Marvel has already begun transforming banners and logos across the internet to reflect Sam Wilson as Captain America. Cap's franchise also takes on a new look with a radically updated costume that should play well in the licensed product marketplace. Almost immediately, Disney had more than 30 "Captain America and the Winter Soldier" licensed products available, including Funko Pop! Bobbleheads, Hasbro Captain America shields, Otterbox phone cases and a large variety of clothing. Retailers like Target, Walmart, GameStop, Best Buy and Amazon have all added additional licensed toys since the series ended. While fans can find T-shirts and other clothing items at Kohl's and Old Navy. And plans are already in the works for "Captain America 4," which means more diversity and licensing opportunities await.
Read more about:
Subscribe and receive the latest news from the industry.
Join 62,000+ members. Yes, it's completely free.
You May Also Like
Loading..