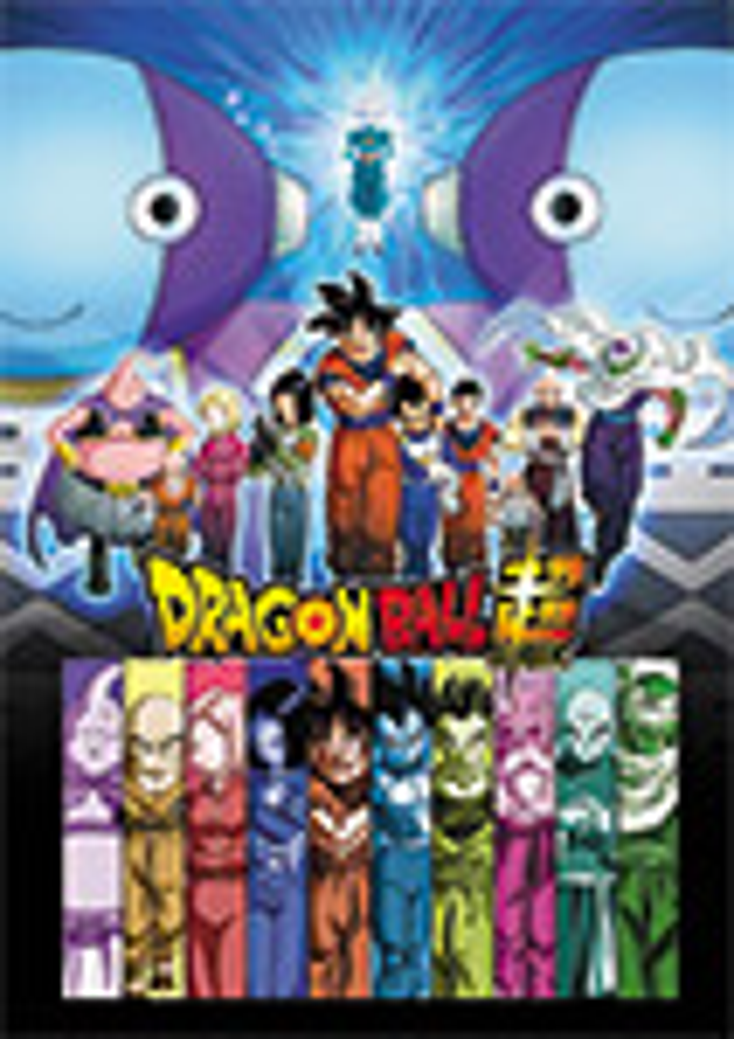 What used to be a niche market is burgeoning into a worldwide sensation, with consumers of every age seeking out merchandise based on their favorite anime brands.
Entertainment licensing has always been known as the strongest, largest sector in the industry, accounting for 45 percent ($118.3 billion) of licensed merchandise in 2016, according to the International Licensing Industry Merchandisers' Association's (LIMA) 2017 Global Licensing Industry Survey. The smaller, niche segment of the entertainment sector known as anime, the Japanese storytelling and animation style, has been climbing the ranks throughout the years, and is quickly becoming a pop culture sensation worldwide.
Anime's rapid rise in popularity has prompted companies like Toei Animation, Viz Media and Level-5 abby to step up their game in both North America and Europe, meeting fans' needs with a robust assortment of products and experiences that speak to their relationship with these niche brands.
"Anime is stronger than ever as an international category," says Colin Decker, chief operating officer, Crunchyroll, an online platform for Japanese anime. "Importantly, this is driven by
the community around anime more so than any given hit title. Being an anime fan is a lifestyle, and it is growing at a strong pace internationally as we roll out more and more ways to engage fans online and in person.
"The anime industry tends to defy expectations," continues Decker. "There are fans at every age level with a concentration between 18-34. We find that anime is also remarkably evenly distributed across gender–roughly 55 percent male and 45 percent female."
The vast majority of anime content, both in TV and film form, originates from Japan, so in order to bring this content to Western markets, many companies work directly with global video-on-demand platforms, regional TV networks and other distributors. Popular series like "Death Note," "Naruto" and "One-Punch Man," among others, are currently streaming on Netflix in the U.S.; while other programs like "Dragon Ball Super" and "Tokyo Ghoul," among others, are airing on Turner's Adult Swim in the U.S., developing large fanbases in the process.
"There is a strong resurgence of anime in many countries outside of Asia right now," says Aadil Tayouga, licensing and retail manager, EMEA, Viz Media Europe. "It's definitely growing, with more series on free TV and VOD platforms, and more Japanese films getting top prizes in international film festivals."
Looking toward the future, Tayouga says, "VOD should be where anime will grow the most–on platforms like ADN (our own VOD platform we operate with Media Participants), Crunchyroll, Netflix and possibly Amazon. VR should also be an interesting new platform."
In fact, anime-specific streaming services like Crunchyroll view traditional streaming services with anime content as helpful to the industry as a whole, instead of competitive.
"We view the mass market streaming services as complementary," says Decker. "If someone discovers anime on one of those services and wants to go deeper, we know they will do it on the only service with the best content, a huge library and in a community of like-minded folks."
As this fanbase continues to grow, the demand for merchandise has also increased, and one of the biggest players within the anime sector is Toei Animation, which ranks as the No. 28 largest licensor in the world with $2.5 billion in retail sales in 2016, according to
License Global's
annual Top 150 Licensors report. The anime giant is known for series such as "Dragon Ball," as well as its spin-offs "Dragon Ball Z" and "Dragon Ball Super," "One Piece," "Sailor Moon" and "Saint Seiya."
Toei began introducing its properties to new markets in the late '90s and early 2000s. Today, the company boasts an expansive, worldwide licensing program that covers multiple categories. Recent deals for the company include Undiz for a line of "One Piece" underwear for both boys and men; Dolci Preziosi for "Dragon Ball Z" and "Dragon Ball Super" confectioneries; Boston America for "Dragon Ball Z" candy; Bioworld, Great Eastern and JCorp for "Dragon Ball Z" and "Dragon Ball Super" apparel; Everything Legwear for socks based on the "Dragon Ball" and "Sailor Moon" franchises; Funko for figurines; Hachette for 2018 diaries inspired by "Saint Seiya"; Teknofun for "Dragon Ball Z" and "Dragon Ball Super" electronics; and La Fee Sauvage for a "Sailor Moon" symphonic concert, among many others.
Toei Animation has also signed Cinedigm as its DVD partner for the classic "Digimon" series. Shout Factory is on board for
Digimon Adventure Tri
DVDs, and three more movies are slated to hit U.S. theaters in 2018.
In the coming year, Toei will continue to focus efforts on growing its "Dragon Ball" and "Sailor Moon" franchises worldwide, as well as its "Saint Seiya" franchise across Latin America, Europe and China. Furthermore, the company has experienced incredible growth in the gaming category, including for both mobile and video games, and will release "Dragon Ball Fighter Z" this January.
Viz Media is also making waves in the industry. The company's North American division broke into
License Global's
Top 150 Licensors ranking last year, coming in at No. 150 with $60 million in licensed retail sales from properties like "One-Punch Man" and "Naruto Shippuden: Ultimate Ninja Storm." Viz Media Europe also licensed Level-5 abby's "Yo-Kai Watch" in Europe, Russia and Africa.
In the past year, Viz has seen positive results from "Yo-Kai Watch" among kids and from "Death Note" among teens and adults. For "Yo-Kai Watch" specifically, Viz has secured 130 licensees across Europe spanning toys, publishing, FMCG, promotions and apparel.
Looking ahead, Viz Media Europe is set to focus on the retail development and brand management of season three of "Yo-Kai Watch," which includes a new toy line from master toy partner Hasbro, a new video game from Nintendo and a robust retail activation plan.
Another company benefitting from the recent popularity of anime is Level-5 abby, which is known for cross-category brands like "Professor Layton's Mystery Journey," "Inazuma Eleven" and, as previously mentioned, "Yo-Kai Watch." However, unlike other traditional anime brands, Level-5 often builds its brands extensively across multiple platforms including TV, gaming and publishing,
"Anime's appeal translates across many platforms, in particular TV, gaming and publishing. Anime IP has an instantly recognizable and cohesive look, compelling story arcs and tend to be supported by heavy marketing, particularly in years where new video game platforms launch," says Sandrine de Raspide, senior vice president, licensing and marketing, Level-5 abby. "Our challenge is to grow anime content beyond its core fanbase, into wider audiences and products, and migration will only happen by adjusting our creative and marketing to fit the environment. There's not lack of quality assets and content from Level-5 abby, surging from the game, manga and animation, but we need to adapt or create wholly new assets for consumer products while always staying true to our DNA."
Heading into 2018, Level-5 is gearing up to launch three properties–two new installments from the classic franchises "Inazuma Eleven" ("Inazuma Eleven Ares") and "Professor Layton" ("Layton's Mystery Journey: Katrielle and the Millionaires' Conspiracy"), as well as a new series called "The Snack World."
For "The Snack World," Level-5 has partnered with Asmodee to distribute branded toys in the U.K. and Eire, France, Benelux and Scandinavia. The range was unveiled at the Deauville Toy Fair in France in November.
"To me, anime represents a unique community of fans across the world, even if it is still considered a bit niche in some territories," says de Raspide. "[The anime] community has a great influence as a consumer and there are definite parallels to comic book followers a couple of decades ago. Just as U.S. comic books broke into the mainstream, I believe we're about to see anime and manga reach a much wider audience (probably with some help from gaming), just like American comic book characters and storylines became a staple in mainstream entertainment through movie releases at the turn of the century."
Read more about:
Subscribe and receive the latest news from the industry.
Join 62,000+ members. Yes, it's completely free.
You May Also Like
Loading..