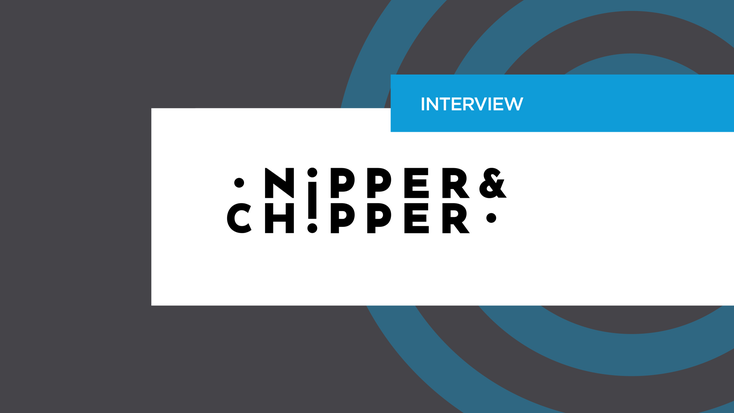 After being the mascots of the RCA consumer electronics brand, Nipper and Chipper are now the head of their own brand.   
The story of Nipper, the iconic dog at the heart of Francis Barraud's painting "His Master's Voice," started when the artwork was acquired by the Gramophone Company and its U.S. affiliate, the Victor Talking Machine Company, in 1899 and became brand mascot for the companies. The two brands would later be known as RCA Victor and HMV, both bringing the image of Nipper into their logos.   
In honor of National Pet Parents Day, License Global speaks with Fatma Rahal, trademark licensing manager, Technicolor, brand curators of Nipper and his younger sibling Chipper to understand how pet licensing is a fast-growing market worldwide.  
License Global: How is the world's connection to its pets an authentic and growing market for brands to access?  
Fatma Rahal:
With the pandemic, the importance of pets has been evident, alongside just how beneficial they are to our lives and even
health. Many studies have been proving these facts. In our relation to pets, there is an authentic reflection that operates and leads us to give them back the love they give, with a will to provide even more. Today's humanization of pets has propelled the development of pet products, with increasing demand and growing markets year on year. Innovations fuel all categories, widening the ranges of diversified products and choices we would find for people and even very personalized items. All parameters confirm a place and opportunities for brands willing to be part of the pet universe. Engagement and authenticity are vital to positioning as the possibilities seem limitless.  
LG: Where do you see the future of the pet market taking the consumer licensing business?  
FR:
We believe the pet market is far advancing, and nowadays, people go shopping for pets as they would do for themselves, looking for the product that best matches their pet's needs or wants. Brands have always guaranteed a certain level of quality, innovation and associated values with which the consumer needs to identify. As such, the brand participates significantly in the purchasing decision. As a licensor, we build brands with a strong presence and added value, mainly through all the processes we put in place. Thus, the brand is the landmark and reassuring element that binds the consumer and the product; this is why brand licensing, with all the expertise it covers, will be a real driver for the emergence of players in the pet market. Companies that do not have recognized brands could greatly benefit from a brand license and a significant partnership with a licensor who will provide 360° expertise and promotion around the brand to leverage their business.  
LG: Tell us about the background of Nipper and Chipper and why they're far more famous than most might think.  
FR:
The real-life story of Nipper has a vast heritage. It tells how this dog was elevated from stray to fame thanks to the painting representing Nipper listening to a gramophone, which is recognized worldwide and made Nipper an icon. Many pictures of the dog on stage with artists like Elvis Presley are proof of his legacy. Additionally, Nipper and Chipper have been the RCA brand mascots for decades, and as such, they have been the figures of one of the most famous CE brands worldwide.  
LG: How has Technicolor brought Nipper and Chipper to the consumer through licensed products?  
FR:
Surprisingly, the idea came first from one of our CE brand licensee partners, planning to launch a pet products line and asked for "Nipper & Chipper" as a brand. We assessed and realized the legitimacy and added-value of our newly born brand for such a market. For a licensor of CE brands like us, this was a brand-new challenge and a window of opportunities. This also results from our partners' confidence in our licensor role and expertise in building strong value brands that support their invaluable business alliance.  
LG: How are you expanding their brand across Europe, and where do you see the most significant uptake in category demand from licensees?  
FR:
The brand is license-ready for pet categories, and we are building the following steps while opening discussions with potential prospects and agencies around this project. The pet market is forecasted to see significant growth in all categories, but the major change will be in the pet food category. Food will always be of first necessity, but we observe wide diversifications in food products beyond that. Several trends are already drivers in the market like premium quality, product origin certification, product personalization by pet age, pet race, pet size, nutritional quality, dietary supplements or even festive food for pets.  
LG: What are you most excited about for the future of the Nipper and Chipper brand?  
FR:
We are very excited to be part of the pet universe with a brand genuinely extracted from the essence of two characters who make the brand legitimate and dependable for this market. This brand is very appealing due to its characters; our two magic dogs add these layers of emotions to connect with their audience. And this is part of the most exciting aspects of this brand project. Nipper & Chipper's endeavor is to build strategic partnerships to ensure the provision of reliable, joyful, innovative, secure, fun qualities of products with principles and values, all in the best licensing practice. 
Today is April 24th, precisely National Pet Parents Day and what better day to announce the Nipper & Chipper brand availability under license for a wide range of pet products! Pets are so inspiring, and it's a great time to take pets' love to a whole new level with Nipper & Chipper. Whether you are willing to expand your business or launch a new one around the care and well-being of pets, discover our brand and meet the team behind our expertise on a worldwide scale.
Subscribe and receive the latest news from the industry.
Join 62,000+ members. Yes, it's completely free.
You May Also Like
Loading..