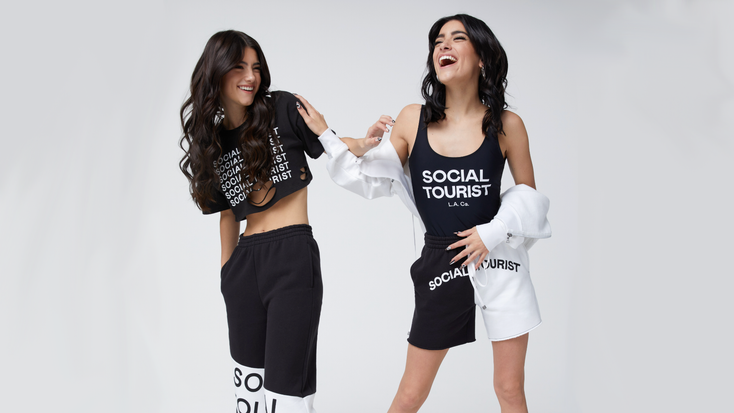 Charli and Dixie D'Amelio for Social Tourist.
Hollister via PRNewswire
At A Glance
Learn how TikTok influencers have made their mark in the licensed fashion space.

Hear about multiple license collaborations between TikTok influencers and well-known brands.

Discover why brands are betting on TikTok influencers, why the trend is growing, and what to expect as the trend grows.
Social media influencers gain popularity for several reasons, ranging from their knowledge of a topic to engaging content. Some social media influencers have expanded collaborative marketing efforts across multiple sectors. Influencer marketing market value specifically has more than doubled since 2019, worth around $13.8 billion as of 2021, according to Statista.
Influencers work across various social media platforms, including
; one of the newer social media platforms, it boasts more than 1 billion monthly active users. The video-sharing app, owned by Beijing-based tech company, ByteDance, became the most downloaded non-gaming app in the world in 2020. TikTok first joined the social media landscape in 2016 under the name, Douyin. After absorbing the dance and lip-synch app, Musical.ly in 2018, the video-sharing app has evolved into a channel that caters to audiences with multiple interests and spans generations.
According to the Wall Street Journal, TikTok is projected to make up
to $12 billion in advertising revenue in 2022, triple the amount from 2021.
The app's reach and potential profit has resulted in a new age of social media celebrities delving into licensing. Some of TikTok's most popular influencers have collaborated with fashion brands, and a few have launched consumer product lines. While TikTok influencers have released products in several categories in licensing, most have struck licensing deals in
, including accessories, health and beauty.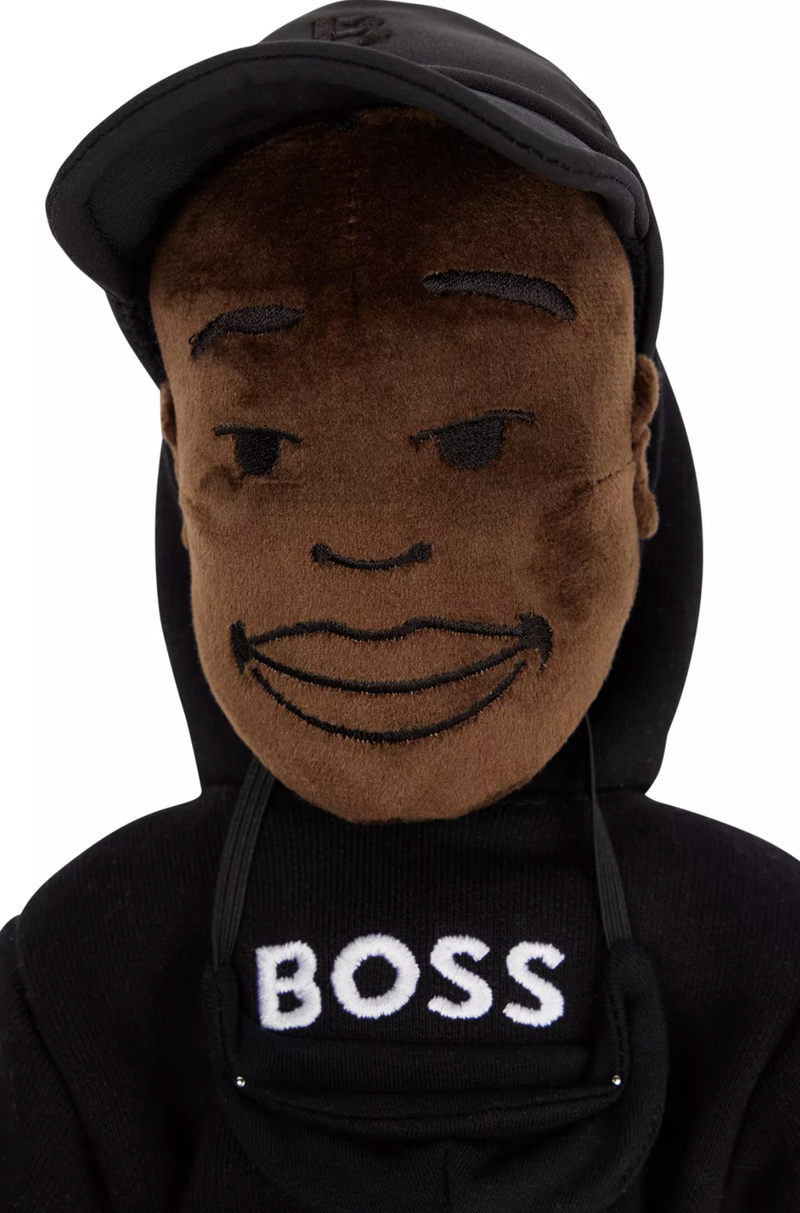 Take Khaby Lame, the Senegalese social media influencer, known for his silent reaction to "life hack" videos, is the most popular, with more than 145 million followers on TikTok.
may have been influenced by Lame, as it also tapped him to be part of the #BeYourOwnBOSS campaign this spring. In tandem, Boss announced a strategic partnership with Lame. A collaboration at a Milan Fashion Week event, where Boss cast Lame for his fashion runway debut, brought in 4 billion impressions in just four days. After that, an ambassadorship was formed to include two co-designed capsule collections. The latest collection consists of a small run of items: a varsity jacket, a hoodie, a T-shirt and a plush doll in Lame's likeness.
TikTok's second largest creator, sisters, Charli D'Amelio (more than 143 million followers to date) and Dixie (more than 57 million followers to date), have utilized their dancing videos in the fashion space. The social media personalities built upon their previous relationship with retailer,
, to launch Social Tourist, an apparel brand available exclusively in stores and online. The launch of Social Tourist marked the beginning of an exclusive, multiyear apparel agreement between
(which owns Hollister) and the D'Amelios. Working with Hollister, the D'Amelios were involved in every aspect of Social Tourist, including product selection, design, branding, positioning and marketing.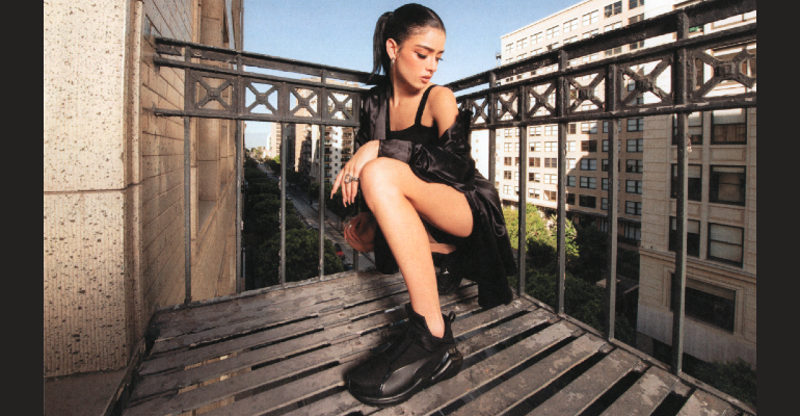 Social Tourist's apparel lines include gender-inclusive items, trend pieces such as dresses and skirts and everyday essentials featuring basics and swimwear. Each collection will consist of limited-edition items, with new products dropping monthly.
"Charli and Dixie are the quintessential examples of what it's like to grow up in the digital world, and we've always believed they authentically represent our teen customers' mindset both online and in real life," says Kristin Scott, global brand president, Abercrombie & Fitch.
"We've always loved fashion, and it's been amazing to be so involved in this process," says Dixie. "We feel like Social Tourist really represents both of us and explores how our generation is balancing who they are on social media with real life."
Working with Hollister since 2020, the D'Amelios have served as "Chief Jeanealogists," where they tested and approved Hollister's denim and launched the #MoreHappyDenimDance TikTok challenge, which garnered more than 5.4 billion views worldwide and dropped a series of limited-edition, co-created collections.
The D'Amelio sisters have also expanded upon their fashion influence with individual projects. Charli recently worked to launch her first fragrance, "Born Dreamer," and in August 2021, Dixie has signed on to be
's newest ambassador and has since been featured in several campaigns for the brand.
, who gained popularity on TikTok for her dance skits, partnered with Madeby Collective to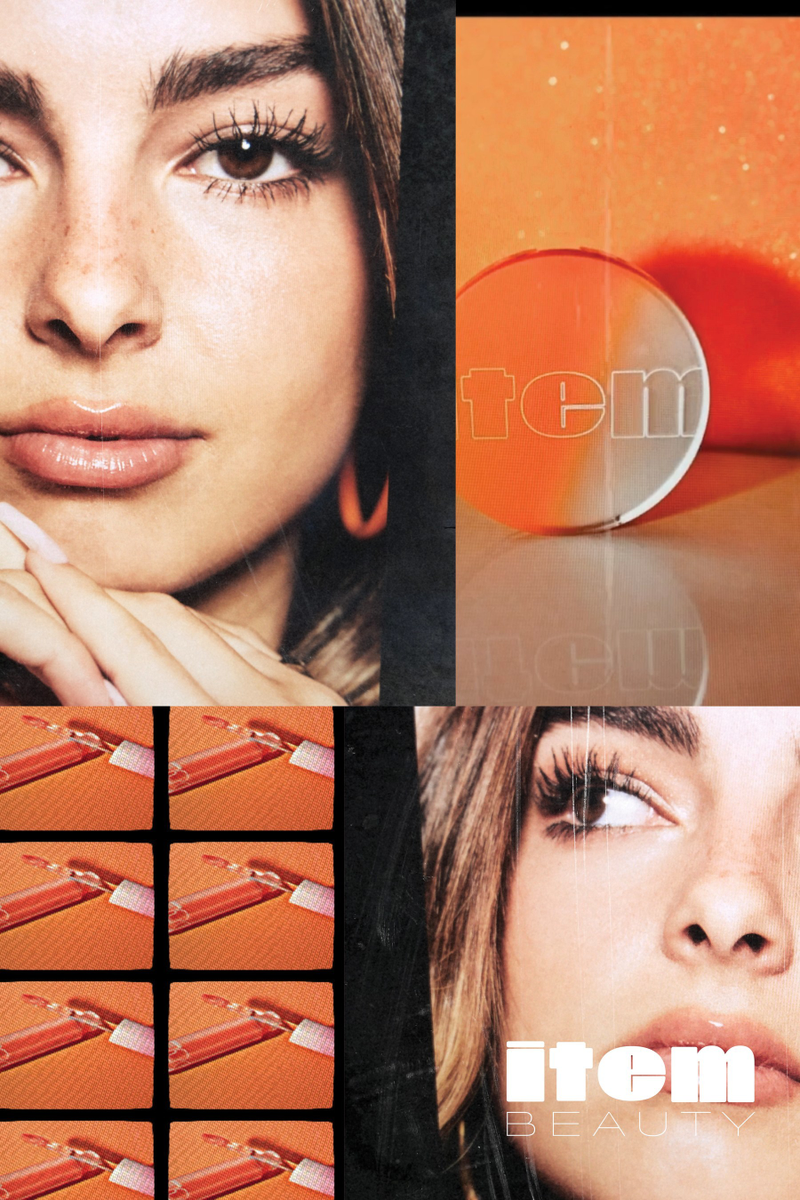 "She is an expert storyteller, an inspirational social media pioneer, and she has an uncanny ability to captivate and mobilize a community," says Jennifer Gosselin, general manager, Made by Collective. "As the brand's co-founder and chief innovation officer, Addison is not just the face of ITEM; she is the creative driving force behind every product concept and campaign we bring to market."
Skincare influencer,
, signed with Semaphore Licensing in August 2020 and created his skincare line,
, launched at Sephora, powered by skincare brand, The INKEY List.
"I was so hesitant to partner and go into the licensing world because I have these expectations for what I wanted the social impact to be, what I wanted the giving element to be and, for me, those were strict and non-negotiable," says Yarbro during his appearance on
The Licensing Mixtape, License Global's podcast.
"So having a team by my side to emulate that same energy of what we wanted from a brand was so important ... You watch any of my YouTube channels; I have very high standards for what I expect out of brands and my own brand just needed to go above and beyond even that. That's why my relationship with Semaphore Licensing and The INKEY List works."
TikTok licensing deals are gaining steam in the fashion space, including makeup influencer
(her second beauty collection was released in July), and Anna Paul, a content creator based in Australia, and activewear brand STAX. Clothing brand, Djerf Avenue, launched by fashion influencer, Matilda Djerf, and Emi Jay, an accessories company, announced a collaborative collection at the end of July.
In June, Target announced an ongoing partnership with vegan food influencer,
, who has collaborated with the retailer on four limited-edition collections that will launch over the next year. Tabitha Brown for
span categories including apparel, swim and accessories items, home and office, food and kitchenware, entertaining and more. This is part of Target's existing relationship with Brown, who has been an influencer partner for two years.
"Tabitha Brown is known for being a beacon of positivity, making her the perfect partner to help Target continue providing inspirational, inclusive and affordable style for all," says Jill Sando, executive vice president, chief merchandising officer, Target.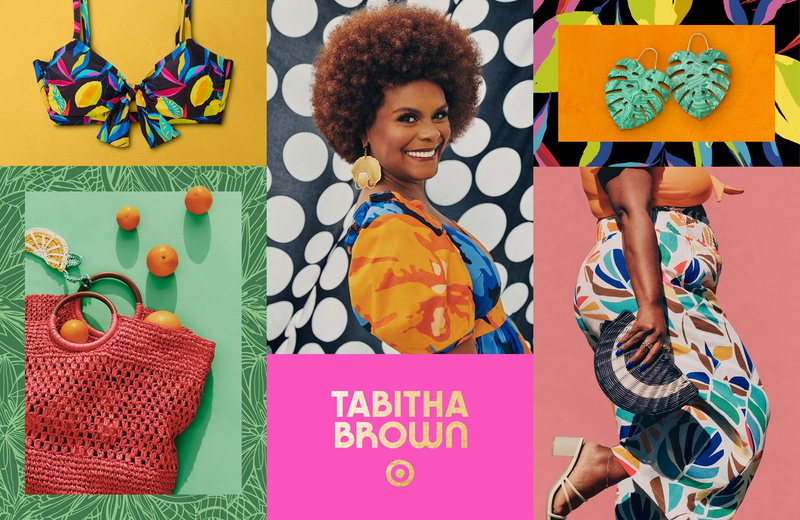 There is a reason why companies are scrolling through TikTok to collaborate with popular influencers. Influencer Marketing Hub and Social Publi found that for every $1 spent on influencer marketing, businesses are making an average of $5.20 in earned media value, with some companies earning up to $18 in media value for every $1 invested. Social Publi found that 93% of marketers use influencer marketing, with 89.2% saying they found the strategy effective. Influencers have the most power when it comes to fashion-related products. Fashion is the most developed influencer marketing industry, with 81.4% of marketers turning to influencers to promote their products.
It's also lucrative for TikTok influencers. Forbes ranked the highest-earning TikTok stars of 2021, and seven of those top earners collectively made $55.5 million last year, a 200% increase from the previous year – more than the median pay of chief executives from S&P companies in 2020 ($13.4 million). Rakuten Marketing found that eight out of 10 consumers have purchased an item after seeing it on an influencer's channel. ClickZ found that an online influencer's endorsement has shaped significant purchase decisions for 22% of 18-to 34-year-olds (TikTok's target demographic, according to Wallaroo).
Influencer marketing in the fashion space and beyond has made an impact when the influencer's brand aligns with the product. As the influencer space continues to explode, brands seeking to work with TikTok content creators should work with the personality and brand. As fashion and beauty products help give people a sense of individuality, a social media influencer's licensing deal should further connect with their audience.
For Brown, her brand is "America's Mom." The actress, author and vegan chef gained popularity with her viral videos, earning the title of one of TikTok's top 10 creators in 2020. Brown's brand may center on food but taps into feelings of joy, freedom and authenticity.
"As a small-town girl, I grew up with big dreams, and now, those dreams have become a reality," says Brown. "Target made me feel seen and created a safe space where I could be my authentic self. To me, joy comes from freedom, and I was free to be myself during this entire design process, which is reflected in the assortment. I hope my collections bring Target guests joy, love and optimism to their everyday lives."
Nogueira, a native of Boston, Mass., used her regional accent to help brand her GlamLite collections. Her first drop includes shade names like "Accent," "Stunnin'" and her catchphrase, "What's Poppin.'" Shade names like "Spahkly" and "Oh My Gahd" are included in her second palette made with the makeup brand, and the palette itself is called "Paht Two."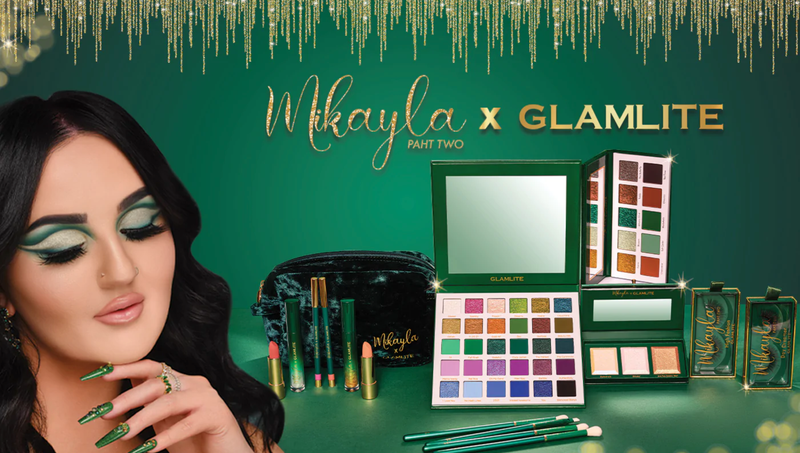 Micro-influencers, whose follower numbers range from 1,000 to 100,000, are the next group to impact licensing. According to Influencer Marketing Hub, micro-influencers have above-average engagement with their followers because the audiences find the influencer relatable. The market share of micro-influencers is growing – from an 89% share in 2020 to 91% in 2021.
As fashion trends evolve, TikTok influencers will inspire more licensed fashion products. Loyal followers of TikTok influencers with licensed collections hold purchase power for influencers and brands. When influencers gain followers while keeping an authentic presence on social media, their licensing program could be not only profitable but possibly expand into more categories. "Like, share and subscribe," a popular closing line used by social media content creators, could soon be updated with another call to action: "buy."
Read more about:
Subscribe and receive the latest news from the industry.
Join 62,000+ members. Yes, it's completely free.
You May Also Like
Loading..