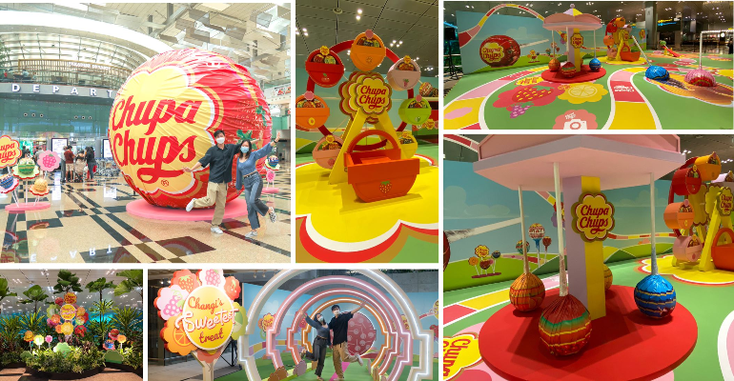 While the location-based entertainment and experience market is nothing new – circa the pop-up craze of 2018/19 – it has returned in force following the ease of global pandemic restrictions.  
The combination of consumer demand for immersive experiences, the real estate market on global high streets and the need for companies to stand out in new and exciting ways is supplying retailers and brands alike with new opportunities to get creative with consumer products.  
Brands are also playing in the LBE space to effectively establish themselves in new markets and gain new audiences through curated and exciting experiences.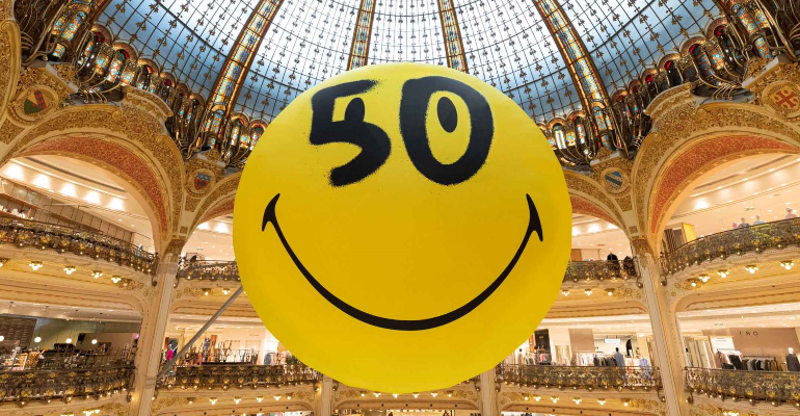 The Smiley Company x Gallerie Lafayette  
The Smiley Company, a brand known worldwide for its positive messaging and innovative style, recently opened a pop-up store experience with Gallerie Lafayette, to name but one, to celebrate the brand's 50th anniversary.  
"We're creating fantastic activations with shopping malls, where there is a smiley activity or interesting art to
see throughout the venue," says Nicolas Loufrani, chief executive officer, The Smiley Company. "It's something that has become particularly important for retailers. Because as we know, there is a need to create something outstanding for consumers to want to shop at retail. E-commerce and the way it has changed have significantly impacted how we work with retail. We have started developing much more storytelling in the past five years. So, we've been working on all these exciting campaigns while shopping malls or even entertainment spaces are looking to develop activations with famous IPs that are bringing a very reasonable profit and delivering authentic DNA that's going to trigger interesting activities for the consumers."  
Gallerie Lafayette and Smiley, two iconic French brands, pro-actively collaborated to create a unique experience for shoppers and invite visitors to celebrate the brand's core message: optimism.   
Creative fashion, beauty, design and food collaborations are all on offer in the space, including exclusive products, immersive events and feel-good experiences such as a giant physical Smiley logo in the atrium, a skate ramp in the colors of Smiley and virtual reality gaming.  
This campaign not only celebrates the positivity of Smiley but offers memorable experiences, places Smiley in a new light for Gallerie Lafayette shoppers and builds value for consumers by creating a shared experience.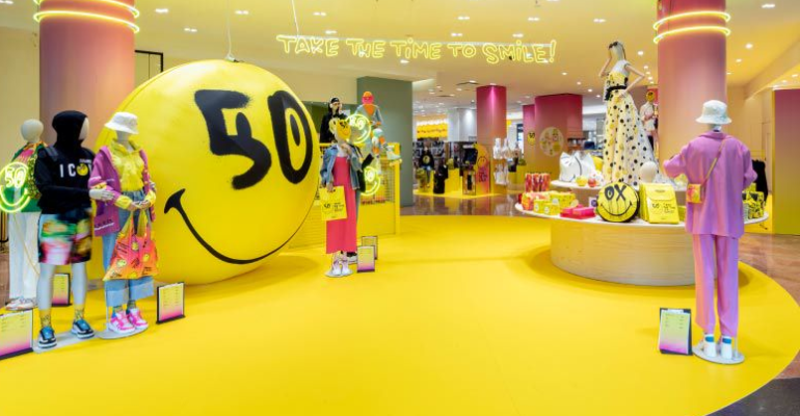 Chupa Chups x Changi Airport, Singapore  
To celebrate the start of the school holidays in Singapore, Perfetti Van Melle has joined forces with Changi Airport to create an immersive retail experience around its colorful lollipop brand, Chupa Chups.  
Running until May 3, the experience brings giant lollipops to the heart of departures – deemed the largest according to Singapore's Book of Records – alongside rides, retail opportunities, limited-edition consumer products and more.   
Among the captive audience of international and domestic travelers, families can shop for Chupa Chups-branded items and the core CPMG products themselves and give their kids much-needed activities in the form of S.M.A.R.T. workshops such as robot building and coding.  
While this activation uses its location wisely by providing family activities and consumer product access, the Chupa Chups experience also launches new flavors for its 'Better for You' brand of gummies, available only at the airport.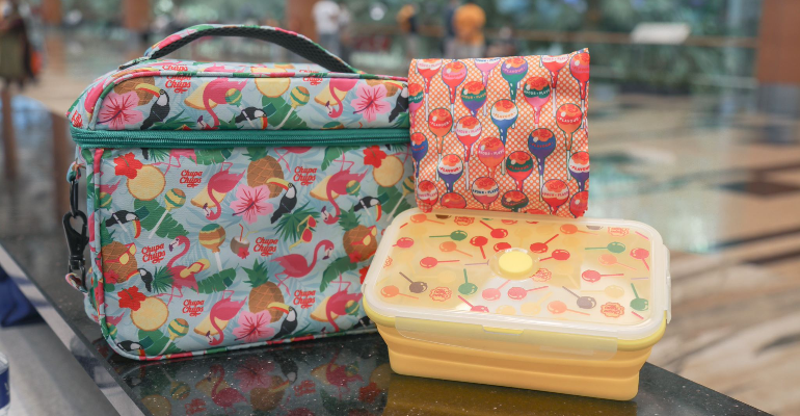 Brand creativity is what drives modern location-based entertainment. Innovative technologies adapt location-based offerings into something entirely new. Unique moments are offered through authentic brand experiences, and consumers looking for value when stepping out of their routines are rarely disappointed. 
Combine the opportunity to engage consumers in increasingly unique ways with the LBE market forecast of $30.29 billion by 2028, and the immersive in-person experience could very well become a new mainstay of the brand and licensing process. 
Read more about:
Subscribe and receive the latest news from the industry.
Join 62,000+ members. Yes, it's completely free.
You May Also Like
Loading..