Brand & Licensing Innovation Summit: Day 1 Recap
Brand & Licensing Innovation Summit: Day 1 Recap
Everything you ever wanted to know about the metaverse, retail and licensing was shared by panelists during the event.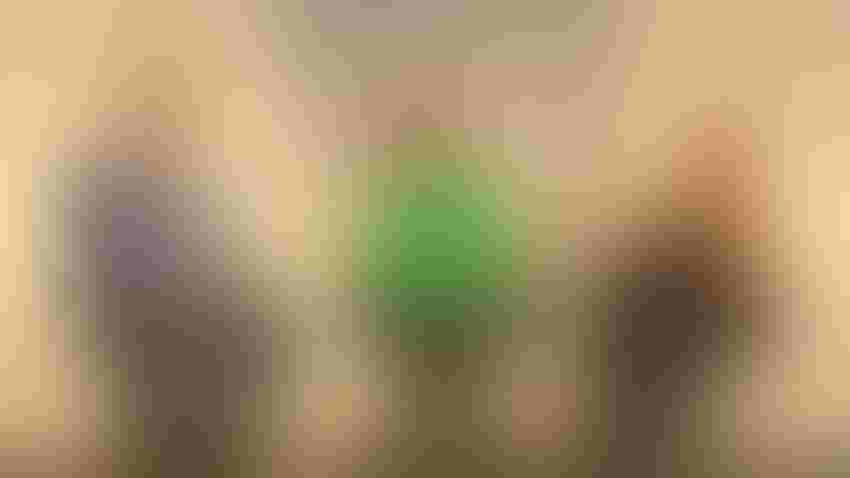 (From L to R): Jamie Uitdenhowen, Maura Regan and Robin Motts.
Patricia DeLuca
Day One of the Brand & Licensing Innovation Summit (B&LIS) at Convene in New York City was filled with engaging discussions from attendees and panelists in licensing. 
Amanda Cioletti, vice president, content and strategy, Global Licensing Group, Informa Markets, opened Day One of B&LIS and introduced Patrick McLain, chief executive officer, BoredJobs (also the sponsor of License Global's Leading Licensees report). As the Headline sponsor of B&LIS, McLain extended his and Bored Jobs' assistance to licensees or licensors who are unsure how to navigate non-fungible tokens (NFTs) and blockchains in its programs.
"We want to be a good steward and partner in the licensing space," says McLain. "As you approach NFT licensing, it should benefit all parties."
In addition to BoredJobs, The Brand Liaison, TheSoul Publishing, MarqVision, Trevco and Spaceport are sponsors of B&LIS. 
The first panel on the agenda, "NFT Licensing Marketplace Changing Retail Landscape: Retailers' Evolving Strategies," was moderated by Maura Regan, president, Licensing International. Panelists, Robin Motts, vice president/GMM, merchandising, Hot Topic, and Jamie Uitdenhowen, executive vice president/general manager, Toys"R"Us, WHP Global, detailed their respective challenges facing retail in the last few years, and how it became an exciting time for the industry. 
"If we all learned anything, it's that change is inevitable," says Motts. "At the core is the ability to be nimble and in tune with the customer." 
Uitdenhowen noted how Toys"R"Us, a WHP Global brand, reached customers through newer outlets like national comic-cons and partnering with online personalities like Mr. Beast and Gary Vaynerchuk while extending its retail footprint with Macy's."The death of brick-and-mortar retail has been greatly exaggerated," says Utidenhowen.
Erin Rechner, head, kidswear, WGSN, spoke about fashion, beauty, food and beverage brands adjusting their licensing programs with consumer behaviors and preferences. She offered insights on how companies like Olay, ASOS and Microsoft reach consumers by "democra-sizing" their licensing programs by becoming accessible and inclusive to consumers and encouraged companies to venture into the phygital world. 
The panel at "Exit Through the Gift Shop: Location-Based Experiences as Retailtainment," moderated by Robert Oberschelp, senior vice president, global franchise and brand product, Warner Bros., addressed two case studies. CAMP, an experiential retail model launched in 2018 in New York City, combines play and product with ever-changing themes; its partners include Disney's "Encanto" and BBC Studios' "Bluey." 
"We are always thinking like a kid to create these immersive experiences," says Michael Abata, director, growth partnerships, CAMP.
Fever, a location-based experience company, created the "'Stranger Things:' The Experience" in New York City, San Francisco, Atlanta, Los Angeles and London. It used data to strategize its retail program, giving brands a chance to initiate in location-based experiences. 
"We are living in the golden age of IP-based location-based experiences," says Mariano Otero, vice president, Americas, Fever. "As we think of new experiences, we think of how to make the gift shops part of the experience." 
McLain returned to the B&LIS stage to talk about how licensors and licensees can get into Web3.0 and NFTs by licensing popular NFT characters directly from thousands of existing NFT owners, in an authentic way. He introduced Jennifer, aka Bored Space Ape, owner of Bored Ape No. 1356, who was interested in taking her IP into licensing. Since working with BoredJobs, Jennifer has two licensing deals for Bored Space Ape in 2023 with Erve in apparel and Pure Arts for toys. 
"There are a lot of things to learn and navigate," she says. 
At the "Metaverse in Action" fireside chat, Justin W. Hochberg, chief executive officer, founder, Virtual Brand Group and Lucie Stoffers, head, brand licensing, global entertainment, ITV Studios, discussed how the metaverse can create new consumers and new revenues. Attendees were introduced to
"The Voice" metaverse, based on the reality contest show, where fans can audition for the next season of the show, interact with the show's hosts and meet metaverse-exclusive coach characters.
The next fireside chat, "From NFT to Dollars: How NFTs Can Actually Make Sense," Alex Locke, founder, managing member, Bored of Directors, and IP/technology associate, Willkie Farr & Gallagher and Ross Misher, chief executive officer, Brand Central, shared how they created the Bored Ape NFT licensing program currently on the market.In "Understanding What the Metaverse Opportunity Means for Licensing," Jon Margolis, head, corporate development and business development, The Sandbox U.S., estimated that the metaverse could become a multi-trillion-dollar market over the next decade. He advised companies to observe trends in the space, opportunities for generating revenue and tapping into the creator community for a lasting impact.   
"The smart companies are going to take their winnings and build better product," says Margolis. "You need to give your product a purpose." 
K-Pop has become popular in licensing and more suspectable to increased violations to their IP rights. DK Lee, co-founder and chief executive officer, MarqVision, presented "How the Booming $10 billion K-Pop Industry is Fighting the Rise in IP Infringements," pointing out how counterfeit merch has negatively impacted global K-Pop groups like BTS – and how they are fighting back with real-time digital tools. 
"It's not just about the music itself … but the collaboration of the IP of the artists," says Lee. 
Day One of B&LIS ended on a sustainability note, as Andrea Green, advisor, U.S. ambassador, Products of Change and principal, Globally Green Consulting, outlined the factors acting as catalysts for change in the licensing sector. Linda Morgenstern, vice president, brand management, Beanstalk; Masika and Ovie Mughelli,
former NFL player, ecoathlete and founder, Ovie Mughelli Foundation and Jeremy Smith, manager, licensing and partnerships. Casely, shared best practices toward a future of renewing business.   
Subscribe and receive the latest news from the industry Article
Join 62,000+ members. Yes, it's completely free.
You May Also Like
---