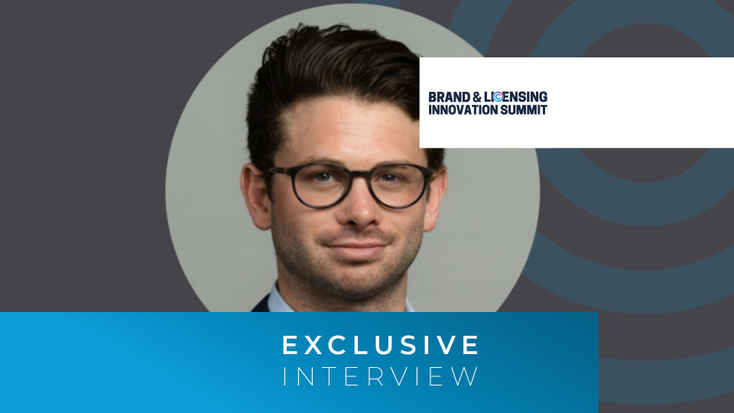 As the digital world booms,
s (non-fungible tokens) have become increasingly popular over the last year. These digital assets have a unique way of appearing as consumers' favorite real-world objects, while allowing artists and designers from all around the world the creative freedom to produce nonrepeatable designs in the form of music, art, clothing, video game items and so much more. 
Art and technology have intersected to play on popular trends and develop them into some of our favorite IPs. Various companies have been jumping into the mix, using this digital space as a new marketing tool for their brand. But how can brands and consumers navigate this unpredictable and transactional digital market? 
I had the pleasure of chatting with Alexander Locke, founder and managing Member, Bored of Directors and IP/technology associate, Willkie Farr & Gallagher, to discuss what attendees can look forward to learning about during his and Ross Misher's, chief executive officer, 
, session
"From NFT to Dollars: How NFTs can Actually Make Sense"
at Brand & Licensing Innovation Summit in New York City at Convene New York. Secure your pass for the Nov. 8-9 event by registering
. 
Anna Knight: Tell us about yourself. We'd love to hear about you and your company's role in the licensing industry. 
Alexander Locke: I knew growing up that I always wanted to become an attorney one day. While attending college at the University of Michigan, I majored in sports marketing and found that I also had a passion for creativity, branding and marketing. I was not sure how to rectify this discrepancy. After taking a Sports Law class where I was introduced to intellectual property, I realized that IP was the foundation that all of the foregoing is predicated on. Thereafter, I decided to pursue a career in IP law with a focus on licensing. I'm currently an associate in Willkie's Intellectual Property Department in New York, where I focus on high-technology and other IP-intensive transactions, including software, fintech, edtech, data analytics, pharmaceuticals and medical devices.  
What trends are coming down the pipeline?  
As non-fungible tokens (NFTs) become more mainstream and as a larger swath of the population begins to understand what they are and how they function, NFTs will likely begin to shift somewhat away from solely art offerings, but rather will need to provide an additional utility – whether that be exclusive access to products and experiences or digital assets to be used within the metaverse/virtual reality. Additionally, many brands (both NFT native or traditional) will have to begin to reassess their IP portfolio and IP strategy. Some of the large NFT collections are going entirely against traditional IP brand protection practices, and I personally think some of these trends will spill over into traditional brands. This will certainly create some fear and discomfort and brands will need to work very closely with their business development teams as well as IP counsel to navigate these uncertain and novel strategies. 
What drew you to speak at B&LIS this year?  
First and foremost, I am humbled by the opportunity to share the stage with so many esteemed professionals from such successful organizations and to speak to the best in the industry. I do anticipate many people who are entering the NFT space without the right team in their corner may face unexpected issues and risks, and I would like to share some of the pitfalls and how I have navigated them.  
Could you share a brief preview of your session? 
Ross and I plan to walk the audience through the incredible program we have built together for Bored of Directors.  We will show how you can create a brand, logo, IP, creative graphics around similar looking NFT IP assets with minimal traditional content (i.e. comics, television, movies, etc.). I will also walk through some of the most prevalent and challenging issues that arise when licensing NFTs, from the perspective of both traditional brands converting their IP into NFTs and NFT native brands licensing their NFT projects into traditional consumer goods and services. 
What do you hope to walk away with from B&LIS?   
I hope that my story helps inspire others in the industry to successfully capitalize on and expand the NFT phenomenon while protecting themselves and their valuable IP assets. I also hope to meet with and speak with fellow like-minded individuals.  
Read more about:
Subscribe and receive the latest news from the industry.
Join 62,000+ members. Yes, it's completely free.
You May Also Like
Loading..