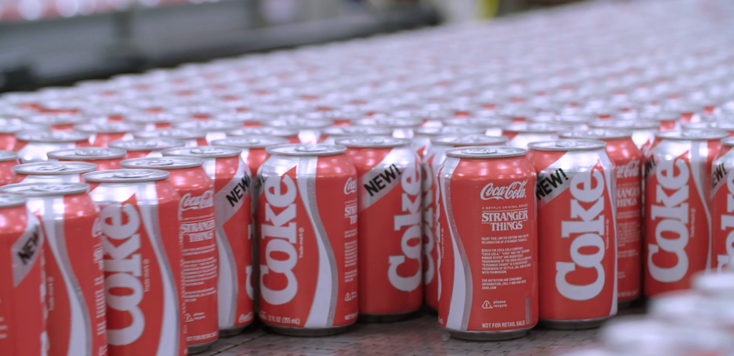 Netflix, "Stranger Things" and Coca-Cola have partnered to relaunch New Coke for a limited run later this year.
The partnership arose when Coca-Cola reached out to Netflix and the "Stranger Things" team about the show's upcoming season. After finding out about the era in which the season would take place, Coca-Cola invited Netflix to visit its archives to ensure the "Stranger Things" show props and visuals stayed true to history. Following the introduction, Coca-Cola decided a New Coke promotion that lined up with "Stranger Things" marked a potential advertising campaign and partnership.
"When Netflix told us Season 3 was going to be set in the summer of 1985–with the tagline that 'one summer could change everything'­–that rang so true for us," says Oana Vlad, director of Coca-Cola Trademark, Coca-Cola North America, via a company
. "The summer of 1985 did, in fact, change everything for us with the introduction of New Coke, which was also arguably one of the biggest pop culture
moments of that year."
New Coke was a short-lived rebrand of the famous cola that attempted to change the recipe of the soft drink. Coca-Cola's bid to update Coke was primarily panned by consumers when it occurred in 1985, the same year that the third season of "Stranger Things" is set.
"New Coke taught us that our fans are extremely passionate about our brand and great taste," says Vlad. "That passion has helped propel Coke to the iconic brand it is today and encourages us to continue to do big things to connect with our fans. It's not about a 'mistake'… it's what we learned and the incredible cultural resonance of Coca-Cola."
Netflix has partnered with a variety of brands to capitalize on the retro era of the next season of "Stranger Things." Recent partnerships include deals with
.
Read more about:
Subscribe and receive the latest news from the industry.
Join 62,000+ members. Yes, it's completely free.
You May Also Like
Loading..