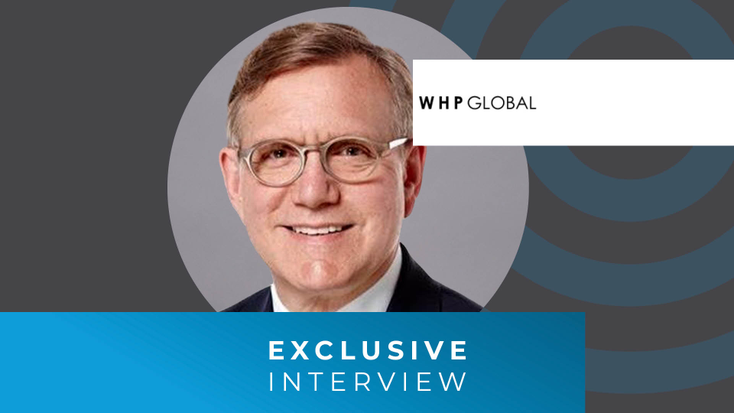 Stanley Silverstein, chief commercial officer, WHP Global
WHP Global
Brand Management Company,
, was founded in the summer of 2019, but in its short time in business it has ranked No. 11 on
License Global's Top Global Licensors Report
, with $4.2 billion in retail sales of licensed consumer product over the 2021 ­fiscal year.
The company operates across three verticals: fashion, hardgoods and athletic. The athletic vertical is anchored by LOTTO; the hardgoods vertical is led by TOYS"R"US and BABIES"R"US, while the fashion vertical boasts a number of leading brands.
WHP's fashion portfolio – its largest silo – was recently expanded with the addition of omnichannel apparel retailer, Express, which the company acquired a 60% interest in last month. The resulting partnership is geared toward the acquisition of new brands to build an even more robust portfolio, which includes Anne Klein, Joseph Abboud, William Rast, Joe's Jeans and now,
.
In June, License Global shared that WHP would purchase a controlling
women's
fashion brand.
Under the terms of a services agreement with WHP Global, Xcel will continue to manage the QVC business with WHP Global and has entered into a new license agreement to design and distribute Isaac Mizrahi apparel in the U.S. and Canada.
Stanley Silverstein, chief commercial officer, WHP Global, spoke to License Global about the company's plans for the fashion brand.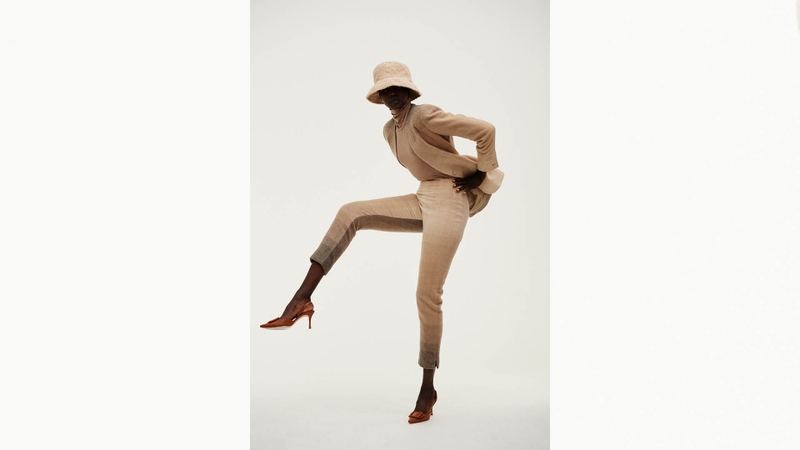 The Isaac Mizrahi fashion campaign.
Home Shopping
"WHP is excited to partner with Isaac and Xcel to develop the next phase of growth for the Isaac Mizrahi fashion house," says Silverstein. "Isaac Mizrahi is an iconic and engaging fashion designer, performer and personality. Isaac is one of QVC's top fashion designers having surpassed over $1 billion in sales. The deal brings QVC as the anchor licensee in interactive shopping and livestreaming and allows us to leverage WHP's global platform by adding new classification licenses, new distribution channels and international expansion.
"Isaac Mizrahi is a large part of our fashion vertical and uniquely takes us into home shopping with QVC as well as adds a personality to our fashion portfolio that resonates with consumers in a wide range of categories," adds Silverstein.
Right now, WHP is focused on growing the QVC business, which is core to the Isaac Mizrahi brand.
"We are also leveraging our resources and network to add new classification partners beyond the current lifestyle categories not only for QVC's ecosystem, but also with more traditional retailers and through owned channels," says Silverstein. "We just launched a flagship e-commerce website through WHP+, our in-house direct-to-consumer digital e-commerce platform. It's a destination for all things Isaac with products, news, trends and history of the brand. Currently, the site features jewelry, sunglasses, a new beauty and travel collection and we will be adding additional categories including apparel, handbags and more."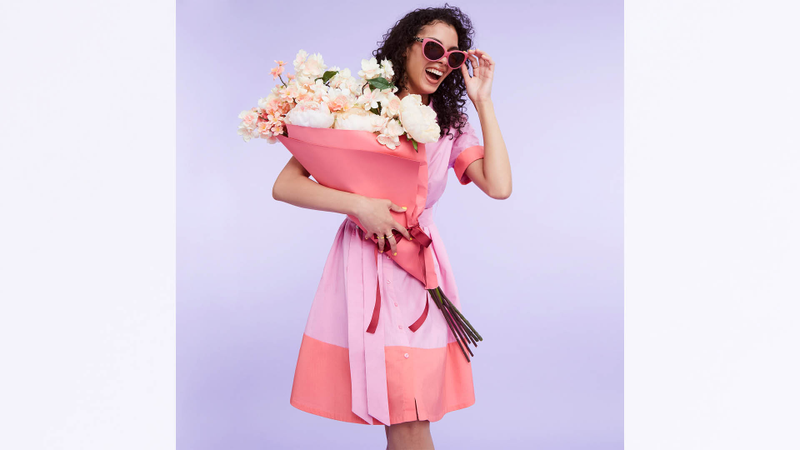 Isaac Mizrahi apparel and accessories line.
What's in a Name?
Mizrahi launched his eponymous label in 1987, and since then, his designs have been seen on a host of top-drawer celebrities such as Michelle Obama, Oprah Winfrey, Audrey Hepburn, Meryl Streep, Rihanna, Julia Roberts, Anne Hathaway, Kate Hudson, Selma Blair, Naomi Campbell, Kate Moss and Carla Bruni. The fashion brand has been available across various distribution channels, including department stores such as Saks Fifth Avenue and Hudson's Bay, interactive television, including QVC and The Shopping Channel, national specialty retailers and internationally in Canada, Italy, the U.K. and Japan. Silverstein says there are opportunities to expand the brand even further.
"Beyond Isaac Mizrahi's biggest markets here in North America, we are seeing significant interest from Latin America, Asia Pacific (especially active home[1]shopping and interactive markets in Japan, Korea and China) and the Middle East," says Silverstein. "WHP Global's brand portfolio generates over 30% of revenue from international partners and we are already speaking with a number of these targets for the Isaac Mizrahi brand."
The Isaac Mizrahi brand features a variety of product categories. These include sportswear, footwear, handbags, watches, eyewear, tech accessories, home and other merchandise. WHP has plans for other areas, too.
"We see significant opportunities in sportswear and dresses, footwear and accessories, kids and across the home and home décor spectrum, including cra­fts," explains Silverstein. "We recently signed a long-term license with Jump Design Group for the sportwear cate[1]gory that will allow us to deepen the product offering both domestically and abroad."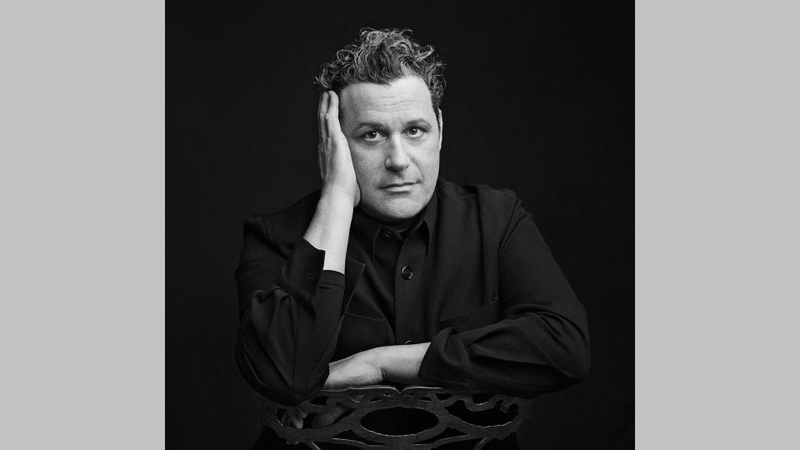 Capitalizing on Fame
Mizrahi is more than a designer; some might consider him a multi-talented neo-Renaissance man. He started out as an actor, appearing in the 1980 film, "Fame." He's also appeared as himself in various TV shows and films and served as a judge on "Project Runway All Stars."
Recently, Mizrahi appeared for three weeks on Broadway as Amos Hart in "Chicago." WHP appreciates the power that kind of celebrity can wield in attracting consumers and broadening a brand.
"Further leveraging Isaac as a personality, we plan to pursue opportunities in bridal, fine and costume jewelry, home and pet," says Silverstein. "Isaac has two rescue dogs and is an avid supporter of pets and pet charities."
In 2002 Mizrahi designed a clothing collection for Target, which was so successful, it spread into several other categories, including pet products and home goods. It also helped make him a household name. Since its founding, the Isaac Mizrahi brand has generated more than $1 billion in retail sales and is among the top fashion brands on QVC.
"Isaac Mizrahi, with QVC, has been a pioneer in interactive shopping and we believe livestreaming has unlimited potential in many markets," says Silverstein. "Isaac Mizrahi is well-positioned to capitalize on the remarkable growth in the last year in dresses and dress-up associated with weddings, occasions and return to office. And, with new trends in color (Magenta is the Pantone Color of the Year), we expect Isaac Mizrahi's bold and bright collections will resonate with global consumers."
This article was featured in February's Fashion issue of License Global. 
Read more about:
Subscribe and receive the latest news from the industry.
Join 62,000+ members. Yes, it's completely free.
You May Also Like
Loading..