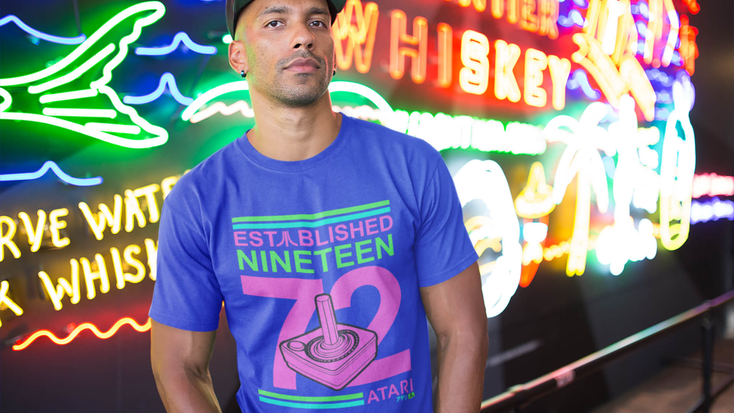 Atari round neck t-shirt
Poetic Brands
At A Glance
Cultural Intelligence

At the Museum

Elsewhere in Beanstalk News
Beanstalk
, a global brand licensing agency, recently celebrated its 30th anniversary. The company, which boasts estimated retail sales of $9.9 billion, consistently ranks in the Top 5 on License Global's
Its impressive client list includes automotive brands like Audi, Bentley and Volvo; food and beverage brands, Kellogg's, Guinness and Baileys and gaming properties from Microsoft, Activision and
.
Here, License Global speaks with Beanstalk about trends, licensing with The
, new deals in LATAM and the latest agency news.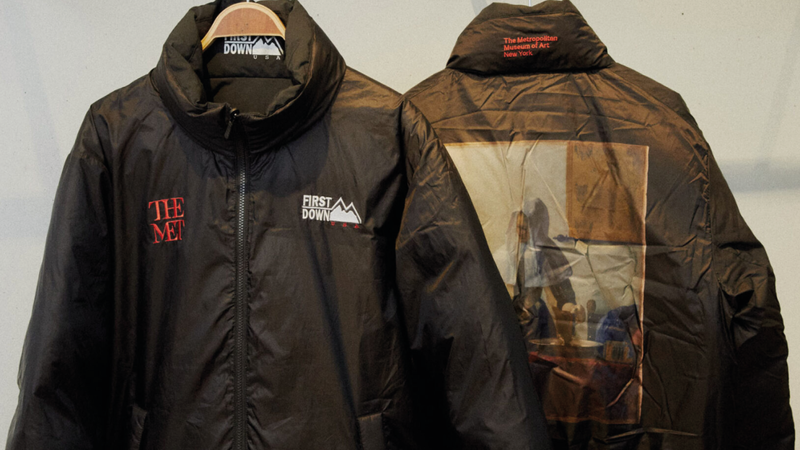 First Down men's puffer coats, The Met
Cultural Intelligence
"With the world growing and evolving around us, brands must be ready and nimble to implement innovation into their core business,"
says Allison Ames, president and chief executive officer, Beanstalk. "Beanstalk Cultural Intelligence serves as a curated opportunity for brands to leverage and activate new trends and ultimately see long-term value and consumer affinity."
Todd Kaufman, vice president, strategy and partnerships, Beanstalk, and head of its Cultural Intelligence practice, has his eye on growing trends in the licensing space, starting with the evolution of the metaverse.
"Despite the shift away from NFTs and the current market volatility, this is still an incredibly powerful platform for brands to reach younger Gen Z and Gen Alpha consumers," says Kaufman. "When the dust settles, brands will still lean into the opportunity to meet these consumers where they are through immersive digital activations that fuel new brand love."
Collaborations are a large and expanding part of the brand licensing business; Kaufman says collaborations are now crucial to brand extension programs and the overall marketing mix. As a result, Beanstalk has developed a strategic partnership with Los Angeles-based agency, Collaborations Licensing, to boost its expertise in this area.
"With a focus on short-term buzz and hype, brands must be creative, yet strategic in identifying partnerships that will recruit new consumers and create a sense of purchase urgency to own their moment in the zeitgeist," he says.
The NRF's recent annual report forecasts retail sales will grow 4% to 6% in 2023. When asked about trends he sees in retail, Kaufman replies, "In one word, engagement. The physical and digital retail landscapes have never been more competitive, which has given consumers more choice on where to shop and has forced retailers to evolve beyond a place of transaction."
To prevent consumers from "just ordering it from Amazon," Kaufman says retailers have to creatively engage consumers to drive traffic to stores and foster repeat purchase occasions.
"Those innovations include loyalty programs, the option to subscribe to deliveries at a discount and immersive, in-store activations that provide exclusive access to products and experiences. Additionally, consumers hold retailers accountable regarding their commitments to social good. They will shift their spending elsewhere if the retailer's practices do not align with their own personal mission and values."
Kaufman sees two other trends: consumers are interested in brand-origin stories and will pay more for products/brands that take a stand on social issues.
"As a result, we are seeing more brands tell stories through their packaging and provide immersive content with QR codes," says Kaufman.
Despite continued economic uncertainty, Kaufman still sees opportunities in the fashion industry. Resale is a booming business among Gen Z consumers due to cost savings and waste reduction. As a result, he says retailers like Madewell, J.Crew and H&M have taken steps to control their resale markets and product lifecycles. He also sees fan-designed products continuing to influence designs for licensed products.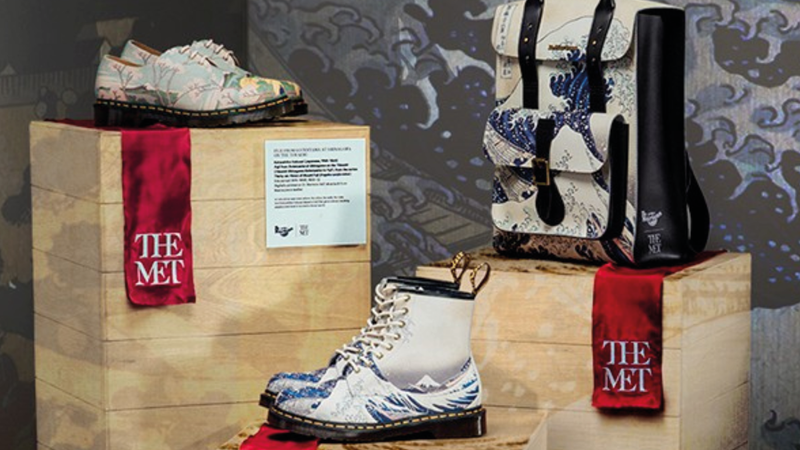 Dr. Martens collection, The Met
At the Museum
Fashion is the theme of this year's Licensing Expo.
Linda Morgenstern, vice president, brand management, Beanstalk, and Martin Cribbs, vice president, brand management, Beanstalk, shared some of the global licensing deals of The Metropolitan Museum of Art in fashion and beyond.
In October 2020, it was announced that Beanstalk would serve as The Met's licensing agency for the U.S. and Japan; in 2021, the partnership expanded to include Europe, the Middle East and Africa. As a result, the Met has launched several global fashion deals.
"There are some fantastic Met apparel licensees in Japan, including womenswear and accessories with Muveil, Eimy Istoire and Lilly Brown, men's puffer coats with First Down, cutting-edge fashion tees with TAGS WKGPTY and headwear with CA4LA," says Morgenstern.
"We worked on a fantastic collaboration with Dr. Martens that was a smash hit globally, and discussions have begun on new ideas with them," adds Cribbs. The museum is also finalizing an apparel license exclusive to the Middle East to be announced soon.
Licensing in the art and heritage world continues to grow, and the Met plans to continue to expand its licensing program.
"The Met's goal is to bring art to life and lives to art, essentially democratizing access to the world's greatest collection of fine art and artifacts," says Morgenstern. "Products in The Met's licensing program inspire people to lean in and explore the museum and discover humanity's treasures."
Cribbs adds that another goal is to license products that resonate with new demographics. The
Met x PacSun apparel and accessories partnership
neatly achieved this goal, generating more than 300,000 impressions for the brands. Another meaningful aspect of The Met's program is that all royalties from sales of licensed products are utilized to support the museum's activities and mission.
The Met is also expanding its licensing into the home space.
"We have just launched The Met Home collection with five licensees who debuted at High Point Furniture Market," says Morgenstern. "We plan to enhance that program by seeking partners in the paint and flooring categories. And, in the apparel/accessories program, we plan to expand into footwear, loungewear, luggage and bags."
The Met is one of the world's largest art museums. Deciding which works to focus on when planning licensing can be challenging.
"Each licensee is granted exclusive access to The Met's repository of The Met's digital archives," says Cribbs. "There are 17 curatorial departments from which to draw inspiration. Beanstalk and The Met's team work closely with licensees to point them in artistic directions appropriate to their categories."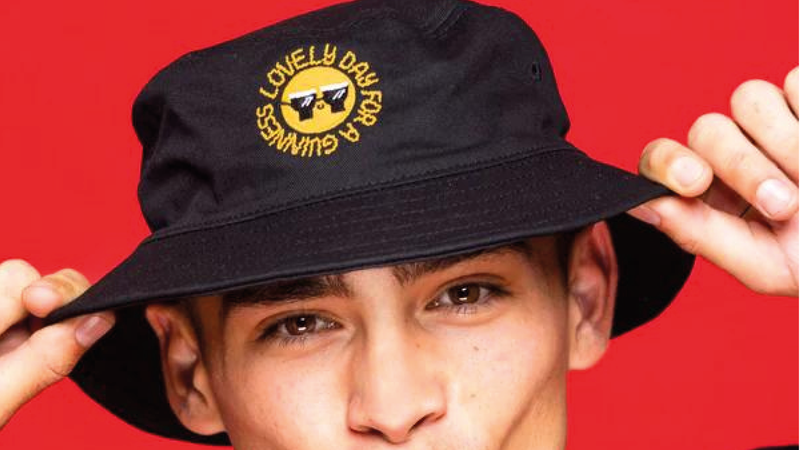 Guinness x Fatti Burke bucket hat
Elsewhere in Beanstalk News
, Beanstalk's division specializing in extending digital media brands, is celebrating its
. In recognition of the milestone, Beanstalk will host a celebration in its licensing Expo booth. Tinderbox has also announced its strategic partnership with Global Merchandising services to bring the digital brand licensing division into in-game music licensing.
Heading into Licensing Expo, Beanstalk has numerous fashion deals in the works. Diageo's Guinness has teamed with Irish illustrator, Fatti Burke, for a capsule collection including T-shirts, bags, hats, accessories and prints. Guinness is also gearing up to debut another capsule in North America this fall with Lucky Brand.
Dole has tapped its first three licensees to kick off its licensing program: Fetch for Pets for pet treats, Dyla Brands for drink mixes and Moose Toys for Shopkins mini collectibles.
The
toy line inspires creativity through toys and STEM activity kits, including plastic and wooden roleplay toys for the kitchen, garden and garage; take-apart construction vehicles, wooden building kits and ride-on toys. The toys target children ages three and up with SBD brands, including Stanley, Craftsman and Black+Decker.
is debuting its line of speakers with licensee, Lifeworks, in time for summer outings.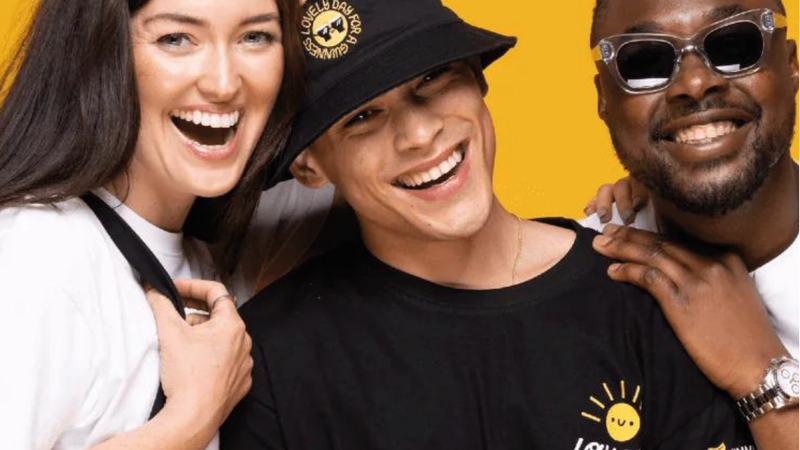 Guinness x Fatti Burke capsule collection
Looking Up Down South
Beanstalk expanded into Latin America in 2021. Ames and Ivonne Feliciano, associate vice president, business development and marketing, LATAM, Beanstalk, talk about licensing in the region and the team's successes since its creation.
"The culture at Beanstalk has always focused on empowering teams to identify trends and opportunities that keep the agency and our clients' licensing programs at the forefront of the licensing industry," says Ames. "We continued that tradition with the expansion of our on-the-ground presence in Latin America to service our clients and to capitalize on the growth of brand licensing in the region."
 "The Beanstalk LATAM team has focused on expanding our clients' licensing programs across countries and brands," says Feliciano. "Colombian consumers will have more opportunities for indulgent treats with new products and experiences from Baileys, which we will announce around Brand Licensing Europe. In addition, the team has worked with several Beanstalk clients to build and expand licensing programs across sectors, including hard goods, home, food and beverage and technology. Meanwhile, the team has been attending trade shows for retail, comic cons, hardware and food, such as Expo ANTAD, La Mole, Expo Nacional Ferretera, FEICON and APAS Show."
Read more about:
Subscribe and receive the latest news from the industry.
Join 62,000+ members. Yes, it's completely free.
You May Also Like
Loading..