Diego Ibañez, chief brand officer, DeAPlaneta Entertainment.
DeAPlaneta Entertainment
You started your career at Real Madrid CF, in a non-licensing role. Tell me how you fell into licensing. 
That's right, my first contact with licensing was in 2005, when I worked at Real Madrid. Although I was in charge of content business, I saw firsthand the importance of licensed products when it came to strengthening the relationship between the brand and its fans. Since then, I have always been in contact in some way with licensing, whether from the side of the broadcaster, the entertainment brand or the content producer. 
Since DeAPlaneta and Planeta Junior merged to become DeAPlaneta Entertainment in December 2021, you have been focused on three main areas: fiction content, content for children and families and interactive products. What was the thinking behind that strategy and how important are interactive products in the digital universe in which we now live?
Everything that has happened, the changes in the entertainment industry, the
and consequently the impact on licensing, is due to a fundamental change, which is the audience. The audience no longer responds to the classic division of targets (children and adults share a liking for the same brands and consume content as a family), and their attention has been dispersed in a myriad of hyper-segmented channels, so it is increasingly important to put the consumer in the focus and interact with them without intermediaries.
As
,
we have understood that our brands must be equipped with digital relationship capabilities with their followers (whether at the level of content consumption, communication or derivative product) and this has permeated throughout our organization.
What excites you most about creating new collaborations?
Our DNA of international agent and distributor has taught us to always look outward, learn from others and evolve by doing so. When we decided to embark on the creation of IPs, this way of thinking helped us to make our properties go further.
Our independence as a company, coupled with the international scope of our operations, place no limits on our ability to partner with creators and producers around the world, so all our projects are very different. On a personal level, it's very enriching.
Last year, you signed an agreement with 9 Story Media Group and Karma's World Entertainment to represent "Karma's World" (which was a big success at this year's Licensing Expo) in Spain, Portugal and Italy. How has that deal been for you?
We love "
" for the values of diversity, inclusion, friendliness and self-expression that it conveys. These values have also been very much appreciated by our customers, who are showing great interest in the property. We have already sealed a deal with Panini, the leading collectibles company in Southern Europe. We are very involved with Karma, because in addition to being licensing agents, we are also their communication and PR agency for Spain, achieving the second highest number of followers in social networks, only behind the U.S.
How do tradeshows play a role in your outreach strategy this year?
Participation in trade fairs has always been a fundamental part of our strategy. It allows us to meet new companies and develop new business opportunities, especially now that our preschool success, "Milo," is eager to travel around the world. After this forced pause, we consider it essential to participate in trade fairs to re-establish connections between the most important players in the market.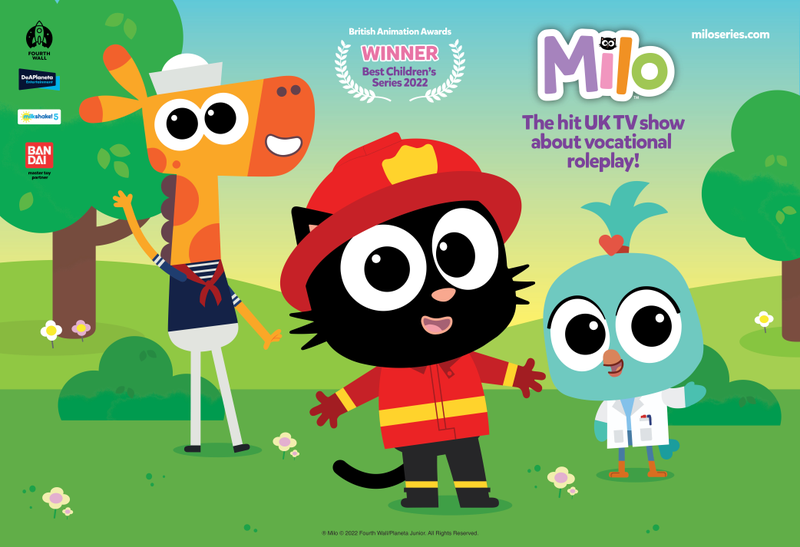 Many of the brands you work with are aimed at children, young people and families and the fashion and appeal around that. How do you plan to tie that into the Fashion theme at Brand Licensing Europe this year?
I think it is a great move from BLE to highlight this year the work being done with licensing in the world of fashion. For us it is also one of the most important categories to develop in each of our licensing programs, particularly because of the proximity we have with leading global companies, both in Spain and in Italy.
For some time now we have been developing a much more fashion approach in our style guides to highlight the potential of each of our brands for the fashion world.
returns to London's ExCeL Sept. 20-22, with exhibitors spanning a range of categories, a new Fashion theme highlighting exciting lines from leading brands, exciting seminar content and more!
Subscribe and receive the latest news from the industry.
Join 62,000+ members. Yes, it's completely free.
You May Also Like
Loading..