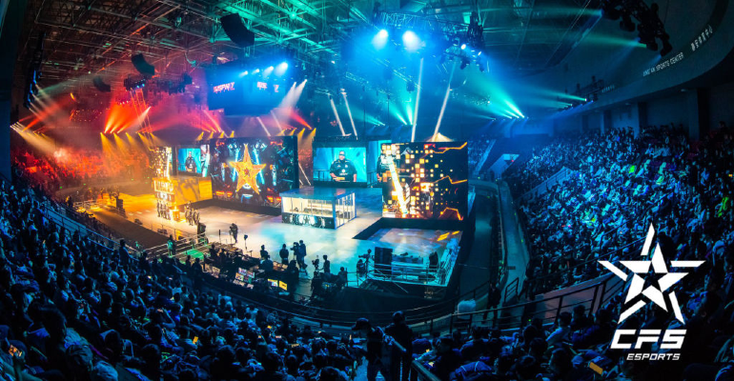 If I asked you to call out the most successful PC titles in the world, you'd probably list off the usual suspects from "League of Legends" to "Counterstrike." However, if you are in the U.S., it might surprise you to hear the name "Crossfire" come up. Smilegate's massively popular online tactical shooter has consistently been heralded as one of the biggest titles globally since launching in 2007.
According to Super Data, the game was the second highest-grossing PC game in the world in August. In terms of revenue, "Crossfire" beat out titles such as "Fortnite," "League of Legends" and "Valorant." It currently sees an average of 22 million monthly active users and has earned more than $10 billion to date in revenue.
The game's massive success in regions such as Asia, China, Brazil and the MENA region, has led it to branch out into various licensing categories including esports, apparel, TV and film. "Crossfire" has established a steady and robust background to become a household property with
a diverse IP business that can cover both gamers and non-gamers.
Now, "Crossfire" is leveling up even further with upcoming releases across platforms such as online, mobile and even console, including a release on next-gen Xbox consoles on the horizon. A sequel to the title, "Crossfire2," is also under development and "Crossfire: Warzone," a mobile simulation game utilizing the IP, which recently hit the global market.
"Crossfire's" licensing agent, Global Trademark Licensing, is exhibiting at this year's Festival of Licensing to give insight into the brand globally and highlight the diversity of the property. The title comes to the event, having launched an esports-based TV series. It was produced in partnership with Tencent and Youhug and has earned more than 1.7 billion viewers in China alone. "Crossfire's" developer, Smilegate, also recently partnered with leading Hollywood distributor Sony Pictures for a movie adaption.
Global Trademark Licensing believes that the IP's diverse catalog has built a strong foundation that can reach multiple demographics – even outside of the stereotypical gamer demo.
"Over the years, we've started seeing the first-person shooter – and tactical shooters, especially – geared towards younger males. But then, as you can see with the success of games like 'Fortnite,' there's a lot of female gamers, and a lot of age ranges there as well. We're also finding that that's happening within the 'Crossfire' universe of players and fans. It's not just the folks that play the games, but also the folks that watch the games or show up at the esports events or are just part of the lifestyle. So, we're finding that it's definitely broader, and hence the licensing opportunities are obviously broader as well."
To capitalize on the diverse fandom of "Crossfire," the licensing program is looking at the game as transcendent for the category and more of a lifestyle brand with properties in multiple entertainment sectors. According to Jaime Syjuco, director, Global Trademark Licensing, the strategy for licensing is to look at fans of the brand across environments and create products with both typical gaming licensees and atypical ones.
"When you think about gamers today, it really is a lifestyle," adds Syjuco. "Our approach at a high level is that we are looking at not only gamers but also the gaming lifestyle. You know, so how do gamers shop? How do they communicate? How do they socialize? And how can we enhance the kind of services and products they actually enjoy consuming? This [approach] expands our opportunities towards not just the typical licensees, but it's something that really is outside of just gaming as well."
To learn more about "Crossfire" be sure to watch the IP's on-demand brand session, 
"CROSSFIRE Video Game Licensing,"
 or schedule to meet with the "Crossfire" licensing team at their 
.
Subscribe and receive the latest news from the industry.
Join 62,000+ members. Yes, it's completely free.
You May Also Like
Loading..