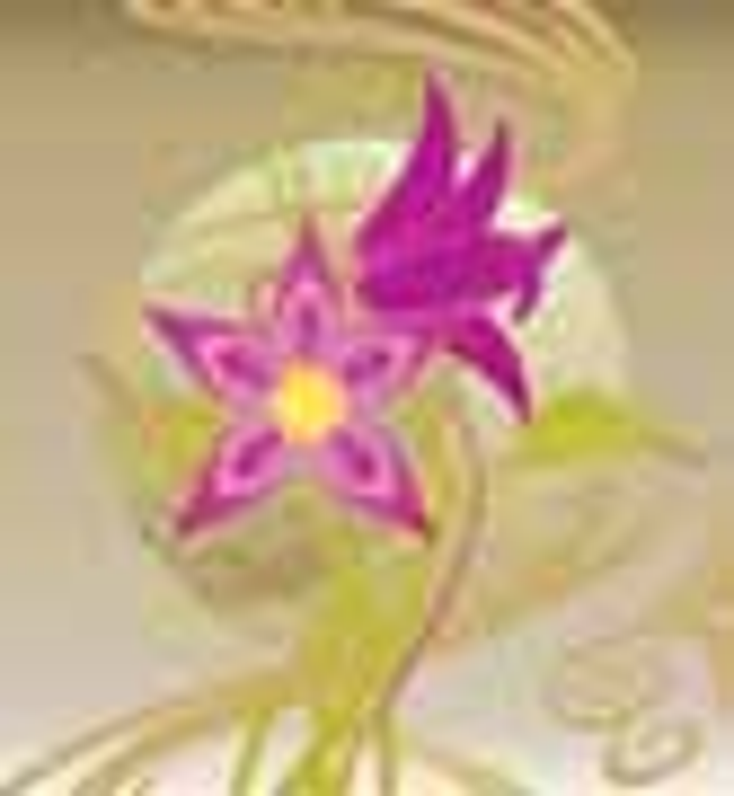 ]>Companies seeking Olympic licenses face tough competition and myriad challenges, but the rewards can outweigh the risks.
Going for the gold in Olympic licensing is almost as difficult as competing in the event itself. "You're not going to get wealthy overnight and retire to Hawaii," cautions Robert Hollander, who spent six years as vice president of the Atlanta Committee of Olympic Games (ACOG) and Atlanta Centennial (the marketing venture between Atlanta and ACOG). "You can have spikes in business and get new business opportunities and new channels of distribution, but it is over quickly, and there are many challenges. You have to go in with your eyes wide open." With licensing programs for the Beijing 2008 and Vancouver 2010 Games already underway, now is the time to throw your hat in the ring (or rings). But first, it's critical to understand the process and requirements involved in obtaining an Olympic license, manage expectations of potential financial rewards, and analyze the challenges—all
factors that can depend on your company's location and global connections and the Olympic hosting country's relationship with your home country.
Atlanta 1996 and Beyond
There's no handbook for creating an Olympic licensing process, says Hollander, who currently is the president of Brand Sense Partners, a brand extension firm representing a range of premier brands, including Dodge, Clorox, Electronic Arts, and Elizabeth Arden; each Games group creates its own. ACOG had a formal submission process for the 1996 Atlanta Games, including a lengthy questionnaire on company history, products, distribution, and financial situation. "We were looking for U.S.-based or U.S.-owned companies, but products could be made overseas," Hollander says. The submission process started in late 1990 when Atlanta was awarded the Games; ACOG finished taking licensees 18 months before the Games.
"The Atlanta Games ended up with more than 100 licensees, with 80 percent of the revenue coming from the top 10 to 15 licensees," says Hollander, who notes that he tried to take a brand view instead of an event view, seeking to extend the sales timeline rather than having 95 percent of all licensed product sales occur during the Games. Apparel was the largest category (ACOG did a combination sponsorship and apparel licensing deal with Hanes), followed by lapel pins. "The Swatch Corp. program offered collectible Olympic Swatches and did a huge global business in 100-plus countries," Hollander says. "We also created different collections or sub-brands such as a sports-related collection, freaky mascot collection for kids, and a high-end centennial collection. We did a high-end lapel pin license in which one set of five jeweled pins retailed for $50,000."
Running 10 to 25 percent depending on the category, royalties brought in $100 million for ACOG and $1 billion-plus in retail sales, according to Hollander. "Sales were high within 100 miles of Atlanta and at ports of entry such as New York and Los Angeles with tourists coming in, but there were still a number of retailers that didn't want to commit to buying large amounts of product."
Adds Chester Wheeler, director, corporate sales & licensing, United States Olympic Committee (USOC), "Both Atlanta and Salt Lake had too much product left over at the end of the Games because of the false belief that everyone in the country wants a Games T-shirt. Ultimately, Team USA product that supports and is worn by the athletes makes sense all the time."
U.S. companies interested in licensing for Olympics held outside the country (i.e., Beijing or Vancouver) must contact the USOC as a bilateral agreement is signed for each of the Games allowing the committee to sublicense the marks (clearly, bilateral agreements can be politically charged and may take a while to be hammered out). The USOC acts as a liaison to the hosting country's Olympic committee in terms of license and product approvals. Wheeler says the USOC currently is in the process of rolling out the plan for Beijing 2008 in conjunction with the Beijing Organizing Committee for the Games (BOCOG).
Generally speaking, potential licensees contact the USOC by telephone or e-mail, according to Wheeler. "Direct discussions provide a better understanding of the licensee's potential, as well as giving an understanding of the licensee's strength. The conversations cover labor, quality, green issues, and counterfeiting problems upfront and then move into product selection, minimum guarantees, and distribution." Wheeler says the USOC looks for products and companies that reflect the values and ideals of the U.S. Olympic Team. "Our sponsors and partners pay large sums to utilize the Olympic Rings in their branding efforts. It is important for the USOC to keep the market at a similar level when putting products at retail. Ten years ago, the U.S. Olympic brand was opening price point products at JCPenney. But that is a disconnect when compared to the marketing efforts by some of the top companies in the U.S., so we decided to pursue apparel companies such as Roots and Nike that better connected with the other brands that utilized our marks."
One challenge arises when a company wants to utilize the Games marks rather than the traditional USA/five-ring logo. "In that case, the approval process is prolonged due to time differences and sheer volume of what the Games organizers and the International Olympic Committee (IOC) need to approve," says Wheeler, who believes there will be a big push for pins for the Beijing Games, and that athletic "Road to Beijing" products will be in demand.
Beijing 2008 Games
The trial period calling for licensee applications for the Beijing 2008 Games lasted from August 2004 to November 2005, during which time BOCOG ran an open selection process on
. Potential licensees filled out a form, which the committee's evaluation team reviewed. Rather than granting master licenses, BOCOG decided to license each category to more than one manufacturer licensee. It focused on nine to 10 product categories with 30 to 40 subcategories. There are two parts to the program: licensing manufacturers and licensing retailers, according to Yuan Bin, director, Beijing Organizing Committee for the Games for the XXIX Olympiad. "All categories are open for retailers to sell, but manufacturers can only sell in areas they are licensed for. Manufacturers can sell in their own channels, but those channels must be approved by BOCOG."
Retailers need an invoice or receipt from manufacturers, so Olympic product manufacturers must be local companies (based on mainland China) with a tax I.D., Bin explains. Many companies have joint ventures with Hong Kong- and Taiwan-based partners that have factories based in Southern China. Foreign companies that partner with local Chinese companies can fill out the licensee application online. BOCOG reviews such submissions periodically. Other licensee criteria: For retailers, there is a capital minimum (5 million RMB for domestic companies inside the China mainland). The retailer must be a merchandising or group company that has franchises or big department stores on the China mainland, and it must have experience in licensing or be an agent for a famous brand. Other requirements include a logistics system, marketing/promotion expertise, and certificates from the Chinese government. For manufacturers, the criteria include excellent manufacturing/design ability and production capacity, financial stability and ability to pay guarantees and royalties on time, environmental certificate, logistics system, anti-counterfeit measures, and distribution channels.
Once a licensee is on board, "it's important to keep the images on product consistent," Bin emphasizes. "We hold training seminars for licensees regularly and a trade fair once or twice a year. We also have an information system in place to allow licensees to obtain product approval online."
The mascots (see sidebar) and formal licensing program for Beijing launched in November 2005, targeting two types of customers: those who buy the products for their own use and those who buy the products for gifts. "Today, we have roughly 50 manufacturing licensees and another 40 retailer licensees—more licensees than in previous Games," says Bin. "So far, we've finished licensing more than half of the categories." The biggest sellers to date have been pins and apparel. Gold medallions/bars also are very popular, Bin adds. Product categories unusual for past Games include silkwear, ceramics, and teapots. Each product bears an anti-fake label with a unique serial number and is available only in the stores licensed by BOCOG.
On the marketing side, from 2004 to 2005, the strategy mostly focused on PR promotion, not pure paid advertising, Bin says. BOCOG does promotion via registered media. A monthly or quarterly newsletter also comes out before big holidays with articles to introduce new products. "Beginning this year, we've found we need a certain marketing presence in terms of advertising such as subway and newspaper ads," Bin notes. "We are trying to hire a third-party company to do overall licensing promotion in the coming months, although it will focus on promoting the games, emblems, and mascots rather than individual products."
Vancouver 2010 Games
The Vancouver Organizing Committee (VANOC) tenders business and procurement opportunities for licensees and posts an expression of interest on the
Website and also at the government commerce center. It posted apparel a few months ago, followed by headwear, and hard goods just closed recently, according to Dennis Kim, director of licensing and merchandising, VANOC 2010. "We then review the submissions and invite a number of the companies into the RFP stage, where they submit a written proposal. Then we narrow it further, asking several companies to do in-person presentations. The contract signing follows once we have made a decision—usually it's a minimum of two months between the application and the granting of the license."
As for licensee criteria, "first, the licensee must recognize that this brand is different," Kim says. "It's not just a sports property or a corporate logo. It must include our visions and values found on our Website. Sustainability is a large part of the program. Second, the company must have operations in Canada, be able to meet distribution demand in Vancouver and nationally, and must contribute financially."
After a license is granted, Kim says, "VANOC meets with the licensee, gives a presentation of the brand essence, creative directions, and products we'd like to see. We also look for a marketing plan for the licensee to develop and the execution it would like to proceed with. Style guides are being finalized now. We meet at least twice a year with licensees." All Olympic licensees also must comply with social responsibility regulations. For example, the exclusive pin licensee, Artiss Aminco, had to undergo a factory audit.
In addition to Artiss Aminco, retailer HBC (Hudson Bay Company) is the only other licensee signed on to date. HBC is a premier national Olympic and Paralympic sponsor and also has the exclusive on the Canadian team Olympic mark. It will do Beijing 2008, Vancouver 2010, and London 2012. HBC owns 500 retail stores and is keyed in on Vancouver 2010 apparel and hard goods, which have been in the market since November 2005. Kim says VANOC left the apparel license wide open so it could either have one vertically integrated company do T-shirts, outerwear, kids, etc., or individual companies could apply for each of the categories. "This offers both big and small companies the opportunity to obtain the license," he explains. "The goal is to have all the product categories covered, but we definitely don't want to saturate the market with lots of licensees."
Kim says the committee is open to new, innovative product ideas, but primarily is focused on pins, apparel, headwear, and hard goods, followed by confectionary (boxed chocolate and candy), probably due in fall 2006. There will be different tiers of merchandise for mass, specialty, and department stores. Kim estimates there will be 30 to 40 licensees for the Vancouver Games by 2010, bringing in approximately $600 million in retail sales.
The mascot—in the planning stage now with an RFP out for a designer—will launch in early 2007. Licensees will use the mascot in addition to pictograms (artistic depictions of various sports in the Games).
"We're also giving equal prominence to the Paralympic Games (March 12 to 21, 2010)," Kim adds. "We see it as something we are giving stature and part of how we deliver the Games. It will have its own look. Licensees for the Olympics also will get the Paralympic license. Or companies can just apply for the Paralympic license if they have a history for that."
Subscribe and receive the latest news from the industry.
Join 62,000+ members. Yes, it's completely free.
You May Also Like
Loading..