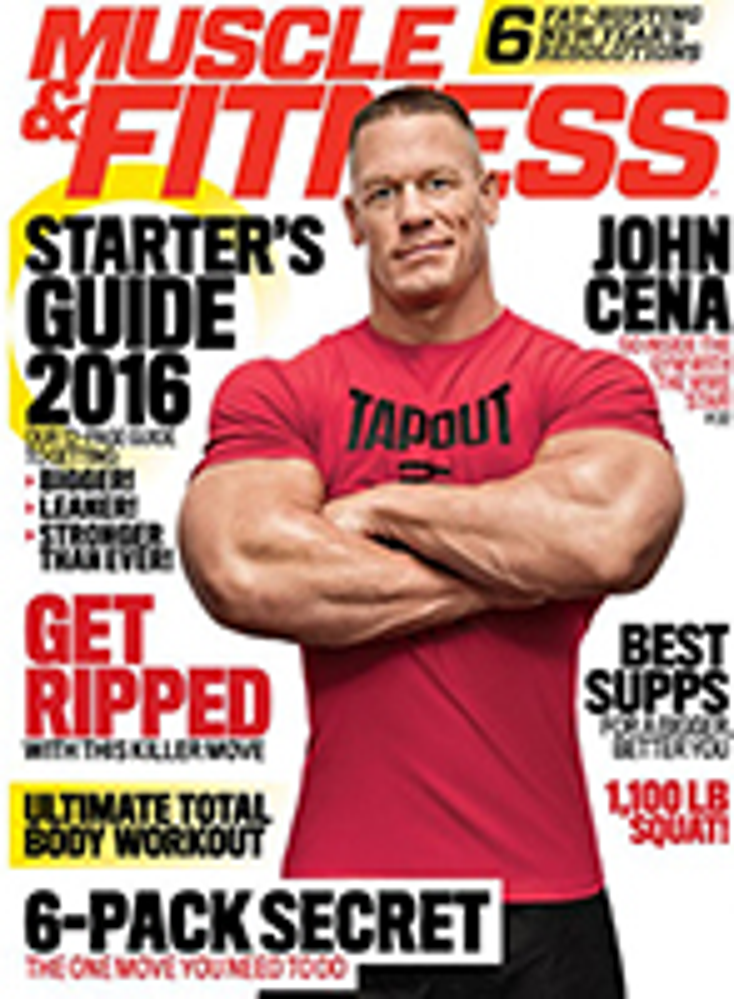 A close-up look at how this brand management company has grown from one brand in 2010 to a diverse portfolio of 27 brands with almost $5 billion in retail sales and counting.
Nick Woodhouse, president and chief marketing officer; Jamie Salter, chairman and chief executive officer; and Kevin Clarke, chief financial officer, Authentic Brands Group
From its first major acquisition in the sports sector and the world of MMA to the pop culture allure of various celebrity legends and the trendy and hip appeal of several fashion properties, Authentic Brands Group has been on a torrid growth pace that has earned it a top ranking as a multi-billion dollar licensor, as well as widespread credibility and recognition in brand licensing around the globe.
When licensing executive and entrepreneur Jamie Salter left Hilco Consumer Capital to start a new company in early 2010, he realized the potential of his business strategy and brand principles. But along with this vision to create a different type of IP management company, it was his inherent passion, in-depth understanding of the retail and licensing business, commitment to guard brand equity and the relentless pursuit of the perfect deal that catapulted ABG into its enviable position in the marketplace today.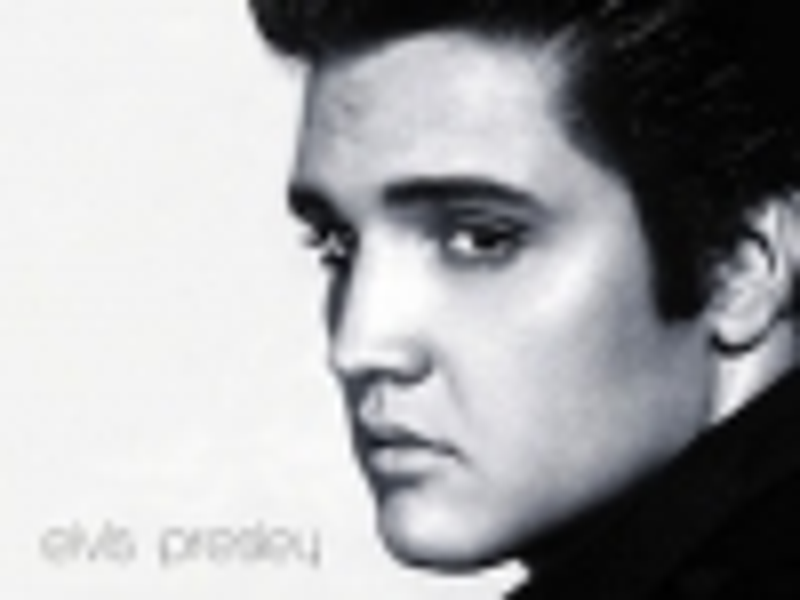 ABG is currently ranked at No. 18 among global licensors, with $3.2 billion in retail sales of licensed merchandise in 2014, according to the Top 150 Global Licensors report published in May by
License! Global
. In fact, if you consider the adjustment based on its most recent acquisitions, ABG now reports almost $5 billion in retail sales, moving it to No. 11 in the Top 150.
ABG leads the pack of similar IP companies–Sequential Brands, Cherokee Global Brands Group, Blue Star Alliance and Saban Brands–that were all launched around the same time and trails only Iconix Brand Group, the largest in the sector, which ranks No. 4 on the Top 150 Global Licensors report, with retail sales of $13 billion in 2014.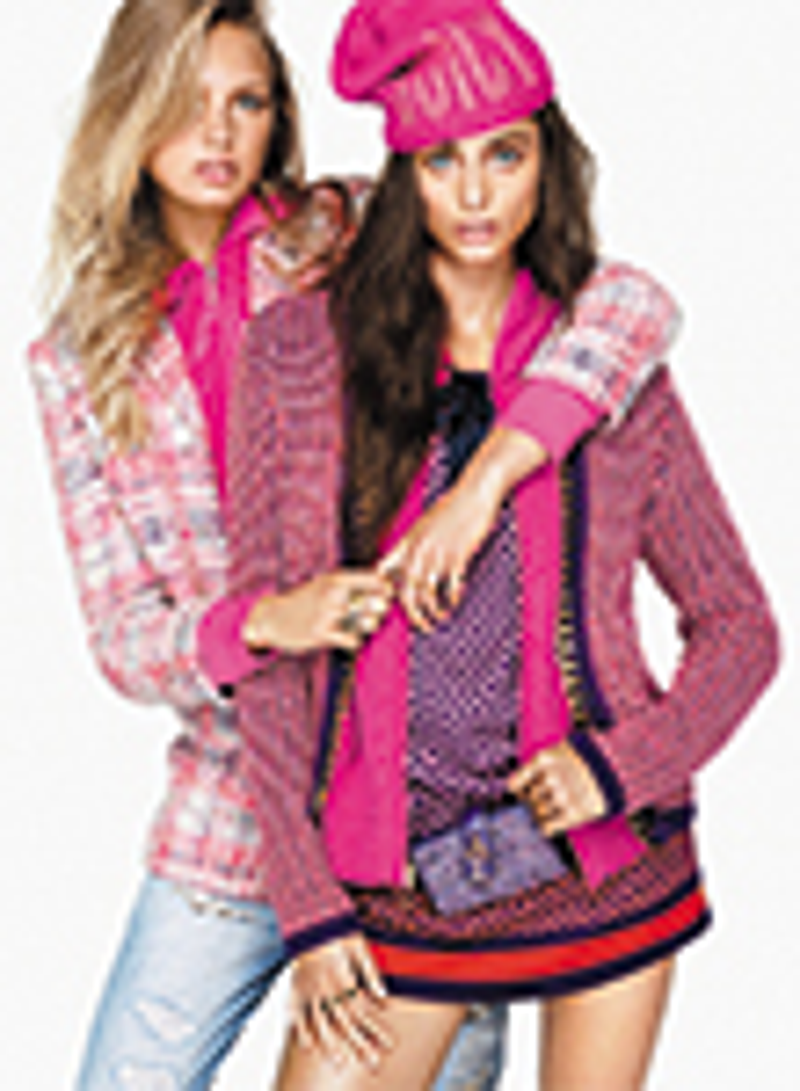 Since his early days in the sports sector in the 1980s (Salter founded and sold Kemper Snowboards), Salter has become a true brand ambassador and a fervent dealmaker. Salter co-founded Hilco Consumer Capital in 2006, where he spearheaded the acquisition of several big name brands including Tommy Armour, Caribbean Joe, Halston, Bombay, Ellen Tracy, Sharper Image, Linens 'N Things and Polaroid, and perfected the brand licensing model that he later implemented with ABG.
Salter attempted to convince Hilco to put all the brands under one roof, but other partners decided it would be more lucrative to sell them off one-by-one.
"I realized that we were actually pretty good at this model," recalls Salter, who parted ways with Hilco as a result. "We know how to buy good brands and global brands. If I could get a really strong pool of capital and build a really good management team and platform under one roof, we could build a really dynamic business."
Salter did just that and much more. He joined with Leonard Green & Partners, which has provided more than $500 million in capital, and hired his management team which is comprised of Kevin Clarke, chief financial officer, and Nick Woodhouse, president and chief marketing officer. Quickly the team began to do their thing despite getting off to a rocky start, as is the case with many new business ventures.
"We were focused on the platform more than we were focused on buying brands for the first six months to a year," says Salter, who admits that ABG lost money for the first two years. "The goal was to guard it, protect it and build it rather than just logo slap.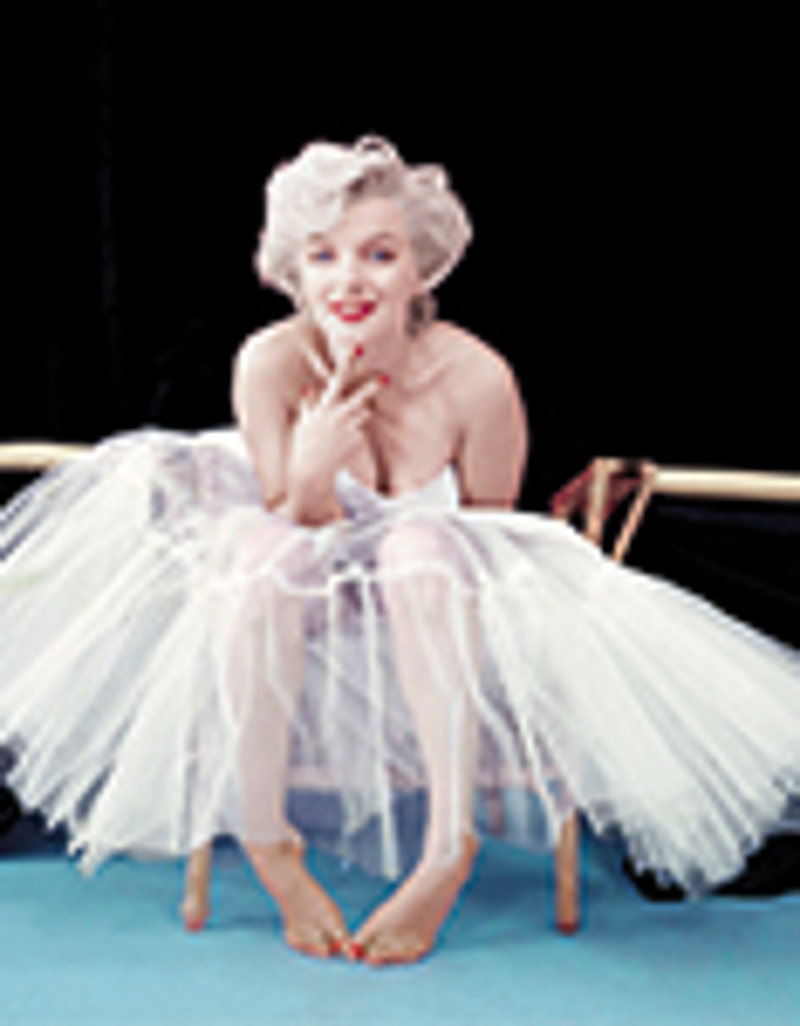 "We were perceived as transactional versus strategic, so we switched from a short-term model to a long-term model, targeting brands that play in mid-tier and above, invested more in people, marketing and content and made it more appealing to licensees," explains Woodhouse. "Our unofficial motto is that we are an 'advertising agency that happens to own brands.' If we invest in the brands, then our licensees are willing to invest in the brands with the retailers."
"Our ability and willingness to move quickly, as well as our creativity and ability to find value, is what differentiates ABG," says Clarke.
ABG has stayed true to this philosophy and the vision of its founder and chairman, and the company has remained committed to building the long-term value of its brands.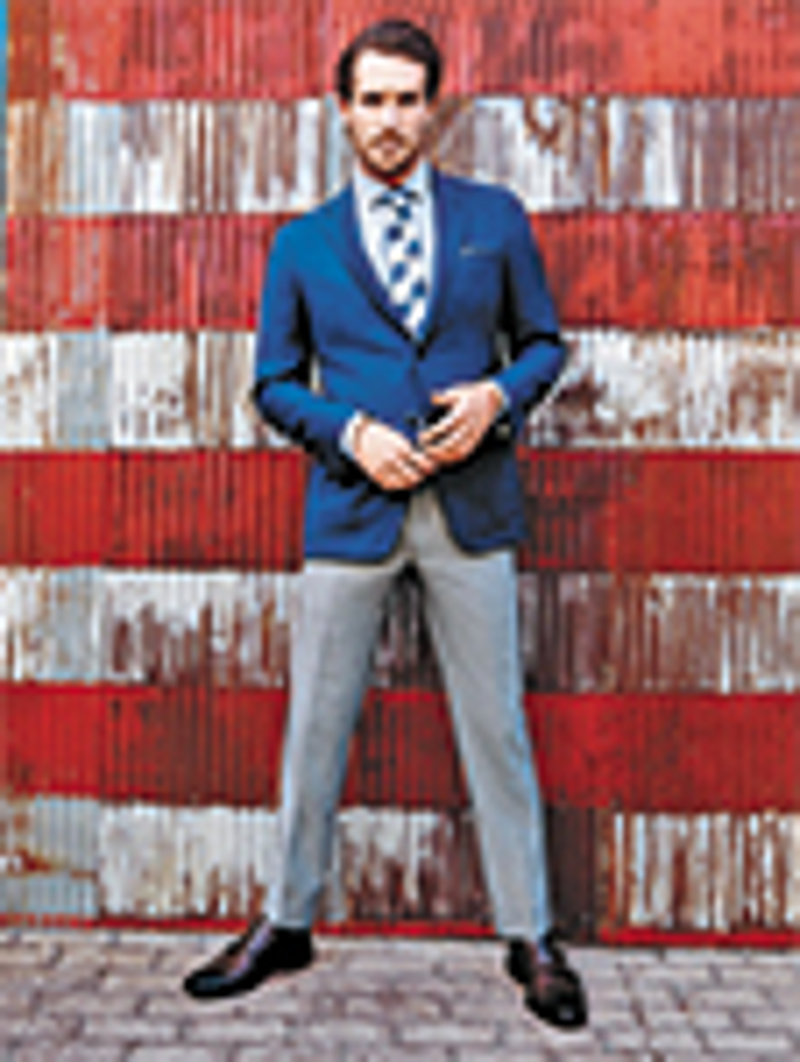 The core of ABG's strategy is based on innovative marketing, retail prowess, global expansion, nimble operations, best-in-class licensee partners, exciting content and a dedicated team of overachievers.
ABG is organized according to four distinct "pillars," which is the term Salter prefers to use to describe the company's structure. The pillars house these brands:
Sports and Lifestyle–

Prince, Spyder, Tapout, Airwalk, Tretorn, Above the Rim, Vision Street Wear, Sportcraft and Hind

Men's Fashion–

Hart Schaffner Marx, Hickey Freeman, Palm Beach, Sansabelt, Bobby Jones and Jones New York

Women's Fashion and Accessories–

Juicy Couture, Judith Leiber Couture, Adrienne Vittadini, Misook, Taryn Rose, Frederick's of Hollywood and Jones New York

Celebrity, Media and Entertainment–

Marilyn Monroe, Mini Marilyn, Elvis Presley, Muhammad Ali and Michael Jackson
Woodhouse believes it is very important to delineate between brand management and business development, so there is an executive for each function within each pillar. He also believes that ABG has a world-class team across all business functions with strong productivity that provides a decided advantage and cost efficiency for the company.
The key brand initiatives being developed through 2016 include the following:
Juicy Couture–

Global retail expansion will drive the brand's growth based on the launch of 50 new retail stores for a total of 250 stores worldwide, including the brand's entry into India and South Africa. The first girls-only store will open in China this year, and an accessories store concept will launch in 2016 featuring handbags, jewelry, tech and fashion accessories, footwear, watches, eyewear, fragrance and more. In July, ABG launched a new Juicy Couture fragrance, I AM JUICY COUTURE, with supermodel Behati Prinsloo as brand ambassador. ABG is also developing Couture Confessions, a global campaign featuring a network of brand ambassadors from key international markets who give a glimpse into their glamorous lives. The campaign will be activated across Juicy Couture's digital platforms worldwide.

Marilyn Monroe–

ABG partnered with Max Factor in a five-year campaign that features Monroe as global glamour ambassador. Another brand campaign is in conjunction with the Coca-Cola Co. In celebration of the 100th anniversary of the Coca-Cola bottle, Marilyn is featured in the global Kissed By campaign.

Mini Marilyn

–The company is developing the animated Mini Marilyn character in partnership with DMG Entertainment that will include television, short-form digital content and a feature film by spring 2018.

Muhammad Ali–

ABG recently signed a multi-year partnership with Under Armour that will include adult and youth performance apparel, headwear, footwear and accessories that are rolling out this fall.

Elvis Presley–

ABG recently partnered with the United States Postal Service for a commemorative Forever Stamp as an inductee into the USPS's Music Icon series. An app called the "Jungle Room" was created to give Elvis fans the chance to interact on topics like music, movies, events and the like. Presley is also featured in Coca-Cola's Kissed By campaign.

Tapout–

Tapout recently joined forces with WWE as its official fitness and training partner, providing fitness-centric products and solutions for athletes at all levels that will be integrated across all platforms. A new men's and women's performance apparel and accessories, equipment and consumables collection is being developed and will launch in spring 2016. In addition, new branding and packaging is rolling out across key categories throughout the year. Tapout Fitness gyms, which are state-of-the-art, full-service training facilities offering weight training, cardio activities, boxing and group classes, are also being rolled out. New locations recently opened in Ohio and Georgia, with 25 additional locations slated to open in key U.S. markets including New Jersey, California, Las Vegas, Florida, Oregon and New York by the end of 2016. Tapout was also the official vitamin/supplement/protein provider of Throne Boxing and Roc Nation for two its promoted boxing events televised on Fox Sports 1 and HBO.

Prince

–Official sponsorships for the brand include a multi-year partnerships with the USPTA as official racquet, ball, string and bag sponsor; BB&T Atlanta Open as official racquet, ball, string and bag sponsor; and with the IMG, the No. 1 tennis academy in the world, providing tennis equipment to the next generation of athletes. A global ambassadors program, Prince Players, includes top ranked ATP and WTA players Bob Bryan, Mike Bryan, John Isner, Taylor Townsend, David Ferrer and Jalena Jankovic. New products that are being rolled out include a performance apparel line for men, women and kids featured in Prince shops at Sports Authority; Textreme Racquets launched in the tennis specialty/pro market this spring; and a new T-22 (a footwear style in the tennis specialty channel) and Warrior footwear styles in summer and fall 2015.
A key part of ABG's philosophy, according to Salter, is its focus on retail sales and productivity.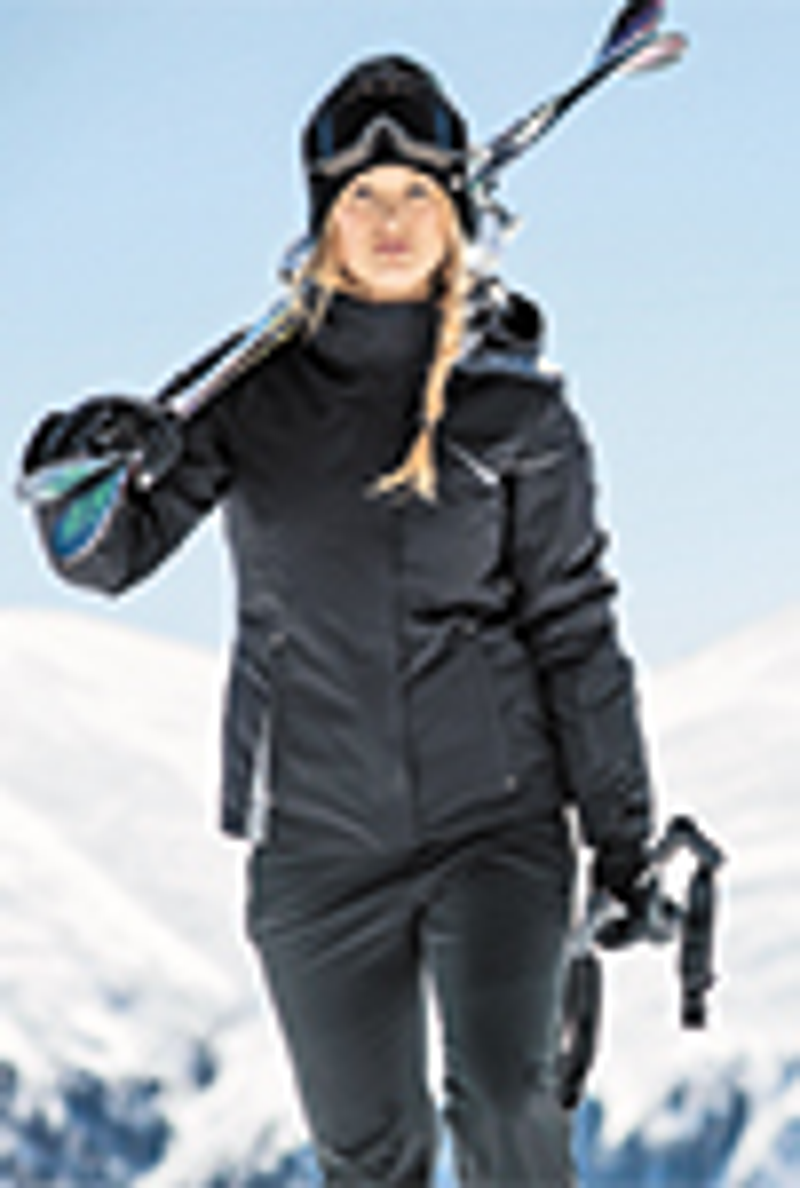 Today, ABG boasts nearly 470 licensees, and while it gets harder to manage, Salter says: "We can tell you licensee by licensee what's going on a monthly basis. We are pretty good at projecting where we are going to be tomorrow and next week, and beyond."
Global expansion is another important contributor to ABG's growth, says Salter.
"It's not that the U.S. isn't booming, but the growth is in international markets such as China, Korea and the Middle East," he says.
Currently, ABG's business is 65 percent domestic and 35 percent global, but Salter adds: "We believe it will be a 50-50 split within the next 24 months."
The expansion of ABG's retail stores in international markets is also an important growth factor. For example, ABG will open 25 Spyder stores in Korea this year alone. In total, ABG has 485 retail stores across its portfolio–111 in the U.S.–that include shops inside department stores and standalone stores that range from 1,500-square-feet to 4,000-square-feet, depending on format and location.
Salter supports a "less is more" philosophy and that partly explains why ABG has scaled back the licensing business of some of the brands it acquired and why the company has been somewhat cautious to aggressively pursue a multitude of new product deals.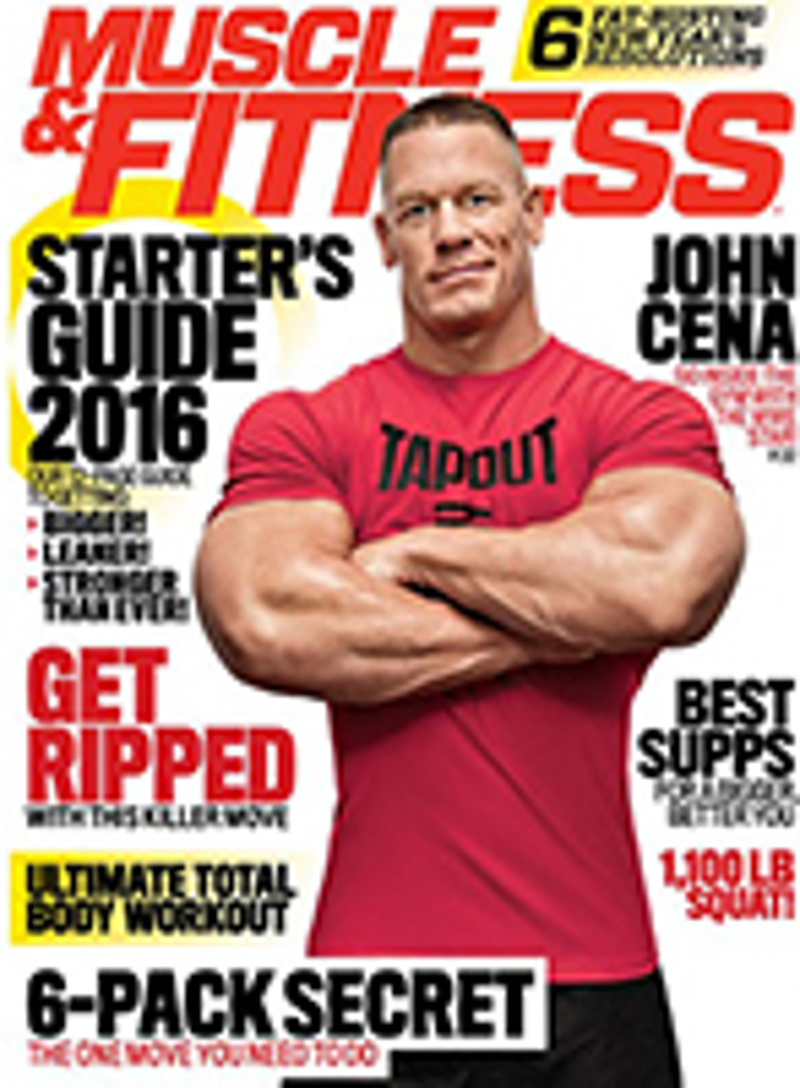 According to Salter, ABG also scaled back its Jones New York business because it was over-distributed and discounted
"We went from $1 billion to $700 million in revenue," he points out. "Now it's harder to find the Jones brand because it's not in every department store, but the good news is that retailers who are carrying Jones will make a good profit and they will be more comfortable to help grow our business.
"It's not just about how many categories you can license, it's really about focusing on building a good, sound strategy for all of our brands," he adds.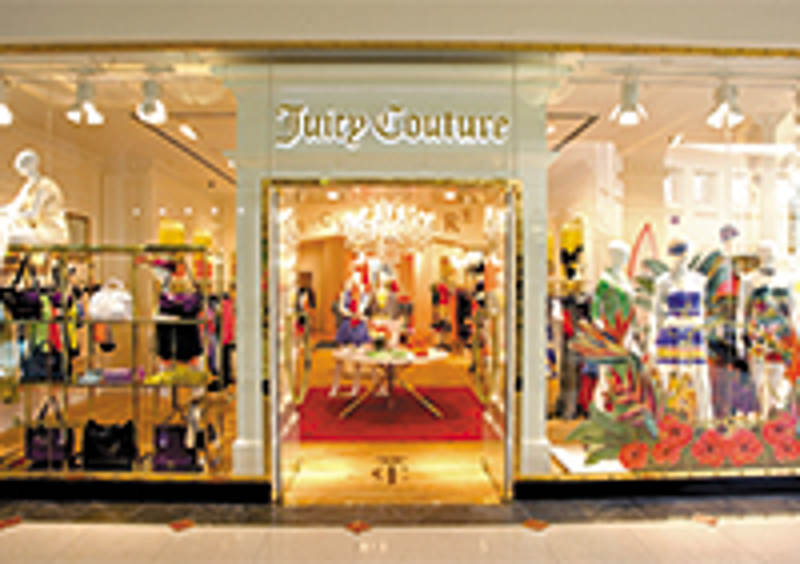 Tapout's partnership with the WWE is another example of how ABG is leveraging the overall popularity of its brand to further enhance its position in the marketplace, reach new audiences and develop new merchandise lines.
"We are really proud that we took the company from a piece of paper and a good idea to close to $5 billion in retail sales in five years," says Salter. "We are very profitable, and more importantly, we have a ton of low hanging fruit and opportunities around the world."
Salter says that a couple more acquisitions are possible before the end of this year, with an overall goal of reaching $10 billion in retail sales by 2018. Growth will likely be concentrated in the company's existing four pillars with home, kids and accessories being key categories, along with the possible expansion into new areas such as technology, education and consumer electronics.
While Salter's goal of doubling in size in three years is an ambitious one, the savvy executive not only has established the necessary internal operations and structure to execute the next phase of ABG's growth, but also has a proven track record as the company gears up to become one of the five largest brand licensors in the world.
Read more about:
Subscribe and receive the latest news from the industry.
Join 62,000+ members. Yes, it's completely free.
You May Also Like
Loading..